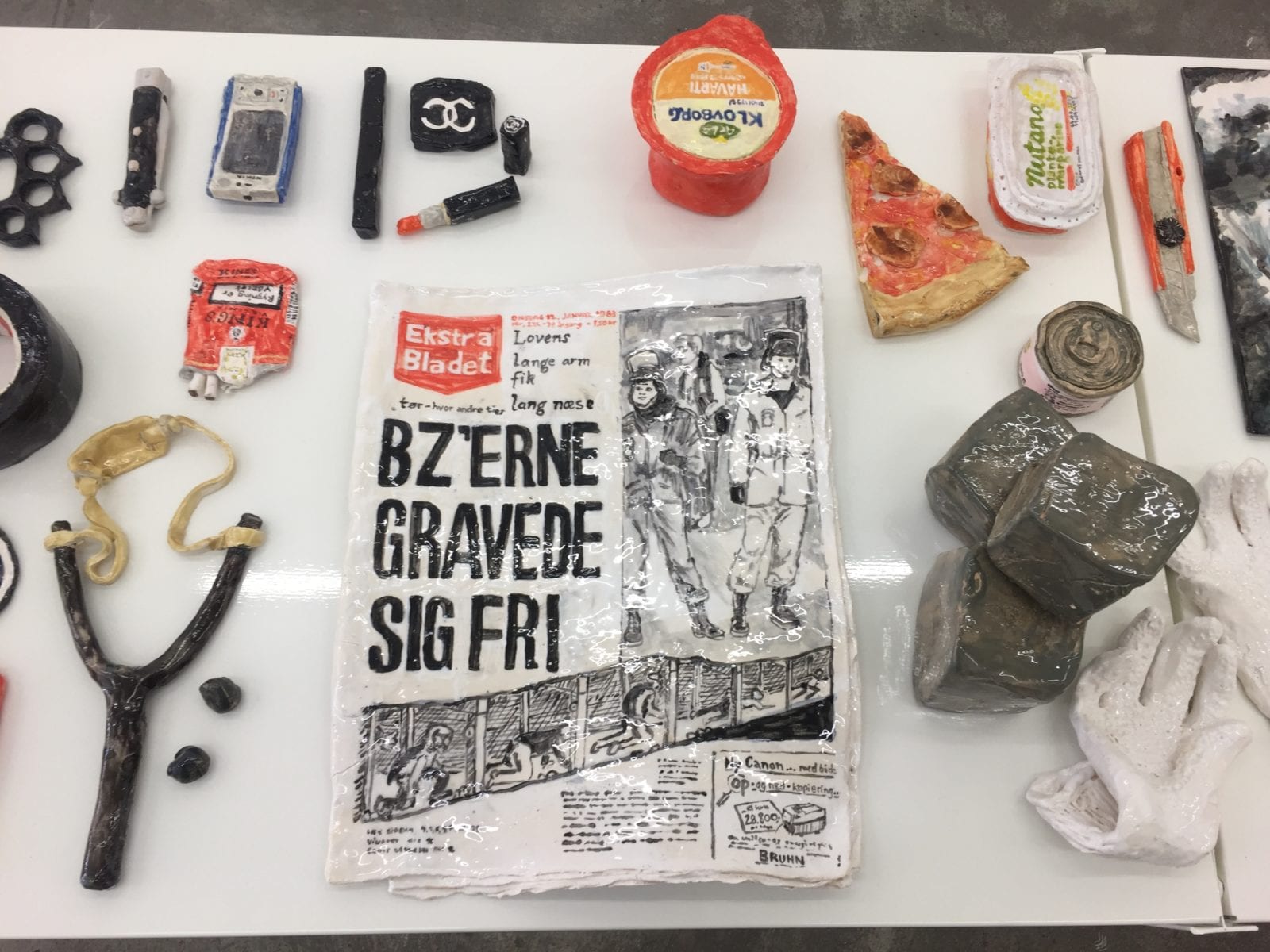 Who Is Rose Eken?
Years ago, artist Rose Eken was working at Copenhagen's grittiest punk venues, where one of her duties was to clean up the mess after gigs. The leftover stuff scattered over the floor—cigarette butts, squashed beer cans and plastic cups, drug paraphernalia, lost phones and torn clothing—became her inspiration, symbols of punk culture in all their stinking, dirty glory. To immortalize these discarded relics of live music, Eken began turning them into hand-painted ceramics and silk embroidery works, creating a playful tension between her fragile, stereotypically feminine techniques and the masculine world of rock music. Since her days sweeping the floors of venues in Copenhagen, Eken went on to study art at the RCA, moved to Berlin then New York, and is now settled back in her native Copenhagen.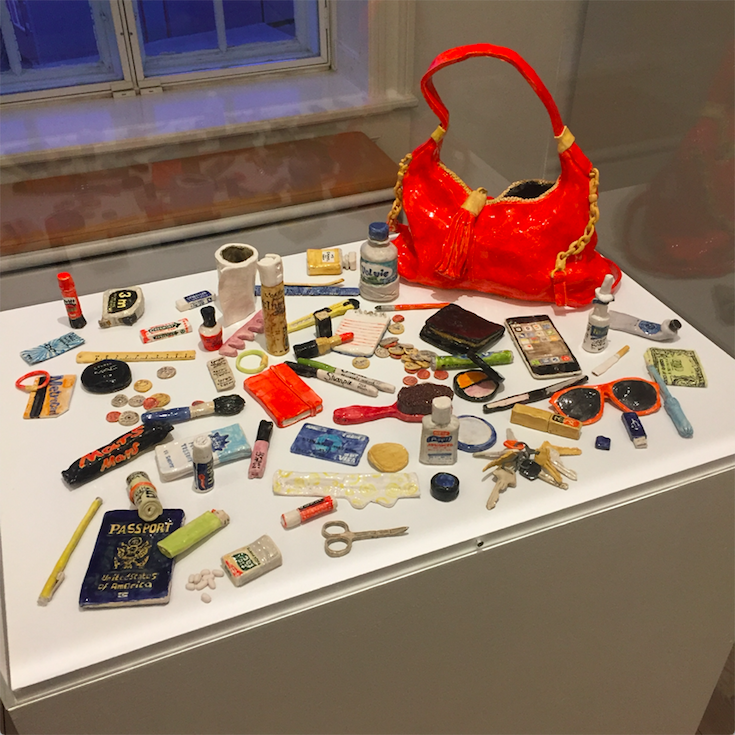 Why Should You Follow Her?
The reason Eken's Instagram is so great is that she doesn't polish her process into oblivion: there are completed, studio-shot works and museum installation views, but she also posts behind-the-scenes photos of her work in progress, plus some of the weirder works she is commissioned to make. Her artwork spans such a range of mediums and materials and she revels in mess—plus, not a selfie in sight. Just shy of 25k followers, and with two solo museum shows (in the US and Denmark) done and dusted this year, Eken is one to keep watching. Her Instagram account is the first place you'll find out where she's showing her work next. Plus, you can never get bored of seeing unexpected objects (think Dr Martin boots and Molotov cocktails) turned into sculptures.
What Instagram Doesn't Tell You
The below ceramic is a metawork: the record recreated in ceramic is a replica of a vinyl by Eken's friend's band, The Rich Girls, which has another ceramic work of Eken's on the cover, also featured on a t-shirt the band made when promoting the record.