What We Learned This Week
Daria Martin has won the 2018 Film London Jarman Award. Martin, who works primarily with 16mm film across moving image and performance, creates works examining subjects including robots, dreams, the mind and magic within unusual spaces to transmit a sense of movement between internal and external worlds, and varying levels of consciousness. Her 2014–2015 work At the Threshold, for instance, examines mirror-touch synaesthesia—a neurological condition that makes people feel a sensation of touch on their own bodies when they see other people or objects being touched. The artist, whose solo show at the Barbican's Curve Gallery opens next year, will receive a £10,000 prize. The other shortlisted artists for the 2018 prize were Larry Achiampong & David Blandy, Jasmina Cibic, Lawrence Lek, Hardeep Pandhal and Margaret Salmon.
The Frieze New York 2019 Artist Award is now open for applications from emerging artists across the world to realize a major site-specific work at Frieze Art Fair, as part of its non-profit programme. The fair says it's looking for "new, ambitious and site-specific works that respond to the dynamics of the New York fair in Randall's Island Park", and that applicants will be judged on the "innovative nature of their idea and its potential for realization". The award includes a budget of up to $25,000 for production, research and development, artist fees and travel expenses. The first Frieze Artist Award winner at Frieze New York 2018 was Kapwani Kiwanga, and previous artist award winners in London include Alex Baczynski-Jenkins, Cécile B Evans, Kiluanji Kia Henda, Yuri Pattison, Rachel Rose and Jordan Wolfson. The deadline for entries is 11 January 2019.
Applications have also opened for Art Night 2019, which takes a charming theme based on the lyrics of everyone's favourite North East London boyband, East17. The judging panel, which includes artist Larry Achiampong, our very own deputy editor Louise Benson, Art Night Open director Zarina Rossheart and others, is looking out for works that consider the themes of hope, love and the future. Pieces will include events at local organizations and site-specific projects throughout London's Walthamstow, with some satellite events taking place in King's Cross. Applications can be made here, and the deadline is 7 January 2019. 
The exhibitors and curated sections have been announced for the London Art Fair 2019, which will present modern and contemporary art from the twentieth century to the present day from 100 worldwide galleries. A definite highlight looks set to be the Art Projects section, which offers a "platform for the next generation of artists and gallerists." For the 2019 fair, Art Projects boasts thirty-three galleries from eleven countries, including six collaborations dubbed Dialogues in which two galleries are paired and display their artists "in conversation" with each other. Dialogues is curated by São Paulo and London-based Kiki Mazzucchelli, and focuses on correspondences between the works of Latin America and Europe-based artists; with subjects including the "subversion of modernist canons" and "the innovative approach to painting by female artists on both sides of the Atlantic." Other curated sections include the annual Museum Partnership, which for 2019 invites Eastbourne's Towner Art Gallery to showcase its collection at the Fair, and Photo50 which—you guessed it—showcases contemporary photography. London Art Fair runs from 16 to 20 January.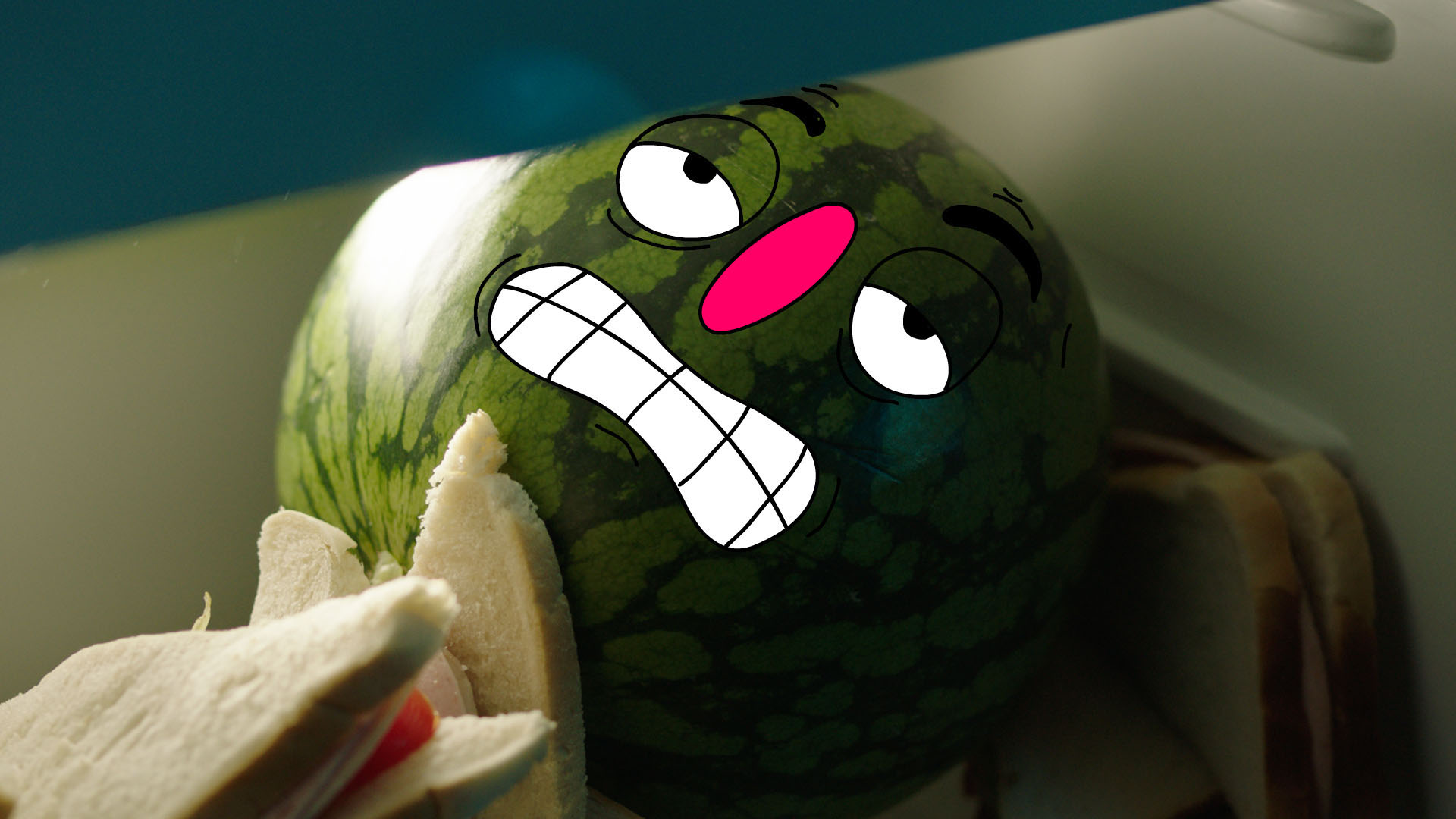 Good news for lovers of animation, the esoteric, emerging art and free stuff (if you're reading this, we're guessing that's you): the British Film Institute has announced its Animation 2018 programme, which will see thirteen short films from new and emerging animators available for free online from 3 December. The pieces were commissioned by an initiative from the BFI, BBC Four and BBC Arts to find "the most exciting and original filmmaking talent from across the UK", and the results are as baffling and weird and multifarious as anyone could hope, with a variety of styles and techniques across each including hand-drawn imagery, puppets, stop motion and computer graphics. Each animation received production grants between £2,000 and £10,000 towards the completion or creation of an original film. From the stills alone, we're intrigued (and slightly scared, and slightly confused) in anticipation of Frank's Joke, directed by Edward Bulmer (above). "Frank told a bad joke at his new place of work," the synopsis reads. "Nobody laughed. Now at 3am he is unable to sleep as he obsesses and ruminates over this social faux-pas, leading him to ponder on the nature of memory itself."
More animation news here, but of a rather sadder bent: SpongeBob SquarePants creator Stephen Dillenburg has died aged fifty-seven from motor neurone disease. "Steve imbued SpongeBob SquarePants with a unique sense of humour and innocence that has brought joy to generations of kids and families everywhere," said Nickelodeon. "His utterly original characters and the world of Bikini Bottom will long stand as a reminder of the value of optimism, friendship and the limitless power of imagination." SpongeBob SquarePants first aired in 1999, and Hillenburg also wrote, produced and directed 2004's The SpongeBob SquarePants Movie.
Quote of the Week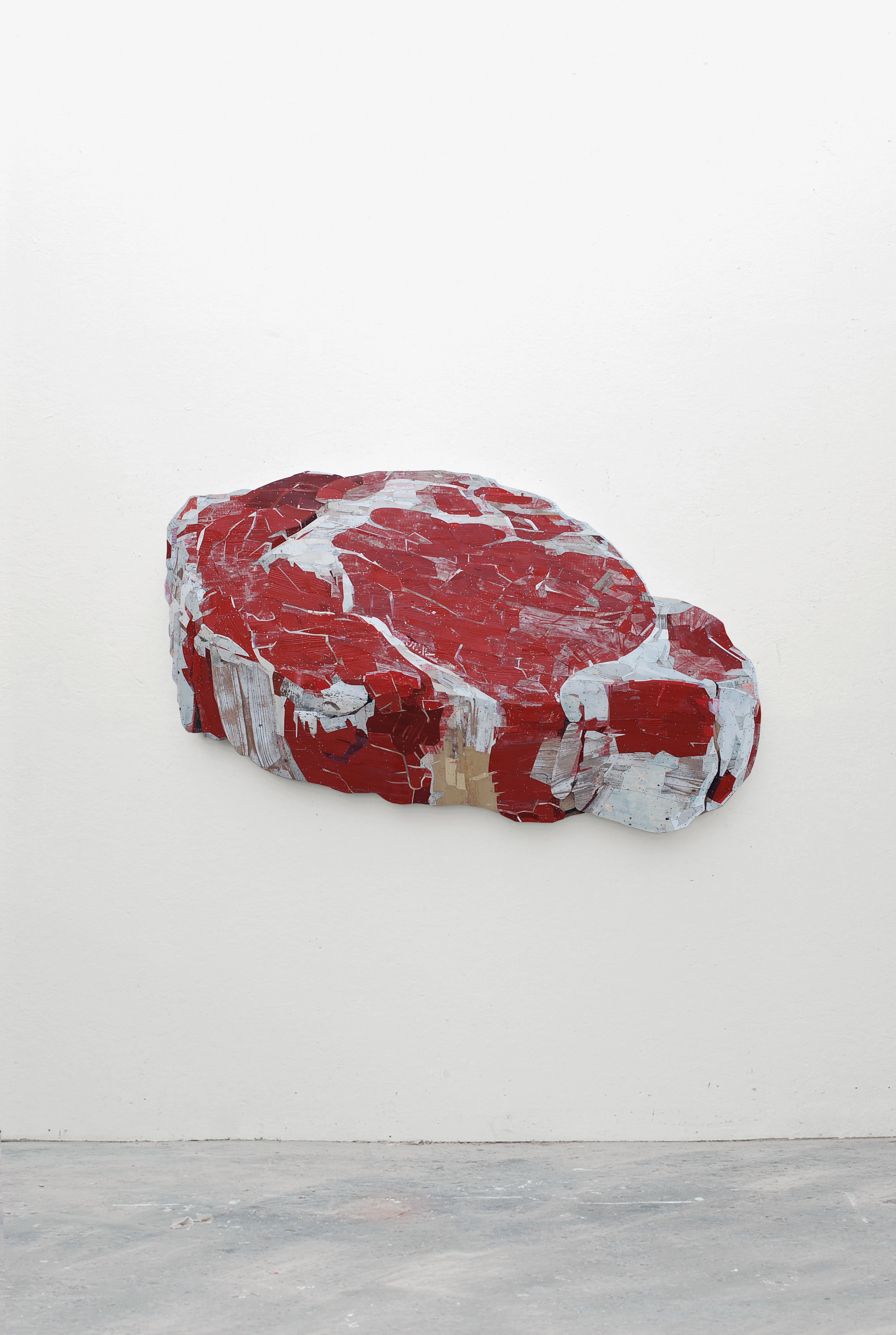 "Realism is not the ultimate goal. I want the work to be self-evident. I always loved photography in that way. I want to be like a neutral observer"
—Ron van der Ende talks to us about his bold, dynamic sculptural work and idiosyncratic methodology.
Exhibition of the Week
Mai-Thu Perret at Simon Lee Gallery until 12 January 2019
Multidisciplinary artist Mai-Thu Perret works across installation, performance, sculpture, textile and text, creating a thoroughly fresh and contemporary take on twentieth-century avant grade movements such as dada, constructivism and the approach of the Bauhaus school. Her practice examines the relationships between modernist ideas, artisanal crafts, fashion and theatre; and for the past nineteen years or so she's focused on making work based around her "invented narrative" The Crystal Frontier. The Simon Lee Gallery show will present her ceramic wall relief works that emerge from this fictional universe—in which women have formed an autonomous commune in the remote desert of South Western New Mexico—with pieces ranging from egg-shaped sculptures to ancient symbols and patterns that have made their way into modernist aesthetics.
Instagram of the Week
ADDA Concept (@addaconcept)
It's kinda weird, it's kinda gross, and it's wildly compelling: welcome to the butt-filled, cellulite-puckered, nipple-subverting world of ADDA Concept. This is the rather risqué feed of the content production, art direction and digital agency of the same name; and each an every post baffles as much as the next disgusts. Which is probably a good thing right?