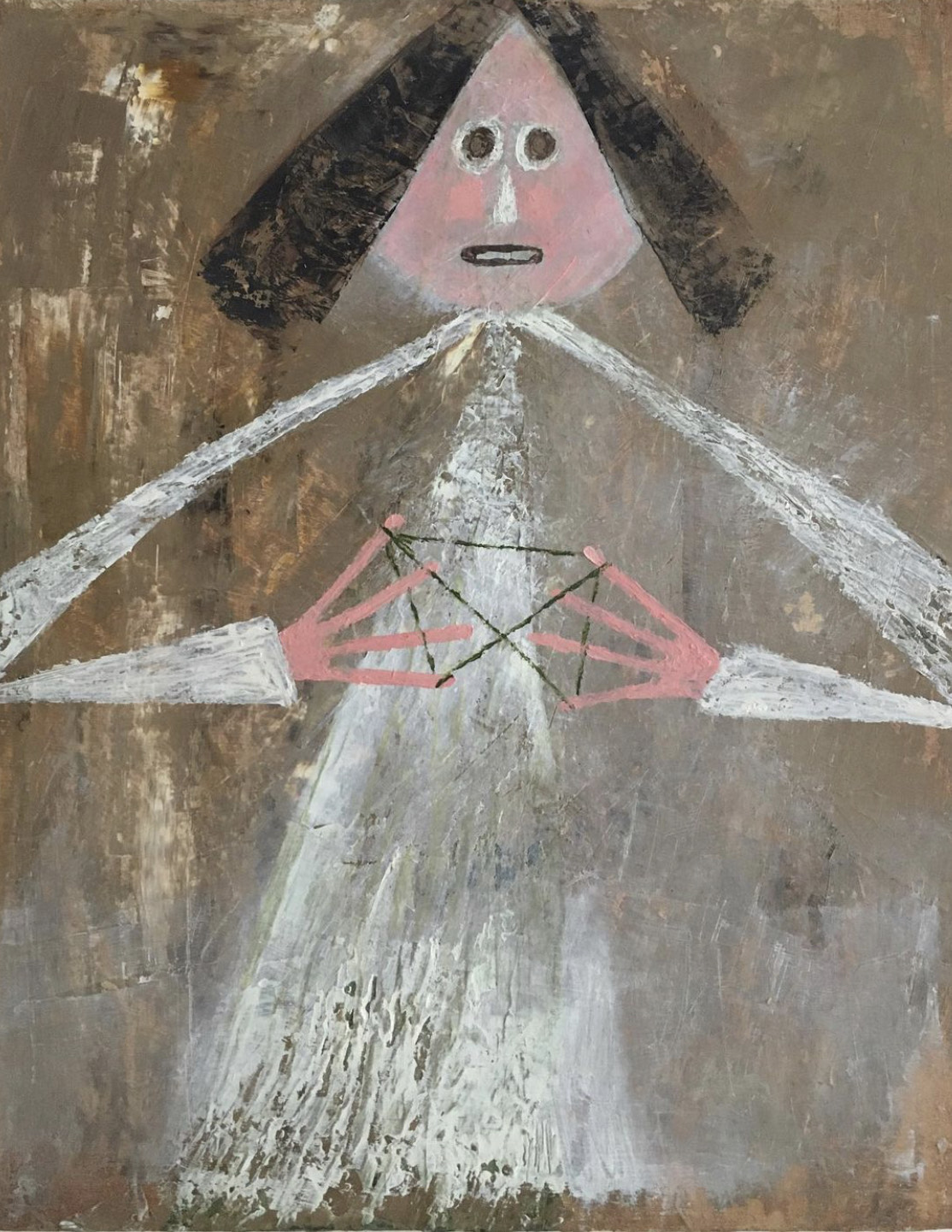 There is a timeless quality to the eerie work of Scott Daniel Ellison: his paintings conjure everything from folktales to the intuitive mark making of artists such as Jean Dubuffet. And like Dubuffet, who was influenced by those on the margins of society, Ellison looks to the work of self-taught and folk artists in his surreal scenes.  
Born in the Bronx, New York, Ellison explains, "I like awkward, uncomfortable images." Creatures grin and grimace, and a hand emerges from a mysterious hole in the wall. Pop cultural vignettes from horror films, heavy metal imagery and Scandinavian mythology are all important references in Ellison's paintings, which straddle the ancient past and recent memories. Ellison was one of the artists featured in the recent Celine Homme Summer 22 collection and has exhibited at galleries throughout New York, including ClampArt, and further afield. 
If you could save only one item from your studio, what would it be?
Definitely my palette knife. I've used the same one for many years and it's become a treasured object. 
What was the last art material you bought to use in your work?
I bought these natural dry pigments to mix my own paint and came up with a really nice pale green I used for a swamp-type landscape.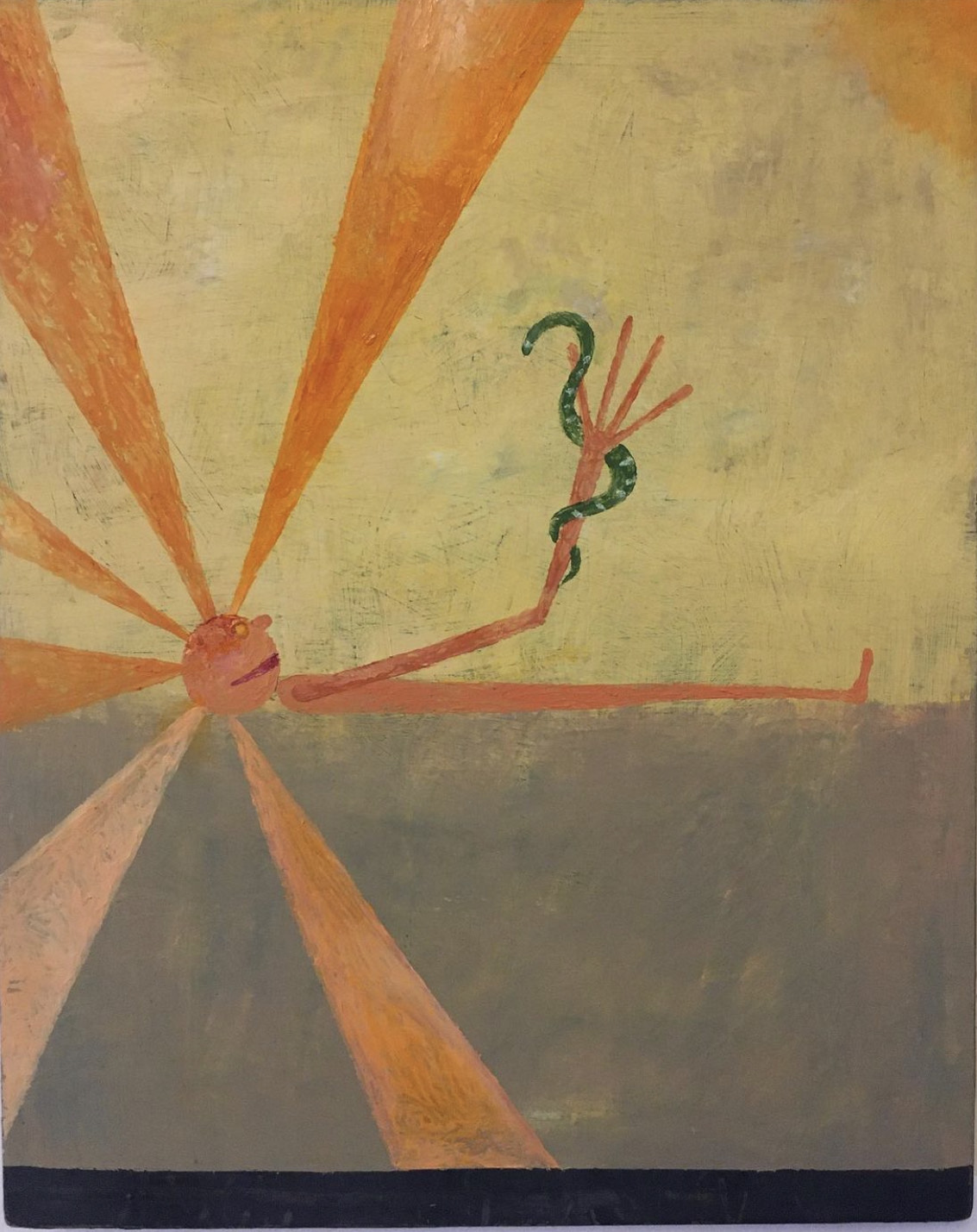 "I wish smaller galleries with great shows would get more press than the more obvious ones"
What is your go-to song when you're working in the studio?
I Dream a Highway by Gillian Welch. It's a long meditative song that I can get lost in while I paint. It's there in many of my paintings. 
Which single work of art would you choose to live alongside?
Albert Pinkham Ryder's The Race Track (Death on a Pale Horse) is one of those paintings that I can't get enough of. I find something new each time I see it. It's frightening but also darkly humorous, fearless and oddly endearing.

Top three art or photography books?
Nancy Rexroth's Iowa. Diane Arbus: An Aperture Monograph. And In the Heart of the Dark Night by George Shiras. 
If money were no object, what would you most like to experiment with in your work?
I would love to one day make a bronze sculpture for an outdoor sculpture park, or at least a small bronze edition. 
Tell us a pet peeve of yours when it comes to the art world.
I wish smaller galleries with great shows would get more press than some of the more obvious ones. 
What is your favourite gallery or museum space?
 Sweden is my home away from home and I always try to visit as many galleries and museums as I can there. Eskilstuna Konstmuseum is a favourite. With each visit I leave feeling inspired. The exhibitions there seem curated with genuine love for the work they show. 
Louise Benson is Elephant's deputy editor
All images courtesy of the artist