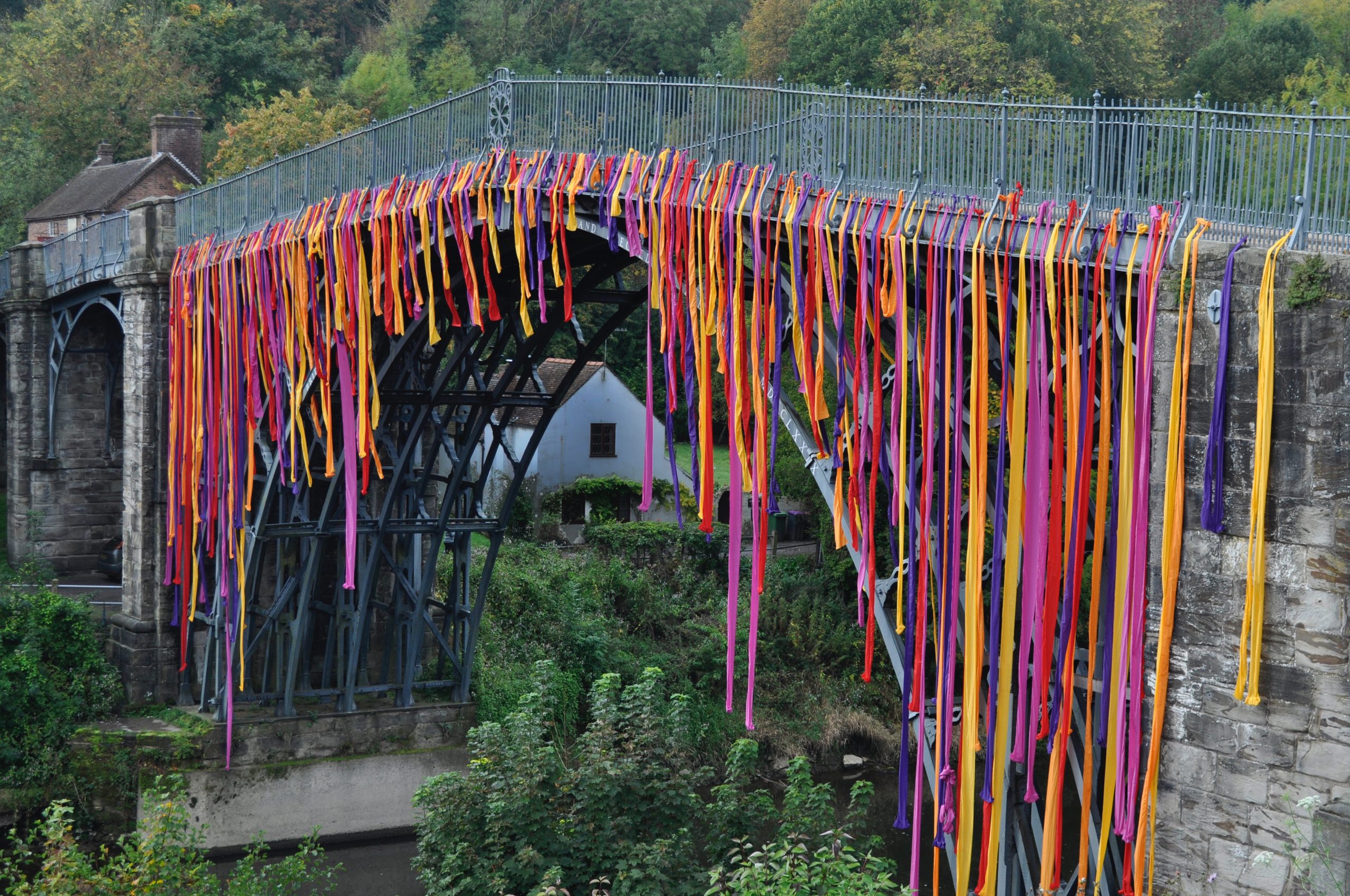 In the 1990s, arts journalist Anne de Charmant arrived in London from Paris. The cultural scene at the time was dominated by the Young British Artists, but it wasn't only the YBA's gung-ho efforts to shake up the art world that struck de Charmant, it was the fact that they seemed so entrenched in the urban context, both in terms of materials, and the kind of conversations their work centred on (money, power, greed, sex). De Charmant began to think about the way the metropolis influences art-making, and in turn, how that environment affects the interactions we have with art. "What if contemporary art left the city for the countryside?" she wondered.
De Charmant decided to find out. She established Meadow Arts in 2001, inviting artists she'd met to take part in temporary exhibitions in ambitious locations like wetlands, a bridge and Hereford cathedral. "Artists were delighted to be asked to do something different, to work outdoors, to work in sites that had histories," de Charmant explains. "And it's grown from there."
One of the first Meadow Arts exhibitions took place in 2002: it was a group show in a six-acre meadow in Worcestershire. Rather than follow the sculpture park model, de Charmant recalls they "sowed a wildflower meadow and planted beech hedges in a pattern of semi-circles in order to create individual 'rooms' for the work." This became a spectacular outdoor setting for sculptures, installations and performances.
This daring venture is just one of the many projects and exhibitions preserved for posterity in new book Meadow Arts: The First 20 Years. What the book reveals is how fundamental they have been in decentralising the UK arts scene, providing scope and ideas for presenting exhibitions in unusual contexts, whether it's in period properties and heritage sites or right in the middle of nature.
"We want to present strong, loaded, though-provoking pieces in a context where people don't just think 'it's not for me'"
These kind of exhibitions of contemporary art are far more common now, but in the early 2000s there wasn't a lot of access to contemporary art in many of the rural places Meadow Arts was operating, and the presentations weren't as inventive. In one memorable early performance piece by Paul Rooney, organised in partnership with Ikon Gallery, two bands simultaneously played Led Zeppelin's Stairway to Heaven, one forwards, one backwards. "It was mesmerising, and a very disconcerting experience," says de Charmant.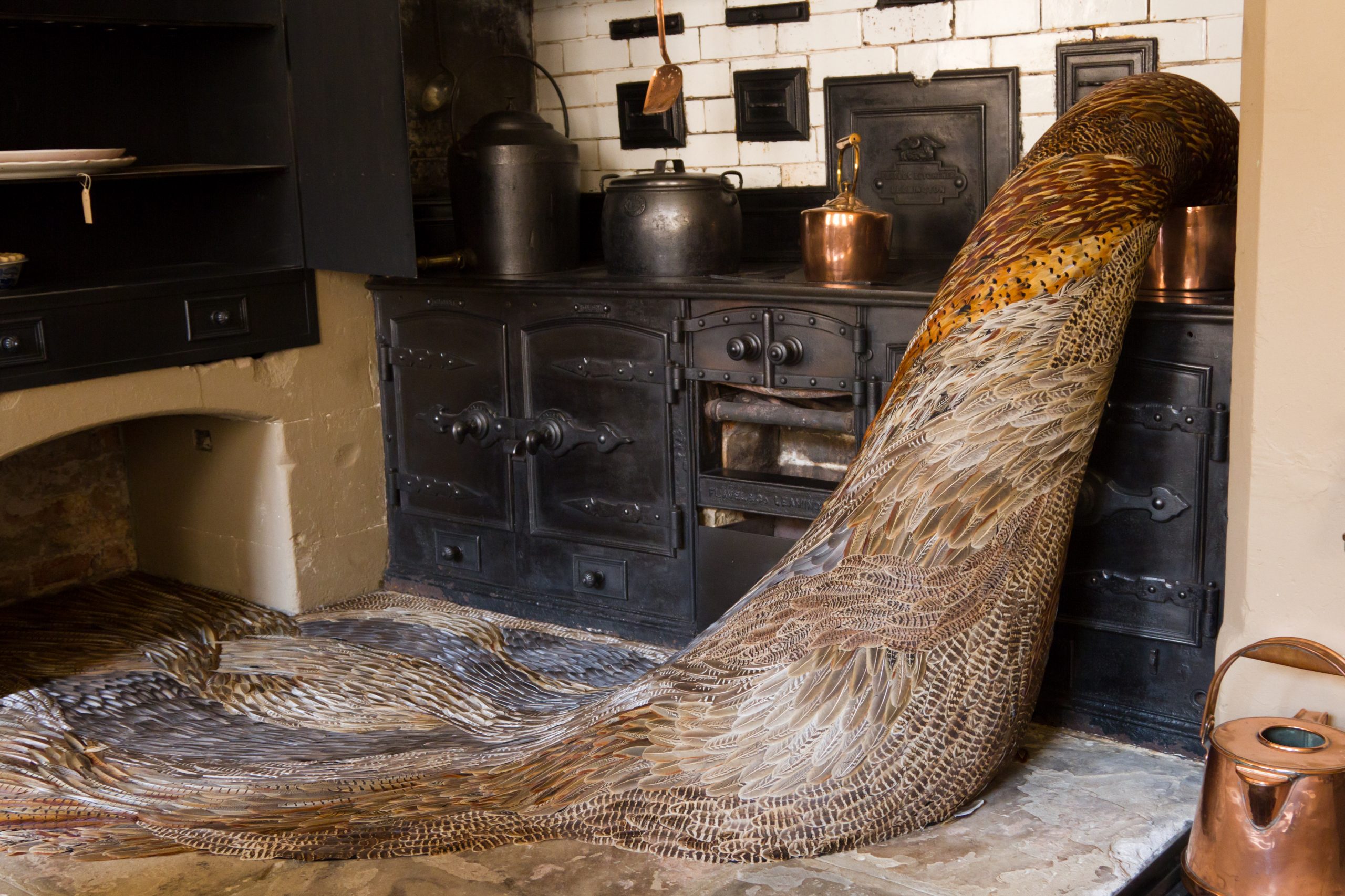 Over the years, Meadow Arts have collaborated with some of the UK's most prominent artists: they commissioned Yinka Shonibare to produce a work at Hereford Cathedral (Creatures of the Mappa Mundi, 2018-19) and got Alex Hartley to create a giant crumbling façade which stood at Witley Court, based on his Modernist-ruin installation in the garden of Victoria Miro. Both artists reflect on their projects, their approach and their vision for their work in detailed first person texts in the book, alongside several other artists who have contributed and collaborated with Meadow Arts over the last 20 years.
"Artists were delighted to be asked to do something different, to work outdoors, to work in sites that had histories"
The Meadow Arts story is also about access to the arts, which is where it becomes clear the organisation has long been part of a wider, political impetus that is gaining momentum today. As de Charmant puts it: "We want to present strong, loaded, though-provoking pieces in a context where people don't just think 'it's not for me'. The way I break that barrier is by showing the work in a context that is harder to ignore or say no to, like a wildflower meadow or a heritage property."
All images courtesy the artists and Meadow Arts