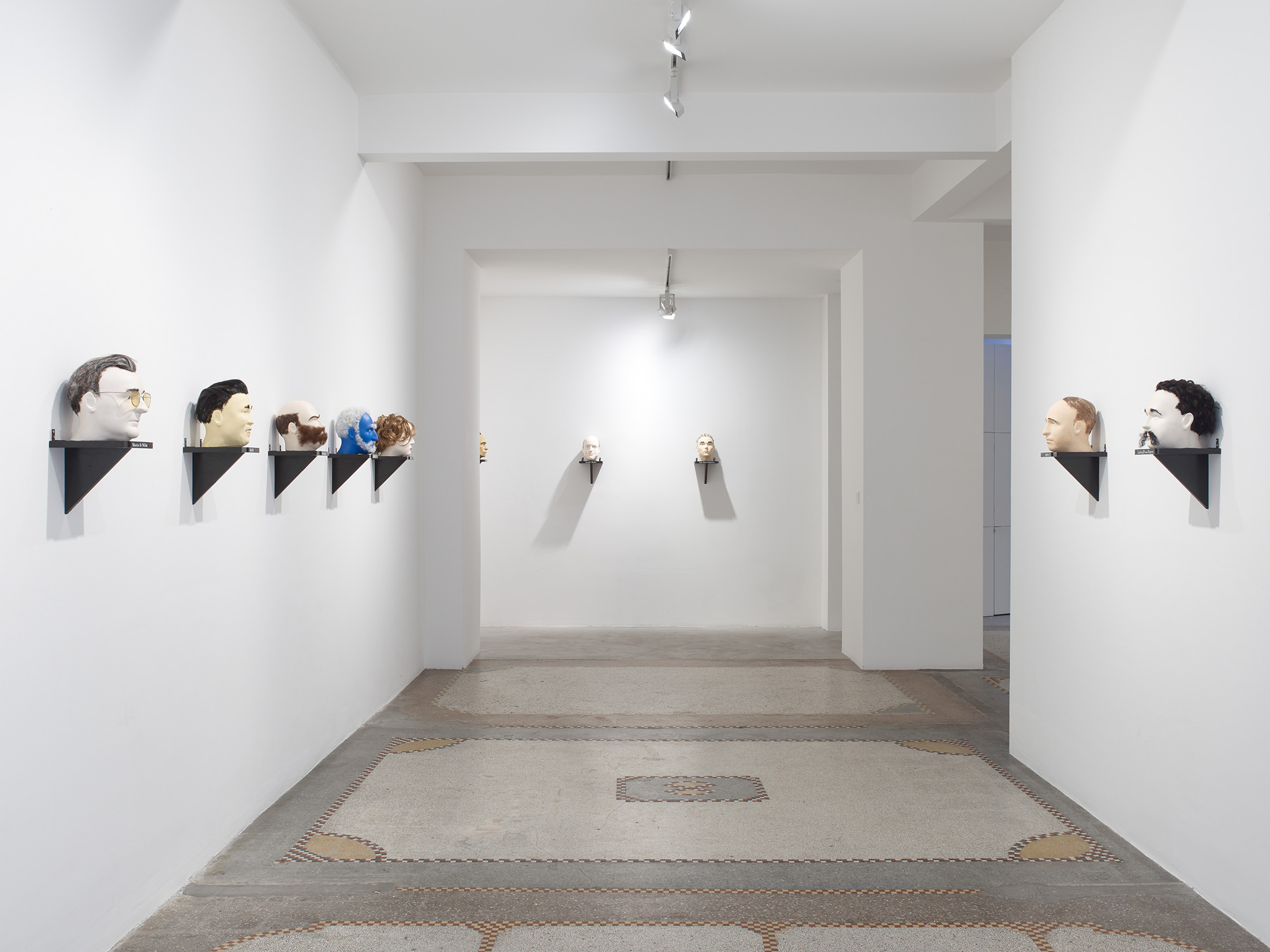 Jos De Gruyter & Harald Thys: A Fops 3 at Dependance
Jos De Gruyter & Harald Thys, the Belgian duo best known for their playfully dystopian films, have circled Dependance's two rooms with twenty-seven life-size resin heads on shelves, accompanied by a leaflet providing a biography of each. It soon becomes evident that little can be trusted: some characters are real, but the texts are selective, some are blatantly made-up, including a couple from the artists' own films, and some left me guessing. Was Genevieve Lhermitte a Belgian who killed her five children? Yes, she was. Was the blue-faced "A Fops 3" character cloned from the bones of a middle ages executioner? Obviously not. Is there any truth in the story of Antwerp bouncer twins Krikke and Trikke de Loos, who developed the protocol "See, Talk, Ask, Feel, Negotiate, Attack"? I suspect not, but who knows? A mordantly witty take on the subjectivity of identity.
Until 24 February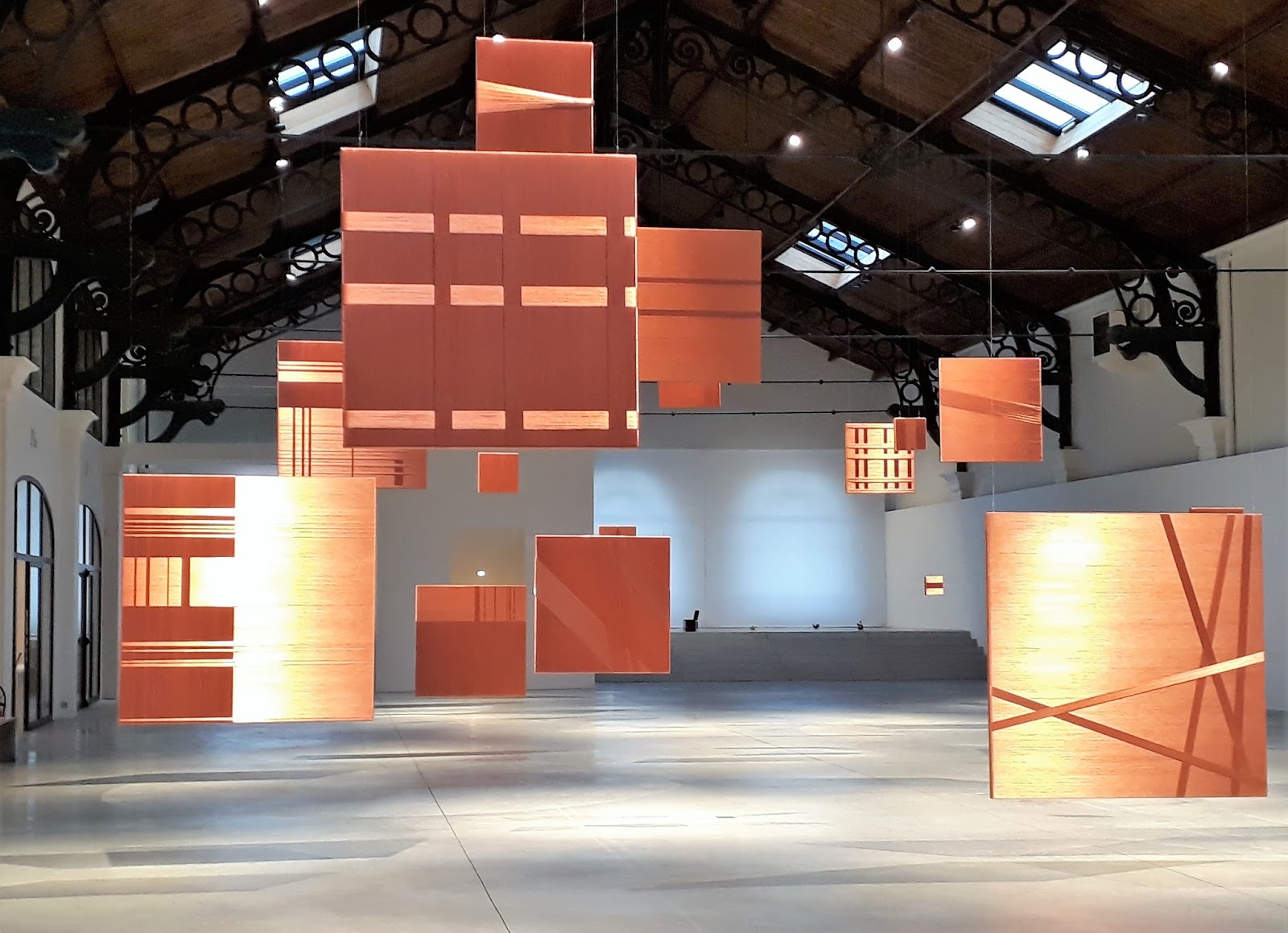 Alice Anderson: Spiritual Machines at Galerie Valérie Bach
Hundreds of people have been turning up to see the weekend performances which amplify the installation of Anglo-French artist Alice Anderson's sculptures and works on paper in the Patinoire Royale which adjoins Galerie Valérie Bach. There's room for a substantial body of retrospective pieces, as well as new painting-like copper wire works which hang with a hint of Rothko in the cathedral vastness of the former royal skating rink. The performances which generate them emerged from Anderson's reflection and exchange with the Arhuacos community in Colombia on the spiritual aspects of weaving.
Until 17 March
César – Christoph Ruchkärberle at Sorry We're Closed
Sorry We're Closed, which used to be a shopfront that could only be entered during private views, has kept the name after moving to a more conventional space. The switch is helpful, because you need to be inside to get the vibrant all-round panorama of German painter Christoph Ruchkärberle's exuberant mash-up figures (with references to Picasso, Henry Moore, Japanese woodcuts and pop art in the mix) set off against his searingly patterned wallpaper design and further contrasted with three sculptures by César. Up close, the trick of the paintings is in how the enamel bleeds undermine their initially print-like appearance.
Until 10 March
Private Choices at Centrale for Contemporary Art
Belgium is full of collectors. In this exhibition, eleven of them present their collections, typically demonstrating unconventional thinking and a stance of engagement over investment. A highlight is Jemima Burrill's hilarious spoof of role reversal, Mouthwash (2011). For the film, she converts a man into a washing machine: after taking off and inserting a garment, she feeds him washing powder and sits back to read the paper while he chews away. Rinsing and drying cycles follow—the latter by him blowing—as the cold erotics of a human machine play out.
Until 27 May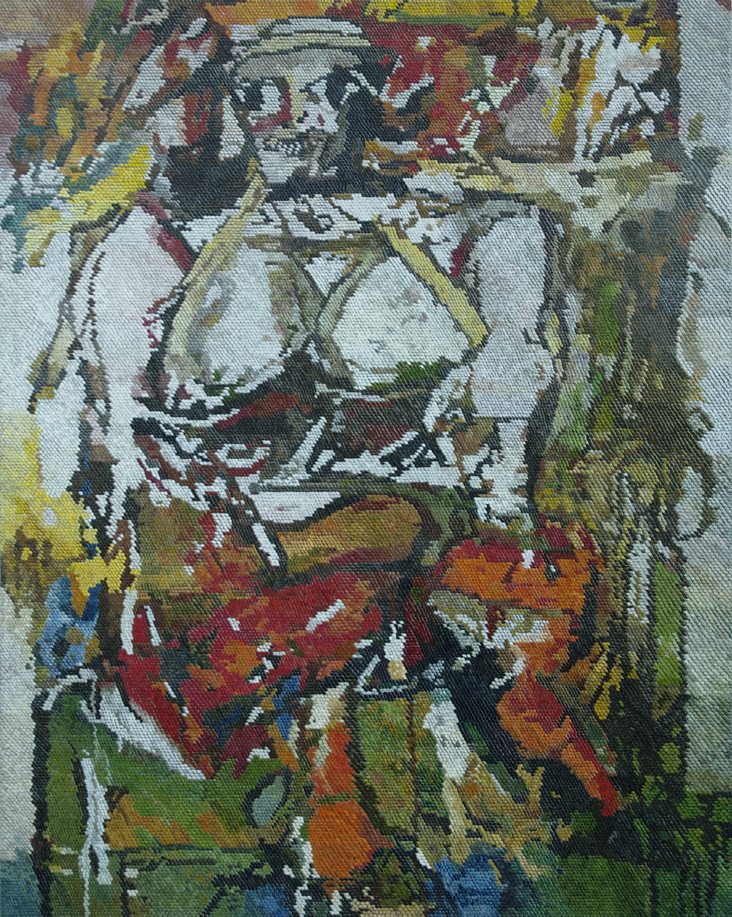 Christina Niederberger: Labour of Love at Galerie DuflonRacz
The Berne-based gallery's modest Brussels outpost just has room for a Swiss artist to take on five of de Kooning's famous Woman paintings. She tames his fiercely expressive, macho and spontaneous brushstrokes in versions which painstakingly mimic embroidery. They're at once alluring homages and ironic critiques—and the back room reveals that Niederberger has now set her sights on Renoir…
Until 3 March
Jonathan Lasker: Recent Paintings at Maruani Mercier Gallery
The American artist Jonathan Lasker—like Ruchkärberle and Niederberger, perhaps it's a trend—jams together different modernist elements. Gestural abstraction, geometric and biomorphic shapes, graffiti-like scribbles and pop jostle into a characterful personal language he has been refining for thirty years. Lasker also switches from a drawing-like application of paint, which reads as mark-making, to heavy impasto which he characterizes as figures. The impression, assisted by riddling titles, is of forms acting out roles under Lasker's direction.
Until 24 February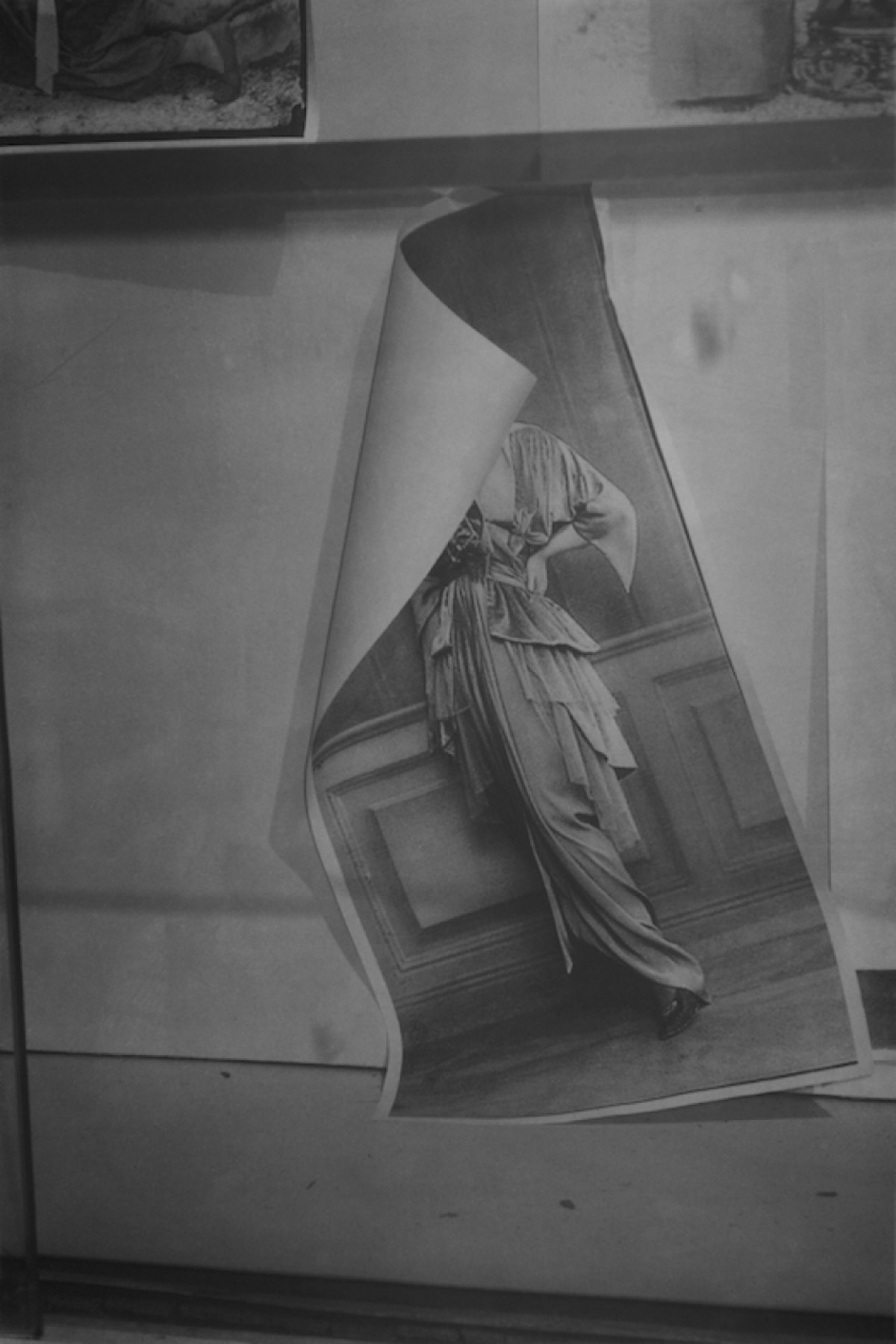 Dirk Braeckman at Bozar
The lobby of the Bozar arts centre was impressively packed when I arrived for Dirk Braeckman's exhibition. In fact, the queues were for a musical, and I was the only one there to check out how Belgium's 2017 Venice Biennale representative achieves his atmospherically paradoxical combination of intimacy and distance. Non-spaces, detached figures and deliberate incorporation of flash are typical, but Braeckman's focus is the darkroom: his austere yet rich large-format gelatin prints are often developed and manipulated from negatives he made some years ago. Yes, Braeckman in the context of Victor Horta's architecture merits a larger attendance.
Until 29 April