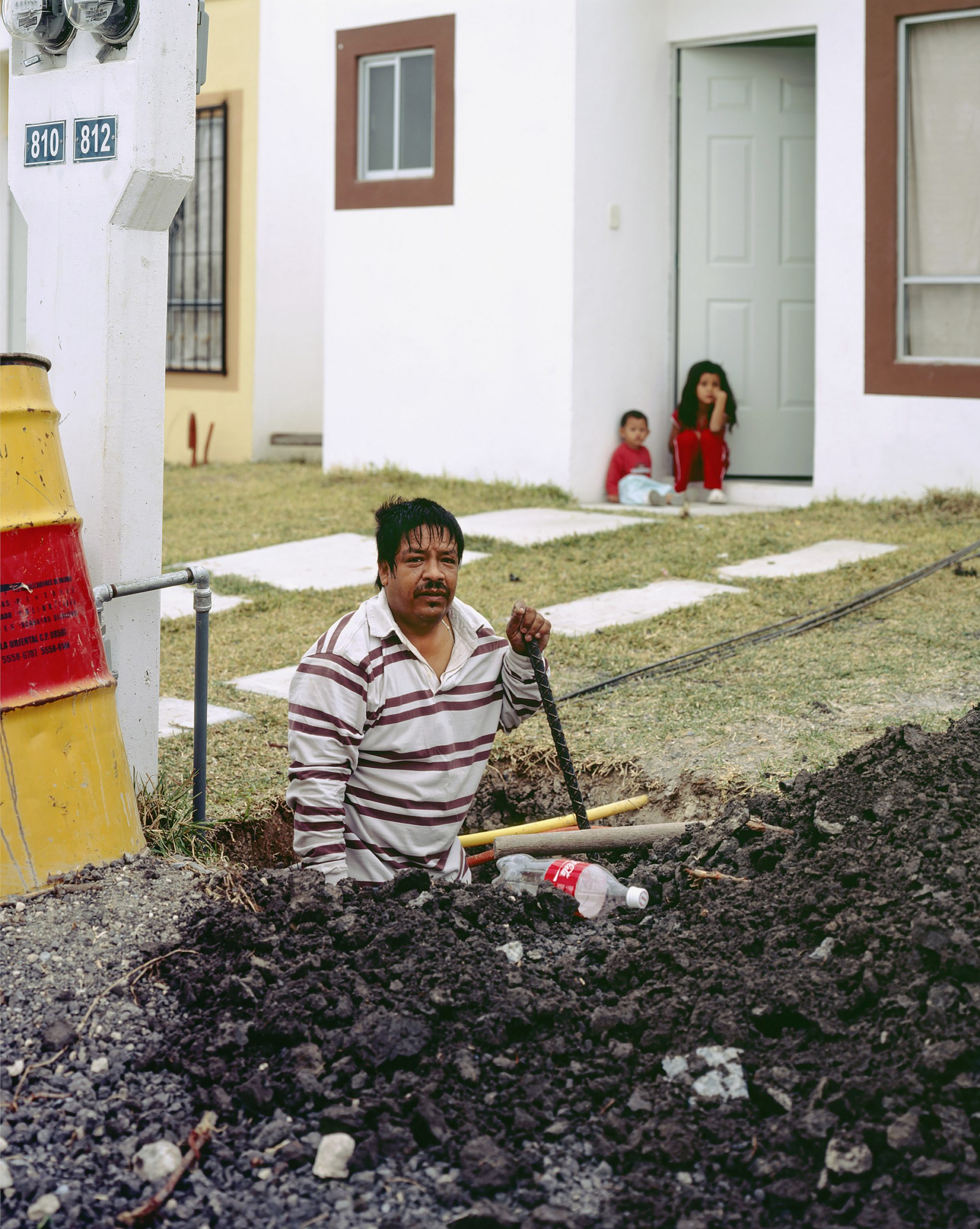 Now in its 25th year, the Deutsche Börse Photography Foundation Prize 2021 nominates four artists who "invite us to examine urgent, though often overlooked, political, cultural and social upheavals." So says Brett Rogers, the director of The Photographers' Gallery (where the nominees are exhibited, and itself celebrating its 50th anniversary this year). Distilling each project to its country of origin (Poulomi Basu, India; Cao Fei, China; Alejandro Cartagena, Mexico; and Zineb Sedira, Algeria) flattens their diverse approaches, but there is no escaping this year's increased geographic scope: this is the first time that all four artists hail from outside the USA and Europe.  
Still, country of origin is simultaneously present and absent, a point of departure rather than an organising principle. For Basu, the Indian state is an instrument of warfare and terror; for Cartagena, nation is merely a vector, often powerless, for the globalised processes of gentrification. Fei's China is a heterogenous reality from which speculative fantasies emerge, while Sedira's Algeria is viewed through the lens of French colonialism and personal histories.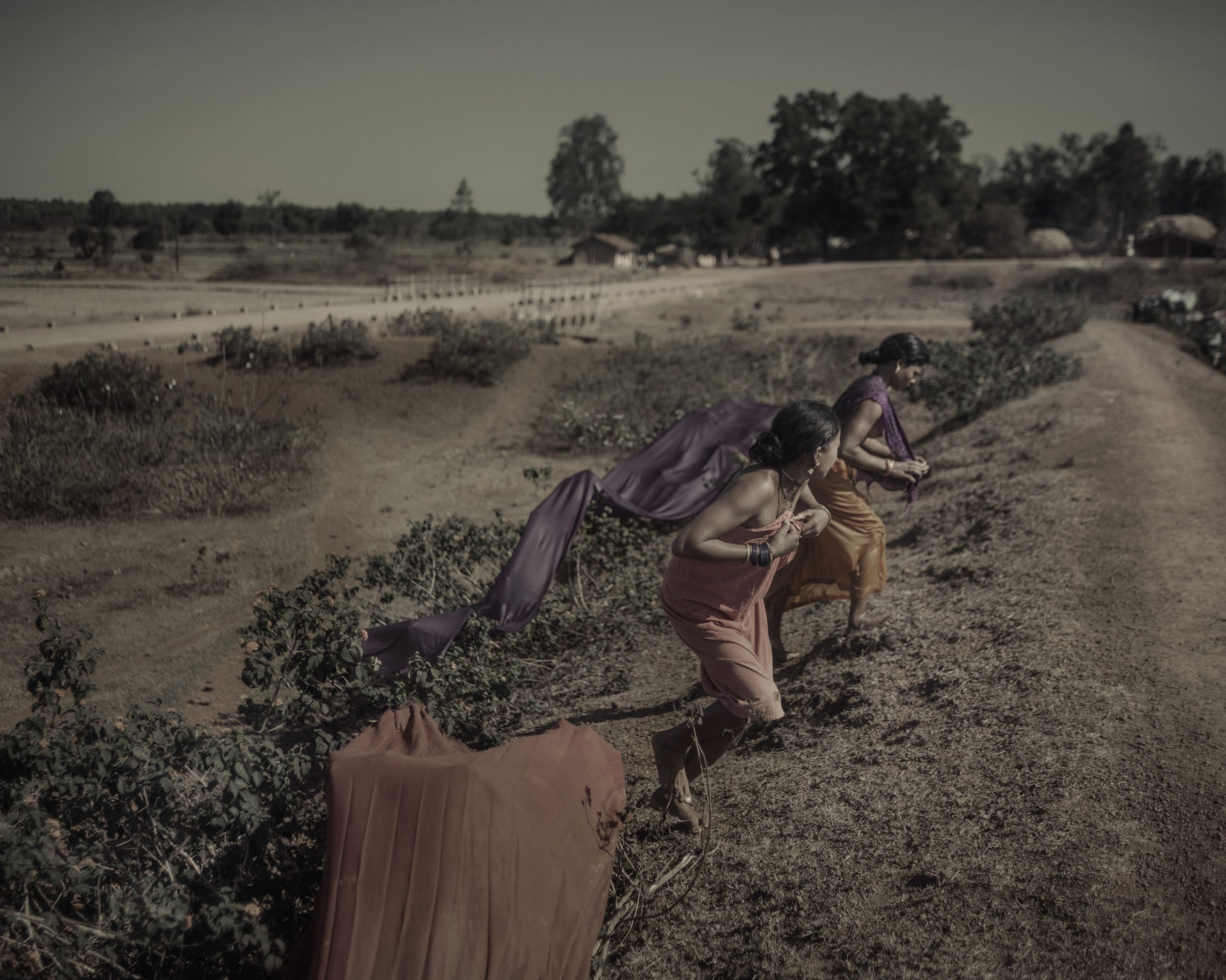 "Country of origin is simultaneously present and absent, a point of departure rather than an organising principle"
Profiled in issue 45 of Elephant, Basu is nominated for Centralia, her photobook documenting a turbulent and little-known conflict in central India, between the Indian state and a marginalised community of female Maoists fighting under the banner of the People's Liberation Guerilla Army. Basu uses a variety of image types, from double exposures of dusty landscapes—hung here on a grey wall which seems to extend their horizons—to staged portraits, mugshots and photojournalistic-style images showing the violent aftermath of the fighting.  
In one shot, seven blood-soaked bodies are strewn across a forest track while passers-by stand idle, casually taking their own photographs. In another, a young girl shrouds herself in a worn, checked blanket, while on adjacent pages the forest itself seems alive, illuminated by spotlights which lend a disconcerting charge to group shots of ritual dancing and celebration.
Cartagena's 2020 photobook A Small Guide to Home Ownership unfurls along the gallery walls like a storyboard. His landscape photographs are interrupted by artefacts relating to the "industry of urbanisation and gentrification in Mexico", ranging from USA Today's 'Financial Diet Tips', to a neighbourhood watch-style Q&A for prospective homeowners, which evokes the carefully plotted mundanity that the book implicitly skewers: "Does the police department seem responsive?"; "Are the lots 'private' enough?"; "Is the neighbourhood 'quiet'?" Through these dated references, Cartagena also embarks on an international critique of his home country's aspirational view of 1950s American suburbia, highlighting the political problems associated with that period, and those that still exist between the two countries.
Sedira's A Brief Moment comprises five multimedia installations and film and photographic works. Together they explore archival material to evoke a period inspired by the 1969 Pan-African Festival in Algiers, that redefined North African cultural identity and the anticolonial movements of the period. A reconstructed room features the ephemera of Algerian resistance alongside mid-century furnishings, conjuring the importance of domestic spaces (and cross-generational dialogues) in the trajectory of social change.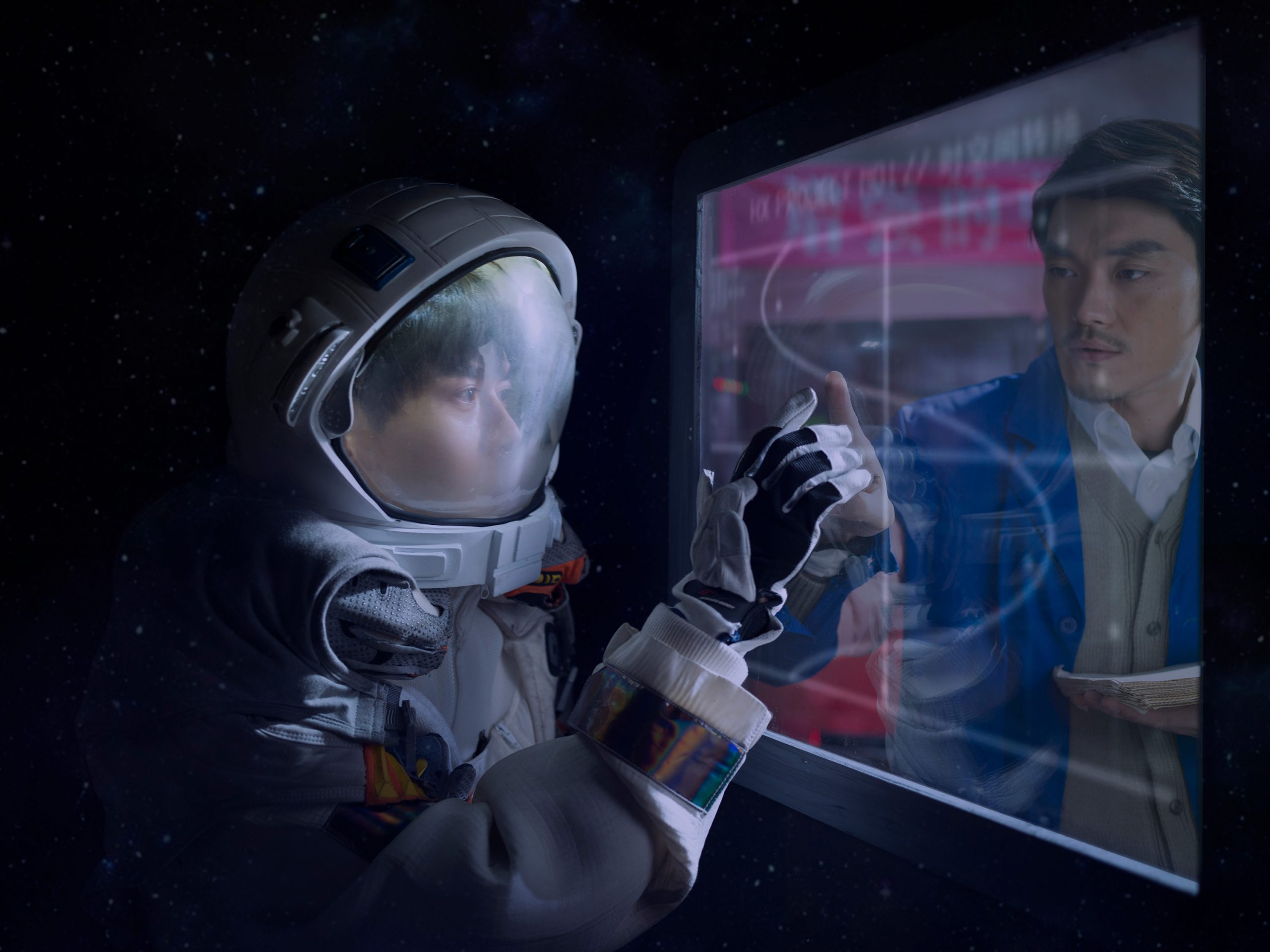 "In this year's prize selection, photography is not just socially refractive, but distinctly three-dimensional too"
Lastly, Fei looks to the future. Her feature film Nova (2019) tells the story of a Chinese scientist and a Russian 'specialist' who attempt to transform people into digital beings. Following a botched attempt to upload the scientist's son, the boy becomes trapped in a purgatorial time-collapsing space. Fei's photographs benefit most from being blown up to scale, the boy's longing touch on the glass of one shot feeling strangely close-by, despite the fantastical premise.
In another film still, the father sits forlorn in his chair, a cigarette hanging from his mouth. On the other side of the wall, his son ponders calmly in a clunky space-suit, a translucent green curtain glowing in the background. A similar cloth hangs from the gallery ceiling, separating Fei's image-based work from the film. It's a curatorial statement in line with Sedira's physical installation and Cartagena's scrapbook-style: in this year's prize selection, photography is not just socially refractive, but distinctly three-dimensional too.
The Photographers' Gallery, London, until 25 September 2021
VISIT WEBSITE