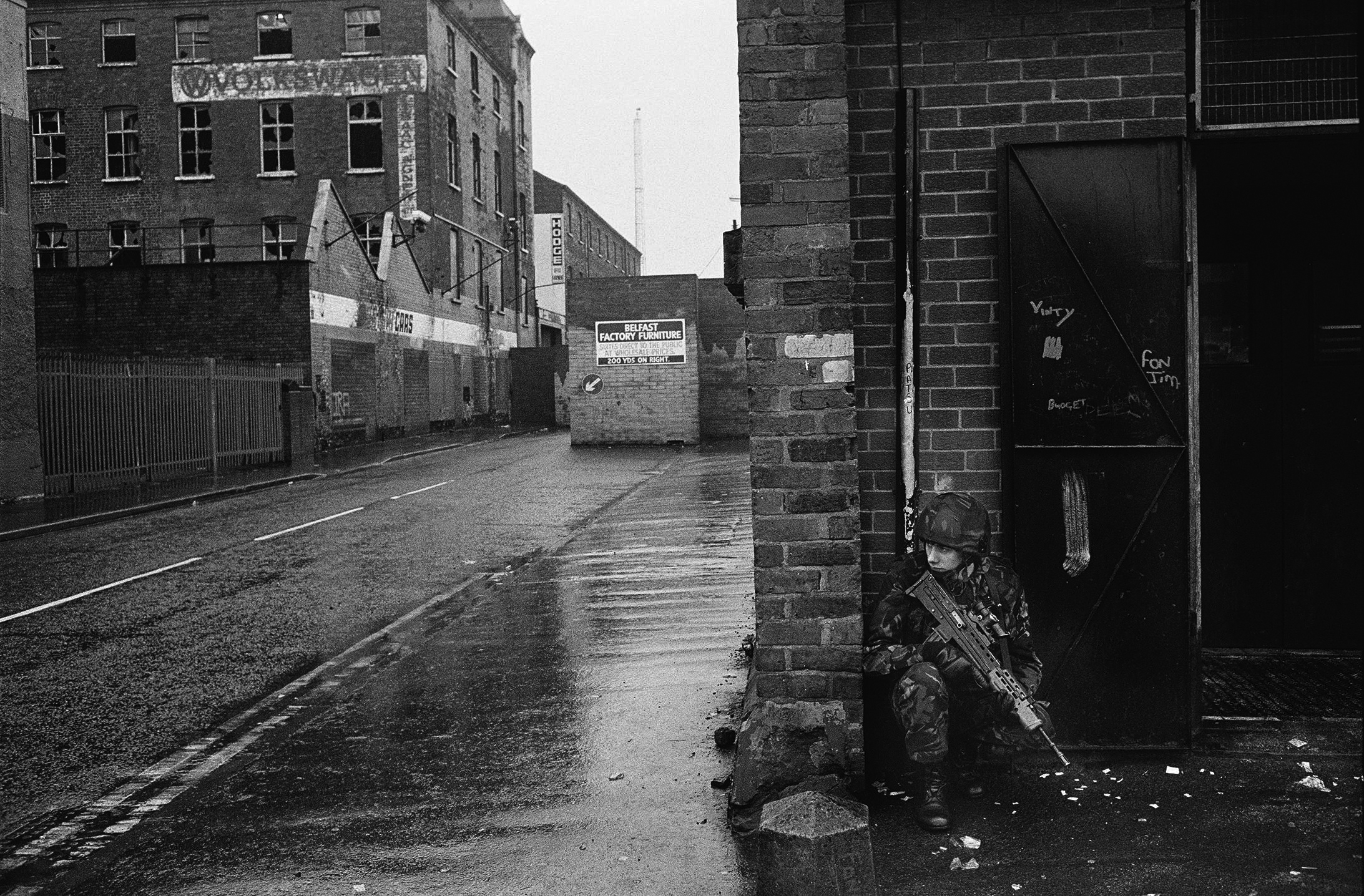 Before he travelled to Belfast in February 1991, photographer Krass Clement had been working all across Ireland, a feat made possible by a residency invitation from the Tyrone Guthrie Centre in Annaghmakerrig, County Monaghan. The Danish artist shot his first Irish work in the nearby village of Drum, accompanying an elderly man as he spent the evening in a pub.
The photographs from that night evoke the steady blur of a long drinking session with their soft focus and mixture of seated and lopsided perspectives, the revelry distinct and unvarnished. Shot on just three and a half rolls of film, the images were published in photobook form in 1996, the drinkers frozen in one iteration of a lifelong ritual.
Clement then went south to Dublin, where a similar eye for motion created apparitions out of wandering citizens, as they walked briskly down high streets or past a dozing figure on a nearby pavement. His black-and-white images of damp, darkened terraces seem to invite the Joycean parallels so beloved by foreigners visiting the city: advertisements, loiterers and daily anachronisms attract him, from a horse-drawn transport down an empty street to chimney towers longing for the city's industrial heyday. "There is a certain melancholia in my work," he admitted upon the 2017 publication of the resulting photobook.