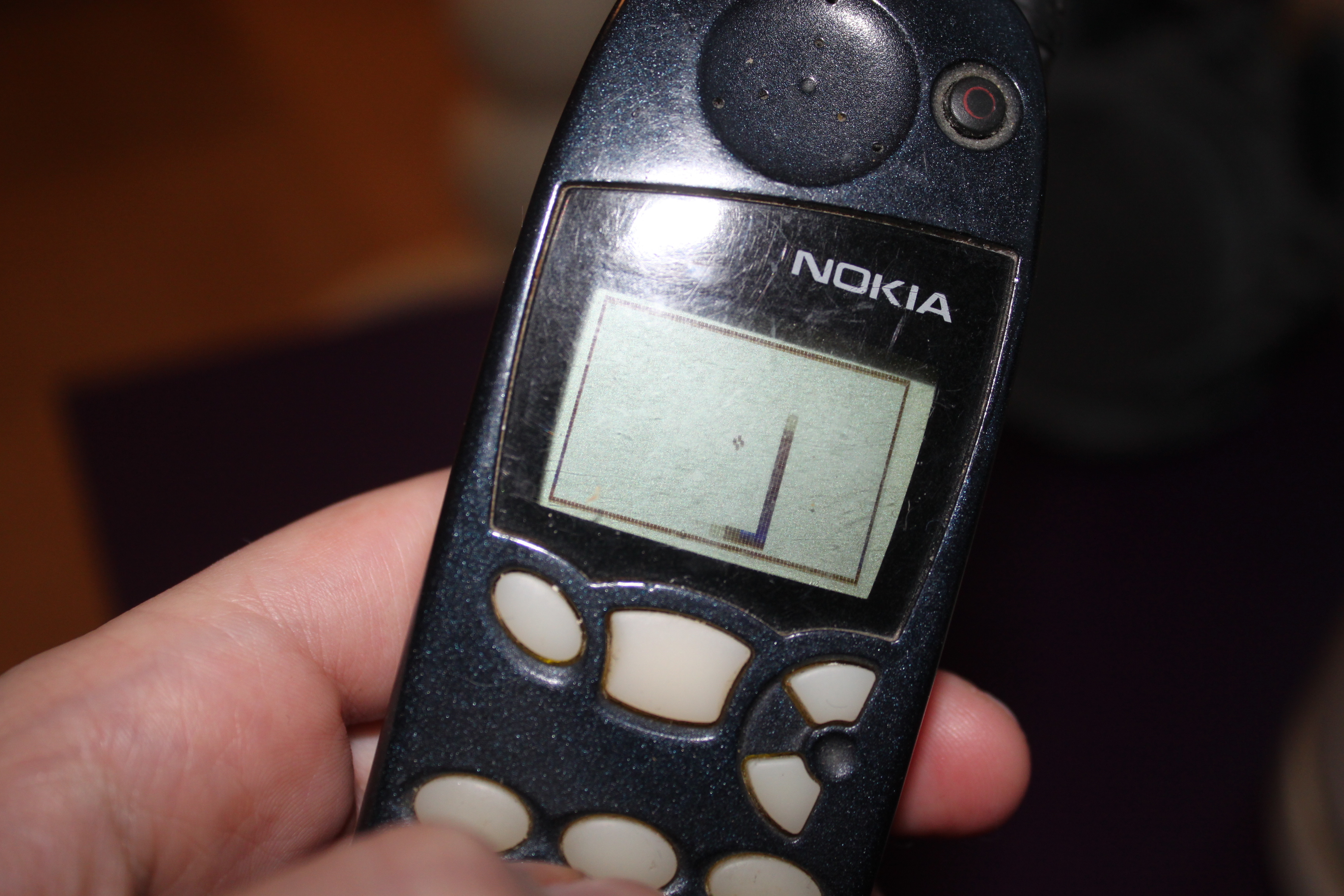 For those of a certain age—say, early- to mid-thirties, the most disgruntled of the millennials—there are certain things that will surely bring a smile to even the most stony-faced, avocado munching, non-house-owning and disillusioned of that much-maligned generation. Things like Gladiators, Pogs, Mr Blobby or the Big Breakfast, for instance. And, of course, the brick-like, everlasting battery-boasting glories of phones like the Nokia 6110, or its wee dependent, the now-cultishly lusted-after 3310 (described by The Drum as "the antithesis of a smartphone" and "one of the best-selling phones of all time", which relaunched to much fanfare in 2017). Specifically, we jaded millennials love to remember Snake—and the hours we whiled away in those more innocent times, guiding simple pixels around a screen, subsuming other pixels, growing, gradually filling the square of the screen in jolting, yet somehow soothing movements.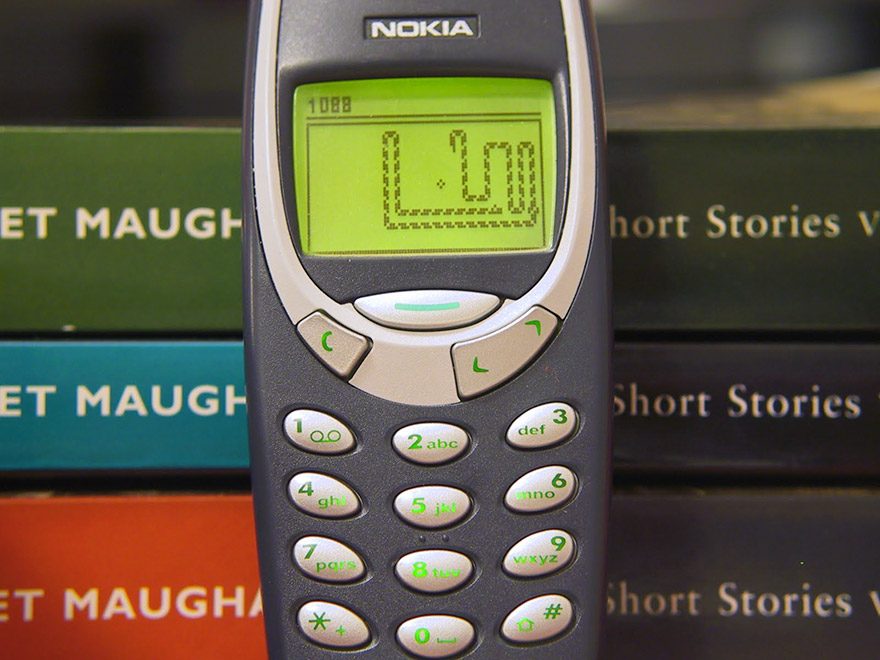 These were simpler times, and perhaps a lesson to can be found in the beauty of said simplicity: our collective human minds are (it seems) no more developed than two decades ago, yet they seek out a far greater level of stimulation. There were no Twitter debates on those old Nokias, no Instagram filters or Boomerangs or apps to tell you how to be mindful—you just were mindful, because you were probably playing Snake. If you don't believe me, watch this superb video, in which some YouTube genius has married Snake gameplay with Laurie Anderson's O Superman.
Snake as we think of it (played on late-nineties/early-2000s Nokia phones, for the purposes of this article) takes its name for a broader video game concept in which gameplay focuses on a single line, which players manoeuvre to grow in length. Its first iteration is generally thought to be the arcade game Blockade, which originated in 1976. It wasn't until twenty-two years later, however, that it was introduced as a preloaded game on Nokia 6110 mobile phones—and today, there are more than 300 similar, copycat versions available for download on iOS platforms.
"We jaded millennials love to remember Snake—and the hours we whiled away in those more innocent times"
Nokia's Snake was programmed by Finnish software engineer Taneli Armanto in 1997. Armanto had joined the company two years previously and, as with many great ideas, Snake was born from the death of his original intention. As the engineer told Mel Magazine, he'd wanted to put Tetris onto the phones, and had even implemented and tested it, but "The Tetris Company wanted a share of each handset sold, and Nokia did not want to base any payments on exact numbers of sold products," he explained. "I never imagined [Snake] would become so popular."
Screen shot of Snake Gameplay as set to Laurei Anderson's O Superman, By Mimmo Rubino
But popular it was—and is, if the hoohah around the game's re-release (and the massive boost it gave to Nokia as a brand) is anything to go by. And it's not just a cultish thing, either—big institutions have recognized the value of Snake in visual culture. In 2012, New York's MoMA announced that the Nokia version of Snake was one of forty games that the curators wished to add to the museum's collection in the future.
"There is no point in using complex solutions when simple does the job"
But what exactly made Snake so compelling, aside from its newness (or the newness of mobile phone technology more generally)? Again, it all comes back to simplicity: the cliche that creativity flourishes within limitations exists for a reason. As Armanto put it, "I had to consider the specifications of the 6110. I first needed to think about the constraints I'd have: very little screen, just a few keys to control the game, not too much programming memory space available… There is no point in using complex solutions when simple does the job."