New York was consumed by snowstorms this week, putting a halt to public transport and triggering power failures across the city—this was not enough to deter the Armory Show and the city's host of satellite fairs, though, which yesterday embraced the weather and welcomed the art world in out of the cold. Independent has been praised by Nate Freeman at Artsy for "the fact that it doesn't quite feel like a fair", whilst at NADA photographer Farah Al Qasimi was awarded the New York NADA Artadia Prize, consisting of $5000, for her vibrant photographs that allude to themes as far reaching as consumerism and intimacy.
In the North of England, the arms and aerospace company BAE Systems have decided to pull out as the lead sponsor of the Government-backed cultural festival The Great Exhibition of the North. The decision comes after protesting that began almost as soon as the sponsorship was announced, and an online petition by a group of artists and cultural workers that stated "British arms companies including BAE have made more than £6bn from sales to Saudi Arabia during the ongoing war in Yemen. International humanitarian law prohibits attacks against civilians yet the British armed Saudi-led coalition has bombed schools, markets, hospitals, and health centres."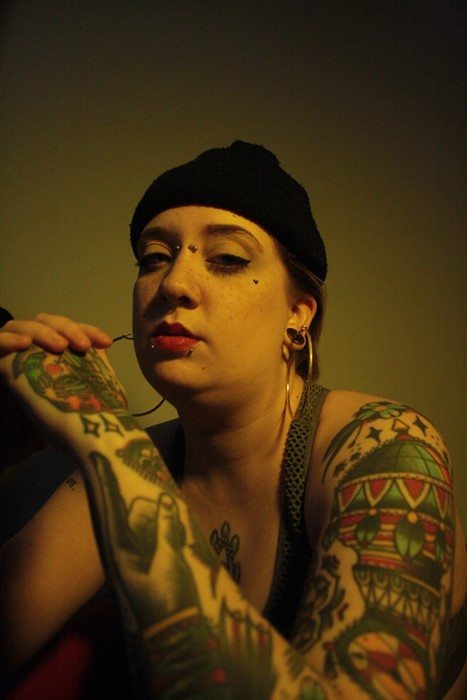 Down in London, repercussions of Maria Balshaw's comments on sexual harassment have surfaced, as Tate artist in residence Liv Wynter quit her residency one day before International Women's Day. In her resignation letter, Wynter wrote "I cannot describe to you the personal shame I feel as a survivor of domestic violence, to work for someone who could think so little of me whilst simultaneously profiting off my 'survivorness' and the work I dare to make about it," and also called out the Tate for its "invisible inequalities", as an institution where only 13% of the workforce identify as BAME and all the directors are white. Balshaw has released a statement in response, in which she claims that "throughout my career I have been dedicated to addressing issues of gender, race and equality and I apologise if my recent comments have offended anyone."
On Wednesday, a talk at the Royal Academy with Marina Abramovic and Anish Kapoor as they unveiled their new VR artworks left the audience a little dumbfounded. Kapoor's work Into Yourself, Fall begins in a forest before the ground crumbles away and plunges the viewer into a fleshy tunnel, whilst Abramovic's Rising operated like a video game intending to bring attention to climate change and polar ice caps melting. The player is given a choice of whether to make a pact with Abramovic's avatar (immersed in a tank of rising water) to save the planet, or leave her to drown. During the somewhat surreal talk, Kapoor stated and re-stated that he was a "naughty soul", and wanted to turn up the global warming in Abramovic's game.
Another who fancies himself as a naughty soul is "pharma bro" Martin Shkreli, who has been ordered by a Brooklyn judge to repay investors in his fraudulent hedge funds $7.36 million. The ruling may mean he has to forfeit a Picasso painting, as well as the only existing copy of legendary Wu-Tang Clan's album Once Upon a Time in Shaolin, which he paid $2 million dollars for at auction in 2015.