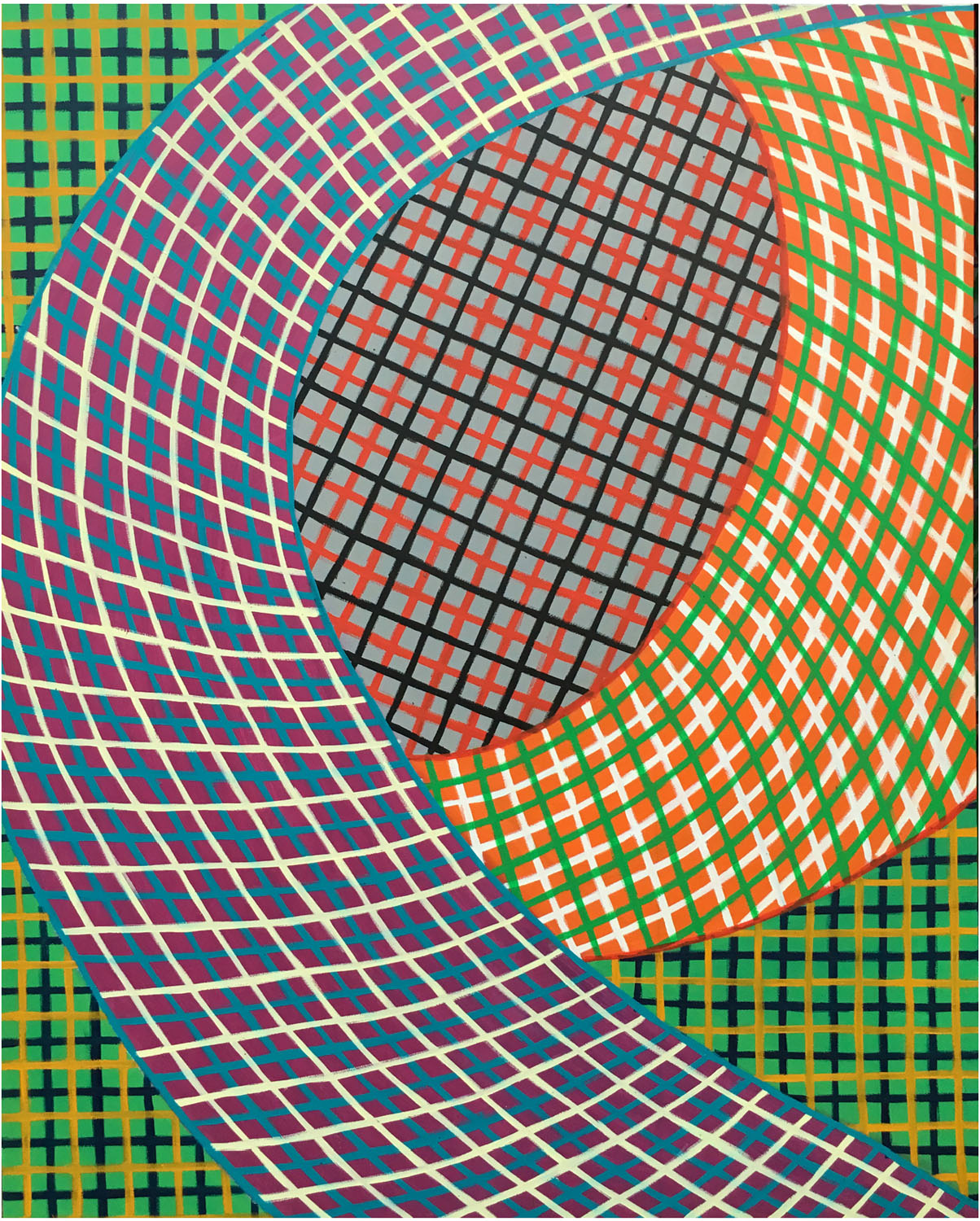 Richard Koh Gallery, Kuala Lumpur, Bangkok and Singapore
A rising Cambodian art star aged just twenty-eight, Robit was born in Battambang and attended the well-regarded Phare Ponleu Selpak Art School in the same city. His paintings are expressive and brightly coloured, melding abstraction with observational reflections on his surroundings. Earlier pieces focused on the materiality of the canvas, allowing the paint to drip down the surface in thick clots. His latest work uses bright, geometric lines that swoop and glide across large-scale canvases, suggestive of rolls of fabric unfurling in a disorientating whirl of pattern and texture. There is an intrinsic tactility to Robit's work, which look good enough to reach out and touch.
Left: Heri Dono, Oligarchy Creature, 2015. Right: Heri Dono, Calon Arang, 2015. Both courtesy the artist and Jan Manton Art
Heri Dono needs little introduction. He represented Indonesia in the 56th Venice Biennale in 2015, and his works are held in museum collections across the world. His large-scale installations and paintings are distinctive in their melding of local Indonesian history and Western pop culture. Shadow puppets are a recurring theme in his work, often taking on darker political undertones in their simulation of human experience. He sets out to question and disrupt the dominance of the Western narrative in both art history and the present day, drawing upon themes of magic and folklore. He is a passionate spokesperson for the greater visibility of Southeast Asian artists, particularly those from Indonesia, and raises awareness around the injustices that many from the region face—on both a political and personal scale.
Gajah Gallery, Singapore and Yogyakarta
The sight of internal organs laid out on a stainless steel platter would be enough to make anyone queasy, but disgust and discomfort are reactions that Kara Inez is accustomed to. Her visceral work draws on personal experience to touch on issues surrounding the female body and mental health. She often makes use of abject materials in her works, such as hair and skin, to invoke the feeling of disgust in her audience as a means to challenge the social constructs surrounding these suppressed topics. The Malaysian artist's latest work uses sculptures made from silicone and stuffed with rice as a visual signifier of her experience of endometriosis, an often-overlooked chronic illness that affects women worldwide.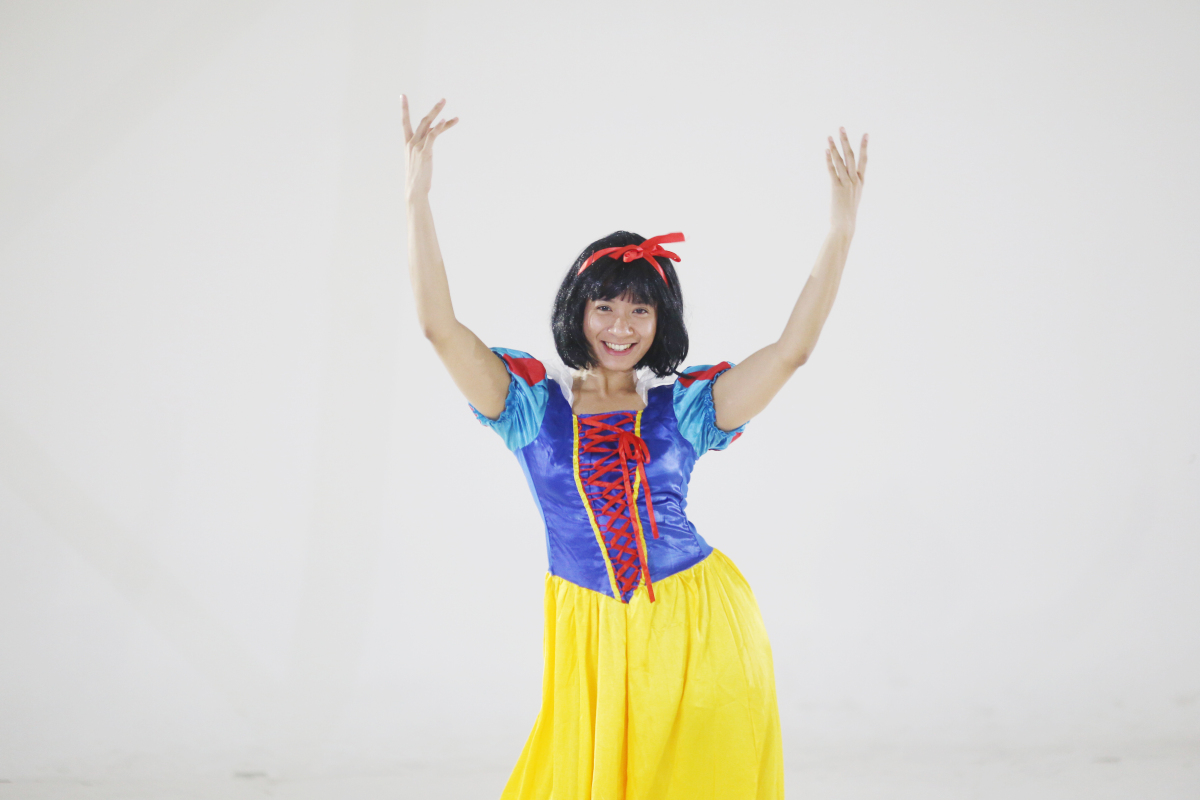 The Columns Gallery, Seoul and Singapore
You never quite know how far Disney has infiltrated your consciousness until you encounter one of their costumed characters out-of-context. Few are more distinctive than the blue puff-sleeved blouse, yellow skirt and red bow of Snow White. Filipino choreographer and artist Eisa Jocson makes use of the strange familiarity of this female archetype, a perfect collision of commerce and mass-production, as a tool to address the overwhelming whiteness of the princess's identity. In Princess Studies, Manila-based Jocson assumes the costume and takes to the street in scenes that are as absurd as they are emotionally charged. Trained as a ballet dancer, she uses her choreography background to expose body politics, as seen through the unique socioeconomic lens of the Philippines.
There is a quiet beauty to the minimalist work of Pinaree Sanpitak. At the age of fifty-eight, she is is one of the most respected Thai artists of her generation, known for her powerful exploration of female experience in her country and beyond. The female body is her primary inspiration, distilled down to its basic forms, with an affinity for abstraction. In her rigorous, deeply personal engagement with the female form, Sanpitak's work at times recalls the muted palette and themes of Louise Bourgeois, while retaining a strong sense of the spiritual that is entirely her own. Taking the female breast as her central motif, she works across a range of media, including painting, drawing, sculpture, textiles, ceramics and performance.
Mit Jaii Inn might be considered a pioneer of Thai contemporary art, but he remains curiously under-the-radar further afield—a problem that many Asian artists face with wider representation in the West. Working out of a remote studio filled with tropical plants in Chiang Mai, his works often appear as hybrid objects that cross the boundary between painting and sculpture. Long woven strips of canvas (he calls them ribbons) unfurl across the floor or hang suspended across walls. Visitors to Mit's studio are invited to walk across works in progress, adding to their uniquely layered patina. The careful geometry of his work have echoes of modernism, with a nod to the language of textiles and weaving.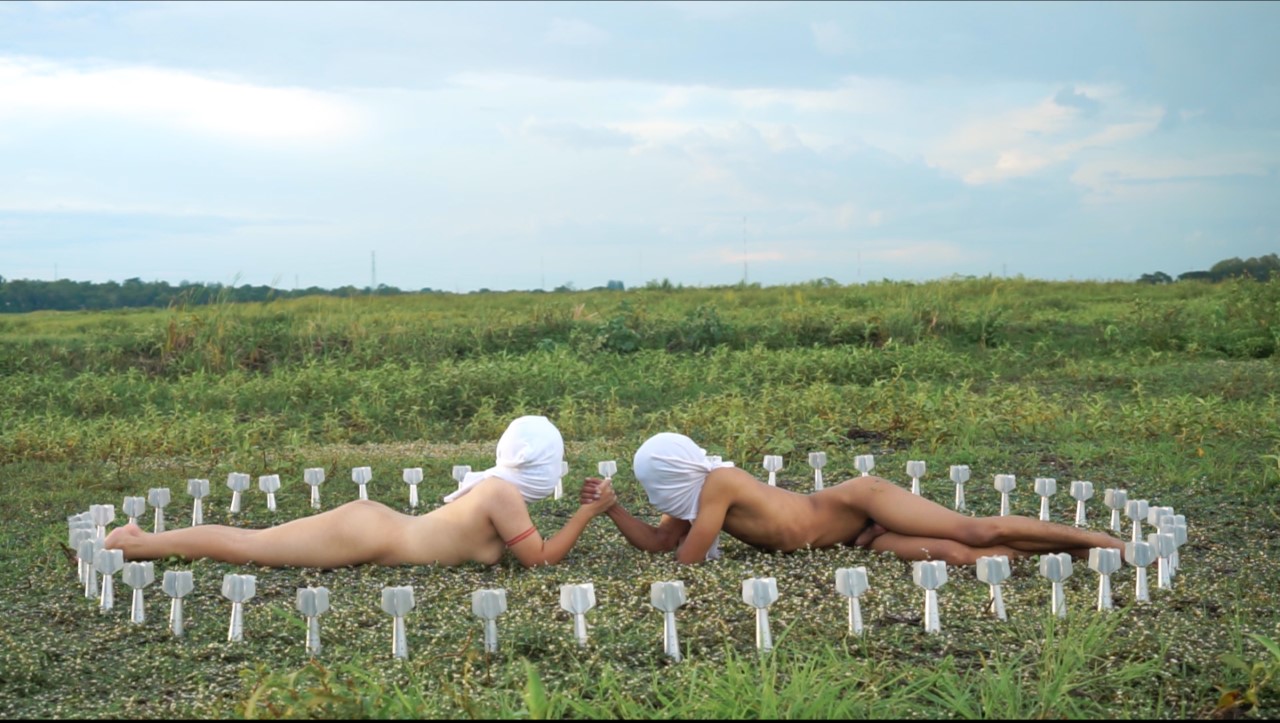 Born in 1987, Tada Hengsapkul studied photography at Bangkok's Pohchang Academy of Arts. His photographic and video works set out to investigate and resist various forms of control, on both a micro and macro scale. The body is used as a site to explore this, and his early work was associated with challenging taboos around nudity and youth culture. In recent years he has drawn on the aesthetics of militarized environments, in part influenced by his experience of growing up in Korat in the Isan region of northeastern Thailand, which has been home to American military bases since the Second Indochina War.
Left: Hasanul Isyraf Idris, Shank Compressor, 2019. Right: Hasanul Isyraf Idris, Wing Condensor, 2019. Both courtesy Richard Koh Fine Art
Richard Koh Gallery, Kuala Lumpur, Bangkok and Singapore
Fruit, vegetables, seafood and all manner of everyday detritus float across the paintings of Hasanul Isyraf Idri. Born in Pulau Pangkor, an island in Malaysia where fishing was the primary industry, his work has evolved from childhood memories. His father worked in the trade supplying ice to fisherman, and the stories that he told his son of interwoven cultures and intermingling languages find their way into his varied paintings, drawings, installations and sculpture. His deeply personal relationship to ancestry and heritage is explored, manifested in a fictional, surreal iconography drawn from a melange of pop cultural references, such as comic books, science fiction, street art and cinema.
Art Seasons Gallery, Beijing and Singapore
Ceramics might suggest prim tea cups and saucers, but Umibaizurah Mahir Ismail is pushing the possibilities of the medium to tackle the politics and economics of her home country of Malaysia. Born in Johor and working in Kuala Lumpur, she creates hybrids of objects, species and imaginary items from clay, challenging convention and opening up conversations around community living, immigration and the environment. As a mother, the aesthetics of her children's toys have also seeped into the bright, playful language of her work, and she often uses elements of their design to elicit wonder and surprise along with the darker undercurrents of her message.
Malaysian-born Yee I-Lann is best known for her digital photocollages that address the turbulent history of archipelagic Southeast Asia. She observes and examines neo-colonialism and globalization through historical references, popular culture and everyday objects. In her recent work she has moved away from lens-based practice, collaborating instead with local Malaysian weavers on a series that takes the varying everyday designs of the table as their central motif. The resulting Tikar Meja or "Mat Table" works explore a juxtaposition between tables and woven mats, suggesting opposing understandings of exchange. The table is often used by I-Lann to represent power in her work, whether that is administrative, corporate or social.