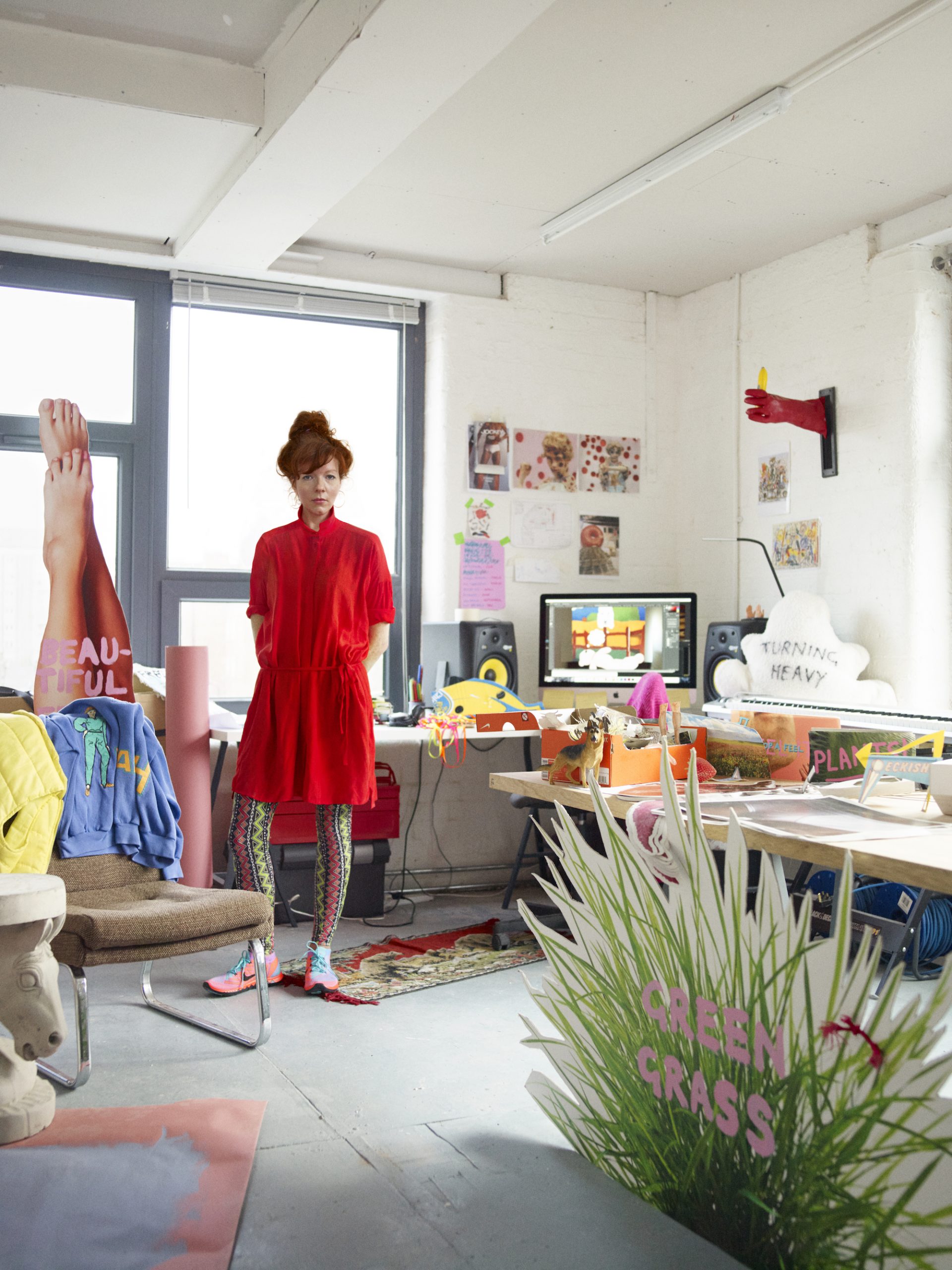 When Heather Phillipson was invited to fill Tate Britain's Duveen Galleries, the artist behind the spoiled swirl of whipped cream on Trafalgar Square's Fourth Plinth felt simultaneously daunted and excited. "I always want to be at least slightly nervous," she says over the phone, roughly halfway through installing her multimedia creation, which continues her preoccupation with alternative environments. "I like to feel that there's something at stake and that it's a challenge, that it will take me somewhere I haven't been before. This is definitely all of those things for so many reasons—it's the kind of invitation I always hope for."
Whether or not you're familiar with the name of these grand, echoing halls, you're sure to have wondered at the Duveen Galleries' neoclassical architecture and awe-inspiring interventions during visits to the Millbank museum. Funded by art dealer and benefactor Lord Duveen and designed by architects John Russell Pope, WH Romaine-Walker and Gilbert Jenkins, they opened in 1937 as the first public galleries in England specifically devised for the display of sculpture. When Tate Modern opened along the Thames in 2000 and what was the Tate became Tate Britain, former director Stephen Deuchar decided to introduce an annual Duveen Galleries commission.
"It was our way of being able to significantly commit to supporting the arts ecology," says Clarrie Wallis, Tate's senior curator of contemporary British art. Having worked on the very first commission made by Mona Hatoum in 2000, she feels closely connected with the Duveen Galleries, which form the central spine of the museum. At first glance, the two corridor-like 300ft-long galleries, which meet in an octagonal room in the middle, seem fairly inflexible. And yet, each of the artists invited to fill the space for six months has responded to the setting with something wholly original.
"It's an authoritarian space. It gives you an incentive to tease those qualities, to liberate them from the role they are traditionally expected to play"
Mike Nelson, for instance, transformed the neoclassical galleries into a majestic yet melancholy salvage yard rich in political, cultural and social meaning. "I was thinking about this lost era of postwar Britain that I'd caught the end of in my early childhood," he says over Zoom, sitting with his back to a window overlooking his spring garden. "I was also thinking about the fact that these galleries were constructed to display treasures of monumentality, and about what those treasures were and where they came from." For years he'd been buying scrap metal at asset-stripping auctions, and for his Duveen commission he took this discarded machinery, pieced it together and presented it as the monumental sculpture of our day, the last junked relics of industrialisation.
Mike Nelson, The Asset Strippers (install), 2019. Courtesy the artist
As well as responding to both the barrel-vaulted space and its history, several commissions have spoken to the moment. The week Nelson's The Asset Strippers (2019) opened, the UK was scheduled to leave the EU. "It was one of those moments where a huge introspection was cast on Britain," says the artist, "and an analysing of its wealth seemed a pertinent thing to do." Just over a decade earlier, Mark Wallinger took the five-year protest that peace campaigner Brian Haw had assembled on Parliament Square and lovingly restored it in the Duveen Galleries. Wallinger had been interested in the man protesting against the economic sanctions imposed on Iraq for some time, and when the police removed his rambling wall of banners and information boards, the artist made a replica and reinstated it in the public galleries under the title State Britain (2007).
Wallinger went on to win the Turner prize for this work, and he's not the only artist to have flourished in the wake of the Duveen Galleries commission. "With the programming, we try to identify artists who we think will be able to make a project that's transformative both for Tate and for their career," says Wallis. "We want to provide a platform and an opportunity for artists who are at the right stage to be taking on this challenge." The commission acts as a springboard, introducing an artist of any generation to a wider audience and giving them a chance to work on a larger scale.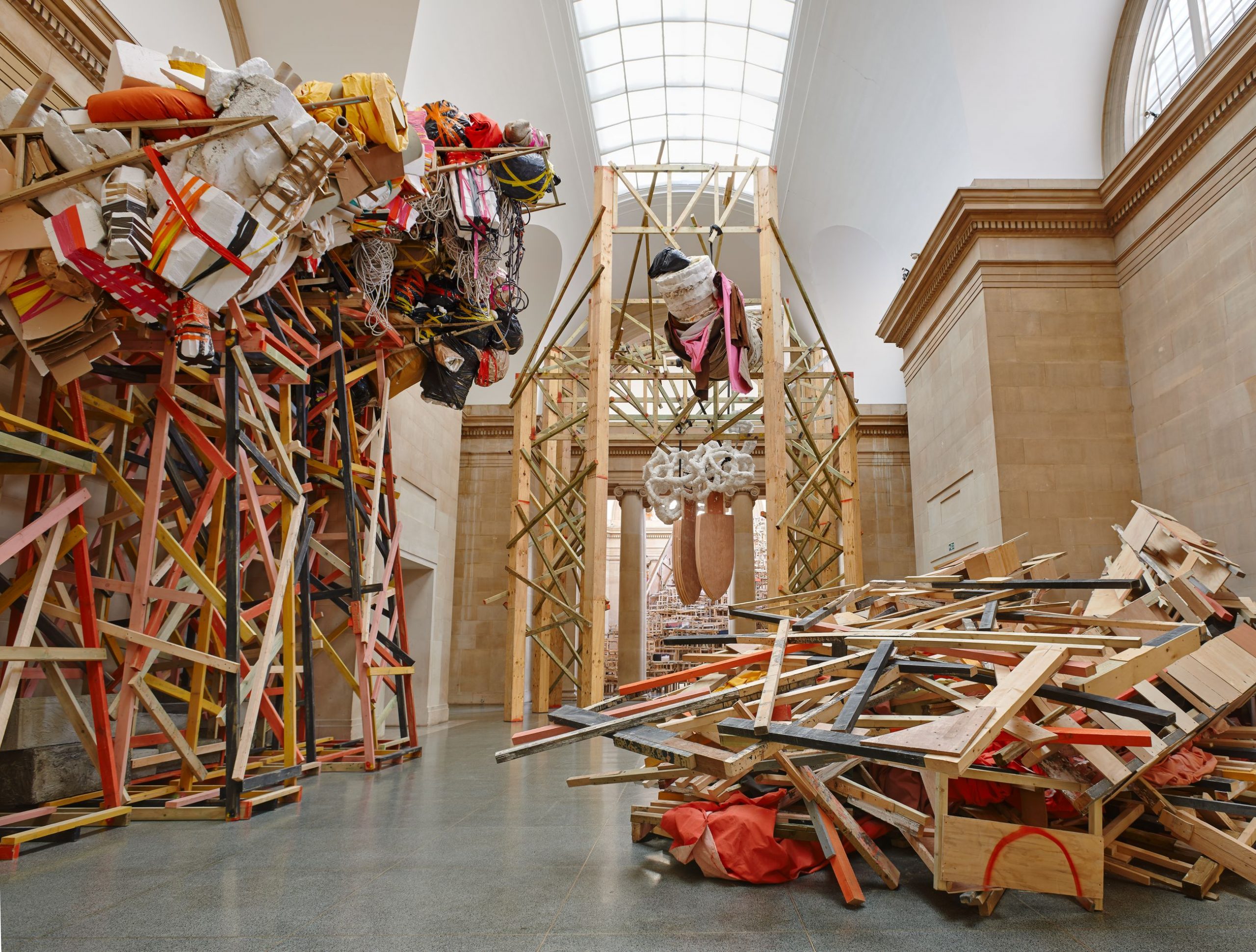 Phyllida Barlow responded to the invitation with the largest installation she had ever made. "I used the Tate collection as a trigger to analyse the uncomfortable relationship I've had with British sculpture over the years, which when I started out was the benchmark of goodness and rightness," she says. She was also inspired by the barges drifting down the river in front of the museum's porticoed entrance. "It tied in with what I wanted to do," she says, "which was to escape from the idea of sculpture being grounded." The result, Dock (2014), was a wildly ambitious work that saw the smooth stone galleries morph into a terrifically ramshackle stage set. Structures cobbled together from cardboard, timber, Styrofoam and tape were suspended or launched, not exactly floating but in a state of non-arrival.
Like most of the artists I speak to, Barlow was familiar with the Duveen Galleries. "It's an authoritarian space, it's telling you that it's important," she says. "I think it gives you an incentive to tease those qualities, to liberate them from the kind of role they are traditionally expected to play." Asked if the somewhat strait-laced setting prompted her to create something especially scrappy and off-kilter, she replies, "Definitely." But her intention wasn't to obliterate it. "It was more of an acknowledgement that the space could carry its majestic loftiness in its own right and also accommodate this invasion," she continues. "In a way, each needed the other: the structure needed the space in order to have a certain resilience, and the space could tolerate the structure because it had this tremendous amount of light and air."
At the heart of the museum, the Duveen Galleries are seen by virtually everybody who comes to Tate Britain. They not only set the tone but have the ability to transform a visitor's experience. Wallis agrees that it's the kind of space you can't fight. Instead, you have to coax the best out of it. "What I think is interesting is that this space, which was designed as a sculpture gallery, has become a space for supporting different kinds of practices," she says.
South Londoner Anthea Hamilton combined sculpture, installation and performance in her 2018 commission, The Squash. "The thing I wanted more than anything was to have one performer in the space, and that's it," she says. "All the rest was about adapting the space to give the performer a sense of autonomy." Like Barlow, she didn't want her work to touch the stone, so she covered the floor with grouted white tiles. "The architecture tries to exert its power over you, and I wanted my work to be separate from it," she adds. She dressed each performer in a dazzling costume complete with a gourd head, and placed sculptures from the Tate collection on structures made from the same tiles as deflections. If the live performer was Hamilton's lead, these mute and immovable objects were her chorus.
"If you look at the history of the commission, we've done some pretty dramatic, epic installations without having to make drastic compromises"
And what of the behind-the-scenes work that goes into such a production? "It was such an investment on everybody's part," says Hamilton of the team effort. Again, every artist asked about their Duveen Galleries work describes the huge amount of time (usually 18 months, from a curator's initial approach to the final product) and energy that goes into each commission. One man who has seen it all is legendary senior art handler Mikei Hall, who has been with Tate since 1989. "Each commission brings up its own challenges," he says, during a well-earned break from installing Phillipson's work. To this day, there hasn't been an occasion when he's thought, "I've seen and done this before."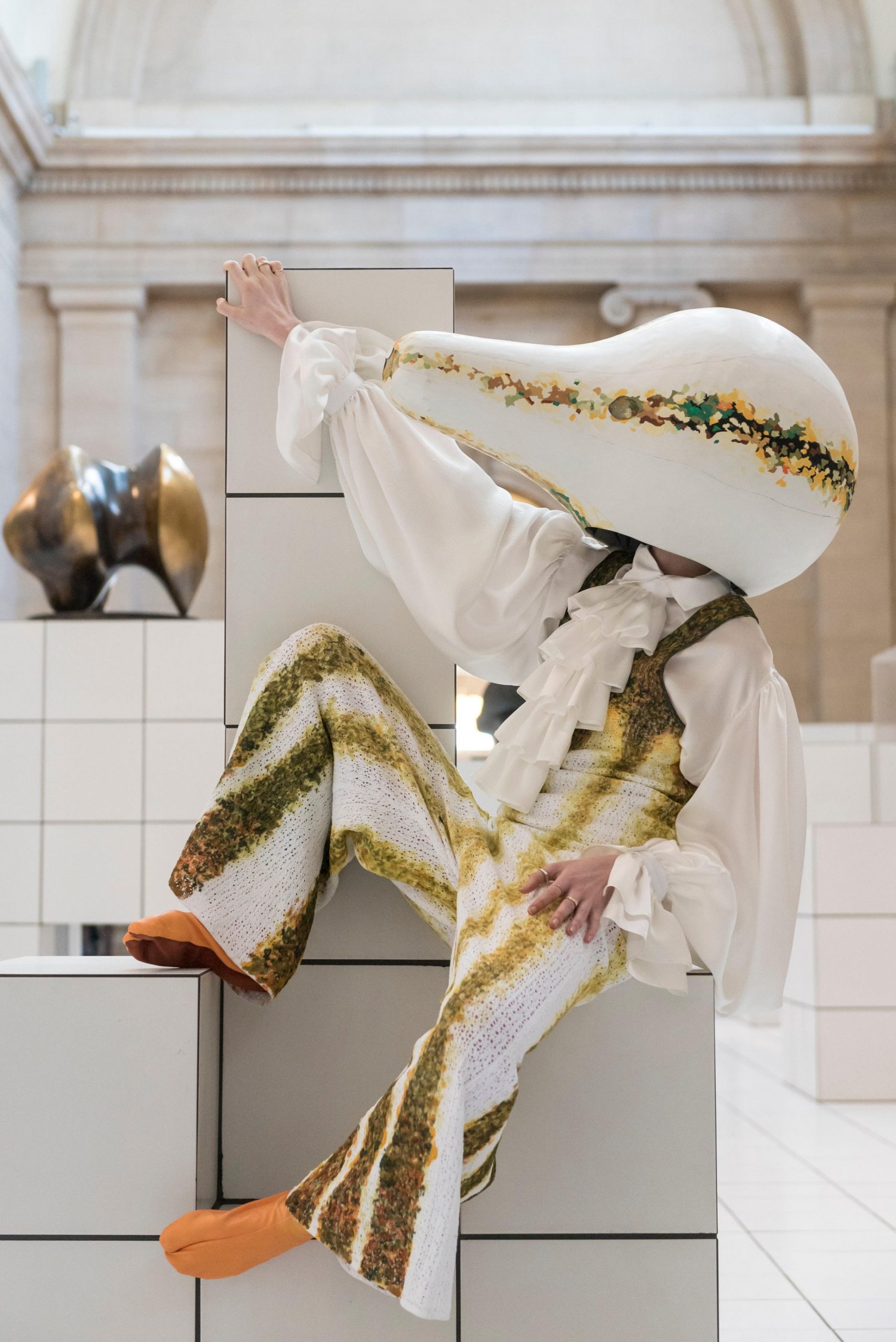 Tate Britain has around 25 art handlers, and after an artist's proposal has made it past the lead curator, Hall will assemble a team. "We'll look at the feasibility of an idea and how we can practically achieve it," he says, describing just a handful of the countless things they have to consider, from the fabric of the listed building to the size of the goods lift and what you can physically (and safely) bring in. When Fiona Banner decided to centre her 2010 commission around two fighter jets, Hall's team built a platform to crane them in. There are issues with floor loading, which were particularly precarious with Nelson's stacked pieces of engineering equipment. "If you look at the history of the commission, we've done some pretty dramatic, epic installations without having to make drastic compromises," says Hall. "Ultimately, what you try to do is mirror the artist's idea. It's always nice when they step back and say, 'Yes, you've got it.'"
"We want to provide a platform and an opportunity for artists who are at the right stage to be taking on this challenge"
Phillipson's commission has had a longer run-up than most due to the pandemic. "I've never had so much time to set up a show, which has its advantages and disadvantages, but it does mean there's more scope for responding to things in the space," says the artist. Another point of difference is that the galleries now have a clear visitor route. "It's made me think about the way you get from one space to the next and what's revealed along the way," she says.
Mid-set-up, Phillipson explains RUPTURE NO.1: Blowtorching the Bitten Peach (2021). She's thinking of each gallery as a maladapted climate, with the octagon a clearing in between. The south gallery is tinted fiery red, the octagon purple, the north gallery frosty blue. Throughout are videos of gawking animal eyes, vast painted wall cloths with roiling clouds, suspended speakers emitting the sounds of wildlife, and mutant creatures made from technological remains. "I was thinking of the whole thing as a pre-post-historic landscape," says Phillipson. "Something that's often important in my work is trying to make a place that isn't interchangeable with any other."
Phillipson's work is often described as apocalyptic, but there's something else at play here, something a little like renewal. "I wanted to activate the space and make it feel alive, so you're entering into something that has its own life and agency," she says. This is the beauty of the annual Duveen Galleries commission. In Hall's words, "You arrive at this monumental building that says authority and institution, and you walk in and find something you're not prepared for. You enter this world and think, how does this happen? How does this exist? I love to see people's reactions."