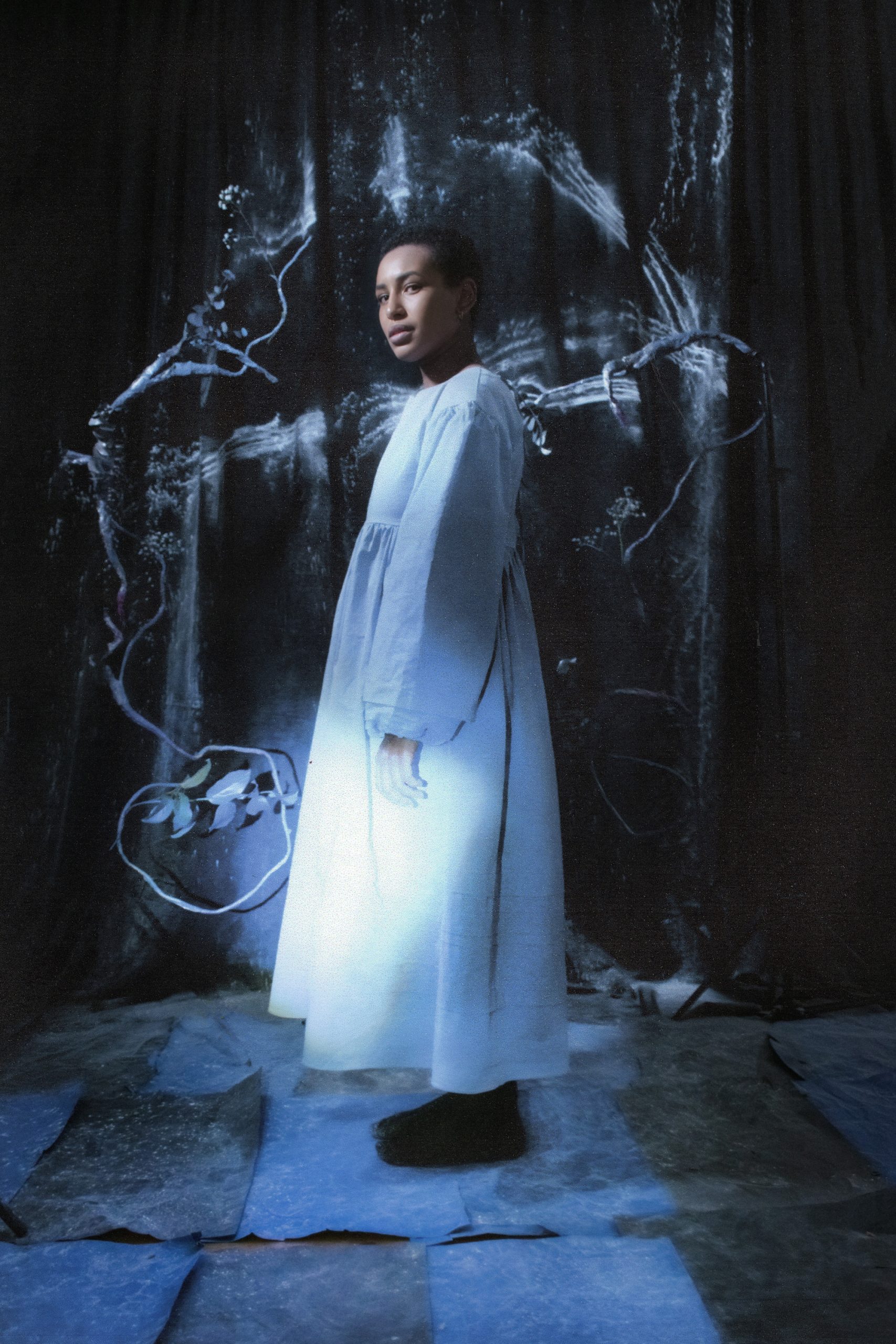 The way that life in the UK shapes and directs their work is at the core of these interviews with six of the art scene's rising stars. Featured in full in the Autumn/Winter 2021 issue of Elephant, it sees them touch a wide range of very personal topics, from reconciling divided heritages and questions of age, sexuality and religion, to musing on just what "Britishness" does (and doesn't) mean for them.
With striking portraits shot by one of the sextet, Furmaan Ahmed, it's a bold and powerful feature in an issue full of compelling writing. Look out too for interviews with US art icon Laurie Anderson, Larry Achiampong's thoughts on trauma rippling across generations, Haegue Yang's memories of working in the wild weather of Cornwall, and a double interview that sees artists John Akomfrah and Ayana V Jackson talk to each other about the places their work comes from and just where it might take them next.
Furmaan Ahmed
A multi-disciplinary artist, choreographer, set designer and image-maker, Furmaan Ahmed was born to Pakistani parents and brought up in Glasgow. After studying at Central Saint Martins in London, they returned to Scotland last year to find welcome changes to the communities they grew up in.
"I can walk down the street presenting how I want to and not feel as terrified as three years ago," Ahmed says. "There are other brown people in the community who are just as visible and queer as I am." For an artist whose work is all about "commonality", a Britain that slants towards inclusivity can only be a good thing.
Ahmed travelled to Glasgow, Chester and London to photograph their fellow artists for this feature.
Sherie Sitauze
"Britishness is very subjective," muses Sitauze. "It's more a feeling than something that can be proven or evidenced." Sitauze moved to the UK from Zimbabwe at the age of six and has since lived and worked in Luton, Birmingham and Barcelona before settling (for the moment perhaps) in south London. Fittingly, her art uses narrative and conversational videos to explore issues of belonging, place and migration.
After touching on issues of colonisation, she goes on to argue that Britishness is not something that can be pinned down or owned by one government or one section of society: "If you feel like you're British, then you're British," she states. "Whatever that means."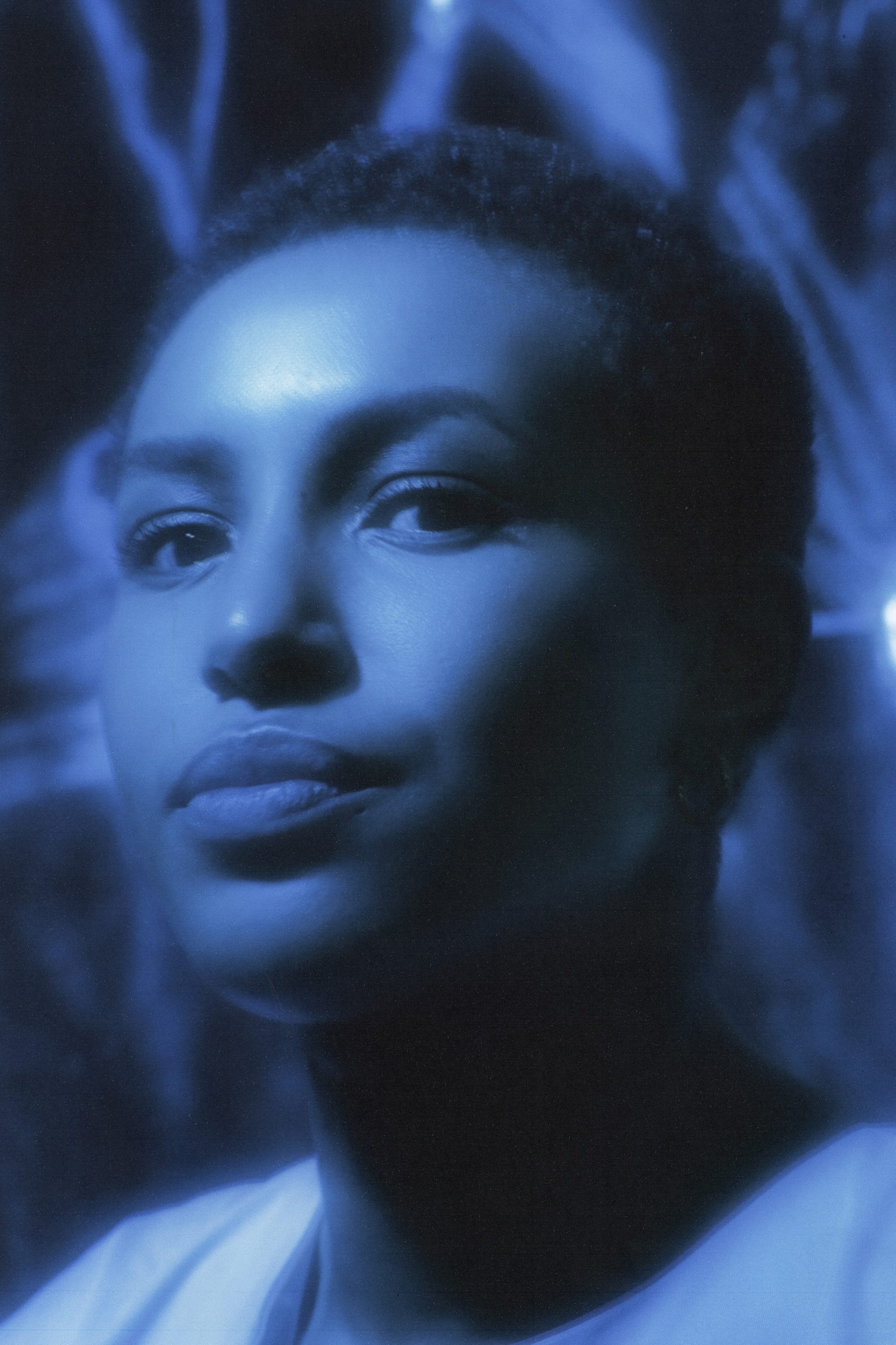 Anya Paintsil
Being Welsh is personally more significant to her than being British, believes Anya Paintsil. She combines elements of her upbringing in the Principality with her father's Ghanian heritage to create tactile textile works that communicate elements of her life, drawing inspiration from the African women who braided her hair as a child and the traditional rug-hooking techniques she learned from her Welsh grandmother.
A Welsh speaker herself, she rebels against the prevailing perception that being Welsh is an exclusively white identity, arguing that artists like her provide much needed representation. "It's important for me to take up space as a Welsh person of colour largely because my 'Welshness' has always been questioned," she says.
Khatun
"I am constantly having to think about my 'Britishness', but I've had to think about my Bengali-ness an awful lot as well," reflects Khatun, who uses video and photography in her art to navigate her relationships, her family and her place in the world.
Talking about growing up in a Bangladeshi family in Leicester, Khatun feels that her upbringing had a profound impact on her work. She talks with real passion about her love for her hometown and the community there, as well as about her love of being British and all it entails. "My city, my peoples, my food, my speech," she says. "It's all so important to me, and it's all interlinked."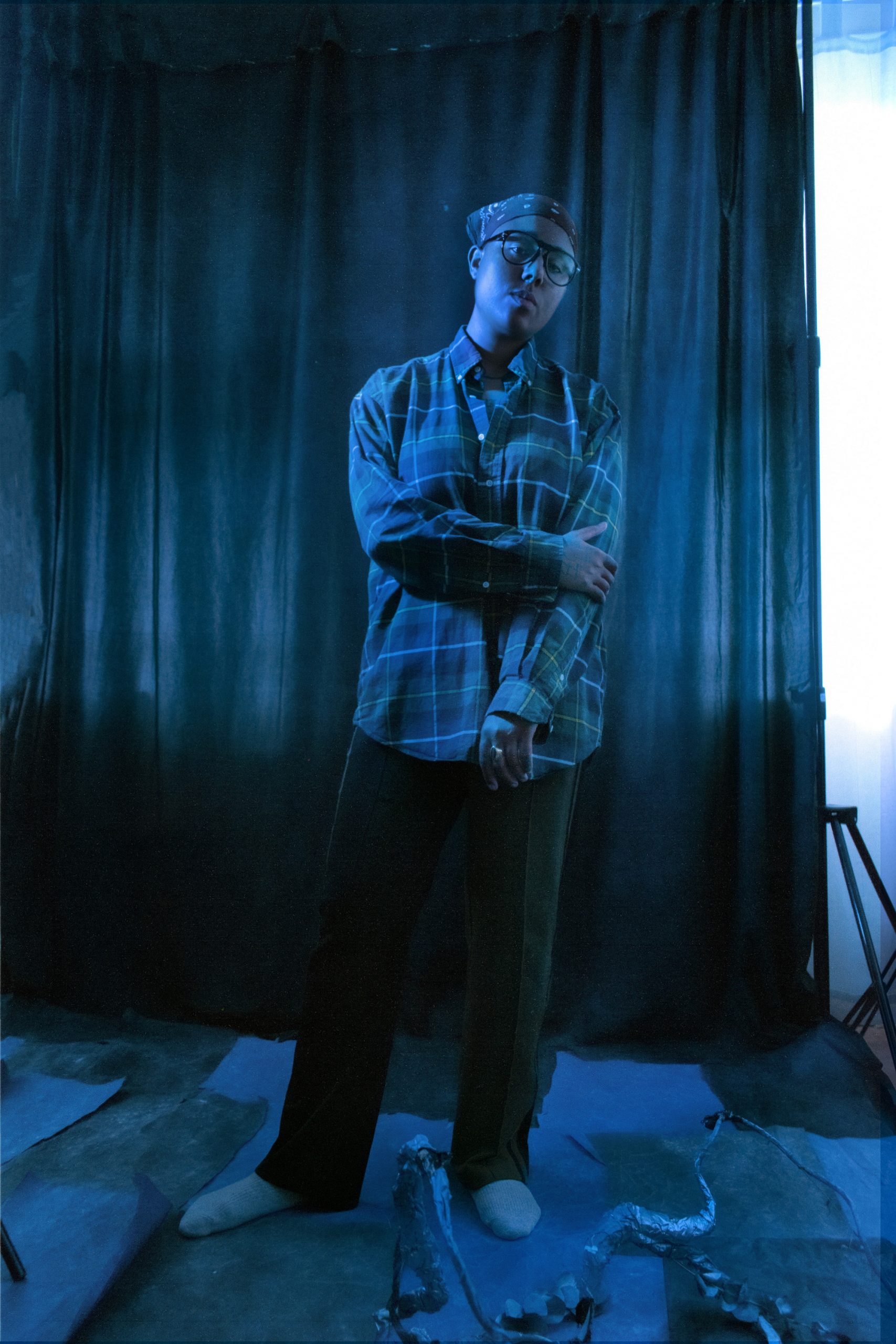 Tanoa Sasraku
With a practice that shifts between filmmaking, drawing and flag-making, Tanoa Sasraku describes using her work as "a form of escapism, to try and tap into the things that I do find healing about being in this country".
Growing up in Plymouth, a rural and very white part of the UK, gave the bi-racial, gay artist a difficult relationship to the idea of patriotism. "There were certain times when I would feel it very strongly," she remembers. "As someone who is marginalised, I have struggles with this love of Britain, which I do have."
Hussein Al-Chokhdar
"Moving to the UK has totally changed me," admits Arab artist Hussein Al-Chokhdar. "I'm very confident and lucky to call Glasgow home now." He talks candidly about how it has been easier to explore self-identity in the UK rather than in Egypt, as he uses installation, sculpture, visuals and audio to create immersive and intensely personal performance pieces.
"My journey here has meant that I found a voice, one that I genuinely struggled to find for years," he says. "Not only did it help me to find myself, and to find my true identity, it also developed my relationship with people back home."
All images © Furmaan Ahmed
Available to pre-order at Elephant Kiosk
BUY NOW