Under a freeway in San Francisco sits a man taking photos of the found objects in his studio. Widely known for his graphic design work specializing in books, posters and typographic illustration, Martin Venezky has increasingly become interested in the possibilities presented by the world of photography and is currently working on exploring the constructivism of designed photography.
There is a contemporary Americana feel to much of Venezky's work; his use of collage, found objects and cut & paste style (not to mention his lightness of touch and sense of humour) has won him many friends and clients including Facebook, Adobe, the Sundance Film Festival, San Francisco Museum of Modern Art and the de Young Museum.
Process, craft and detail seep through every rivulet of Venezky's output. As an artist, he works deep into the construction of form in photography. He also creates award-winning book designs and is currently professor of the Graduate Program in Design at California College of the Arts and distinguished professor of design at Joyce C. Hall, Kansas City.
What's been going on since the last time we met?
I've got a lot of projects going on. All of the photo stuff, it's really exploded, now I'm working larger scale, I've been on a sabbatical for a year and I wanted to push photography with physical constructions.
Does your environment affect your work? You are very near car workshops and the freeway is just across the street.
It's very hands-on around here. In fact, just downstairs there was an auto glass shop, they've just moved out but you'd hear them banging away and I actually really liked that, I like the sound of traffic. I love the sound of the freeway. At the end of the day it all backs up on the street and that feels good. I don't want to be in a rarefied area that is all pristine. Everyone who's in the area is here to do a job and I like that feeling about it. I also like having this funny little world hidden away in the midst of all of that going on.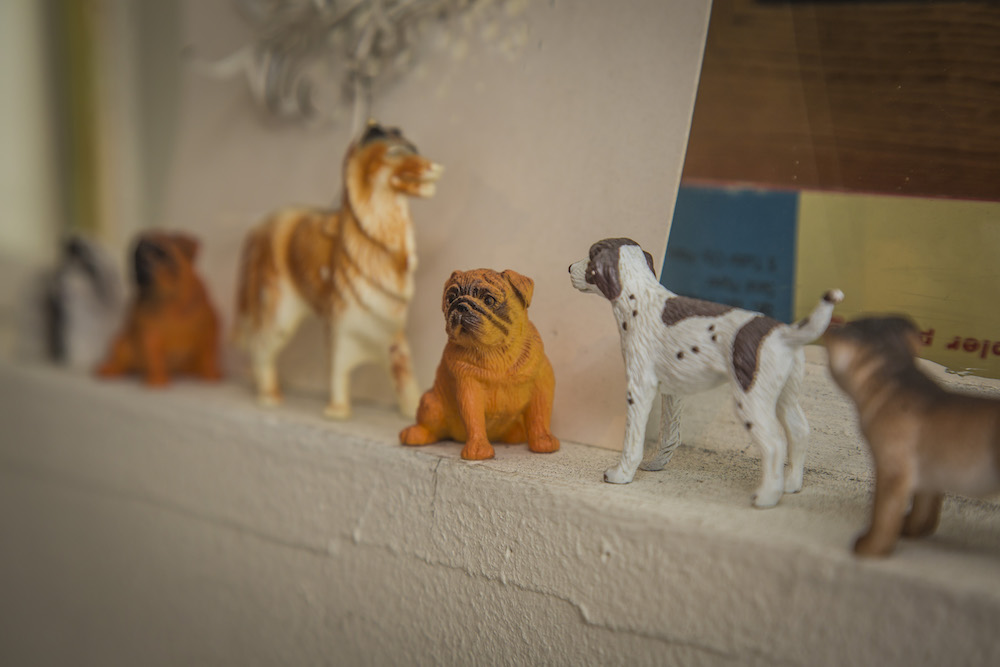 What's the correlation between how the studio looks and the way that you work?
The studio itself, the way that the walls all exist, that was just the way I decorated. I never intended for the work in it to be out in the world, but a friend of mine came by who was curating a show and saw it and challenged me to create one out in the world. The show was at SOMA Arts, he was curating a show of designers who work outside of traditional design, and he just thought that would be interesting. That was the first time I ever put work like this into the public domain. More recently I've taken up an entire window display on Grove Street, off Market Street and opposite the Civic Center. It's going to be there for about a year or so. People pass by it expecting not to see anything so you can watch them do a double take as they pass by walls of photographs. That's the realm I'm in now, but I still do book design as well.
Which book projects are you doing at the moment?
The last big one was a catalogue for a show at the de Young Museum here in the city called Summer of Love, a big project.
"The tricky thing is to try and move into photography without being a designer who also does photography. I don't want to be known that way."
The hand rendered artwork of the late 1960s period in this area, is that something that you identify with in your work? Do you feel like you're following on that lineage by doing collage by hand?
No. At least I've never put that together. It's more of a lineage of other kinds of photo processes and a combination of that and the design stuff I do. The tricky thing is to try and move into photography without being a designer who also does photography. I don't want to be known that way. I'm trying to work on the photography artwork in a pure state, not using design as an "Oh, by the way, I also design these books and things". So, it's a slow, harder process but that's really valuable. Also, I teach, so I can talk to the students about trying to make that transition from one field to another.
Tell me about your process when working with photography, is there a link in the process to design?
I'm looking at photography as a form of building and construction, as an additive or accumulative process. Almost everything I use are all broken down appliances and so forth, I also work with a friend, he makes these very simple forms and we put them around on a print and photograph them as a combination of 2D and 3D and see what happens to the camera. He sends me whole boxes of simple shapes to work with and I place them. My photographs are not single images; they develop into these larger constructions made up of smaller components. I'm calling this series The New Machinery. It's the idea of a machine being made up of all these smaller bits and pieces that come together, yet it's somewhat confounding about what it does. It looks like some kind of mechanism but we can't tell what it does. It doesn't care whether we can tell or not.
In this case, it's making as a form of thinking. I don't have a particular idea when I start but I start to see what ideas reveal themselves as I put them together. I never know where things are going to go, I just start finding commonalities and putting things together. I may take most of it down, it's just a way of looking at relationships and what starts to develop. This is a linking of processes into finished pieces. All the processes lived on their own before that and I just found a way to tie them to each other to create things that excited me, and they started to reveal what they wanted to be about. I had no overarching theme that I was thinking about.
How do you describe your work to curators?
It's funny because when I went to do the window of the gallery on Grove St. I thought that the curator was going to want it to be thematic and have a message. So, when I visited her I had all these strategies at the ready in order to talk about the work; the passage of time or the fact that the gallery is moving from one building to another… And she just said "I just like it when you start putting things together so don't overthink it at all, just let it develop". I was so glad, that's how I normally work.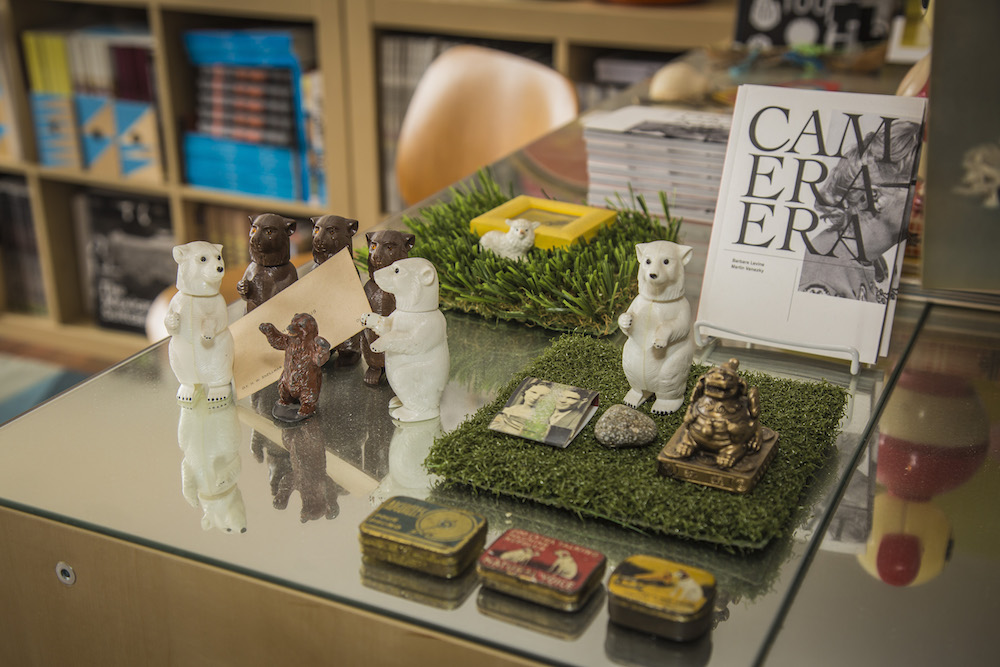 SaveSave