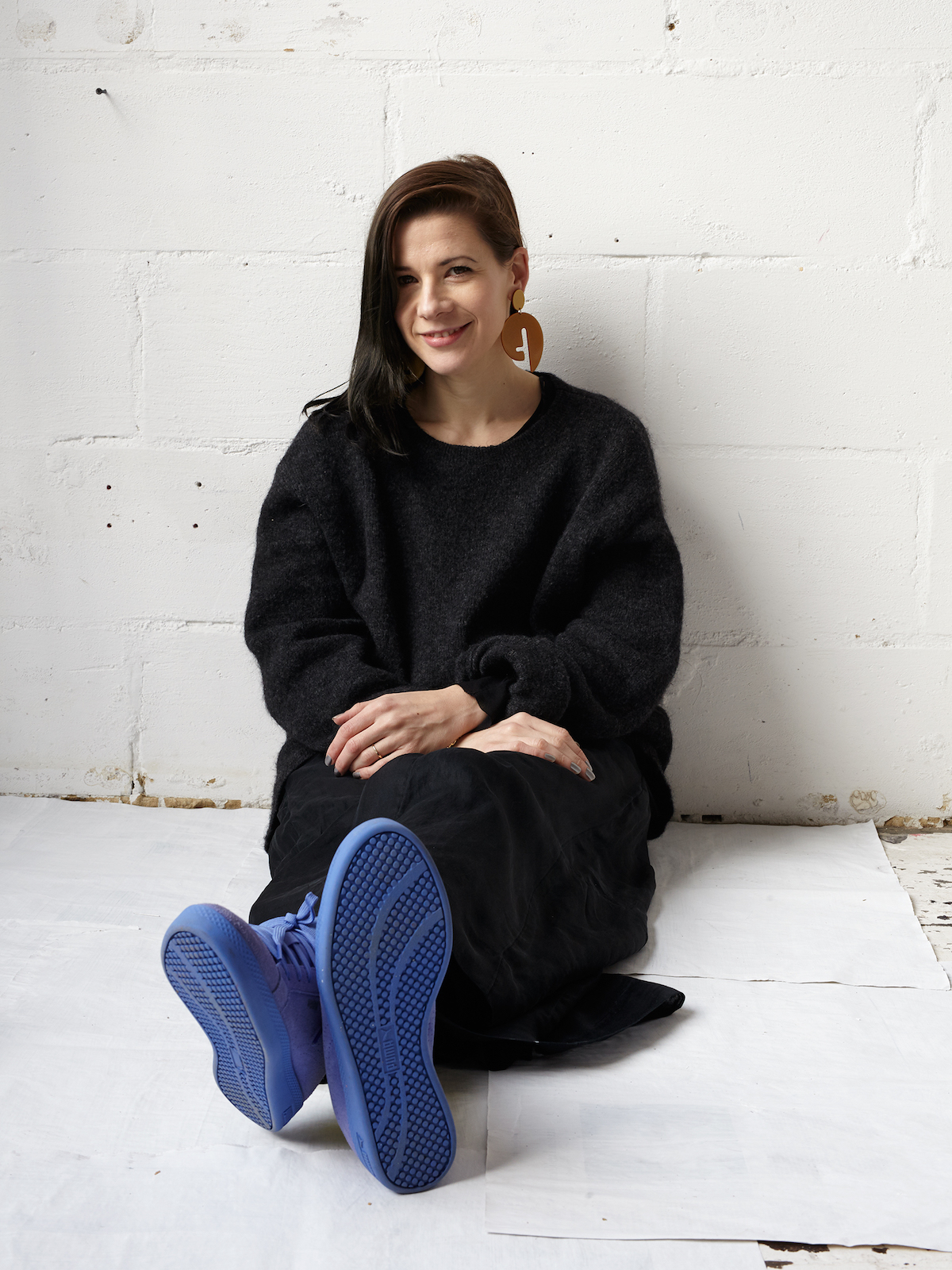 Your work is hard to define as it encompasses so many different areas. How would you describe it to a curator?
I make sculptures that I write text for, and then I perform those texts. A bit like a one-woman show, or a travelling cabaret.
When did you first start making this kind of work?
I studied photography for my BA and did a residency in an institution where people were able to come in and watch me work––very weird. I was working digitally and I thought it was boring for people; there was nothing to see. And so I scavenged the attic of my granny (I was living with her at the time) and built small installations. I didn't think of them as proper sculptures, so I started writing texts more or less to justify them. I knew that this process was ridiculous but, as soon as I started writing, I realized I enjoyed the back and forth between me and objects.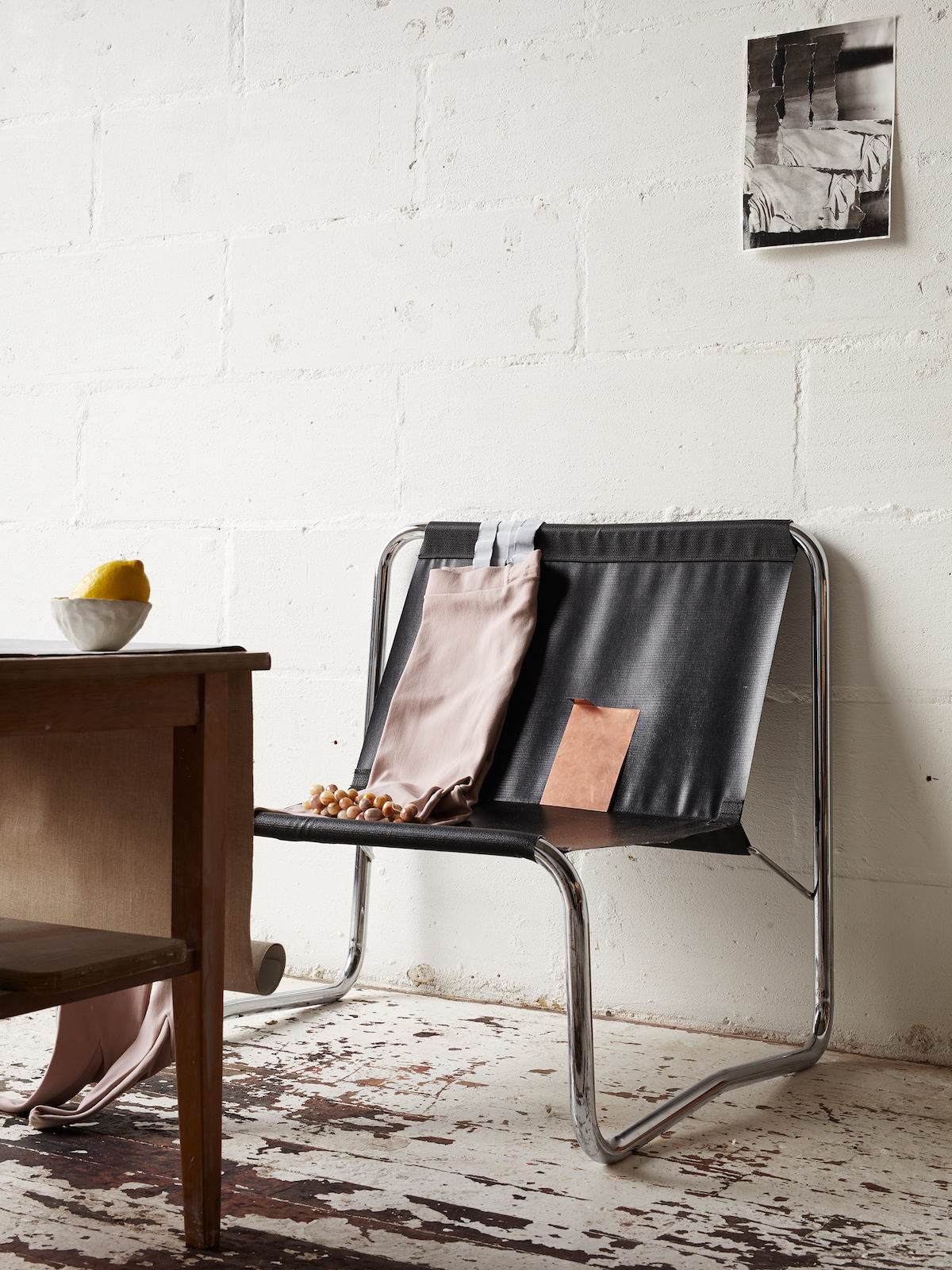 How do you find and select the objects for your sculptures?
I collect objects that I see potential in. I glean building sites, charity shops, restaurants, eBay, theatre storage. I have a rather extensive archive that tries to host all these objects, as well as stuff I've made over the years—pottery, drawings and photographs. When I assemble the sculptures, I work on them all simultaneously. I sometimes make parts of each but never the whole thing.
"I have no plan until about three weeks before an exhibition, when I finally go to the studio. It actually feels more like live improvisation than slowly working on a show."
People often focus on the performative side of your work. How do you feel about that?
I want people to take the sculptures seriously. If it weren't for the sculptures the performance wouldn't be there, as I don't write without having props to write for. My reading connects all these interlinking stories. I can look at an object and see an abundance of things: the material, use, colour, history, rhymes, metaphors. I can't use all of that in my texts. I want people to look at the sculptures and be enticed to go through a similar process to me.
What is your process like? Do you have any rituals?
I work at home a lot of the time and I often don't even really get dressed. So, when I write, I dress up and make myself look professional. I go to a café, a public space, where I can see myself from the outside as an individual doing something. Then I'm already in a role and that make it easier to start writing as someone else. That's probably the only ritual I have. I'm not really in the studio much until I'm working on a show. I just collect things and stay very unfocused, with a broad vision and no plan. And then about three weeks before the exhibition, I go to the studio. It actually feels more like live improvisation than slowly working on a show. It feels more like end rehearsals for a play.
You recently had a packed-out solo show at Blain Southern titled Come Fresh Hell or Fresh High Water. Could you tell me a bit about the title of the show?
I really liked the idea of a "fresh hell" as it suggests that there's yet another hell: "Oh here's a lovely fresh hell, not a smelly old hell!" It resonates with our experiences today, looking at the newspaper and thinking, "Oh my god, an even fresher hell."  The title also plays with the phrase "come hell or high water", which speaks defiantly. It's hopeful and resolute.
"Humour, and especially cringe, is a great way to get the audience physically invested. It's like being on a rollercoaster."
You transformed the gallery's basement space for the show, lining the walls and floors with white-painted newspaper. Why did you choose to do so?
It's like a layer of snow, pristine but at the same time ephemeral. It gets smudged as soon as it's walked over. It's also such a stupid thing to paint newspaper white, and we've been doing it for weeks now. It's really laborious and really expensive. It was oddly amazing to see all the news, which is basically just Trump, stocks and shares, "political correctness gone mad", again and again. Painting over it is amazing––the voice of the establishment is being muted with all this white paint.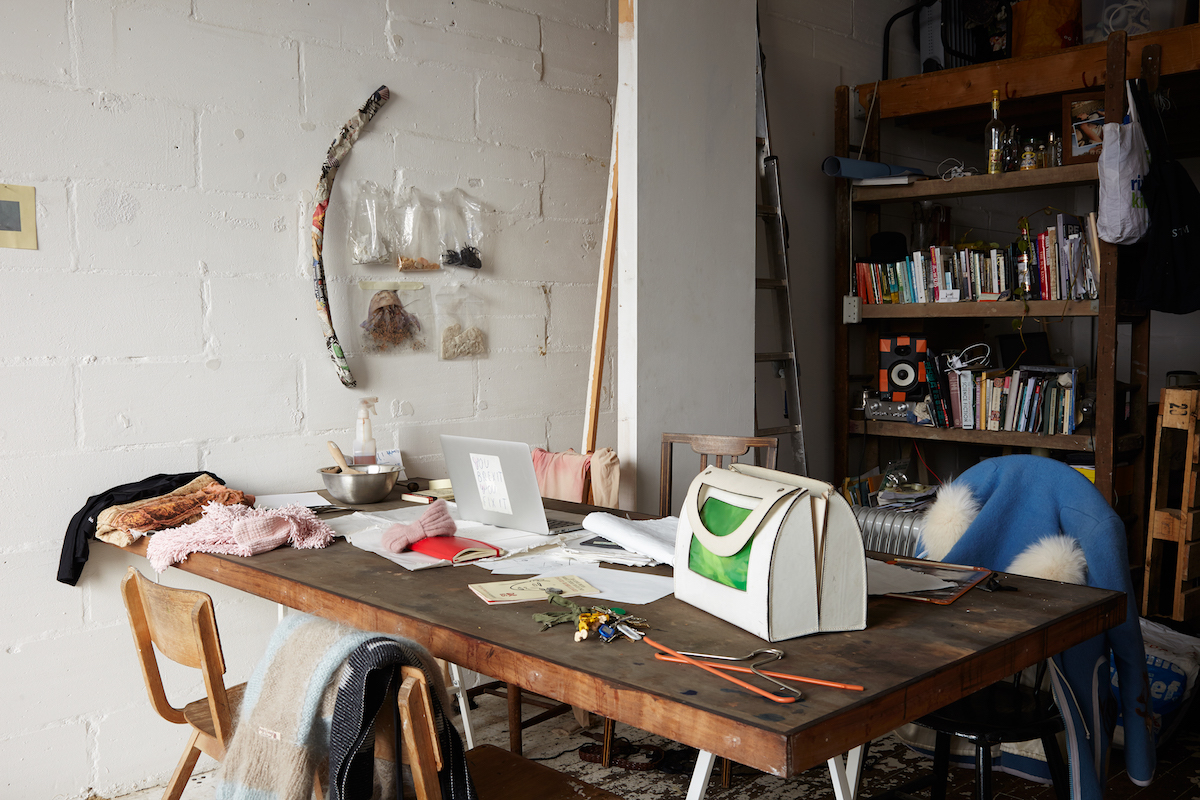 Your work is also very funny. Why do you deploy humour?
Several reasons. One is the classic word game, the slip of the tongue. I'm reading The Psychopathology of Everyday Life where Freud talks about how slips of the tongue reveal what the subconscious is desperately trying to suppress, as language picks it out. A lot of jokes are based on that concept. Jokes are also a good hinge to move from one subject to a completely different one. Word games introduce opposing realities, and you realise that both things can coexist at the same time. I also think humour, and especially cringe, is a great way to get the audience physically invested. It's like being on a rollercoaster: it's uncomfortable but you do it anyway. Laughter is also bonding. It's about the joy of it––I love to laugh and I want everyone to laugh. The thing that happens when your body makes that noise is fantastical, even animalistic.
Did you always want to be an artist?
No! First, I wanted to be a makeup artist for the theatre. Then I wanted to be a costume designer, then a stage set designer. I also studied linguistics, and then I trained to be a primary school teacher. It was actually an epiphany. When I went to Goldsmiths for my MFA, I realised I could do anything. Before, I thought I was never going to be anything and would never be happy with what I do. Now, I can build objects; I can compose visual things; I can write and I can perform. It's brilliant. I'm very lucky.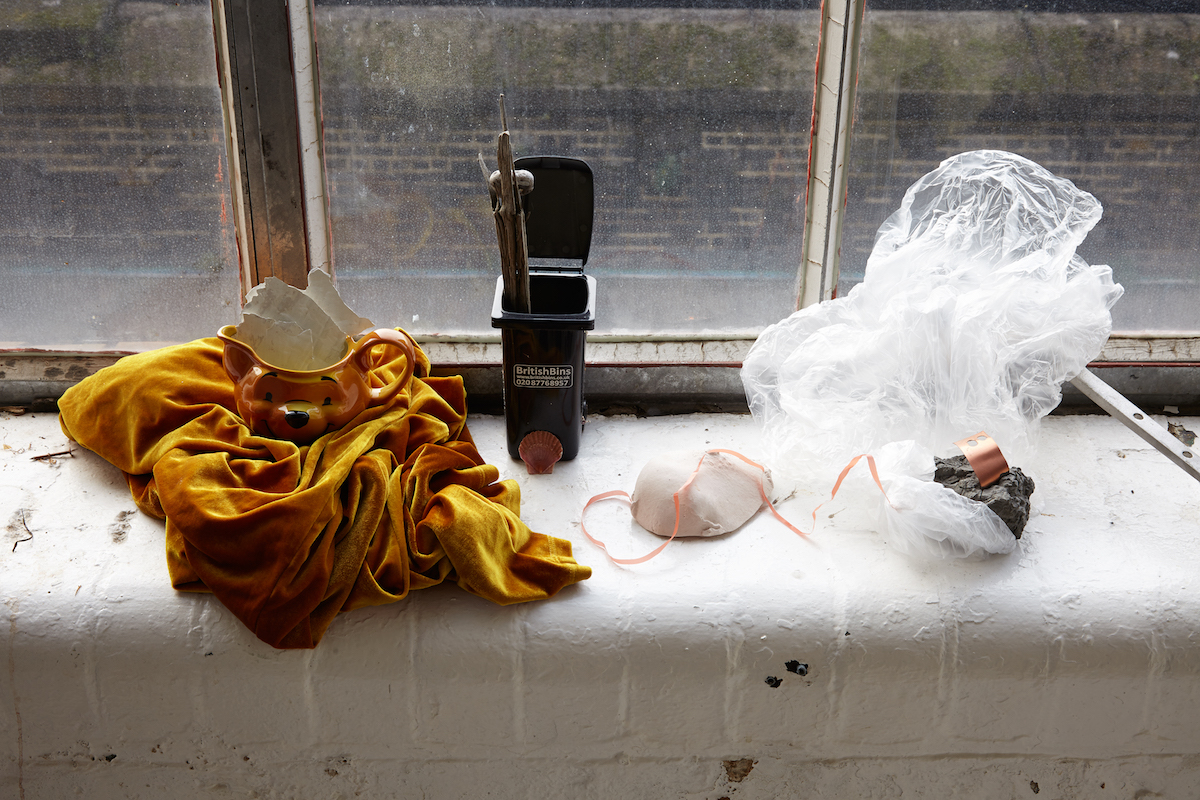 Photography © Tim Smyth
Sophie Jung: Come Fresh Hell or Fresh High Water
29 November 2017 until 13 January 2018 at Blain|Southern, London
VISIT WEBSITE