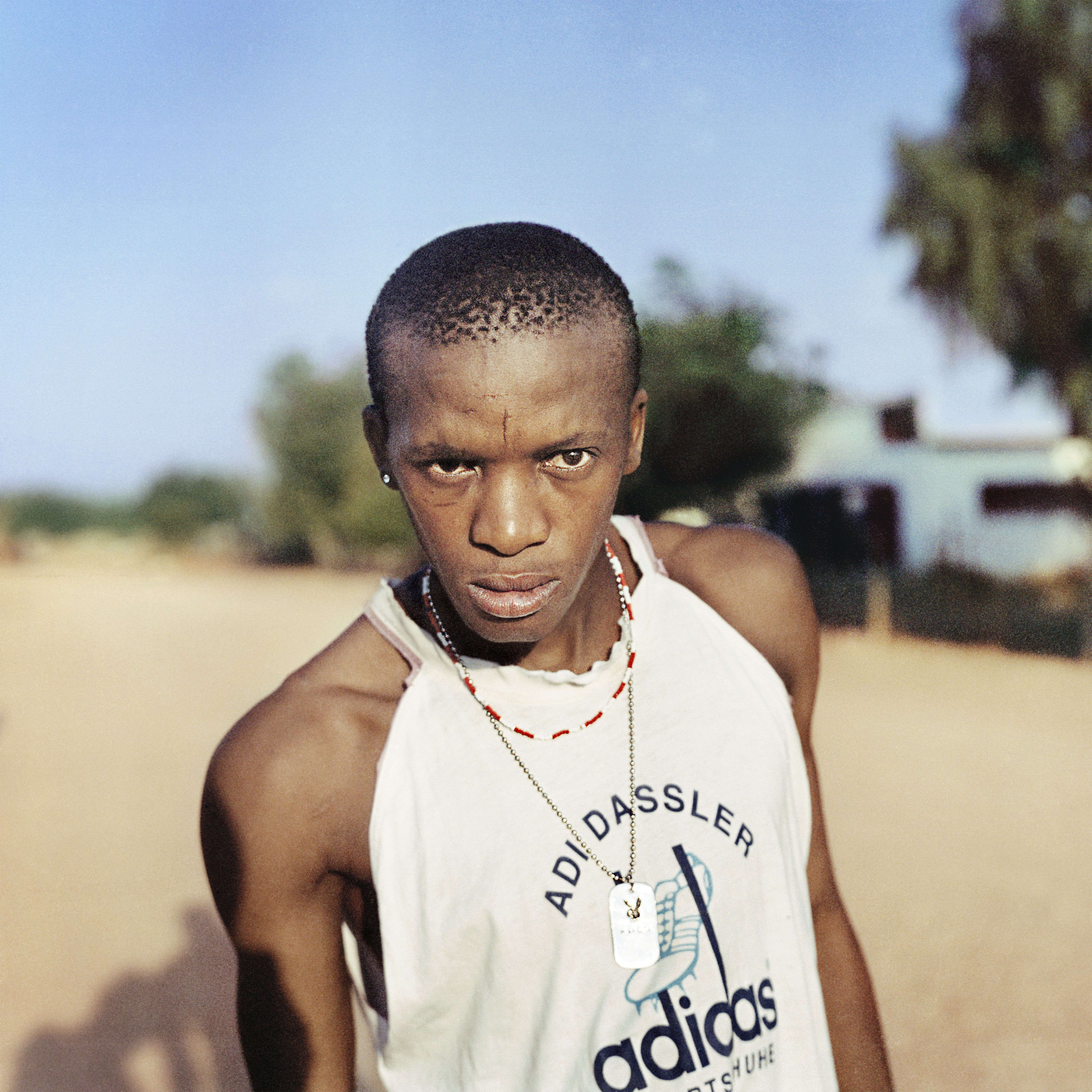 They're known as Mandela's children—the "born-free" generation who, twenty-five years ago, were the first to begin life in South Africa after apartheid. Those who grew up in the first years of the "rainbow nation"—Tutu's description of South Africa after the first democratic election took place in 1994—may be free but their struggle for equality has continued in the aftermath of apartheid, in which racism and inequality have endured. Many black South Africans were disillusioned in the post-apartheid years, with many continuing to live in poverty and experience racism and violence.
This, however, was not the image of South Africa that Thabiso Sekgala wanted to present to the world. The late photographer was born in 1981, in Johannesburg, but was raised by his grandmother on a rural bantustan, KwaNdebele—a self-ruling settlement originally established by the apartheid government as a homeland for black South Africans who had been forced out of urban areas. The young people of these "homelands" of KwaNdebele and Bophuthatswana would later become the subjects of the artist's first series of work, exhibited at the Market Photo Workshop where he was a student, in 2011.
It remains Sekgala's defining work, a deeply personal, brooding tension that moves between people and their surroundings, landscapes and portraits, underlining the geographical separation and displacement of people to its psychological effect on individuals. Fences, roadsides and derelict buildings are recurrent motifs alongside makeshift shelters like umbrellas and lampshades that often appear in the frame—searching, perhaps, for a sense of belonging and protection in a torn landscape, establishing a sense of hope for a future not yet built. Steering away from sensationalism and spectacle was central in Sekgala's practice, at a time when negative images of the African continent had proliferated abroad.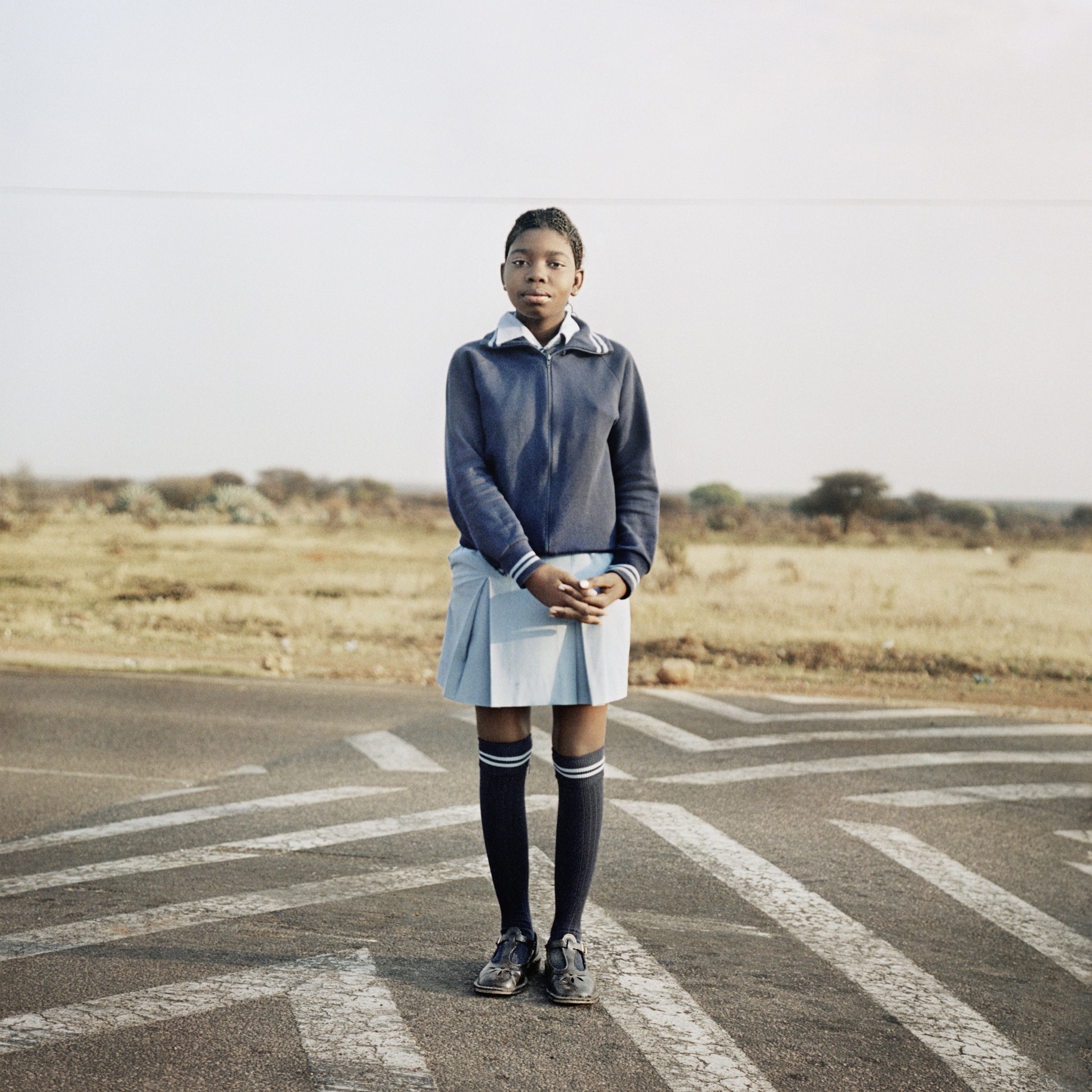 "Images capture our history, who we are, our presence and absence"
This interest in dualities, geopolitics and the nuances of identity continued when Sekgala travelled to Berlin for a residency in 2013, where he photographed white German women in Turkish teahouses, spaces usually only occupied by men. A later series Domestic revisited the theme of interior spaces, while his final series, Second Transition (2014), addresses South Africa's vast economic inequality through portraits of the platinum-producing mining town of Rustenburg. The massacre of Marikana, in which thirty-four protesting miners were shot and killed, took place in 2012, close to where Sekgala took pictures. We do not see the blood, violence or poor conditions of the miners who work there; Sekgala's reflections were always more quietly observant.
Sekgala's Homelands series won international acclaim and attention—a nomination for the Paul Huf Award, and inclusion in Okwui Enwezor's Rise & Fall of Apartheid, a touring group exhibition that travelled to New York, Paris and Munich. In 2014, his work was presented in a solo exhibition at Goodman Gallery, which continues to represent the artist. He was a promising star on the rise, but in October that year, he took his own life.
A year before his suicide, Sekgala stated that "images capture our history, who we are, our presence and absence." His too-brief life and work are symbolic of this tension between what's there and what's not, the deep-rooted and invisible often overlooked complexities of the human psyche. His death leaves an ineradicable sadness over the work he made in a career cut short—however palpable his search for a positive perspective may be.
Thabiso Sekgala, Here Is Elsewhere
From 28 August to 6 October at Heni Project Space, Hayward Gallery
VISIT WEBSITE