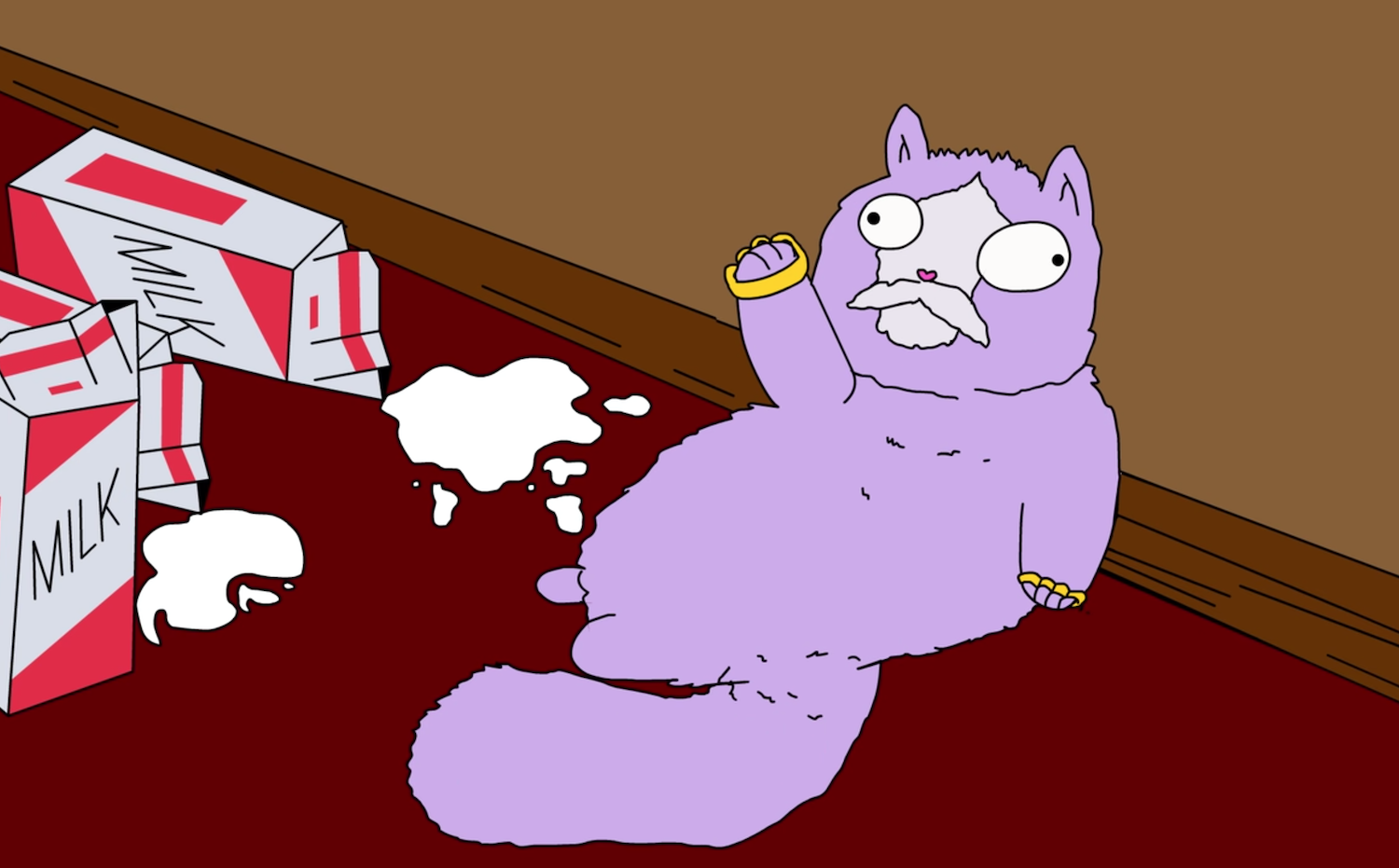 When lockdown started, it took a certain level of adjusting. For me, it required finding a "new normal", as well as a desire to never hear the phrase "new normal" ever again (no luck yet). While I often found myself unhelpfully lacking motivation and a zest for the everyday when we were deep in lockdown, animators around the world found the light within the darkness and uncovered a new source of inspiration.
From tales of confinement to PSAs about hand washing, these animated shorts highlight the creativity that can be found even in the strangest, most difficult of circumstances. While lockdown is easing in many places around the world, these animations serve as a reminder that coronavirus is still very present, but also highlight how far we've come.
Studio Desk: Flatten the Curve
When the outbreak of Covid-19 began to see countries go into lockdown, Studio Desk sent out a call to animators all over the world for a chance to collaborate. Studio Desk is a 2D animation studio made up of Kathrin Steinbacher and Emily Downe, and the pair asked for contributions that depicted something positive they had experienced, seen or thought in the midst of these strange times.
The duo had over 90 animators get in touch, and the results showcase a whole host of fresh talent. The above is the first out of a series of three, and serves as a reminder of some of the joys that can be found in staying at home. To keep things fresh, the second film focuses on the rollercoaster of emotions and the odd rituals our lockdown selves adopted during this time. While the third compilation is yet to come out, it will no doubt showcase the plethora of animation talent working today.
Leah Shore: Don't Touch Your Face!
Similar to Studio Favo's direct call to action, New York animator Leah Shore has adopted a similar approach in her one-minute animation that is an ode to not touching your face. In the amusing short an exhausted purple cat resorts to fairly violent measures to keep the general public from touching their faces. From gouging out their smiles on the subway with a claw to whacking away hands with its tail, this kitty is serious about hygiene. 
A catchy song of the same title has been created by Gina Volpe and it plays throughout the animation. It's repetitive with a punk rock sound that feels almost nostalgic, and with the lyrics "You no touchie" it's hard not to be charmed and alarmed at this bizarre Covid-19-inspired offering. The short also acts as the perfect introduction to Shore's work, which is equally surreal.
Favo Studio: Quaranteen
Portugal-based studio Favo's three and half minute short taps into the anxieties of puberty and relationships, and how these feelings and choices become amplified during a global pandemic.
In a palette of red and black, with airbrushed edges, the animation style is simple but effectively captures the uneasiness and fear the pandemic has created in maintaining relationships and being safe. There is humour peppered throughout, especially with the personification of a big spiky germ. But ultimately, the animation demonstrates that despite the temptation, sometimes it is better to stay at home if you can, otherwise you may be engulfed by a giant, talking microbe on the street.
Chop Haus: Dirty Hands: A PSA
When it was released a few months ago, Dirty Hands aimed to remind viewers of the importance of keeping your hands clean, but to keep things lighthearted, they opted for a cheeky spin. The animation, created by Toronto-based studio Chop Haus, sees an array of different hands in various innuendo-laden positions.
The 30-second video adopts the tone of a public service announcement and ends matter-of-factly with the line "Your hands are dirtier than you think" followed by some hand-washing advice. The tone is light, silly but effective.
Sara Koppel: Embraces & the Touch of the Skin
Sara Koppel created Embraces & the Touch of the Skin before Covid-19 took hold and had been taking it on the festival circuit. But when she uploaded the film in full a few months ago, the timing felt perfect in mimicking that sense of longing and separation from loved ones that Corona has created.
The short is an animated poem that Koppel wrote herself and highlights the importance of connections both emotional and physical, in which numerous figures can be seen embracing. Koppel has hand-drawn each frame on paper, giving the animation a delicate, almost tactile aesthetic, which only emphasises this sensation of skin-on-skin connection. 
Adeena Grubb and Andy Biddle: Alex and Mr Fluffkins
Alex and Mr Fluffkins plays into feelings of wariness around lockdown ending and the uncertainty of "normal" life resuming. Created by Adeena Grubb and Andy Biddle, the title characters are depicted enjoying a fairly relaxed lockdown life. But as they're watching television, it's announced that lockdown is over. Rather than run outside like the crowds of people that can be heard in the street, Alex simply closes the window and the pair return to their nightly routine of channel hopping.
Created entirely in stop motion, the level of detail in this one-minute short is impressive. The real star though is Mr Fluffkins, whose expressions are subtly executed and remarkably well-timed. Using humour, Grubb and Biddle find an accessible way to tap into feelings of anxiety, concern and worry.