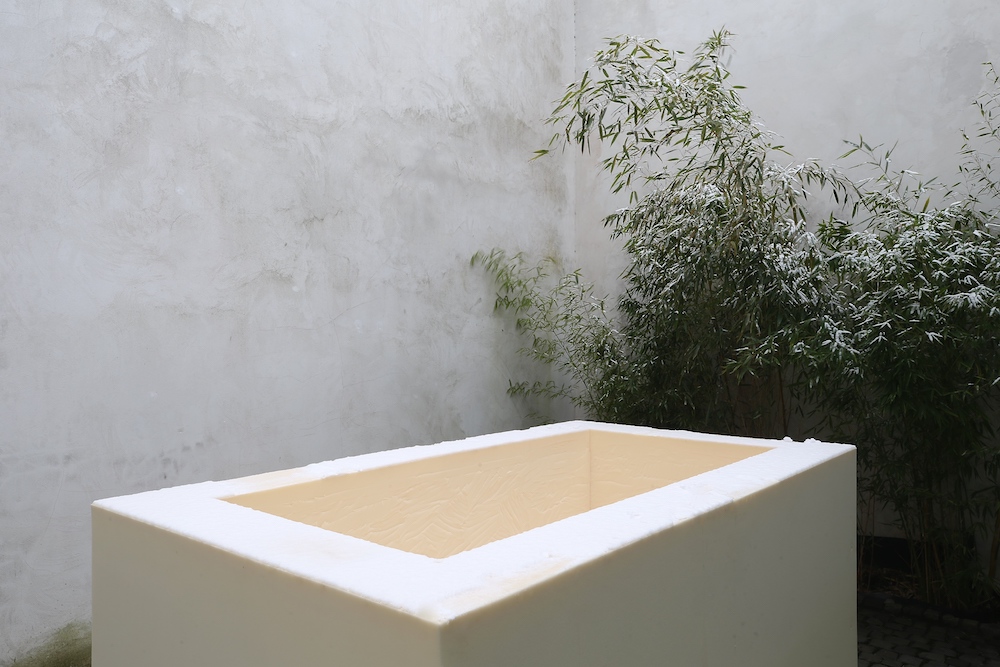 There's no such thing as neutral—even functional buildings have style, as the old coal warehouse that Fondation CAB in Brussels is situated within demonstrates. Built in the thirties, the wrought iron frame that holds up its high glass roof is embellished with art deco flourishes. For Matthieu Poirier, a curator and academic who specializes in minimalism, these stylistic flourishes were a mild but negotiable distraction from the austere physical qualities of the art he's brought together for the latest exhibition in the space: The Brutal Play.
Poirier has pulled off an impressive feat, managing to bring together some big twentieth-century names for the relatively small show—which is on until the 26 May—with Donald Judd, Robert Morris and Alexander Rodchenko among them. The Rodchenko sculptures, little interlocking wooden structures that look like they could be old children's toys or puzzles, are some of the most beguiling pieces in this show, which aims to explore the sculptural roots and consequences of brutalism, and emphasize the material roots of this architectural style as a "counterpoint to the digital era where everything becomes an image; we are surrounded by screens".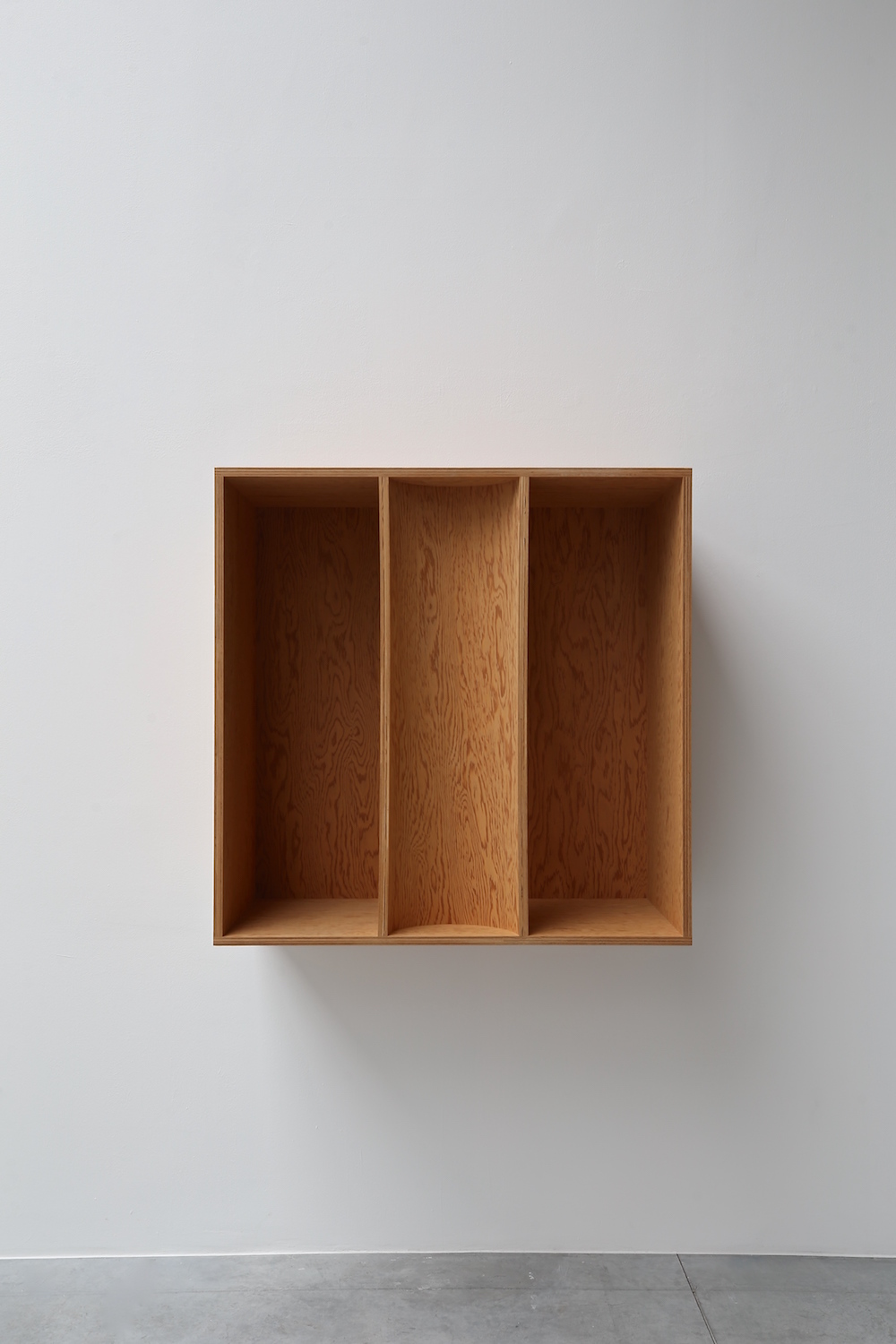 For Poirier, Rodchenko's focus on cheap standardized parts in these pieces, and his move away from a focus on the individual crafted art object (the sculptures in the gallery are "replicas", built to Rodchenko's designs many decades later) presaged the tendency in brutalist architecture to openly display the materials used in construction, and to use cheaper materials associated with industrial architecture, like concrete. In fact, Poirier sees brutalism as "basically an echo of the huge history of minimal sculpture."
"Bodies, and the different reactions they receive from the world, are of course inescapably political"
The Brutal Play is at its most interesting when exploring these architectural ideas in a more speculative or dreamlike manner—Robert Morris's wooden arch is not only open about the materials of its construction but seemingly exudes the forces acting upon it, held together by a slightly unnerving tension and looking like its liable to topple at the slightest push (in fact, Poirier gives it a gentle shove to show how stable and solid it really is, making me slightly nervous). Likewise, a more recent work by Ramon Feller involves a slow electric motor gently pulling a concrete structure to pieces over the course of one hundred hours—it has just been turned on when I arrive, moving barely a few millimetres, but the force, helped by the whine of the electric motor, is palpable.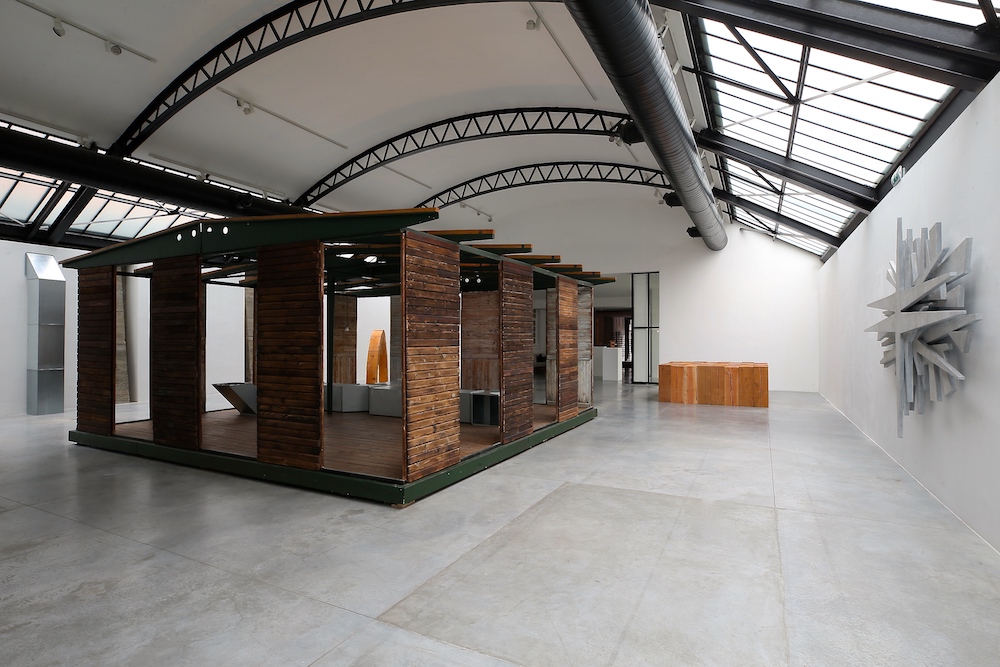 In the centre of the light and airy room is the excellently playful sixties work by Charlotte Posenenske, Vierkantrohre, consisting of a set of standardized, industrially-produced ventilation ducts that can be assembled into whatever shape the curator of the time desires—well, almost. As Poirier tells me, Posenenske's estate has to approve the shape first, and it has to be non-figurative. "If you did it in the shape of a giant dog, they would of course not allow it," he says, immediately making me want to see the metal ducts arranged in the shape of a giant dog.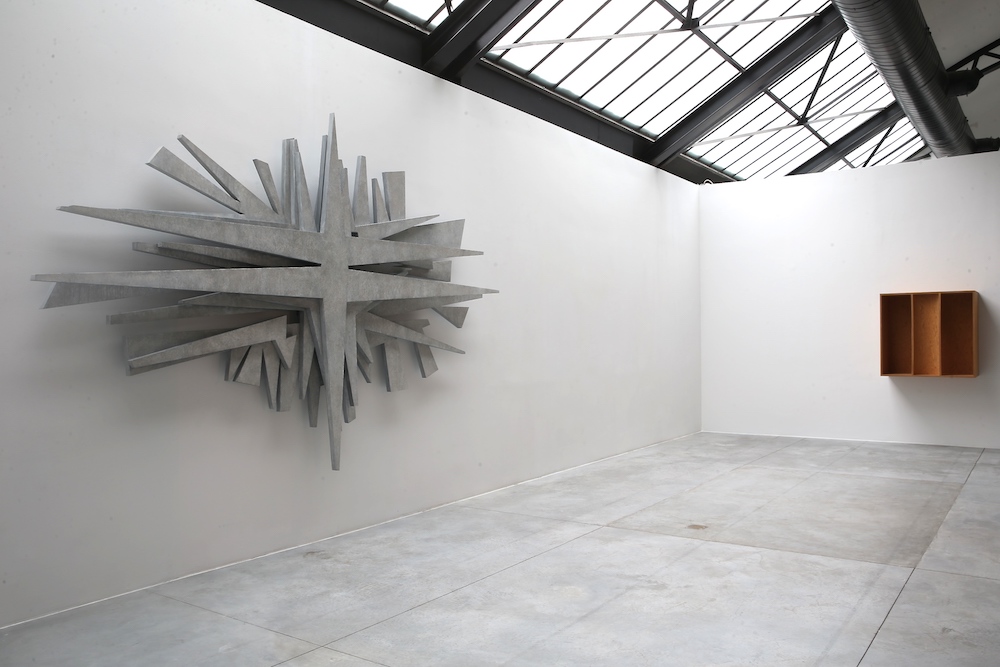 Even the more two-dimensional works in the exhibition chase the idea of the "embodied object" that interests Poirier, like Emilie Ding's precise designs made by burning felt which have an incredibly tactile presence, emphasizing the complicated and mysterious processes involved in their production. Outside there's a weird sarcophagus made of what looks like a giant block of wax or stone, carved hollow by artist Killian Rutheman, the marks from the etching and scraping still visible. Touching the sculpture brings a surprise, it's not solid, but made of unsettlingly damp foam. For Poirier, such materiality "reminds the viewer that he also has a body."
"Poirier has pulled off an impressive feat, managing to bring together some big twentieth-century names for the relatively small show"
Bodies, and the different reactions they receive from the world, are of course inescapably political, a link which brings us to the final work we consider as we tour the exhibition: a 2011 work by Carl Andre, who was implicated in but not convicted for the death of the artist Ana Mendieta, his partner at the time. Exhibitions of his work have attracted protest before as a result, and some curators have adopted contorted strategies, such as exhibiting only those works made by Andre before Mendieta's death in 1985. For Poirier, information about Mendieta's death doesn't fit into this exhibition, though he'd certainly include it if he were, for example, to curate a larger exhibition on Andre himself.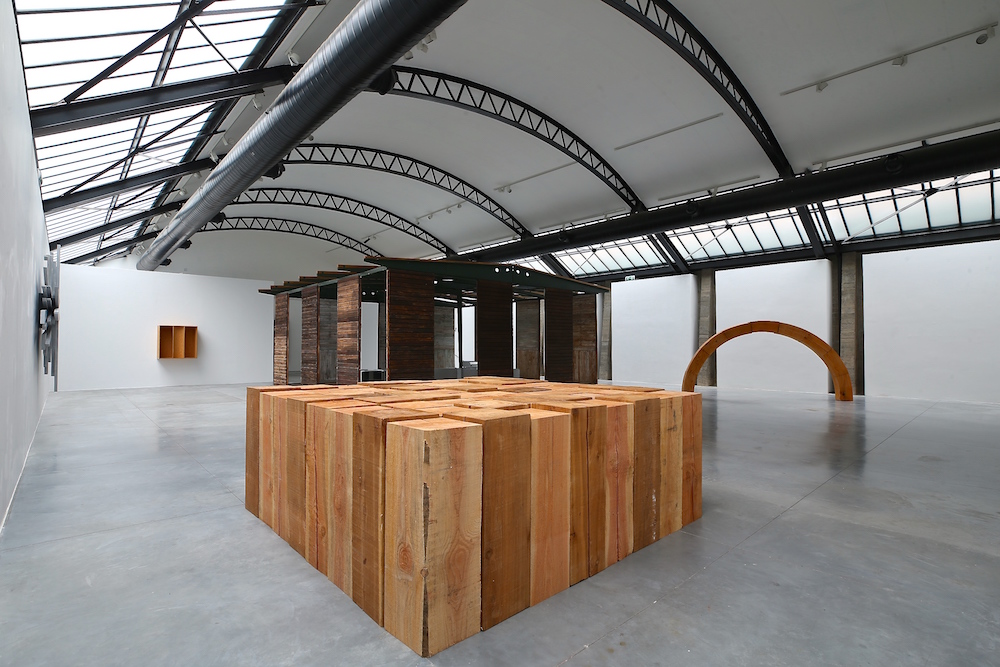 However, just as a concept like minimalism can attach to an object and guide its interpretation, so can a concept like misogyny—now more than ever these are facts that should be reckoned with by curators, and Carl Andre's squat wooden blocks are an unsettling presence as a result, in a show that otherwise deigns to avoid the political in order to focus on the "material". Perhaps there's less of a distance between those two terms than Poirier thinks. There is, after all, no such thing as neutral.
All images: Installation view of The Brutal Play Fondation CAB Brussels. Courtesy Fondation CAB/Brandajs
SaveSave
SaveSave
SaveSave
SaveSaveSaveSave
SaveSave
SaveSave
SaveSave
The Brutal Play
Until 26 May at Fondation CAB, Brussels
VISIT WEBSITE