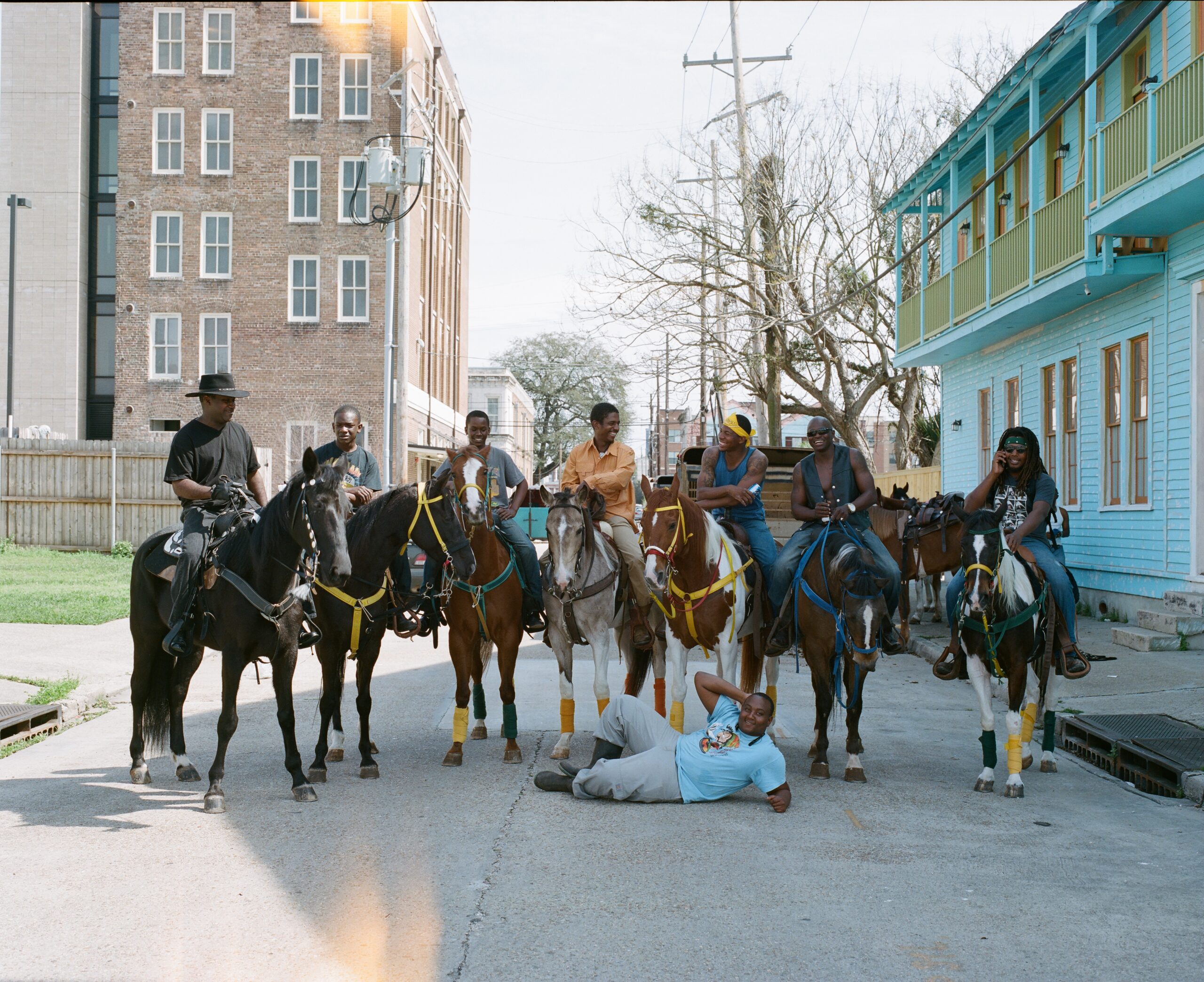 Illustrate the silhouette of a conventional western cowboy in your mind's eye, and you'd be forgiven for imagining a figure auspiciously donned in the Stetson headpiece, Wrangler shirt, boots, and jeans and sat atop a browbeating stead, particularly as the likes of documentarians such as Walter Prescott Webb have by-and-by large painted him as somebody who "fights on horseback, as did the knights of chivalry; he goes armed with a strange new weapon which he uses ambidextrously and precisely; he swears like a trooper, drinks like a fish, wears clothes like an actor and fights like a devil." Thus, narrating this fictitious character into our consciousnesses as much as Charles Marion Russell, amongst others, has enabled him to be played out in front of our eyes. Possibly with a bolo tie, chaps, gleaming belt buckle and a cigarette precariously balanced between his lips and certainly by a singular caricature who at one point or another will deliver a line akin to Chris Pratt's "Y'all go on home, polish your rifles. Maybe the glint'll scare 'em off" in Antoine Fuqua's 'The Magnificent Seven.' That's not to say that the cowboy hasn't been reinterpreted by popular culture as many times as 'The Highwaymen' has been streamed or 'How Much of These Hills Is Gold' reread. Beyoncé, for instance, cosplayed as an extraterrestrial cowgirl in portraits for her Renaissance World Tour whilst Lil Nas X has firmly enveloped himself in the self-styled 'country-trap' genre courtesy of 'Old Town Road' which was feted in TIME as the longest-running No.1 song so far.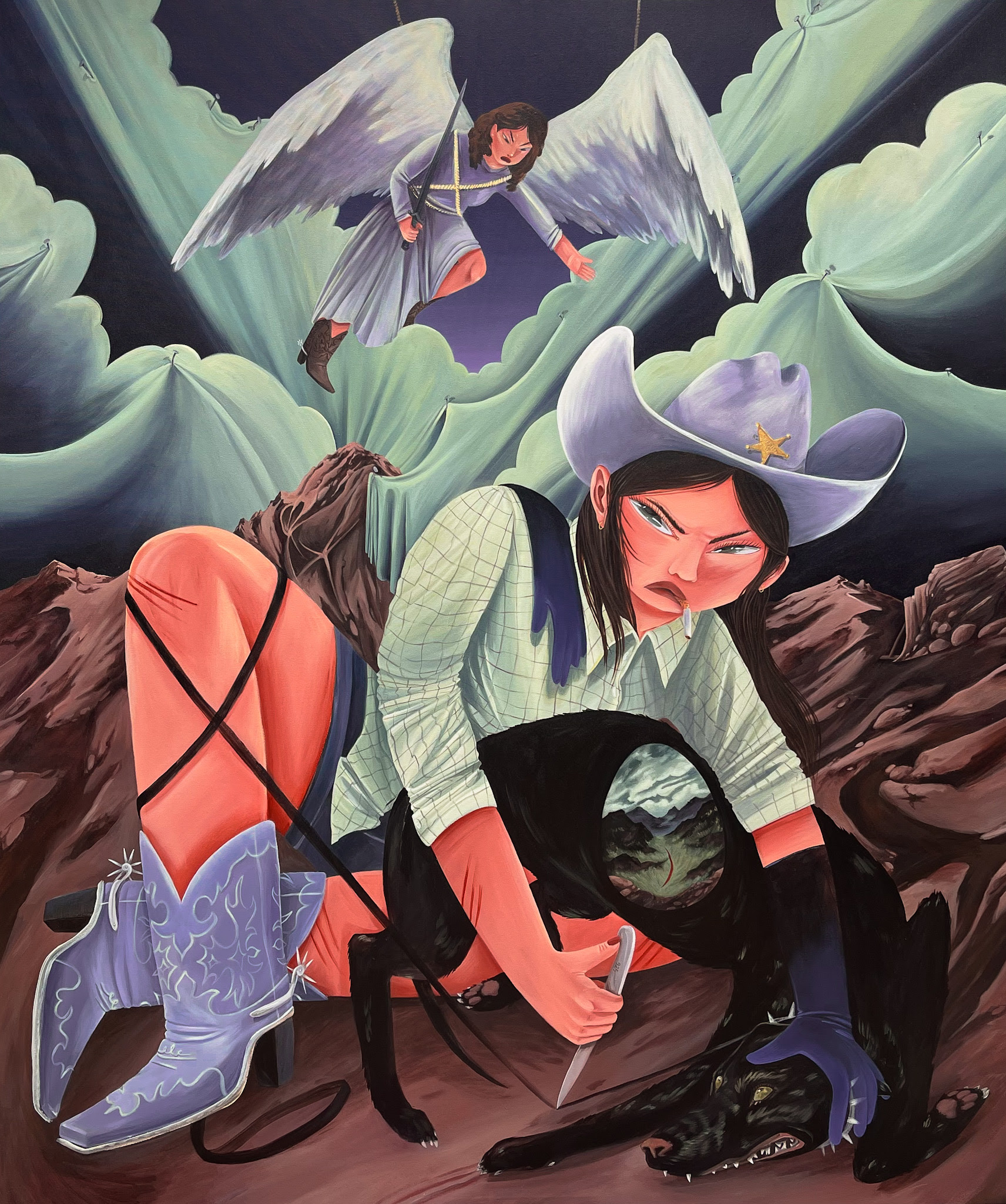 "In the past, the cowboy was often portrayed as a white cisgender male. However, in the present, artists, musicians and performers are reshaping this image in a way that embraces a much broader spectrum, challenging the heteronormative narrative," photographer Akasha Rabut stresses.

"People have come to the realisation that what we've been watching on the TV for so long is not entirely true to life, although we know movies aren't. But the way productions are created, if you're not careful, you'll always buy into them. You almost think they're the truth," adds artist and Museum of Contemporary Art Denver 'Cowboy' participant Otis Kwame Kye Quaicoe. "With my work, along with other artists and photographers who are focusing on American cowboys and Black rodeo shows, people are starting to come to the realisation that there is this history we need to know and that we are learning now."

In a similar vein, this Spring's Desert X Biennial nestled in the Coachella Valley saw Tschabalala Self re-envisage the original bronze sculpture of a cowboy on horseback by replacing the rider with a voluptuous, Black, matriarchal one, whilst 'Avedon 100' showcased a 1979 portrait of Boyd Fortin, a 13-year old rattle-snake skinner from Texas. The "celebration of the cowboy is a cathartic reaction against alienation from the real", says artist Grace Kennison, "the myth's historical continuity implies that this archetype is still a potent symbol for de-alienated life. We can see the scruffs on his boots, the dirt in his jeans and imagine his struggle, admire his pain," she continues, "just like the appeal of wearing a Carhartt, deep down embodying the cowboy in appearance or attitude can imply an affinity for a utility or the real without superficiality."
These events, which have echoed throughout this year, have, of course, been accompanied by a longer and more profound focus into not only what the present-day cowboy reflects but how this reflection is taking its shape, something which various showcases have played a central role in, 'Outriders: Legacy of the Black Cowboy' at the Harwood Museum of Art in Taos, New Mexico was set apart by it's featuring of photographs and refreshed interpretations from artists that demonstrated "Black individuals' embodiment of the cowboy icon" to "broaden our conception of what makes an American symbol and legacy, questioning a story that is deeply ingrained in our popular culture." Whilst, for Antwaun Sargent's pop-up at New York's Hannah Traore Gallery, Quay Quinn Wolf presented a reinterpreted saddle which had been crafted out of disjointed leather straps veiled over a steel armature.
This journey across an as-of-yet unexplored terrain of the American frontier is also the raison d'être behind 'Cowboy', presently being displayed at the Museum of Contemporary Art Denver and featuring 27 women, along with BAME artists of Asian/American, Latinx and Native descent who've been brought together to explore this figurine's illustrious past through a more multifaceted perspective. "There is obviously this extremely robust economy in which the cowboy continues to participate, so it's not something that is solely mythical or connected to a spirit of nostalgia that exists, of course, but there's this contemporary experience too," says director and co-curator Nora Burnett Abrams. "Those are the two key points as we were organising the exhibition that we really wanted to land; that there is this fire-mark complex and layered history of the cowboy that a lot of artists are interrogating and bringing forward through their work and then there are the lived experiences of those who identify as cowboys now which are very different to how this character has been presented and put forward." One of the many cases in point, Grace Kennison's participation in the aforementioned showcase culminated in an exploration of "settler performances of freedom" as she said to Elephant, something which showed itself through her portraying of a cowgirl "often haunted by the fantasy of her own emancipation." Similarly, Otis' various projects seek to address the discrepancy where it concerns the depiction of Black cowboys by painting himself and others in their likeness-thereby giving these forgotten, historicised characters a seat at a more contemporary table. "It's almost like a movement. Although artists are individuals in their studios, our works always address present-day issues. We go out, we see what's going on around us, we know what's happening, what's missing and what's needed to be out there because our job is to let people understand and see things in a different way," he says. "It's about giving people an open mind to what's possible in terms of what's out there and what could be."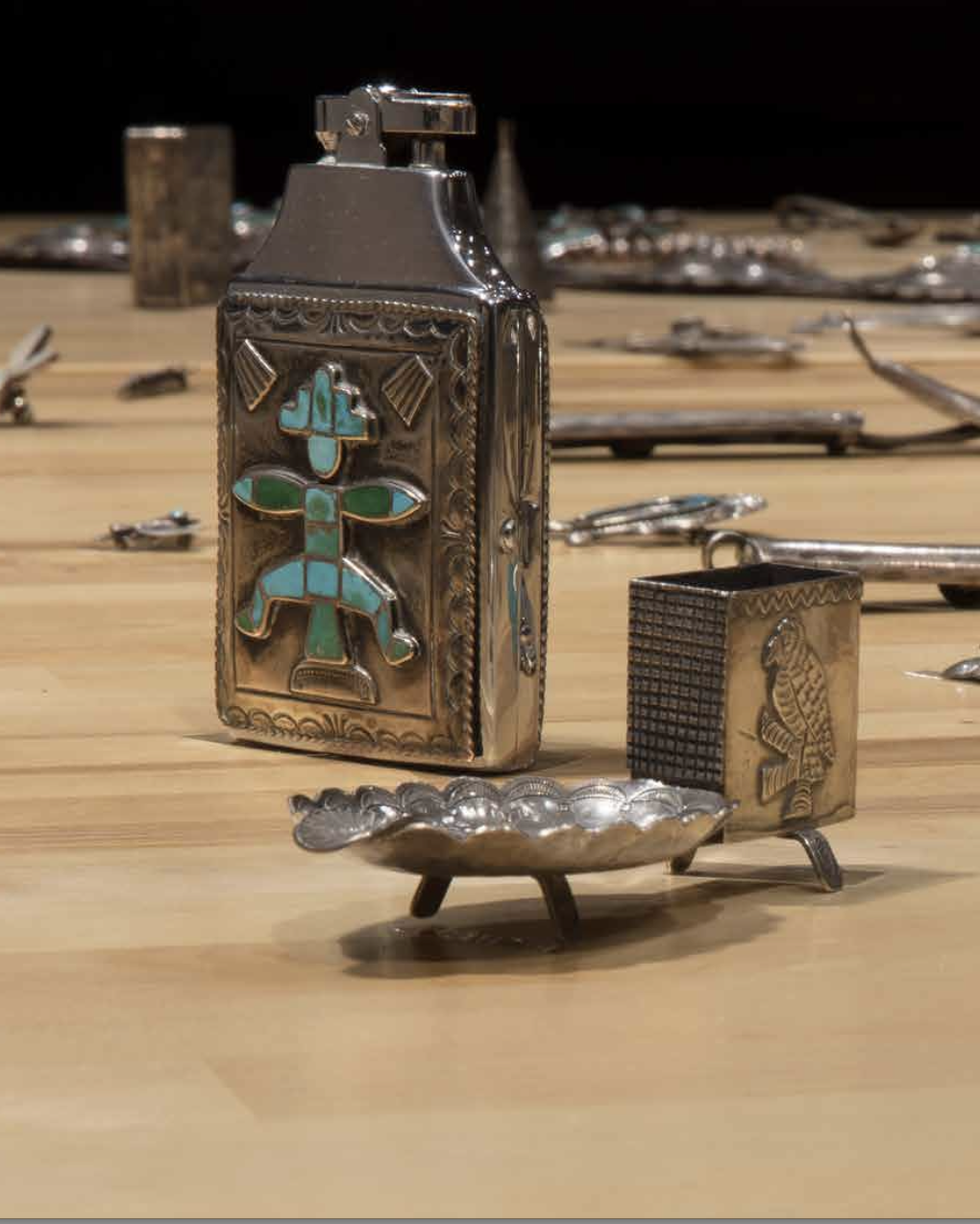 Inevitably, the present-day entertainment landscape has saddled up: both 'Barbie', which included a prolonged sequence of Margot Robbie navigating the Wild West of Los Angeles, with a cowboy hat balanced atop her head which served to round off an ostentatious western-silhouette, pink ensemble and Yellowstone, whose fifth season drew the eyes of 6.6 million viewers when it premiered on broadcast TV are leading the barrel race so to speak. And it's not difficult to imagine why— Forbes trumpeted that "cowboy culture is hot, denim is in, and speciality "hard goods" chains like Tractor Supply have been posting double-digital revenue gains" to put it bluntly "consumers seem to be in the mood to keep it real, local and human-scaled."
Ultimately, the cowboy continues to ride beyond the Mexican 'vaquero' roots of his beginning by positioning himself not as one corporeal being but as the immeasurable embodiment of many. This character can be Black, a woman, old and young, whilst also speaking to the chorus of narratives that have come to represent not only our beliefs for the present but also our aspirations for the future. Thus, enduring, with an ineffable sense of vivaciousness, the cowboy is a symbol which encourages us to be adventurers as opposed to observers of life.
Words by Sabrina Roman