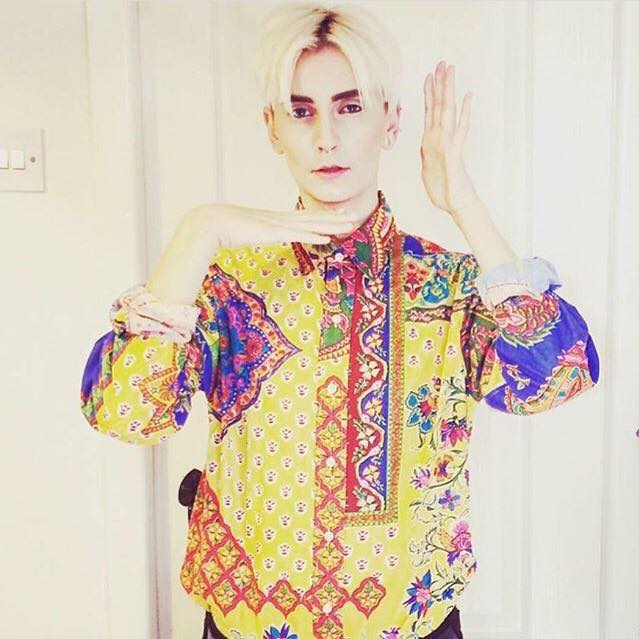 With the growing popularity of American TV show RuPaul's Drag Race, the art of gender performance has been steadily gaining greater prominence on the radar of mainstream consciousness. However, there's more to drag than queens—drag kings are just as worthy of our attention.
According to American photographer Del LaGrace Volcano, the drag king scene really got going in the mid-1990s when the first drag king contest was held at the London Lesbian and Gay Film festival in 1996. Through competing in this contest, Volcano met gender studies academic Judith Jack Halberstam and the pair went on to produce The Drag King Book in 1999, featuring over one hundred photos of drag kings from across the globe, who demonstrated that performing masculinity is just as compelling as performing femininity.
These days a new generation of drag kings are continuing Volcano's work, showing that performing drag is not just playing dress-up. Vincent Honoré's 2018 Hayward Gallery exhibition Drag: Self Portraits and Body Politics explored drag as a political performance, with the curator explaining his belief that "drag goes beyond gender to approach something that is a different way to be human".
Left: The Pecs: Victor Victorious, Cesar Jentley, Thrustin Limbersnake; Right: The Pecs: Mr Goldenballs, Drag King Cole, John Travulva Photos by Rah Petherbridge