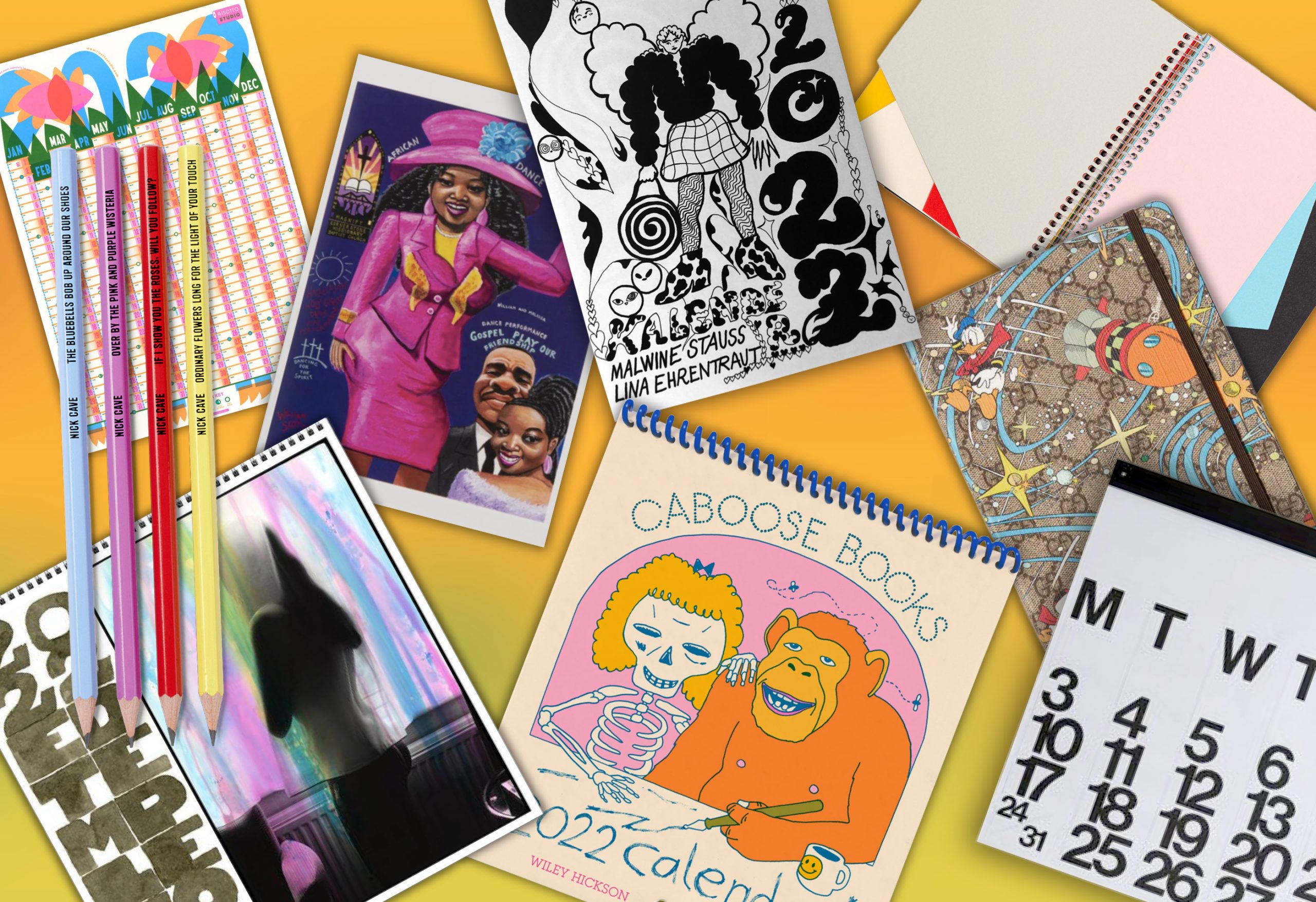 Your Year at a Glance
At Elephant we love all things jumbo (not to mention anything that allows us to squeeze in another pachyderm pun), so this giant-sized year planner from Gabriella Marcella's Risotto studio suits us perfectly. Stick this colourful A1-sized item on your wall and you'll never have another excuse to miss that birthday, anniversary or monthly meeting again. Drat…
(A1 Jumbo Year Planner, £20)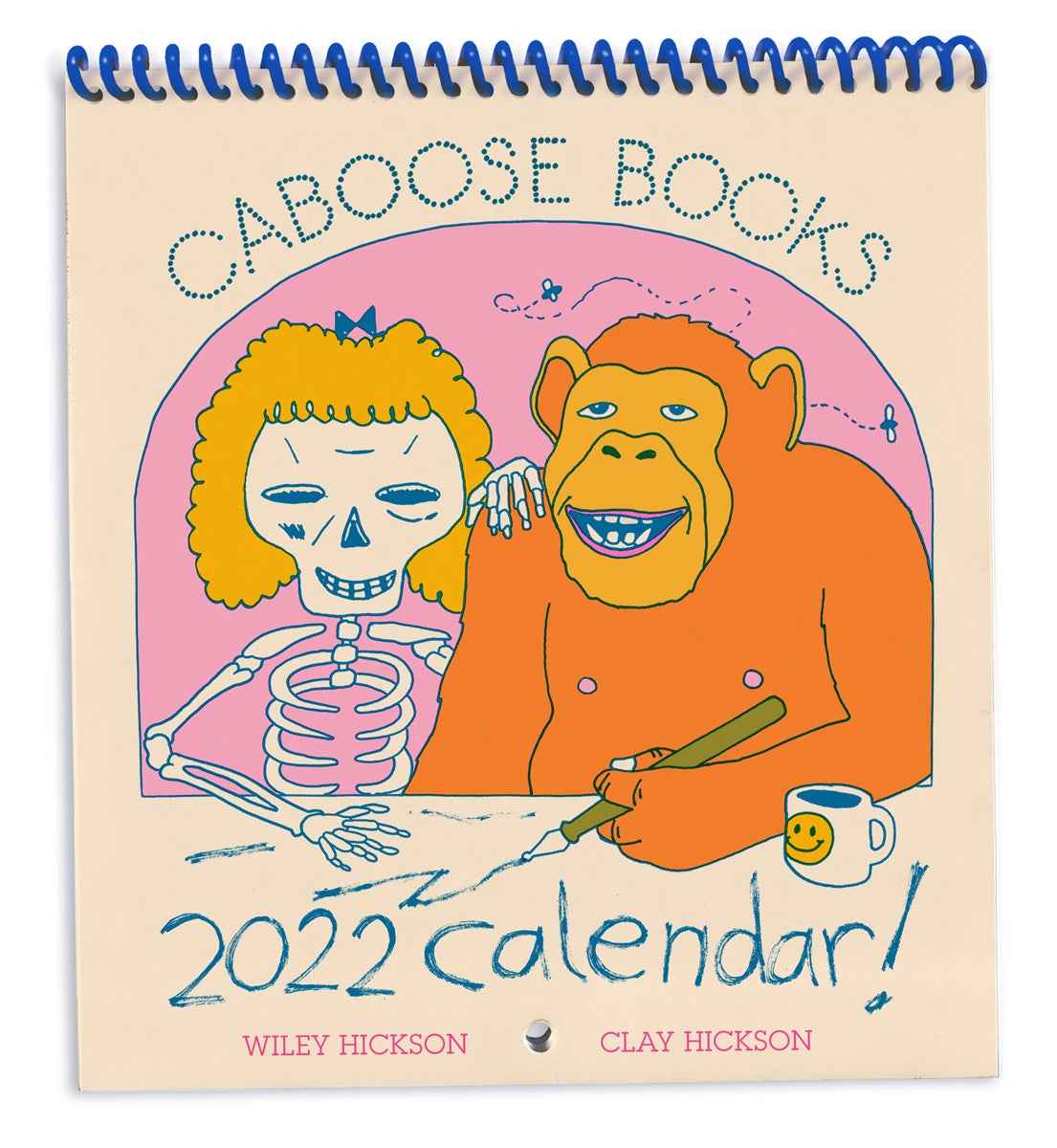 Time for a Change
A wall calendar with a difference, Wiley and Clay Hickson's latest strange and inventive book of dates for Caboose Books shifts and changes with each passing month, making the turning of time into a fun and silly experience instead of a grinding repetitive chore. And we can all use that, can't we?
(Caboose Books 2022 Calendar, £12)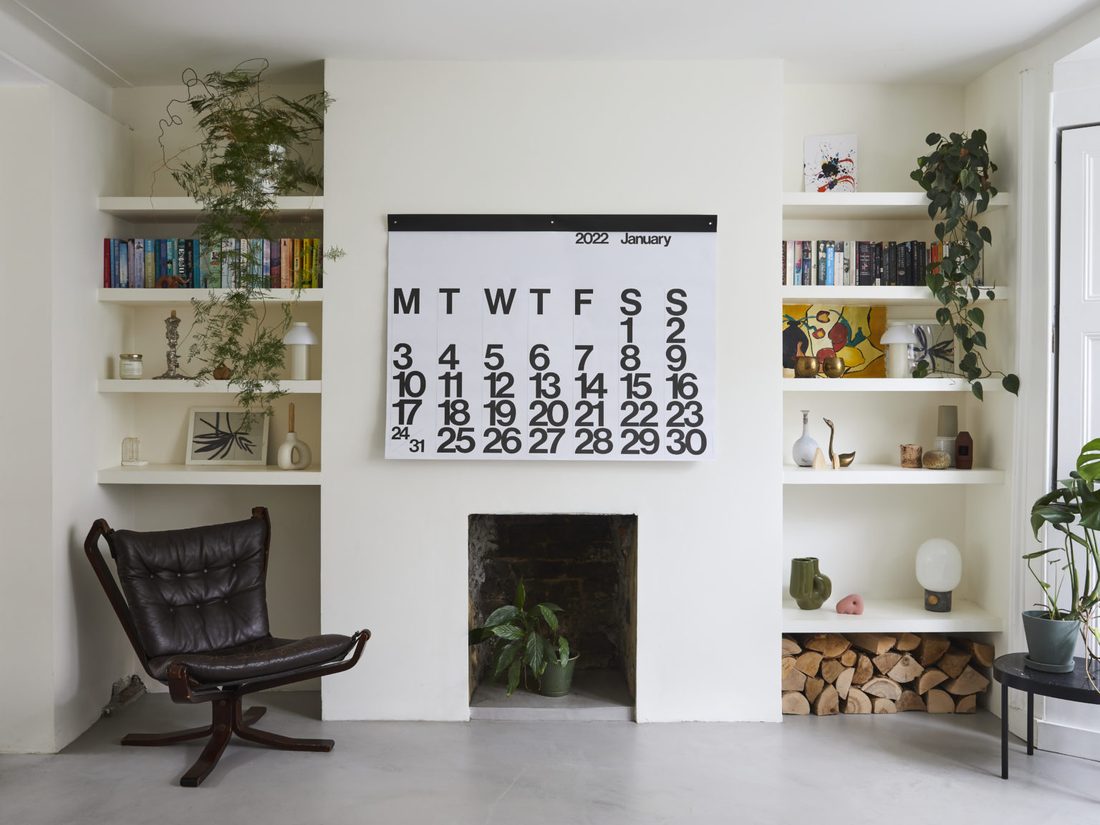 Months and Months of Modernism
An absolute classic of modernist design, the Stendig Calendar dates all the way back to 1966 when it was dreamed up by Italian designer Massimo Vignelli. With Helvetica type printed on huge 122 x 92cm sheets, the even months are printed with white text on a black background, while the odd months are black text on white backgrounds.
(Stendig Calendar 2022, £60)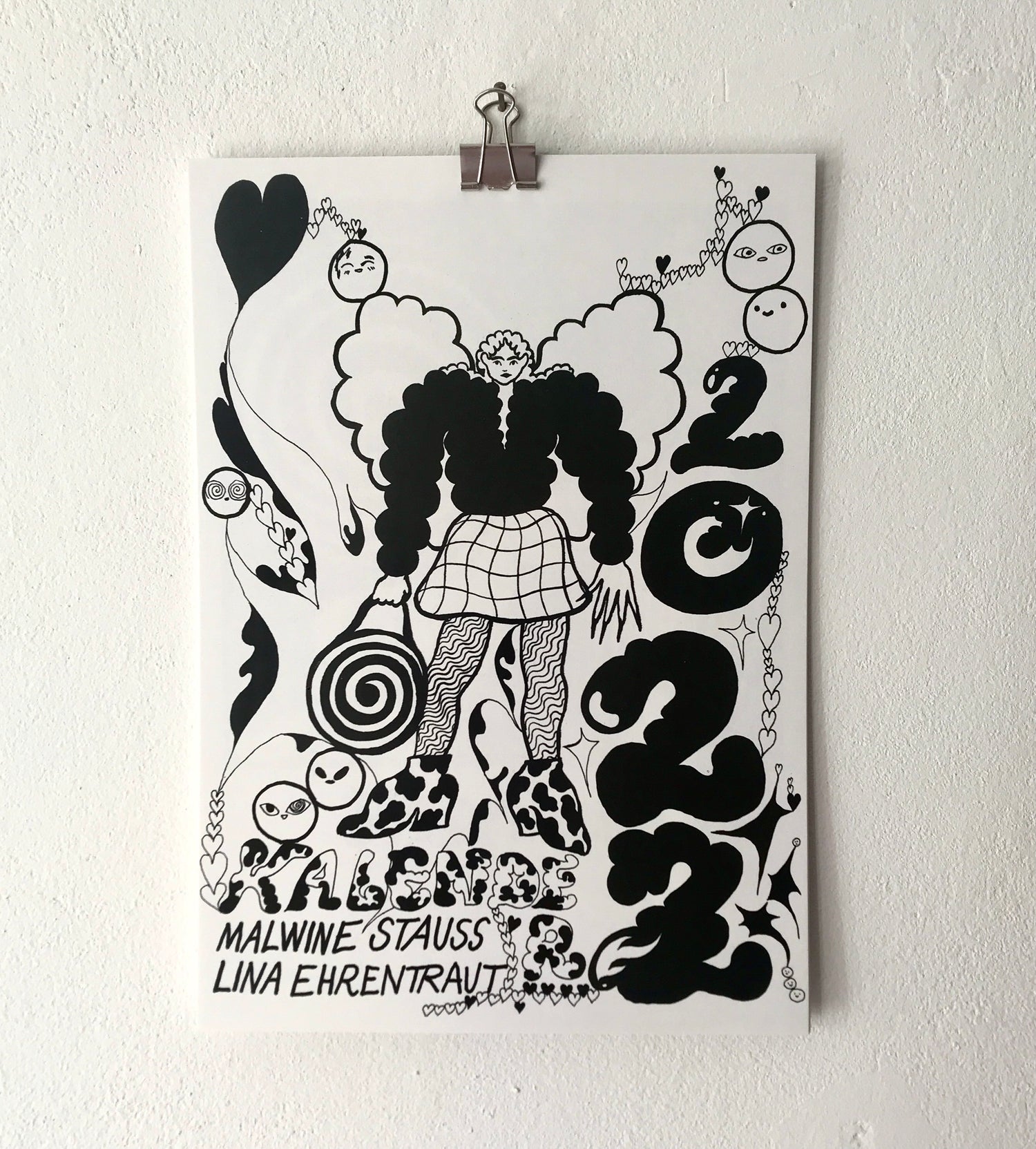 Alternate Reality
Crammed with bold cartoony feminist imagery that sits somewhere between 1960s campaign posters and indie comic books, artists Lina Ehrentraut and Malwine Stauss's calendar is a quirky joy. The unbound pages are held together by a bulldog clip (which comes as part of the deal) and you could even use the black-and-white illustrations as an impromptu colouring project once each month is finished.
(Calendar 2022 by Lina Ehrentraut and Malwine Stauss, £13)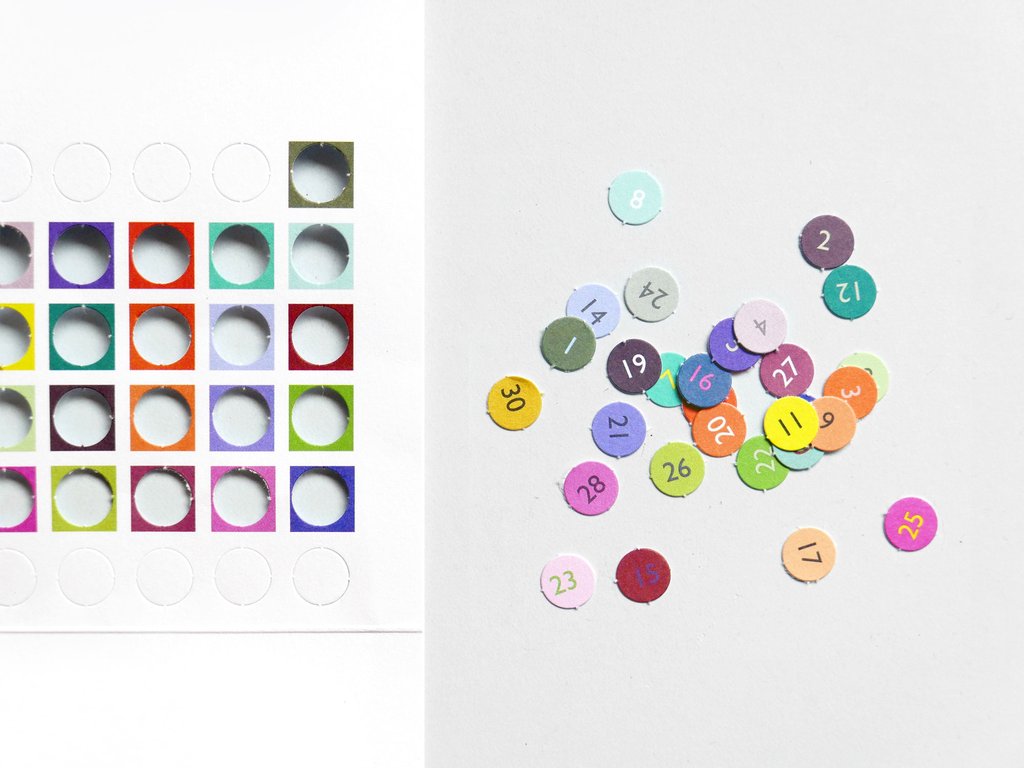 Confetti Celebration
Some ideas are simply genius and Leah Rosenberg's calendar is definitely one of them. Pop out the multicoloured discs that mark each day as it arrives, collect them in the pocket at the bottom and when the month ends throw the confetti into the air in a joyous celebration of life! Or something like that. The march of time has rarely been as much fun.
(Confetti Calendar, £19.50)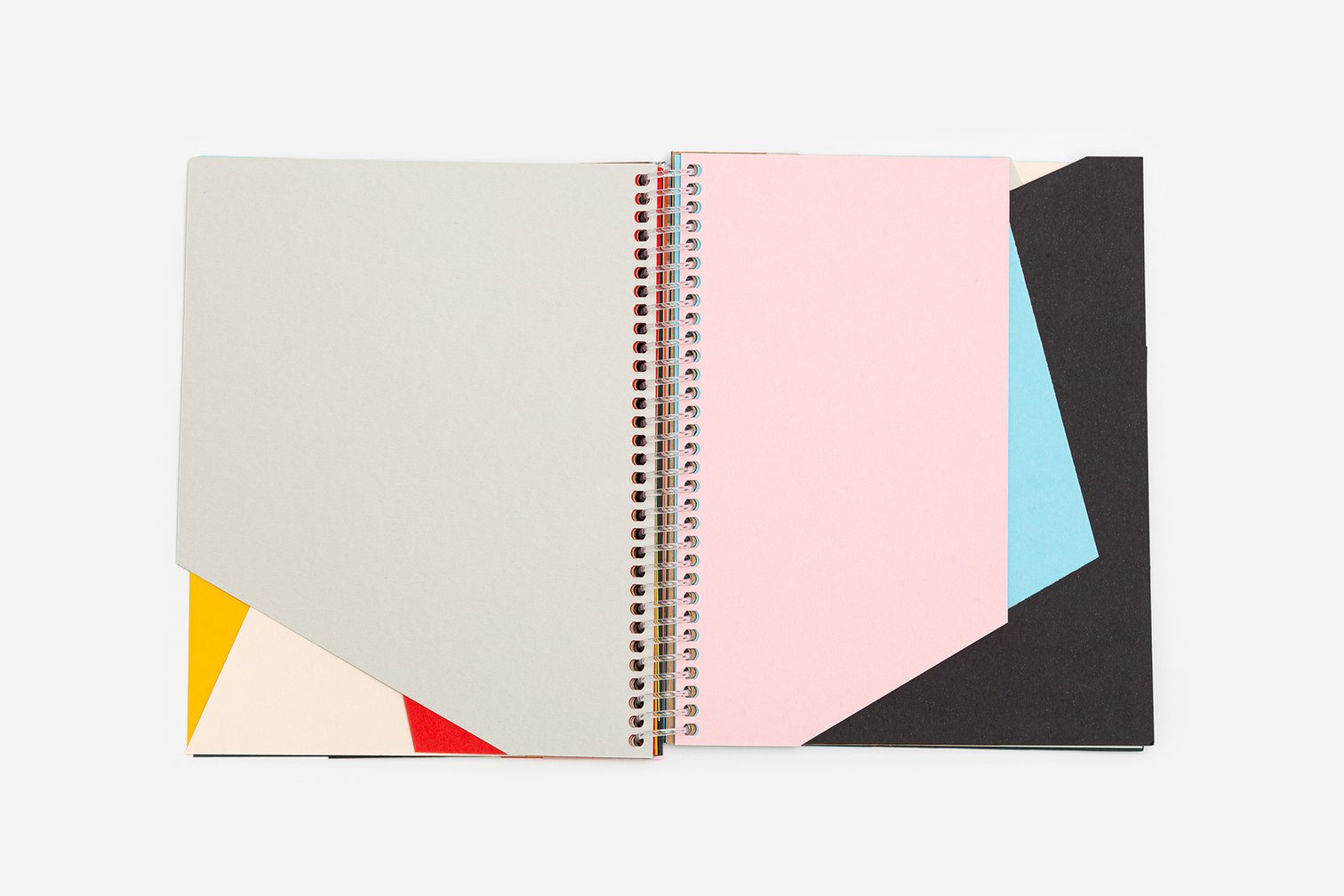 Welcome to Playtime
Created using leftover paper and binding stocks from their press, HATO's admirably ecological playbook boasts irregular-shaped pages in a multitude of colours. Just the thing to inspire notes and doodles on anything that strikes you. Have fun!
(Playbook by HATO, £15)
Take a Quack Note
Gucci and the House of Mouse have long worked hand-in-paw and this latest Disney collaboration is another cheery triumph. A large-sized notebook decorated with images of Donald Duck and his irrepressible nephews Huey, Dewey and Louie, it's smart enough to take into meetings, but subversive enough to show that there's more to you than just the 9 to 5.
(Gucci large Donald Duck notebook, £150)
Nick Cave Makes Pencils. No, really…
Do you need to sketch out a map showing where the wild roses grow? Then these are the HB pencils for you. Available on musician Nick Cave's endlessly impressive and imaginative merch site, each of them features a flower-related quote from the singer's back catalogue.
(Flower Pencils, £15)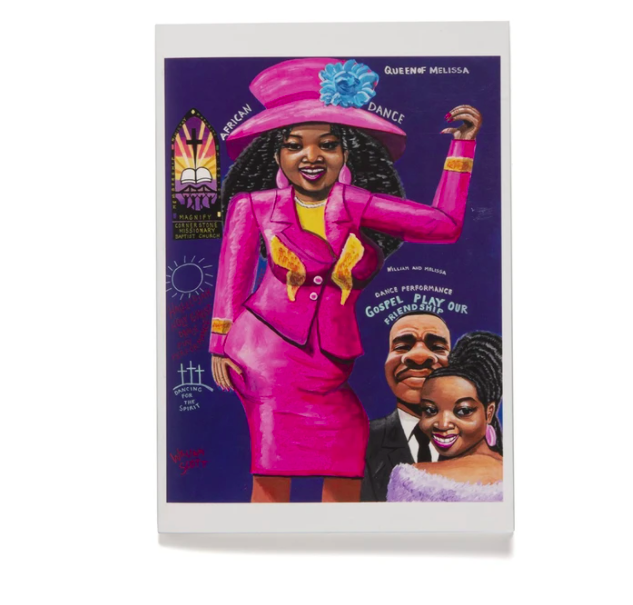 A Gospel Gem
Studio Voltaire are celebrating 30 years of US artist William Scott's work with a major new exhibition. Of more interest to us right now, though, is the A5 snazzy notebook they've created to go with it, featuring one of his distinctive portraits of the figures from the Baptist church he has attended since childhood.
(Church Lady Notebook, £6)
Better Days are Coming
"For the annual Deadbeat Club Calendar, we called on our friend Ed and told him to have fun with it…" They're not joking: the 2022 calendar from the Californian outfit offers a dizzying array of Ed Templeton's distinctive urban photography, bolstered with doodles, custom lettering and assorted other personal touches.
(Deadbeat Club 2022 Calendar, £23)