Best Foot Forward
Created as part of The Hepworth Wakefield's School Prints campaign (which aims to give schools a selection of works by contemporary artists), Anthea Hamilton's playful limited-edition print carries echoes of her own school days. "The shiny leg of the boot, neat and wavy like the long black plaits I wore every day," she explains. "The high heel made of bricks is the Victorian school building we surreptitiously carved our names into the walls of with little stones from the playground floor…"
(Daydreamer's Wavy Boot, £500)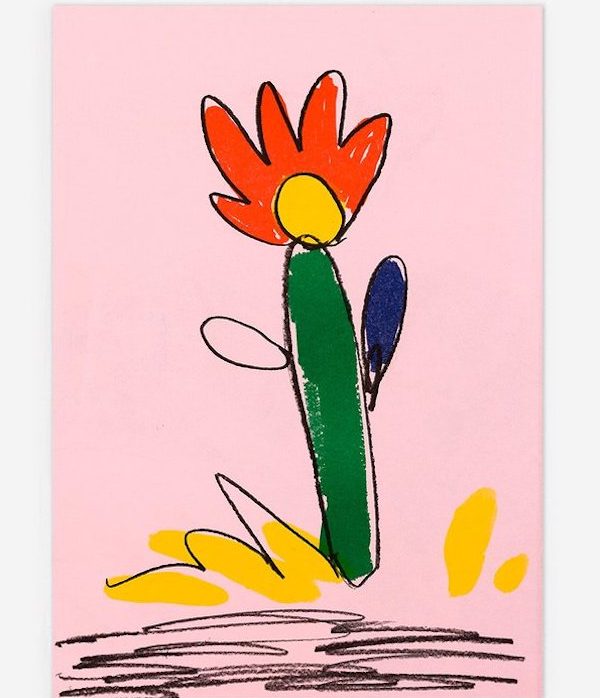 Feel the Flower Power
Scotland-born artist John Booth's childlike flower print radiates warmth and happiness. Making it just the thing to brighten up a chilly Christmas day. And all the winter days that follow.
(Flower, £55)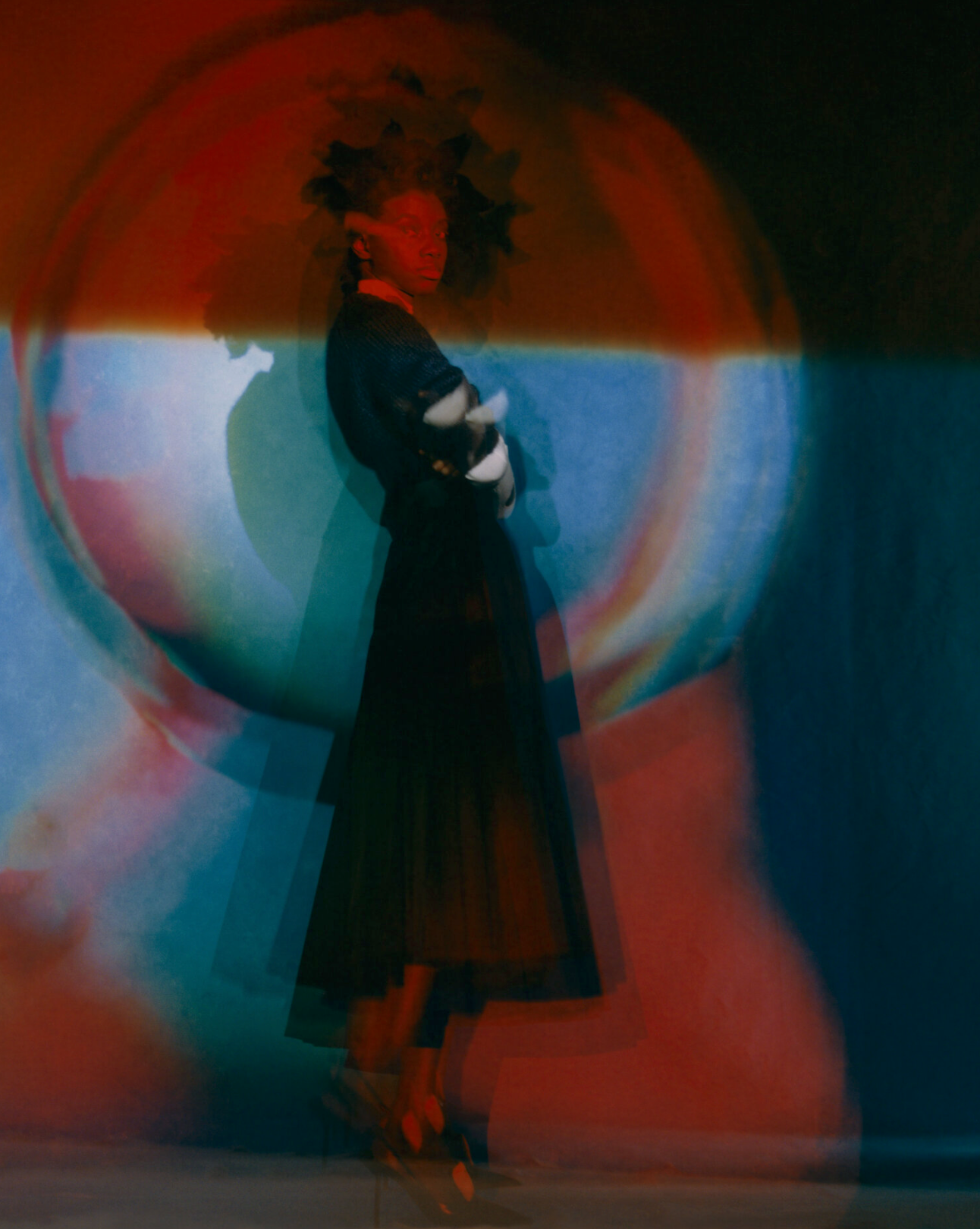 Caught in the Spotlight
Surreal, strange and haunting London-based photographer Bex Day's image hints at a wider narrative about its lone female figure, standing caught in splashes of red and blue light. Day's work sets out to break the conventions regarding images of overlooked and underrepresented communities. She definitely achieves that here.
(Bleed, £200)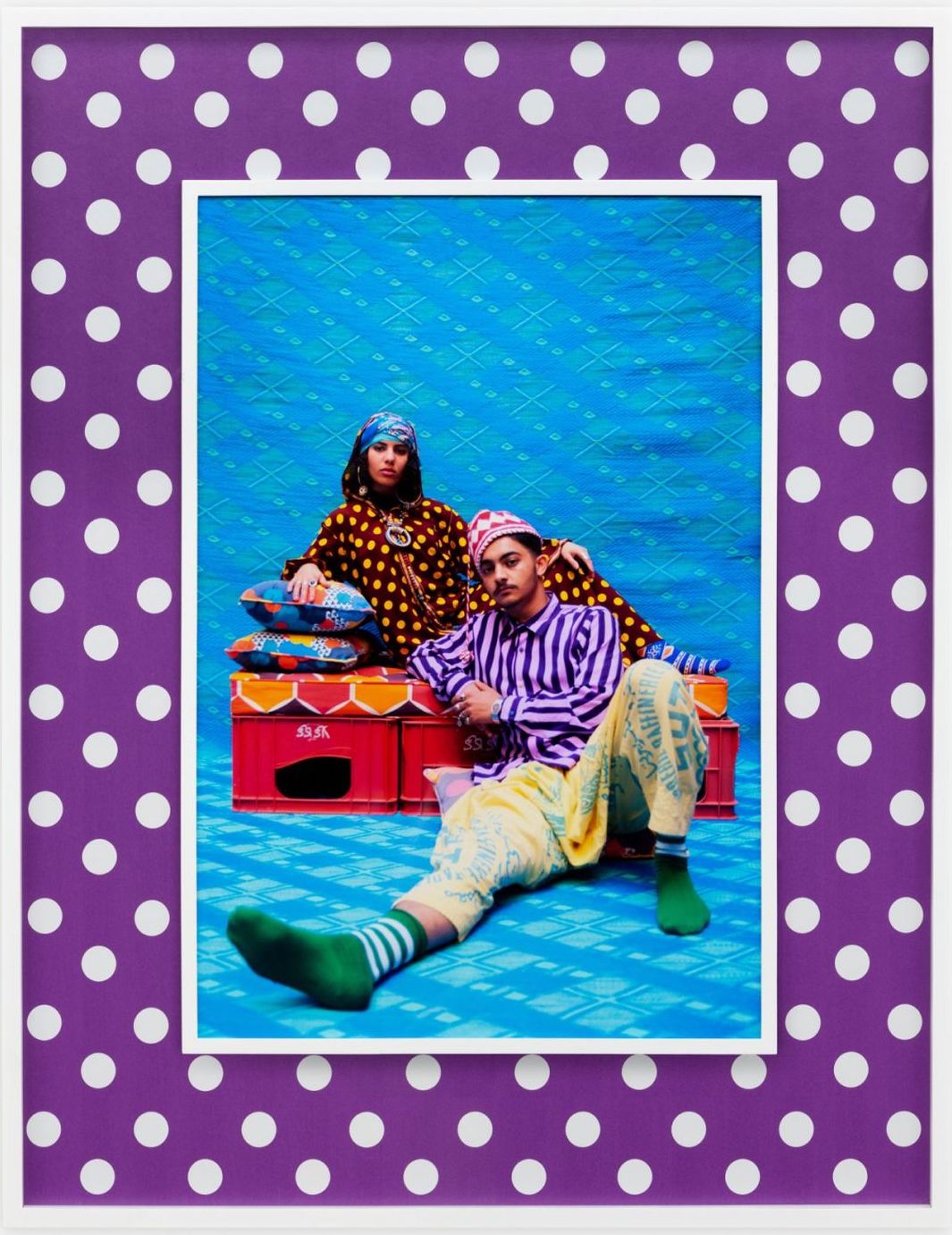 Rock the Kasbah
Western pop meets Moroccan chic in the photos of Hassan Hajjaj's My Rockstars series, paying tribute to figures from around the world whom he considers to be, well, rockstars. Music label founder Yazid Bezaz and singer/model Rania Malek are the lounging subjects in this limited-edition print, glowing with effortless nomadic style.
(Yazid & Rania, £1,300)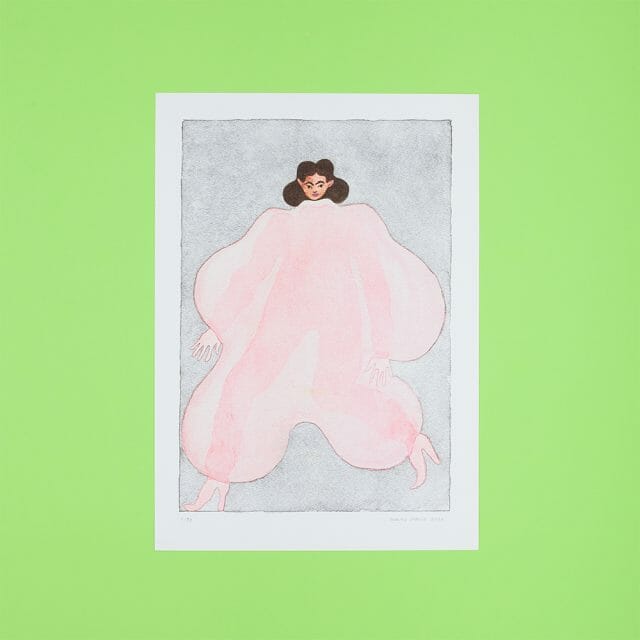 You Glow Girl!
Women become magical mythical creatures glowing with a nimbus of energy in the illustrations of German artist Malwine Stauss. Bold and cartoony, the pink-clad woman in this limited-edition print looks set to stride straight off the page.
(Engel in Eile, £63.75)
Fight the Good Fight
The style may be cartoony, but that doesn't blunt the narrative edge of Ella Kruglyanska's limited-edition print of two women mid argument. As the Russian text wisely observes: "It's imperative not to exclude emotion from art… because life itself is agitation"
(Little Vera, Life Itself Is Agitation, £338)
Life is Strange
The cosily domestic meets the wilfully weird in the bright and challenging images of Makoto Oono. His work is often inspired by his travels across Asia, never more so than in this image which juxtaposes the bulbs, jewel fish and strawberries he bought in a Hong Kong marketwith the random objects such as a safe and a comb    found in his hotel room.
(Species Migration, £75)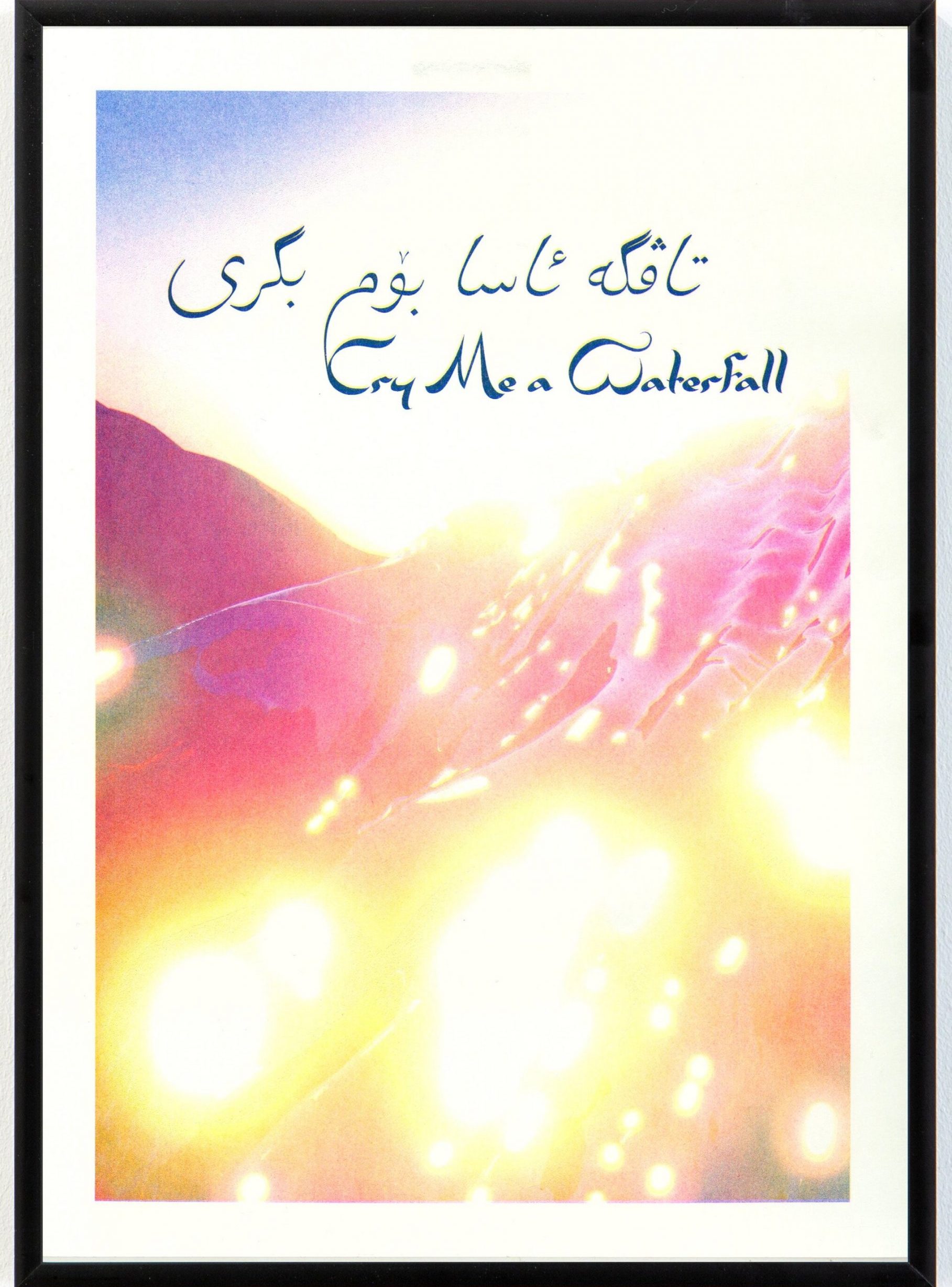 Liquid Delights
Jala Wahid's short film Cry Me A Waterfall offers up Amal Saeed Kurda singing Cry Me A Waterfall, a specially-composed love song written to Bekhal waterfall in Kurdistanan. This limited-edition print is based on a still from the film, and its swirling colours and liquid lights echo the fleeting, fluid nature of statehood and nationalism that the film sets out to question.
(Cry Me A Waterfall, £100)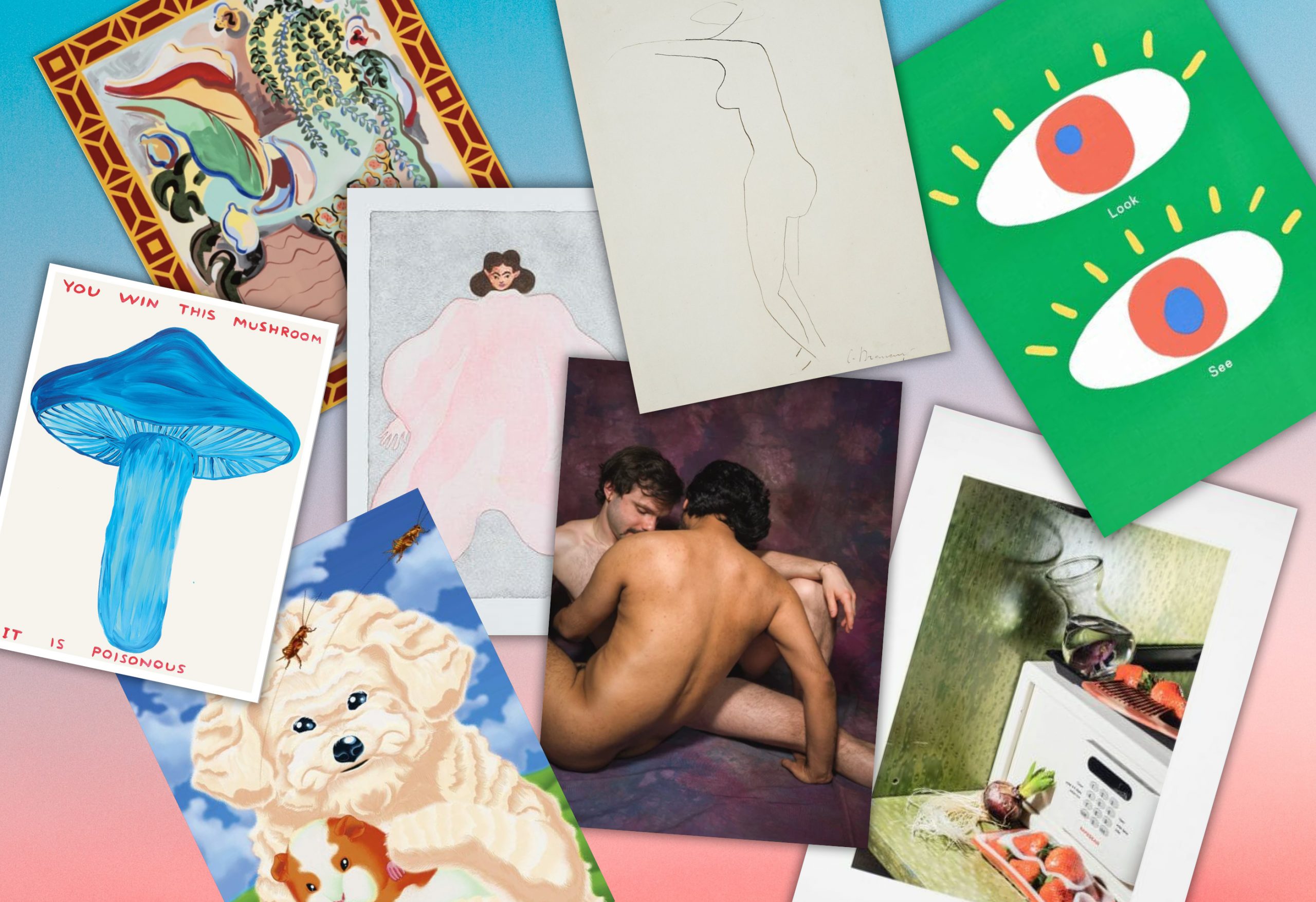 Hound of Love
"I always try to be as fun as possible," Inji Seo once told Elephant   and it's hard to doubt that in this joyous image. Oh, and the dog in this limited-edition print touching on ideas of self care and wellness created for Elephant's ten year anniversary issue? That's the South Korean artist's own hound, Thor.
(Dog, £18.75)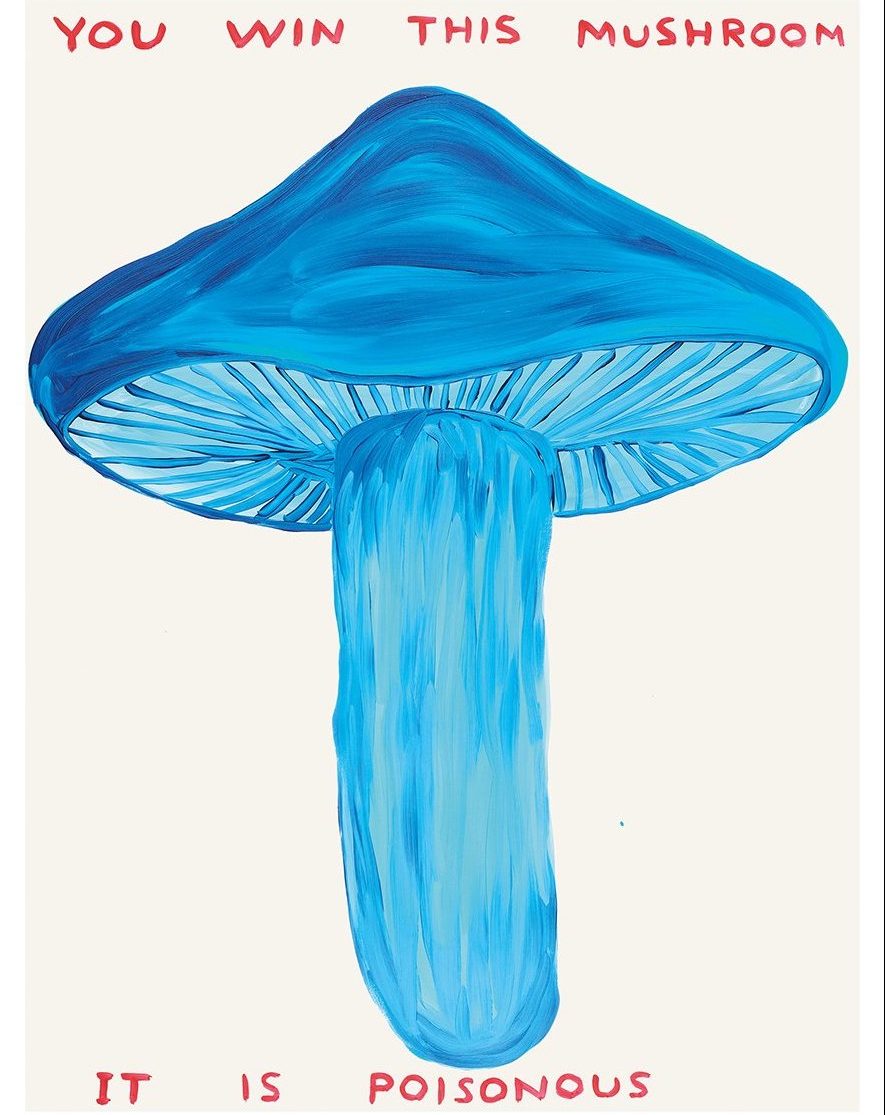 David Shrigley is Still a Fungi To Be With
Wilfully weird and mordantly mischievous, this image of a giant blue mushroom couldn't be by anyone else other than David Shrigley. Beware though: as the poster attests, this mushroom is poisonous…
(You Win This Mushroom, £35)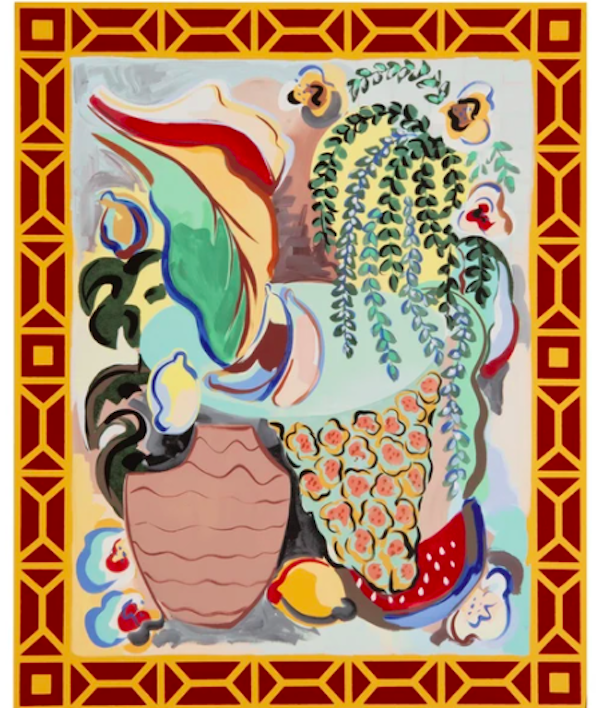 Fruits of Her Labours
Simultaneously championing and undercutting the visual cliches associated with Latin America, there's something refreshingly sharp about Venezuelan artist Sol Calero's still life. Commissioned by Studio Voltaire as part of their Frieze Cork Street 2021 presentation, this print comes in a limited edition of 45.
(Solo Pintura II, £275)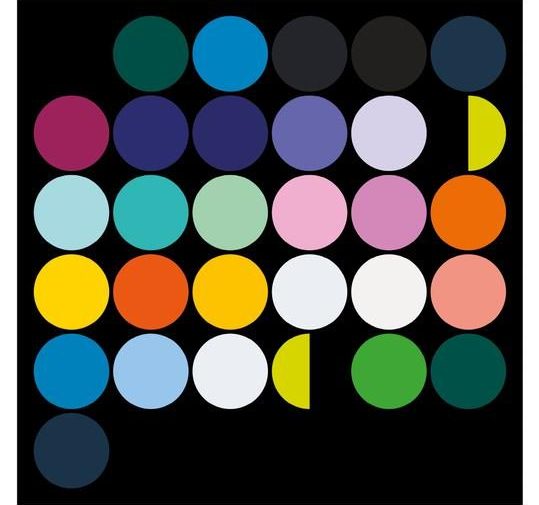 Once in a Blue Moon. And a Yellow Moon. And A Green One…
Abstract and vivid, Sarah Morris's limited-edition print blends the immediacy of a movie title sequence with the sharp simplicity of a Pantone book, all while echoing the phases of the moon. It's part of her response to the weird limbo non-time that we all seemed to drop into during the pandemic
(November 2021, £100)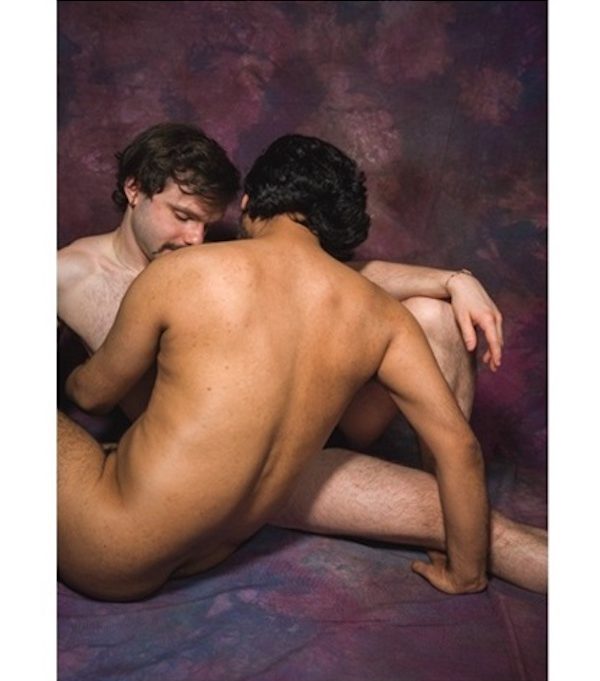 Passion Project
Echoing the composition of Pre-Raphaelite paintings, Sunil Gupta's intense limited-edition print of two naked men glows with passion, both erotic and romantic. It's part of his studied response to the laws in his native India that allowed homosexual couples to be targetted under the archaic and controversial Section 377.
(After Lynes, Untitled #1, £250)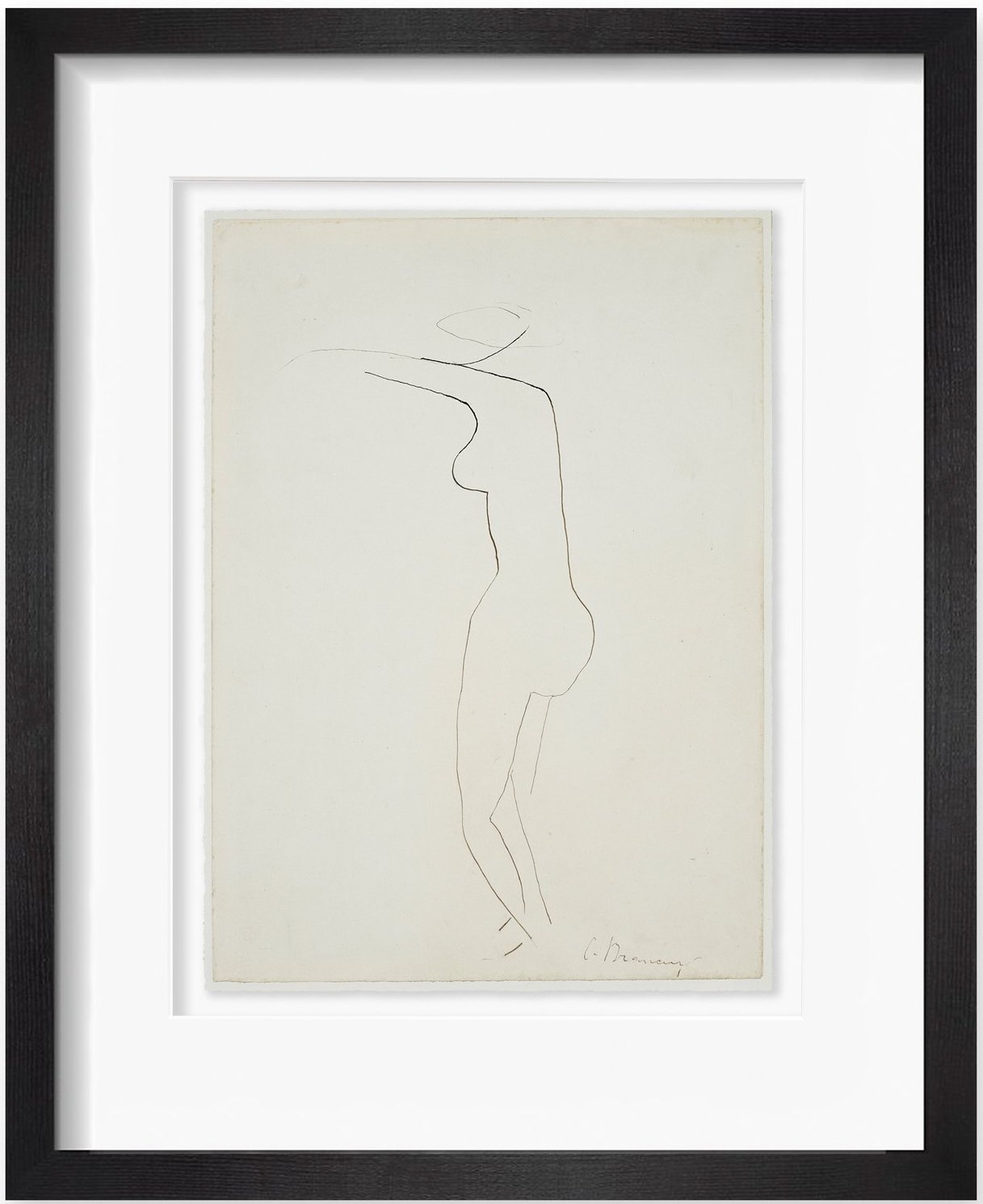 Elegant Simplicity
Not so much capturing as suggesting a female nude in no more than a few basic lines, it's hard to fault the graceful minimalism of Kettle's Yard's reproduction print of Constantin Brancusi's Nude. Timeless and brilliant.
(Nude, £60)
The Eyes Have It
"I like finding silliness in the everyday and making quick, thinking      responses to the world around me," is Isobel Platt's take on her eye-catching (sorry) exclusive Elephant Kiosk A3 poster print. "At the time, I was obsessed with drawing eyes!"
(Look And See, £11.25)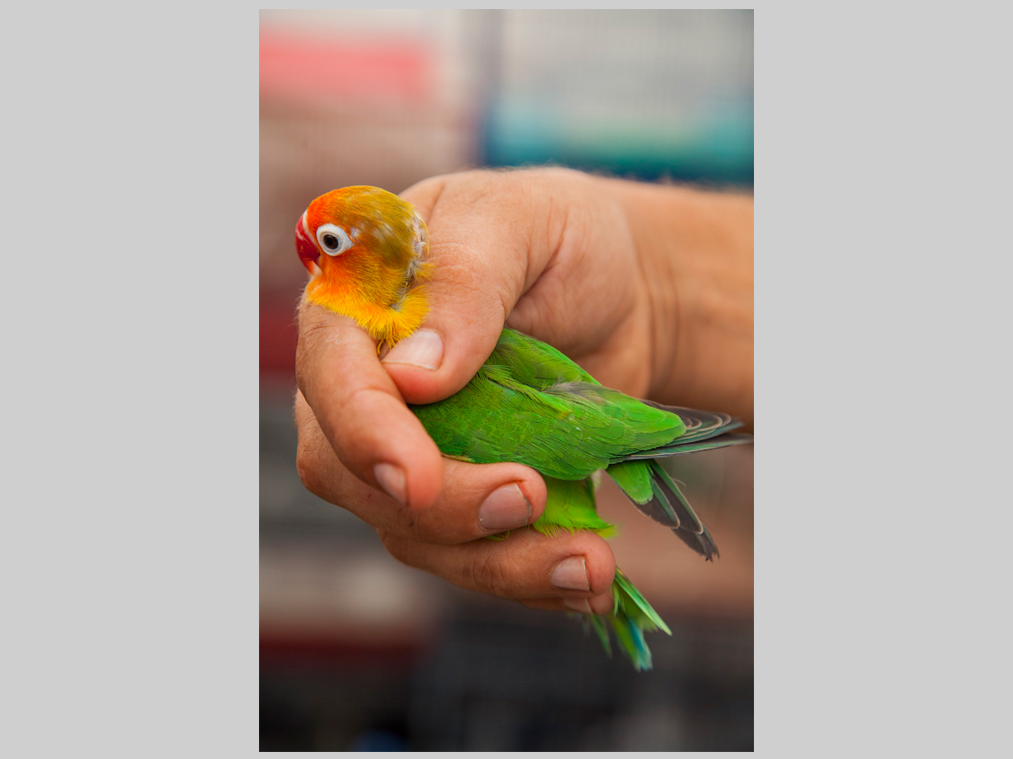 A Bird in The Hand…
If you hold a bird too loosely it flies away, if you hold it too tightly you strangle it. Is the same true of culture? Mohamed Bourouissa's limited-edition image was created originally for an album of music gathered from the Souk al Ahad in Beirut and then remastered to create collections that relate to gentrification, economy and language. Its name, Si Di Kubi, means "Pirate CD".
(Si Di Kubi, £175)