In 2017, Omer Fast transformed James Cohan Gallery's outpost on New York's Grand Street into a waiting room with broken ATMs, a glass display of shoddy cell phone cases, and paper lanterns. With his exhibition August, the Berlin-based artist intended to "re-create what the space looked like before the gallery moved in almost two years ago" (despite the fact the gallery space used to be a bustling fish market). The installation came across as a poor caricature of Chinatown, deemed, by The New York Times, "the kind of fantasy version of immigrant neighbourhoods evoked to justify 'slum clearance'."
Local residents came in droves to protest what they viewed as the exhibition's perpetuation of 'dirty' Chinese tropes, the very same stereotypes that forced the existence of 19th-century urban Chinatowns in the first place. But Fast's exhibition was simply one of the more prominent flashpoints within an ongoing debate about the galleries that have trickled into Chinatown over the last decade.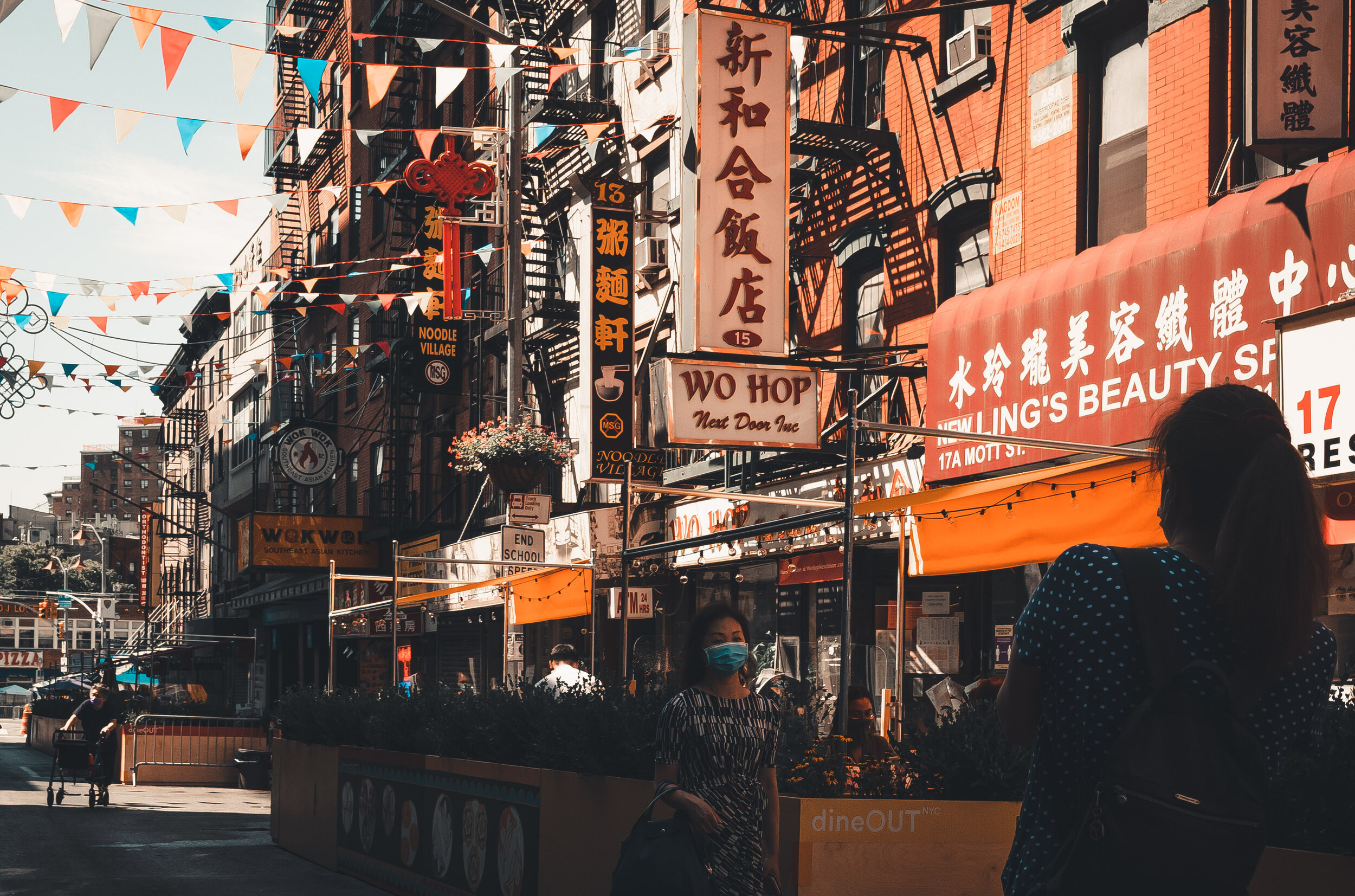 The majority of these galleries have settled in an area east of Bowery Street, known as 'Little Fuzhou,' whose first Chinese residents were Fujianese migrants who arrived in New York in the 1980s and 1990s. Before that the area was an enclave for the descendants of 19th-century Jewish migrants spilling over from the Lower East Side.
The Bowery is something of a borderland between these two historically immigrant neighbourhoods. Though now officially claimed by Chinatown, the area also bore witness to the Lower East Side's anti-establishment art scene, whose frontrunners included Keith Haring and Jean-Michel Basquiat.
"Local residents came in droves to protest what they viewed as the exhibition's perpetuation of 'dirty' Chinese tropes"
Thanks to this history, it's no coincidence that many of these newcomers are experimental pop-up spaces and small galleries with less established artists. Gallerists can enjoy the grunginess of the Lower East Side and the cheap rent of Chinatown, while claiming the 'gritty' working-class character of both neighbourhoods for their own projects.
Many proudly proclaim a bold break from the white cube establishments and blue-chip galleries of Chelsea and SoHo. But such claims sound facetious to their neighbours when held up to the realities of economic disparity: gallerists pay upwards of $9,000 for rent, while living next to public housing projects by the Manhattan Bridge and dilapidated Chinatown apartments typically shared by intergenerational households.