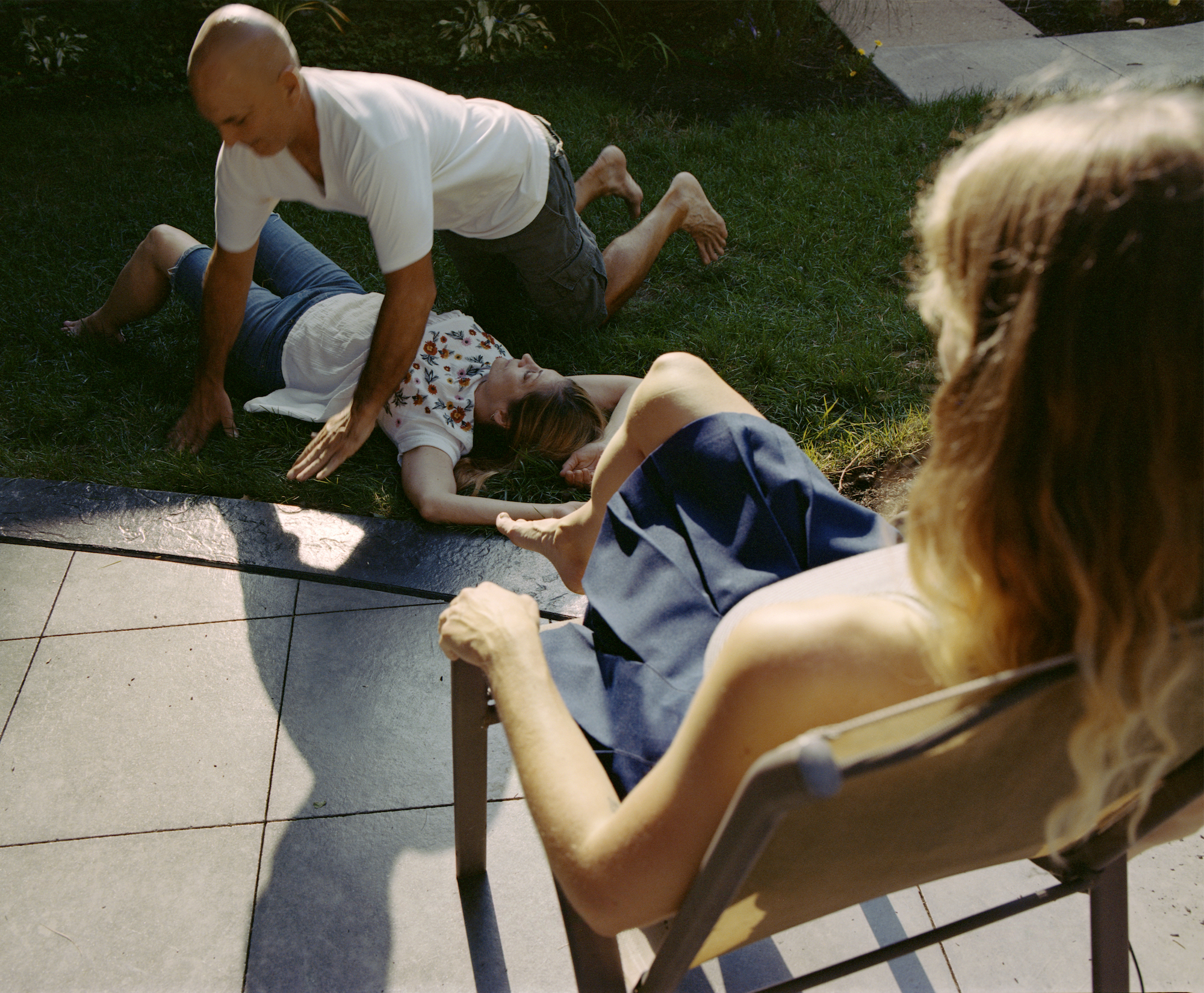 Ashley Markle's self-published photobook, Weekends With My Mother And Her Lover, depicts a rarely explored dynamic: that of a child watching a parent fall in love.
The Brooklyn-based photographer's project teases out the nuanced relationship between herself, her mother and her stepfather. Through what she describes as "acts of implicit voyeurism, performance and re-defining documentary portraiture", Markle lenses her American Midwest family in a way that is both constructed and raw.
Across the series, societal norms press upon the bodies of all three subjects, with the expected behaviour of a middle-aged man and woman differing from that of a 25-year-old. In this photograph, Markle assumes the role of the adult, watching over a moment of childish intimacy between her mother and her stepfather. Hierarchies are broken down, chronologies are reversed, and it's as if her mother has become young again in her new-found love.
"Her images disassemble the boxes we silo relationships into"
Play and provocation are central to Markle's photographs. Familial and sexual relationships are staged alongside one another in images that can make the viewer feel awkward at first glance: her mother straddling her stepfather while spitting on his bare chest; a close-up of his fingers digging into her naked back; another of the couple locking eyes while biting into the same apple.
Markle and her camera are so close as to appear involved in the romantic moments between them. In one image, she stands above the pair as they doze together on the sofa, casting a shadow over their touching faces and interrupting the shot.
Subtly, Markle's project probes any discomfort felt towards this criss-crossing of different types of intimacy. Her images disassemble the boxes we silo relationships into, as she toys with the meaning of "young love" and portrays the family unit in a new light.
Madeleine Pollard is a Berlin-based journalist specialising in culture and current affairs