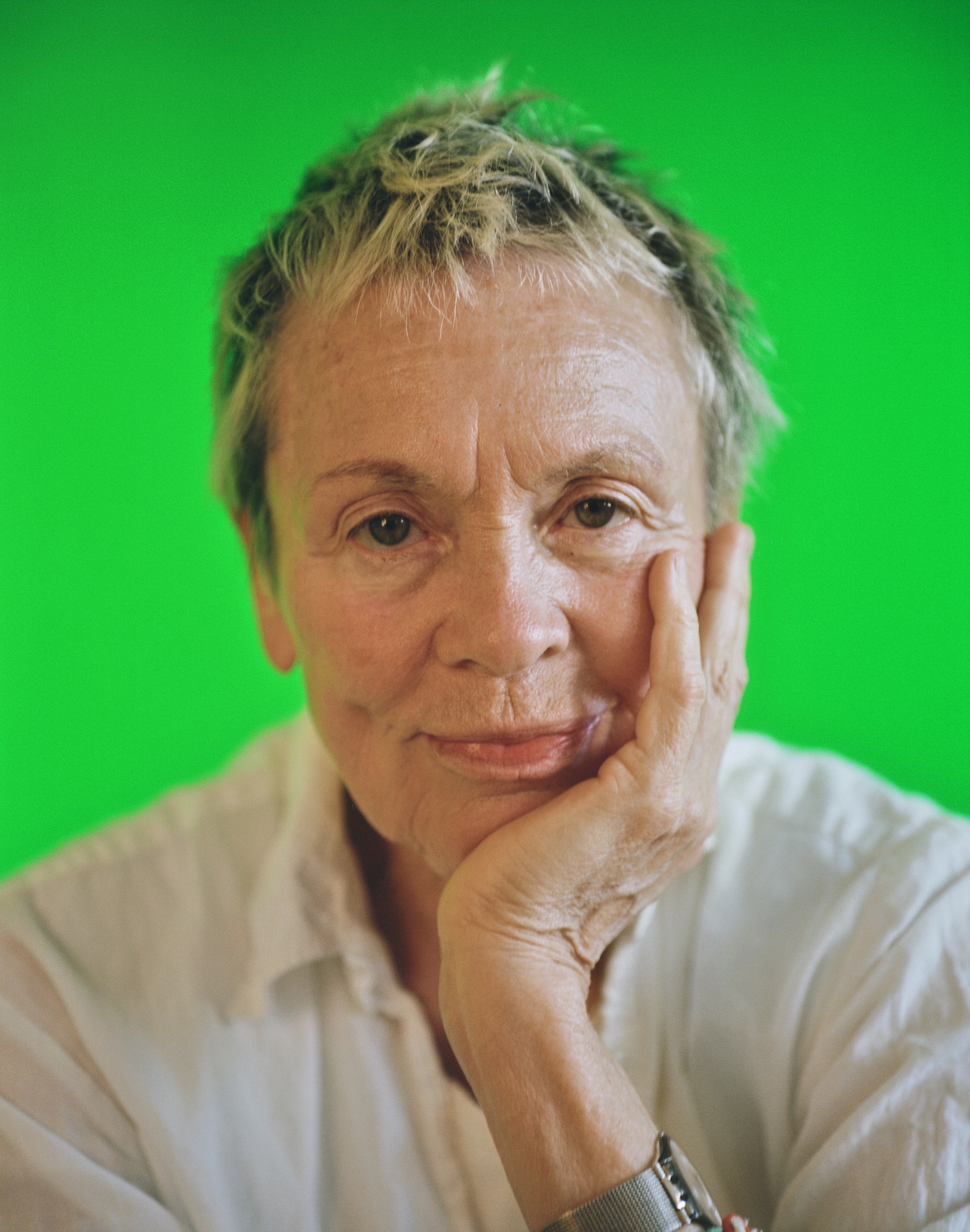 In April 2021, Manhattan's Javits Center was running one of the largest Covid vaccination sites in NYC. On a little stage within its medical observation area, legendary multi-media artist, musician and filmmaker Laurie Anderson was performing a pop-up set. In a video clip from the day, you can see Anderson break from narrating her avant-pop anthem O Superman to congratulate the freshly vaccinated crowd, the track's synthetic pulse (ha-ha-ha-ha) continuing, as mesmerising as it sounded on its 1981 debut. In a neat coincidence, the 'Vaccinate New York' stickers given to shot recipients resemble O Superman's artwork (Anderson's spot-lit 'strong arm' silhouette).
"For most people, it's the biggest crowd they've been in for a year," Anderson recalls, smiling. "They're coming out from being vaccinated, thinking: 'Oh my God, do I have a fever?', talking on their cellphone: 'I did it, I got it', but they're all alone, because the appointment's not something you go to with friends. And we're over in the corner playing. The whole audience was like, 'What's that sound?' And what happened there with the sound was really huge for me, because it was like language was in the air: it was everywhere, and it was touching people. It hit me as a revelation of what it is to hear in a big space. It was very freeing."
She pauses and tunes into this memory, eyes closed, lips parted, hands elegantly poised: "When you come out of jail, you hear and see things very differently. You're more aware of the space behind you, you're no longer held by these smaller walls, and it's an overwhelming feeling."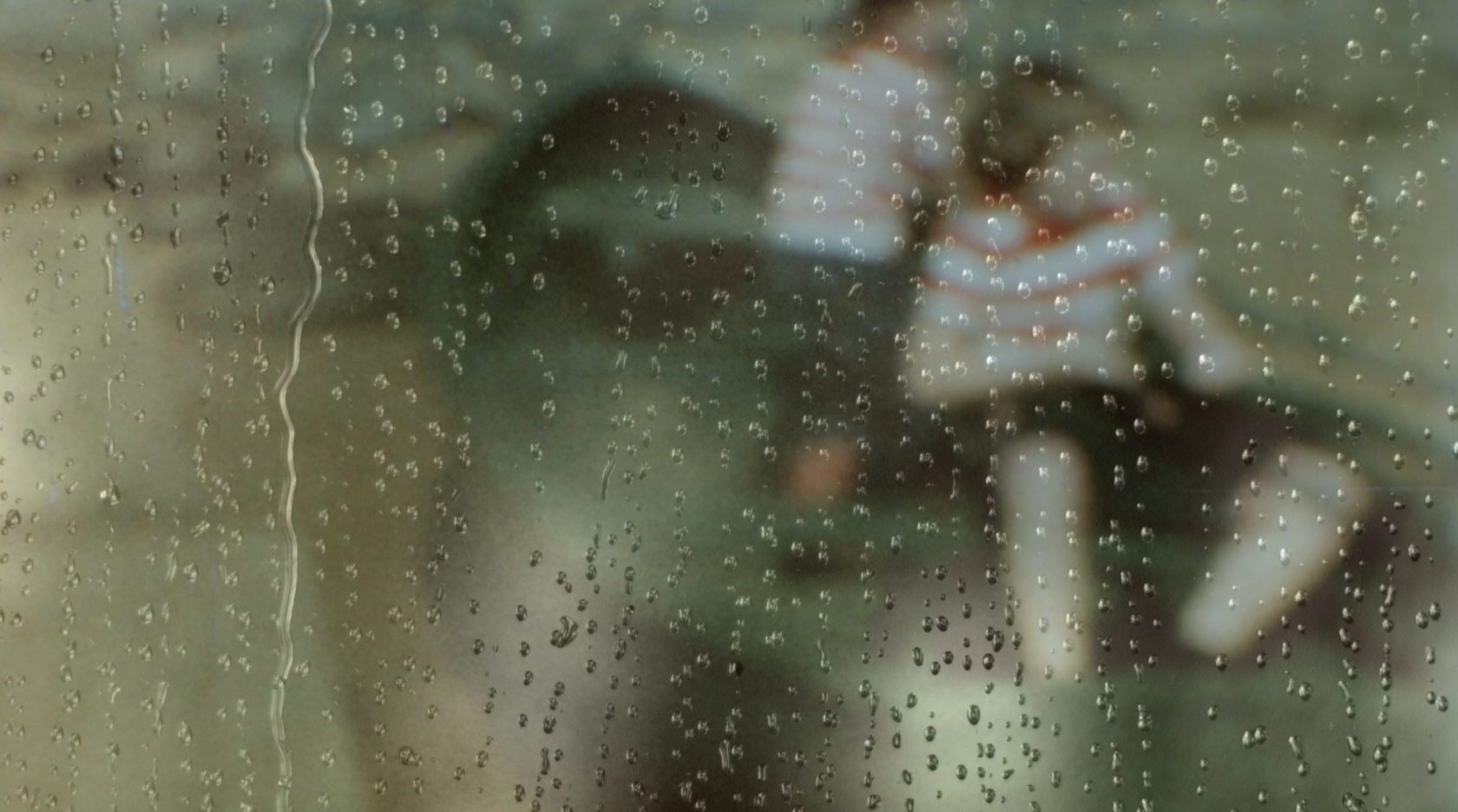 Language and liberty have been connective themes in Anderson's gloriously vast and fluid repertoire. Now 75, her artworks have embraced experimental performance, lushly expressive illustration, kinetic sculpture, political and personal commentary spanning the planet and beyond (she has been NASA's only artist-in-residence to date), and film projects including 2015's intensely moving Heart of a Dog: a blend of dream sequence and doc which relates the life and death of her beloved terrier Lolabelle (and in which her late partner Lou Reed also feels tenderly present).
She has also been an exhilaratingly free-form collaborator: guests on her 1984 album Mister Heartbreak included Beat author William Burroughs and disco maestro Nile Rodgers, while the Grammy-winning Landfall (2018) mused on environmental disaster with US chamber ensemble Kronos Quartet.
So many of Anderson's expressions and observations seem to suspend you in time as you experience them. The prospect of a career-spanning show sounds almost impossibly ambitious, but Laurie Anderson: The Weather ran at Washington, DC's Hirshhorn Museum from 24 September 2021 to 7 August 2022, spanning her landmark pieces from the 1970s to the present day in an expansive flow.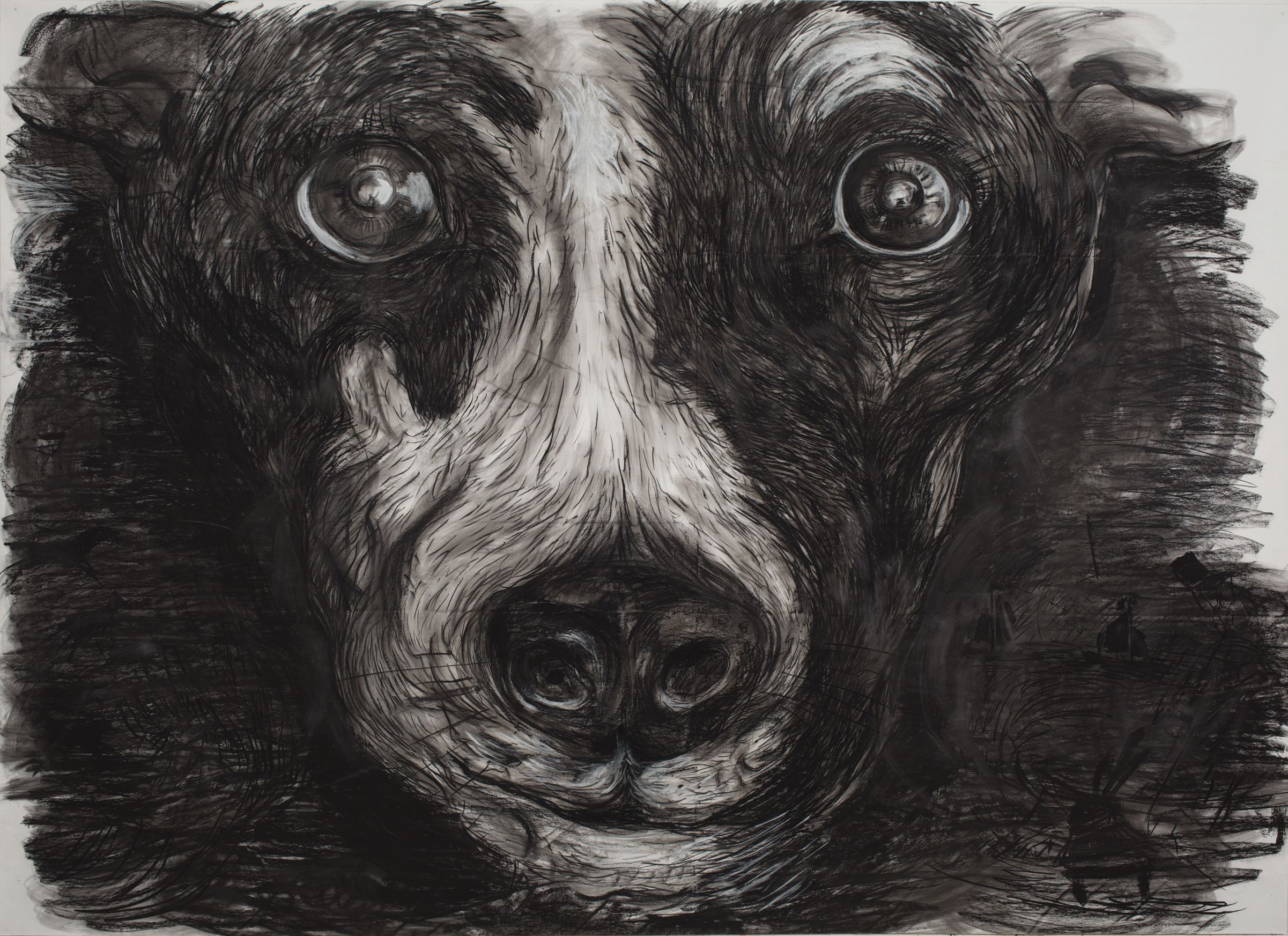 "This project has been on and off for so many years, and it was going to be happening during the Trump years, so I kind of designed it around that sense of dystopia," says Anderson. Obviously, things have changed for better and worse in this time, as she adds: "In fact, what's happening in the United States now is that we have a wonderful President."
She mentions a press conference where President Joe Biden took time to chat to a young child who was worried about Covid. "It could have been a staged question, I guess, but I was touched by it," she sighs. "After living with heartlessness for so many years, it's a shock to see that there are people who are looking to these many different problems with an eye to solving them."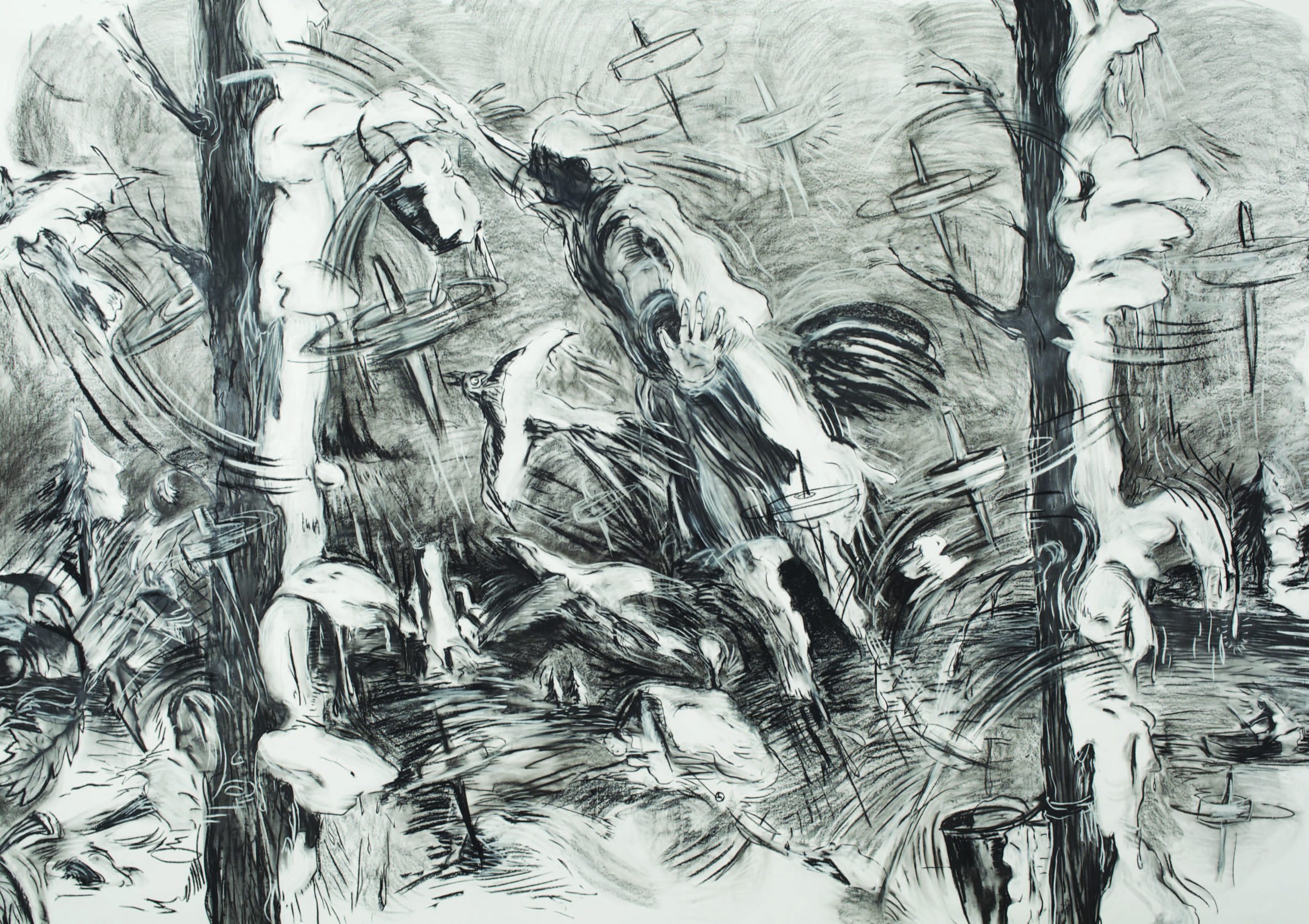 Compassion and empathy are recurring qualities in Anderson's spikier, surreally funny statements as well as her artwork: they're capable of evoking an intimate rapport, across any form. Many of Anderson's projects have felt like a fascinating and hopeful glimpse into an American psyche.
"People are always pushing you into one thing—you're supposed to decide, because we live in a world that doesn't like complexity"
Her Homeland performance (2008, preceding a 2010 album co-produced by Reed) stripped bare the grotesque bombast of the post-'War on Terror' USA, with Anderson using pitch-shifting tech to deliver monologues in 'audio drag' as male alter-ego Fenway Bergamot. Her 2015 'video sculpture' Habeas Corpus (which will return for the Hirshhorn exhibition) projects the real-life account of former Guantanamo prisoner Mohammed El Gharani (who was arrested as a child and unlawfully detained and tortured for several years) onto a larger-than-life figure, with a soundscape that also includes audio surveillance and nature recordings.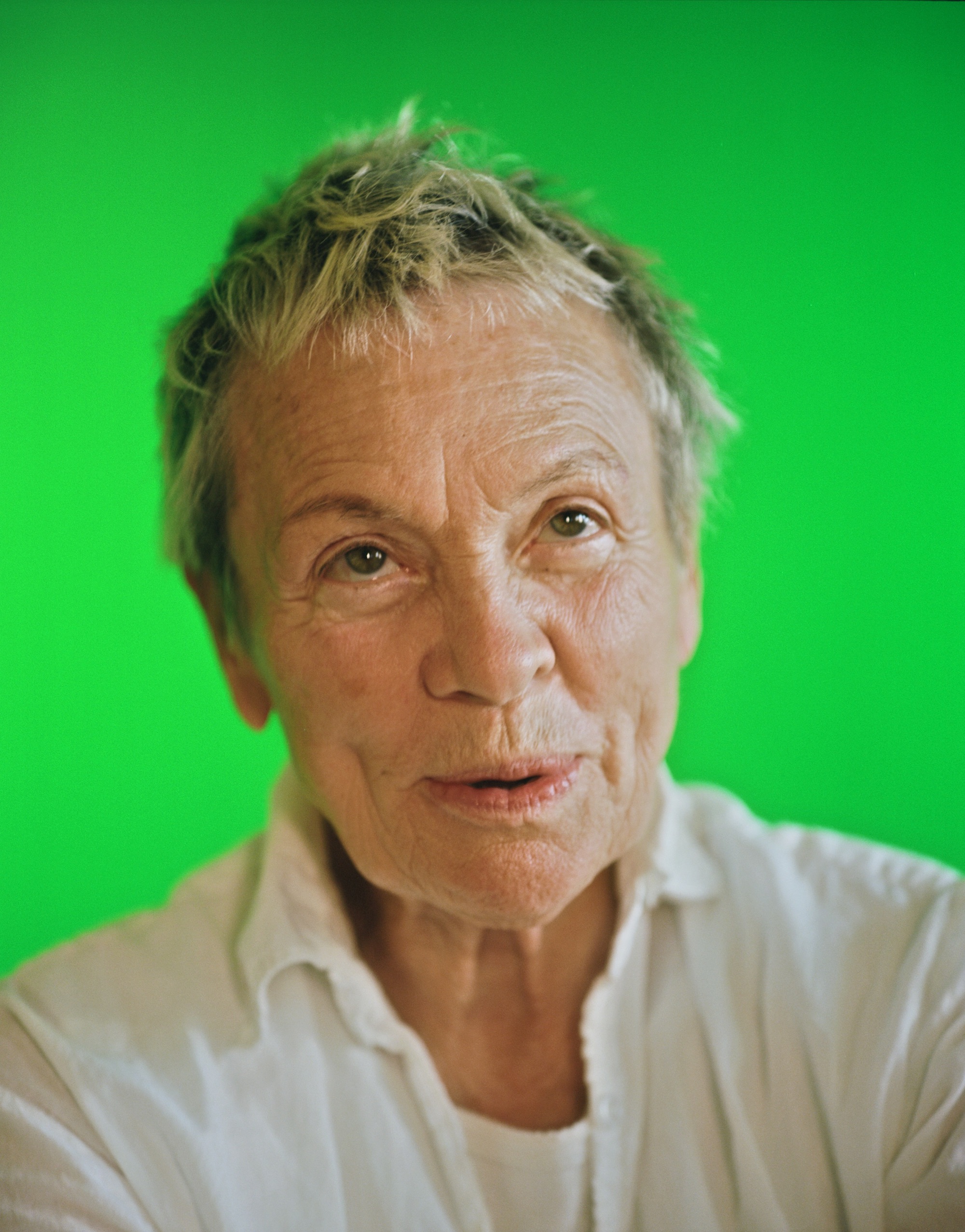 How did it feel for Anderson to revisit some of her earliest works, such as 1974's Duets on Ice performance, which she reprised in the Hirshhorn's Sculpture Garden in 2020, playing her violin while wearing skates embedded in frozen blocks of ice. In the live-streamed footage, the artist appears serenely assured.
"It still feels just as absurd and arbitrary as it did before," she says. "Except this time, I was playing it in Washington, DC, and at the White House nearby, Trump was giving his 'Romeo and Juliet' balcony speech. At the end of the performance, I said: 'Why don't we go over to the White House and see what's up?' And the whole audience went with me!" she laughs. "That was really satisfying. When they stormed Congress, I think Trump took a page from my book and said: 'Let's all go over there, and see how it goes.' I'm getting a lot out of being with audiences these days."
"When you come out of jail, you hear and see things very differently. It's an overwhelming feeling"
Anderson's earliest experiments emerged during New York's 1970s art scene, where she might perform on the same bill as Philip Glass and Allen Ginsberg, or collaborate with comedian Andy Kaufman (her 1995 track The Rotowhirl describes wrestling onstage with Kaufman). She still lives and works in NYC, but her unconstrained approach to art makes her an exceptional figure in the modern world.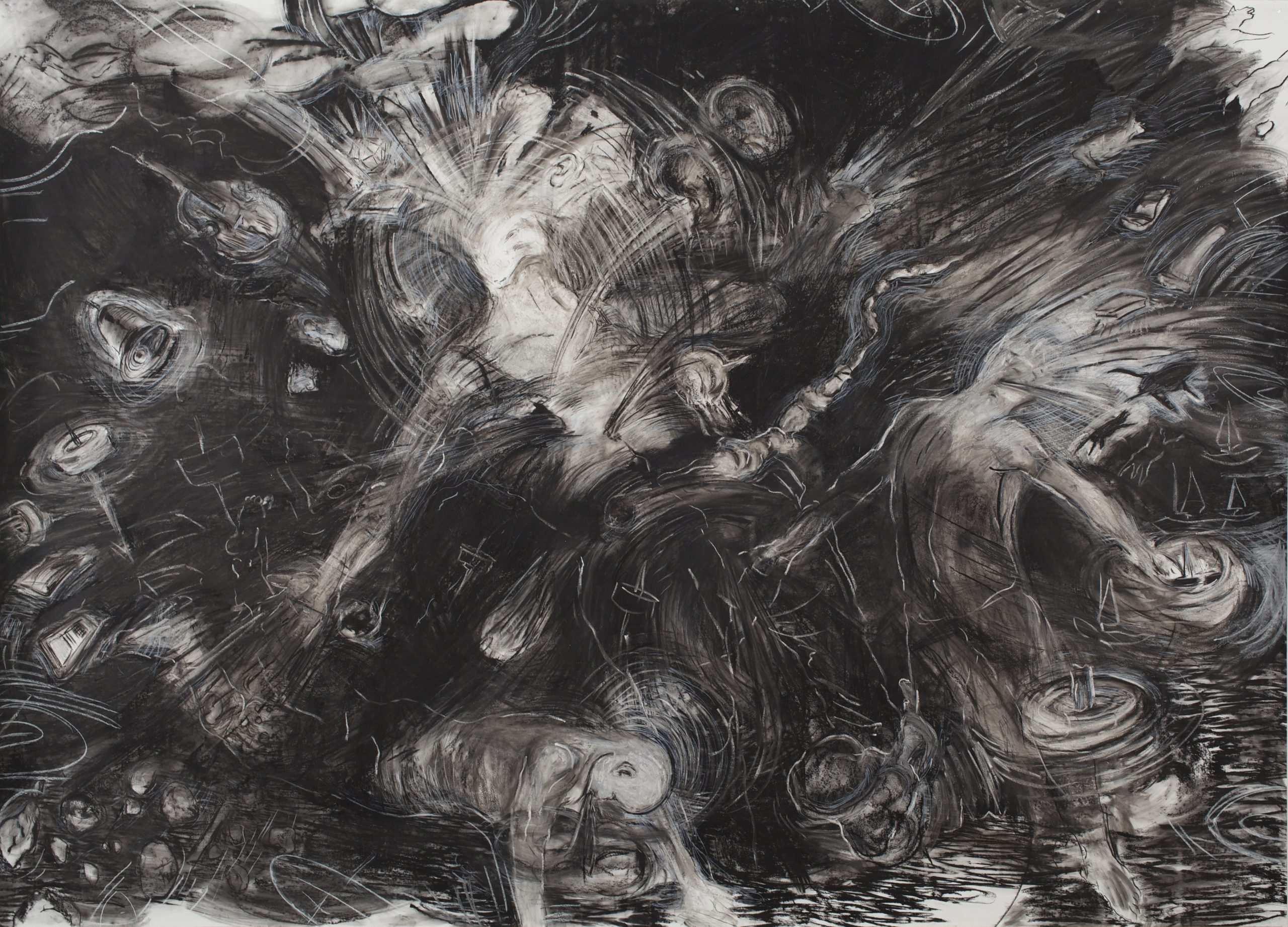 "People are always pushing you into one thing—you're supposed to decide, because we live in a world that doesn't like complexity like that," she says. "People also experience that creation of their so-called personality as a horrible trap. 'I'm a shy person, I would never do that.' Really? Who said you were shy? It's an obvious point, but I think it's important to realise that you made that, and you can break it. And you probably should break it."
"After living with heartlessness for many years, it's a shock to see  there are people looking to these problems with an eye to solving them"
Anderson is sceptical about a screen-fixated world (, but in her work, though, screens can feel transcendental. A VR project created with long-time collaborator Taiwanese artist Hsin-Chien Huang, To the Moon (2019) is an evocative lunar trip created for the Manchester International Festival.
"I think as former lapsed angels, or whatever we are, we did know how to fly at one point, and we somehow do remember that in some way," she says. "Remembering that fills you with a kind of nostalgia, and you try to flap your wings."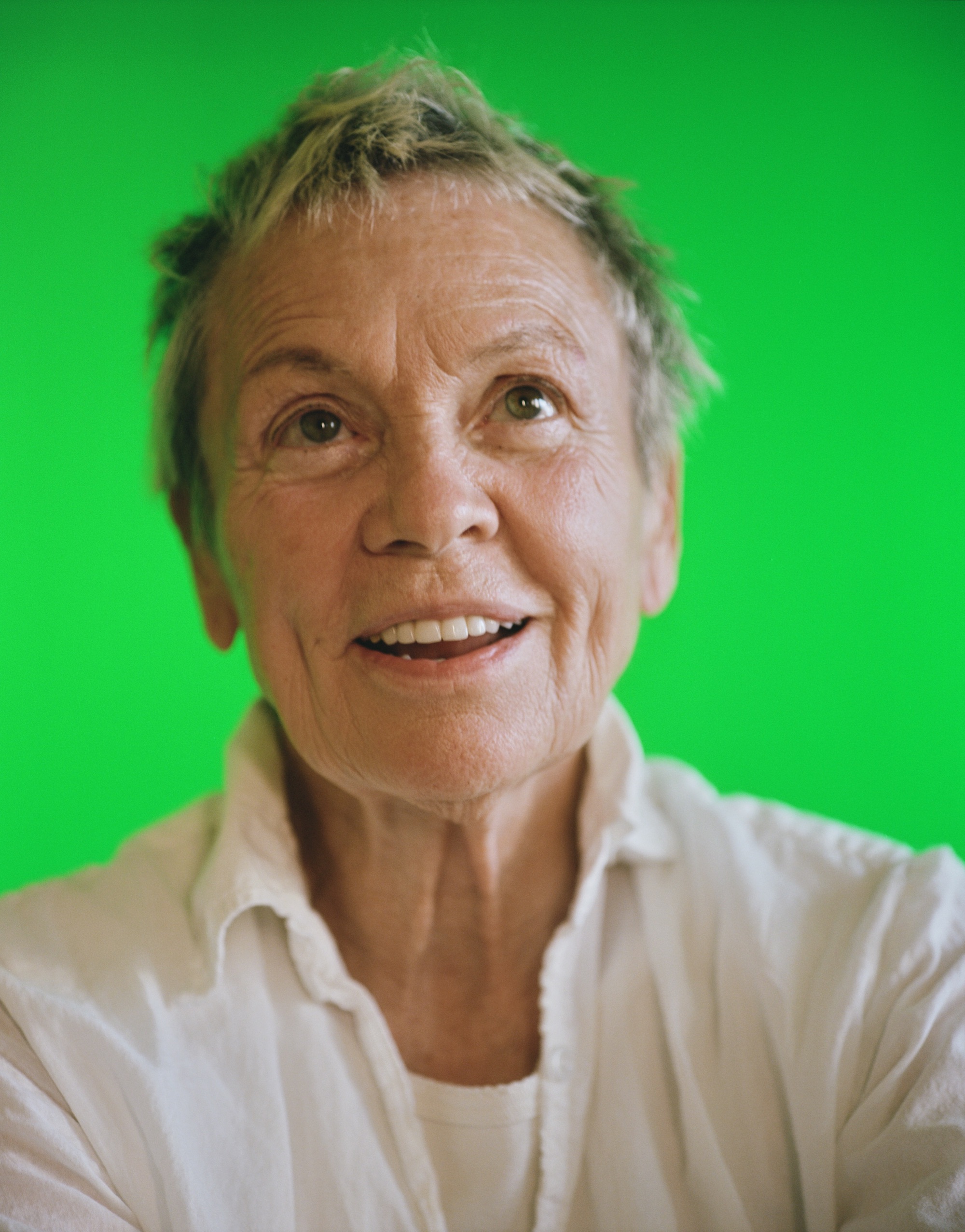 "Yeah, everything's going to be OK, nothing's wrong,. The great thing about life is that… it's all OK"
Lapsed angels feature in another upcoming epic: this time, Anderson is rewriting The Bible: "I'd say it's about time it got rewritten," she breezes. "Anyway, it's a different perspective; this group decided to cross everything that I'd ever written with The Bible, so it does sound like stories that I'm telling you. It's in my own vocabulary: I'm telling you, with great confidence, about the creation of the world, the dominion of man over animals, all the gory things that will happen in the future when the apocalypse happens and the Riders come in, and Hell opens up and we all fall in, and angels come down…"
Anderson's lucid voice is uncannily reassuring. The apocalypse might not sound too bad if she's telling the tale. She kindly goes along with this. "Yeah, everything's going to be OK, nothing's wrong," she murmurs, smiling. "The great thing about life is that… it's all OK."
Arwa Haider is a music and culture writer based in London
This full original version of this article appeared in Elephant #46 — Autumn Winter 2021, available to buy here
Portraits © Mayan Toledano