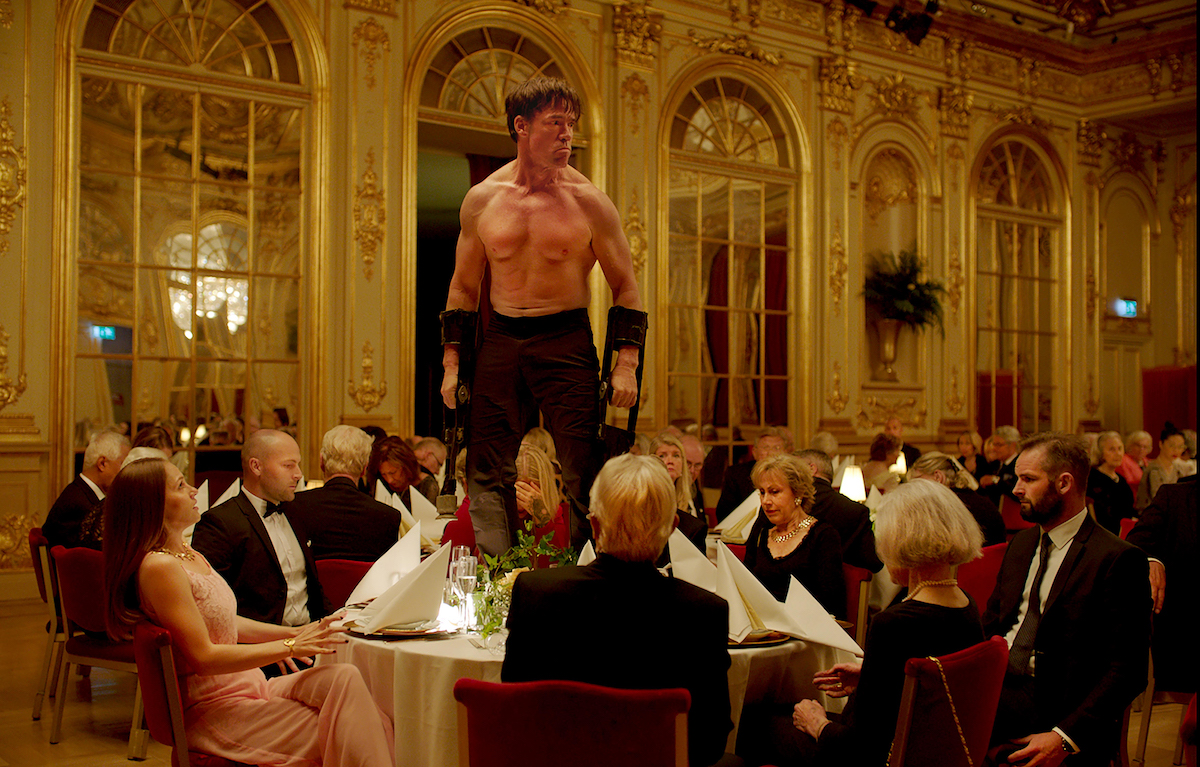 Money casts a long shadow in The Square, Ruben Östlund's dark satire of the art world. In an alternate Stockholm where the royal family has been abolished and their palace turned into a museum, the art establishment are the new royalty. Museum director and "minor celebrity" Christian (Claes Bang), Östlund's anti-hero, explains that his biggest challenge is to compete with rich collectors over acquisitions; benefactors are feted at lavish dinners; and yet, when faced with the many homeless beggars that cross his path, Christian's refrain throughout the film is: "I don't have any cash."
The film is full of delicious comic digs: Dominic West's turn as a smug artist whose trademark outfit is a blazer worn over pyjamas; journalist Anne (Elisabeth Moss, magnetic and challenging) quoting some obfuscating copy from the museum's website about the "dynamics of the exhibit-able"; a debate about whether Comic Sans can be used ironically as a font for a threatening letter. But Östlund is primarily a moralist. His previous movie Force Majeure (2014) was about a father abandoning his family in the face an avalanche. The Square uses the art world as a crucible in order to question whether, in these neoliberal times, we have forgotten the social contract that binds us all. Christian is planning a new show, centred around an installation called The Square, a space traced in neon between paving stones and accompanied by the manifesto: "The square is a sanctuary of trust and caring." When Christian has his phone and wallet stolen and endeavours to retrieve them, he triggers a chain of events that repeatedly puts the social contract defined by The Square to the test.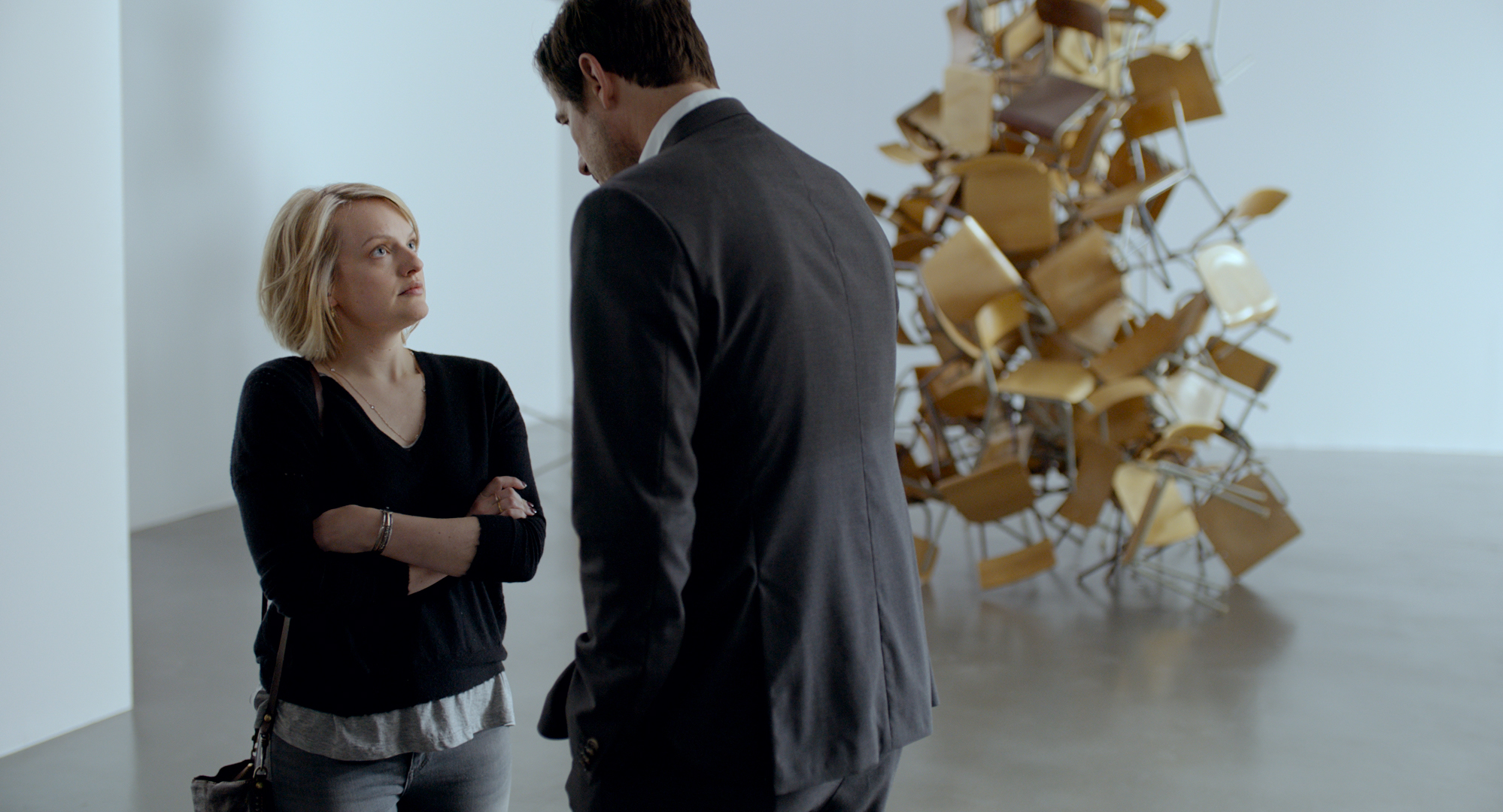 A major plot line of this modern parable concerns the distinction (if any) between art and marketing. Things begin to go badly wrong for Christian when he unwittingly green-lights a hard-hitting YouTube advertising campaign for The Square designed to go viral by competing not with other museums but with "natural disasters, terror threats and moves by right-wing politicians." Beyond this, there is a sort of viral take-over of reality by art in the whole film: a street robbery is staged like a choreographed happening, and besides showing real artworks (the emblematic neon piece stating "YOU HAVE NOTHING" is by Berlin-based artist Ruby Anemic), The Square itself was inspired by an installation of the same name made by Östlund in collaboration with producer Kalle Boman for the Vandalorum museum in Värnamo in 2014. Since then the piece has been moved into the town's public square, where it has been used as a social arena for gathering and protesting.
Östlund is a master of surreal unease, and what often starts out as a comedy sours excruciatingly into dread. A one-night stand between Christian and Anne ends with an unseemly tug of war over a used condom; a serious art talk is repeatedly interrupted by a Tourette's sufferer ("Garbage!" "Whore!"); in a horrifying illustration of the bystander effect, a black-tie fund-raising dinner is highjacked by its entertainment when a performance artist acting like a wild ape (Terry Notary) attempts a sexual assault on a guest. Big questions are raised throughout the film. Should freedom of speech be absolute? What constitutes our social responsibility? The Square is implacable fun, with plenty of food for thought.
Elephant Rating: 🐘🐘🐘🐘 (4/5)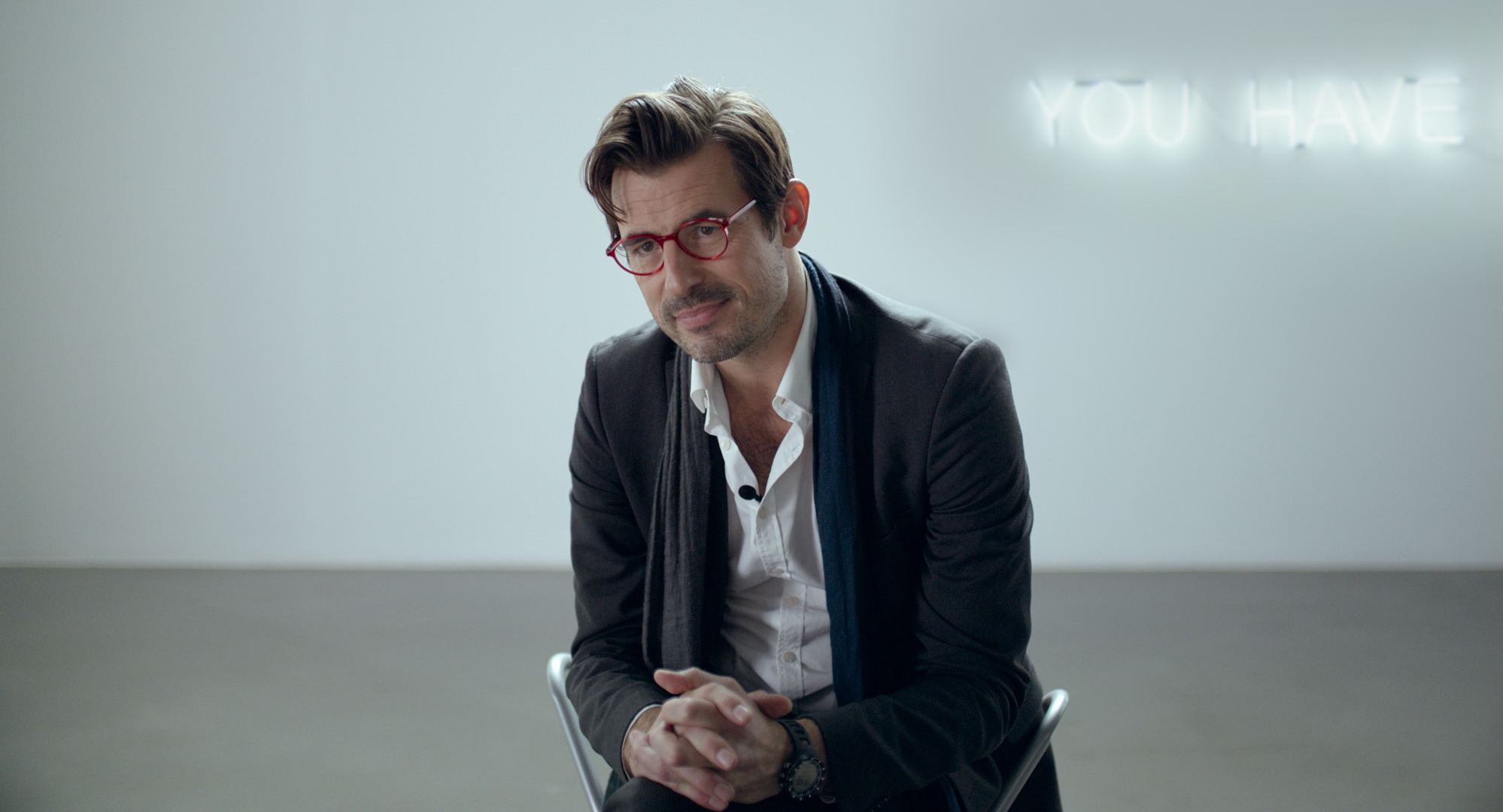 All images courtesy of Curzon Artificial Eye