New York – Curation has informed narratives about our world since, quite literally, the beginning of time. The bits and pieces of history, news, religion, art, sports, media etc., that we've held onto are the foundation of how we understand ourselves and different cultures. 
For centuries, Western cultures have been fed a fixed perspective. It's no secret that the cis white male artist, collector, publisher, curator, gallery owner (you name it) has been represented in the past by staggering percentages. This downfall has led to a fallacy of sorts; a misunderstanding of history and an ecosystem blown out of proportion. By result of our past curatorial algorithm, art history has spotlighted a small demographic and, consequently, cast multitudes of talented and important artists of color and women artists to the side. This is how we know curation has power.
Bronx-native Dominican American curator, Kiara Cristina Ventura, is working towards reclamation. During our conversation, Kiara explained, "we are living in art history now." Artists that we choose to hold and highlight in present conversation will be crucial to art history a century down its timeline. 
Kiara's an independent curator, writer and curatorial platform owner. At age 27, she has an impressive curatorial roster including The Museum of the African Diaspora, San Francisco; The Bronx Art Space; and Penn State University, amongst many others. 
Kiara's first ever curatorial project was at a Bronx apartment in Parkchester where she worked closely with painter and best friend Nicole Bello. Her second project was shown out of the backyard of her uncle's house in Crown Heights. Now, her most recent show (co-curated by Cornelia Stokes) was at Sean Kelly Gallery, New York.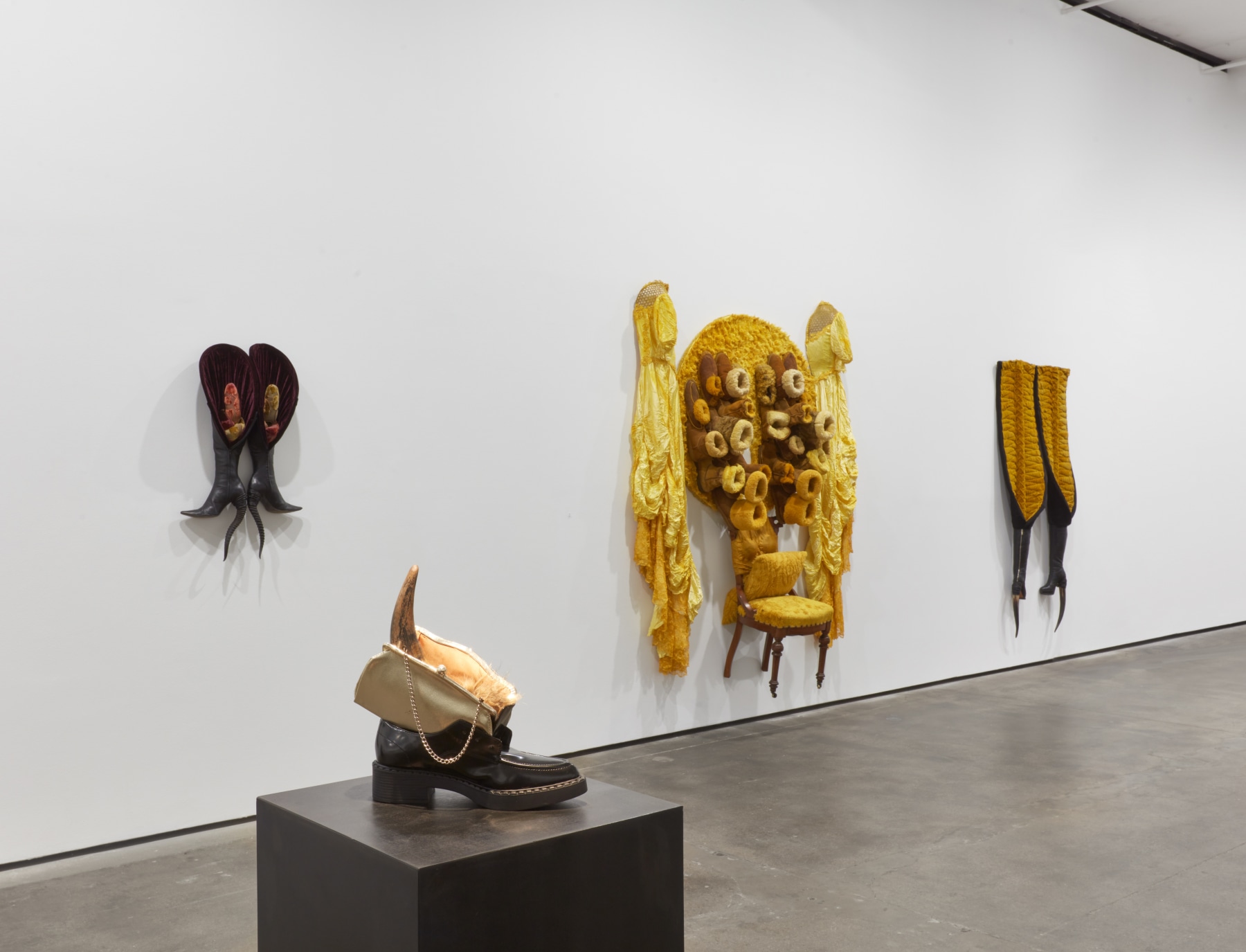 The show is called Reclamation and explores the power of perception and expectation. Using recognizable materials, icons and forms, the work is meant to challenge social conditioning especially under the premise of Western consumption and in relation to notions of beauty, art history, religion, spirituality and sexuality.
The show is a collaboration between Sean Kelly Gallery and NXTHVN, a curatorial and artist residency program. This year's fellowship program included artists; Anindita Dutta, Donald Guevara, Ashanté Kindle, Athena Quispe, Edgar Serrano, and Capt. James Stovall V; and curators Kiara Cristina Ventura and Cornelia Stokes. The program stands out among others, allowing both curators and artists to form a unique bond over 10 months time and create a show that is mutually reflective of the collective.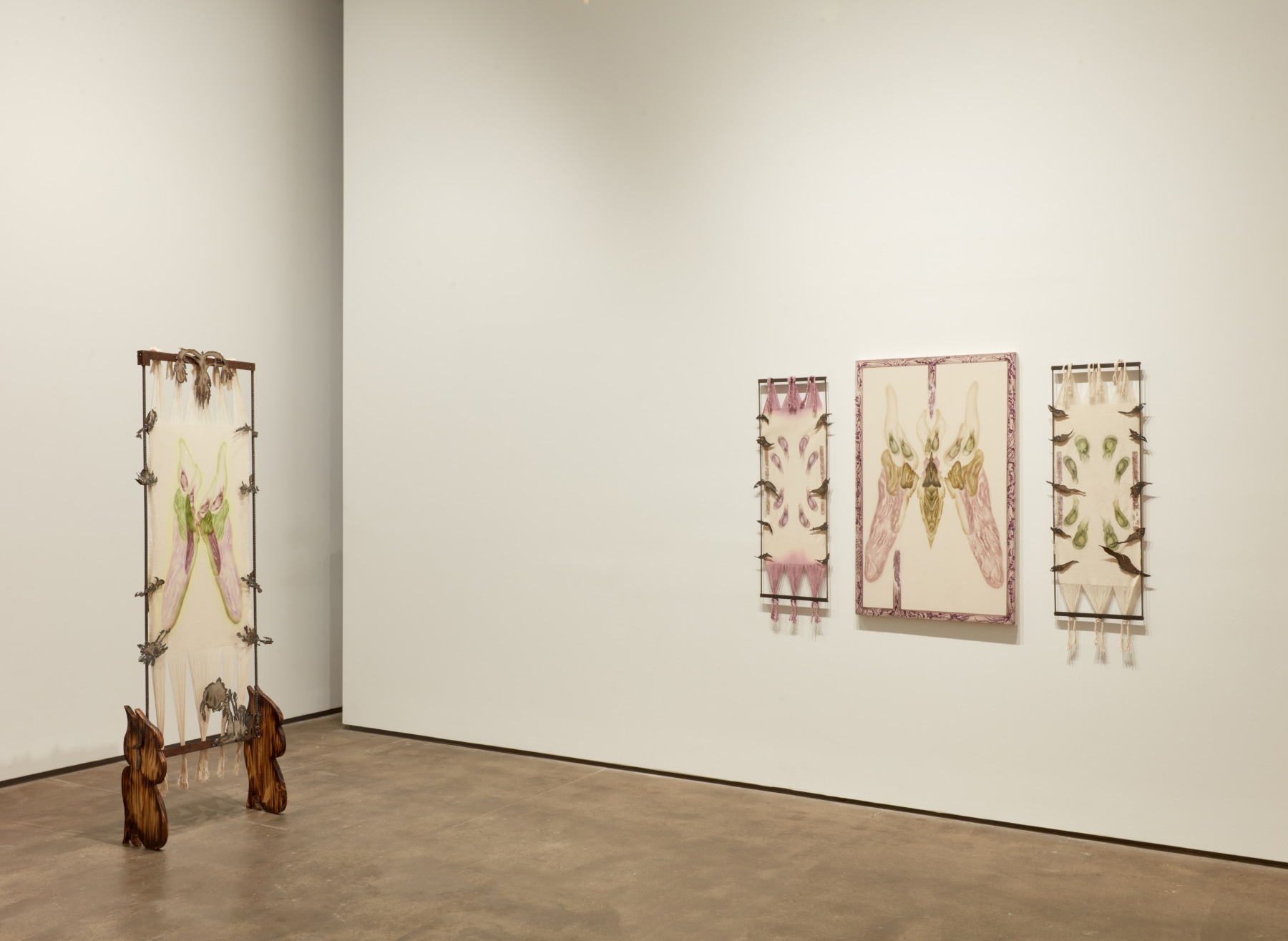 Kiara's practice deconstructs the notion of a sterile "traditionalism" and redefines curation on her own terms; prioritizing community, education and representation. Through Kiara, I've learned that curation reveals itself in different forms and is maybe just a fancy word to describe how one engages with their space. 
Kiara's currently expanding her brainchild, PROCESSA in Ridgewood, Queens. PROCESSA is a platform through which Kiara physically and virtually curates exhibitions, programs, and products while centering the narratives of marginalized communities and artists of color. Within this space, she teaches art history classes about contemporary artists of color, working to combat the Western/white-cis curriculum often taught in today's academic spaces.
"What am I doing? What is this amounting to? I think we have to take a step back and think about legacy. That's what keeps me going, the legacy that I'm creating within my community."
It's important to ask questions and establish how you define curation in your own practice. What does curation look like outside of the premise of an institution or gallery, or even beyond a physical space? 
Eyes Wide Open is an artist book focusing on collage art by artist Magdaline Davis, curated by Kiara and published by PROCESSA. The collage collection takes viewers through a range of themes from the beauty of Blackness to spiritualism, sexuality, satire, and societal hierarchies. 
Speaking with someone who has carved out such an impactful career for themselves leaves me feeling hopeful. It's almost impossible to sit down and speak with Kiara and not walk away feeling inspired. In the spirit of boundary-less curation, I've co-compiled some cardinal rules of curation according to Kiara.
Be true to yourself. In the end, you're left with your notes app and the ideas that crawl within it. Kiara keeps folders on her laptop with ideas to use in future shows. The idea's come from her own personal experience, "I think about it as being similar to an artist making work. If I'm going through something, or if I'm thinking about something, I'll incorporate it into a show," says Kiara. Your values, your actions, your choices; they are what define you. Center your experience in your practice. If not, who will? 
Whatever your practice may be, make it multidisciplinary. Right now, Kiara has the intention of writing more on her own time and sharing it publicly. "I really want to dig deep into things that are on my mind through writing, then, I feel like I'll be better to go on and keep curating," she says. Build yourself to be a multifaceted, autonomous being, these skills will carry over into anything and everything. 
Ask for what you want. Use your resources and request funding. Sometimes Kiara wonders, "if I were a male curator, where would I be in my career? Oftentimes, I present my fee and I'm questioned." It's challenging not to compare yourself to your peers. Women in general and especially in the workforce must learn to ask for what they want because they won't be handed the same as their male counterparts. 
Deconstruct, rebuild, wait, add, edit, erase, overlap, repeat. Curation is a delicate force and follows the line of whomever is drawing it. Right now, Kiara's heart is in activating space and programming within her community. However, she says she "could also gear towards a more "traditional" structure collaborating with galleries and institutions, working on exhibitions with physical work." The world of curation is limitless and I have full faith that whatever curatorial project Kiara embarks upon next will be nothing short of excellent.
The bottom line is, curation has an astronomical impact on society at large. This is why it's so important that curators like Kiara are working to shift our focus to the bigger picture. Afterall, this is art history in the making.
Words by Gwyneth Giller