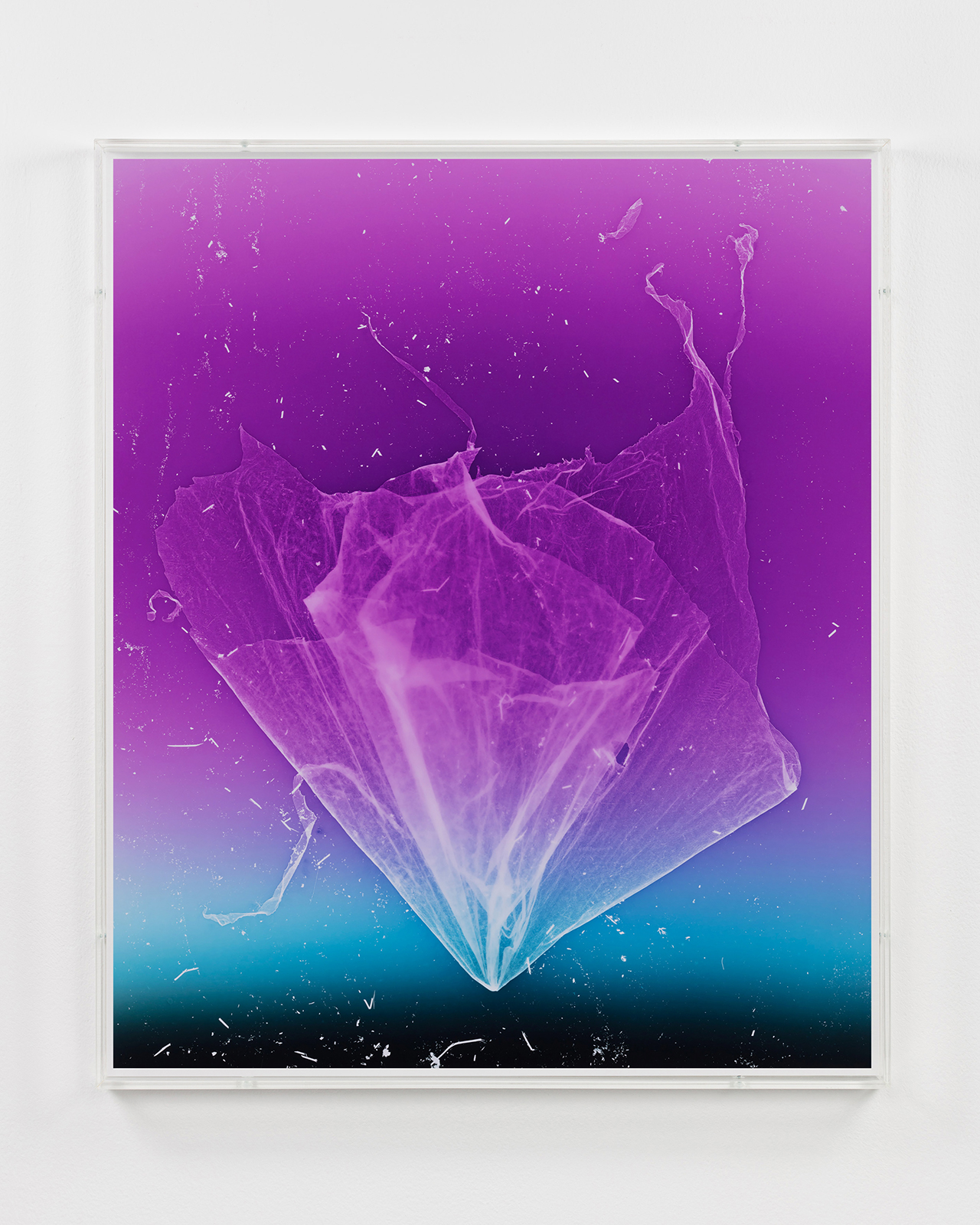 When Anne Hardy was researching for her 2019 Tate Britain Winter commission, she scoured the banks of the River Thames, inspired by the area's medieval history. While capturing field recordings, she also collected detritus and lost objects, paying particular attention to the river's mystical associations.
Hardy has incorporated these finds into a new series, The Depth of Darkness, the Return of Light, a selection of which is now showing at Maureen Paley's Studio M in London as Rising Heat. The exhibition, the artist's fifth with the gallery, comprises a selection of photograms created by manipulating light over the assortment of found bric-a-brac she retrieved from the banks of the river.
The resulting works have both a chemical and astronomical atmosphere, with the assembled objects casting unruly shapes and imprints on the paper. The hazy orb in Equilibrium is planetary in nature, as are the constellation-like flecks of Leaden Shade and Still Waters. On closer inspection, these shards resemble metal filings, the tiny specks in Descent suspended as if floating in an oily solution.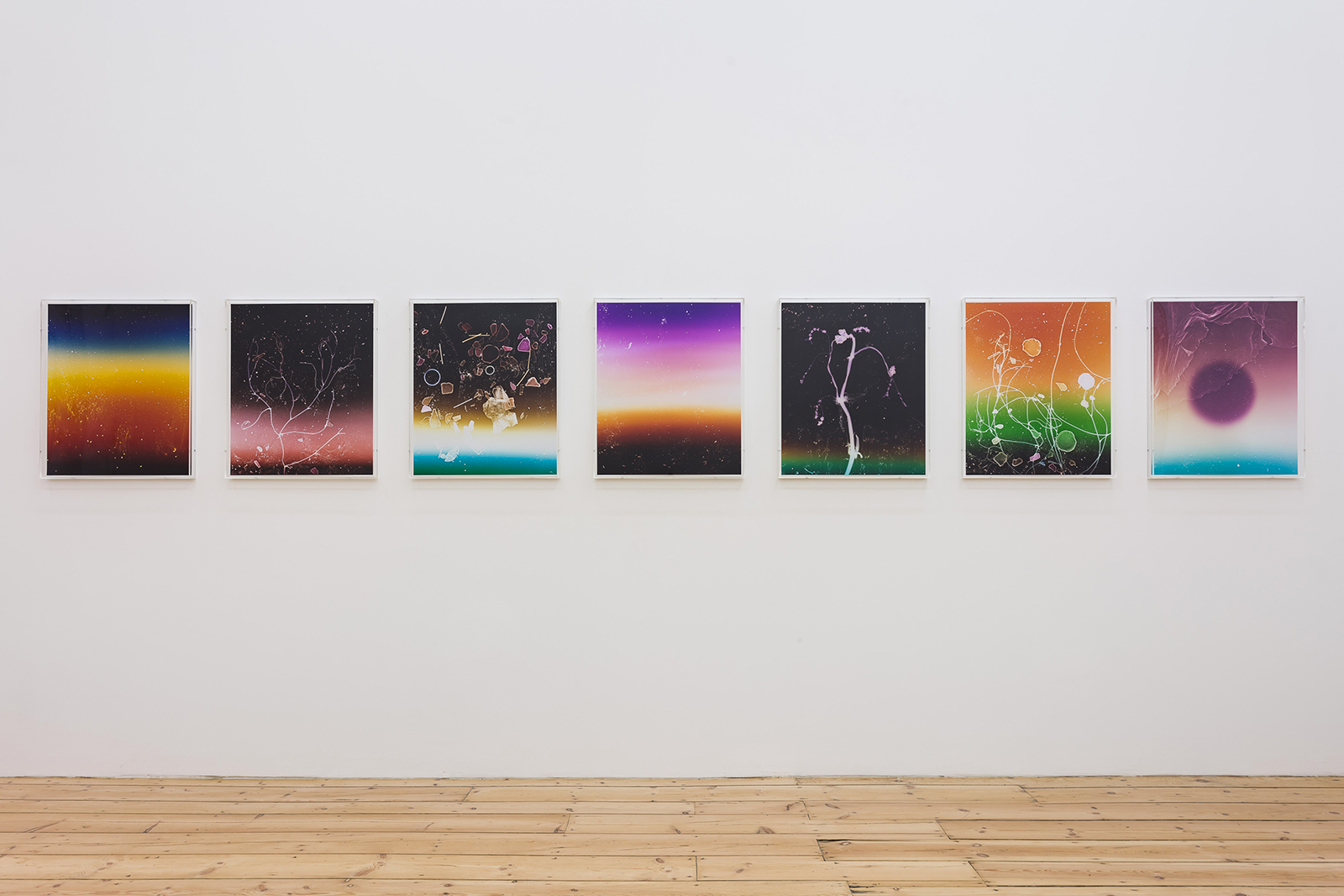 Hardy's project is one of transfiguration, fostering a deliberate distance between her source material and the photographic outcome. "I use materials that are leftover, abandoned or found; things that have somehow lost their purpose or their function but embody a feeling of potential," she explains in an interview accompanying the exhibition. "I'm interested in the process of transformation that happens in the darkroom that is quite alchemical, uncontrolled and involves a level of serendipity."
That her materials are from the banks of the Thames is a key factor in this randomness. The objects represent the lives and interactions of generations of people, meaning that their eventual position and appearance evoke seemingly disparate moments throughout time, though their exact origin remains untraceable, obscured by sunburst palettes and inky black horizons. "I imagine the city as a kind of sea with tides, and eddies and places where stuff gets stranded or deposited," she says. "I think about those corners as being a bit like the unconscious, or the soul of the city and I take things from these areas."