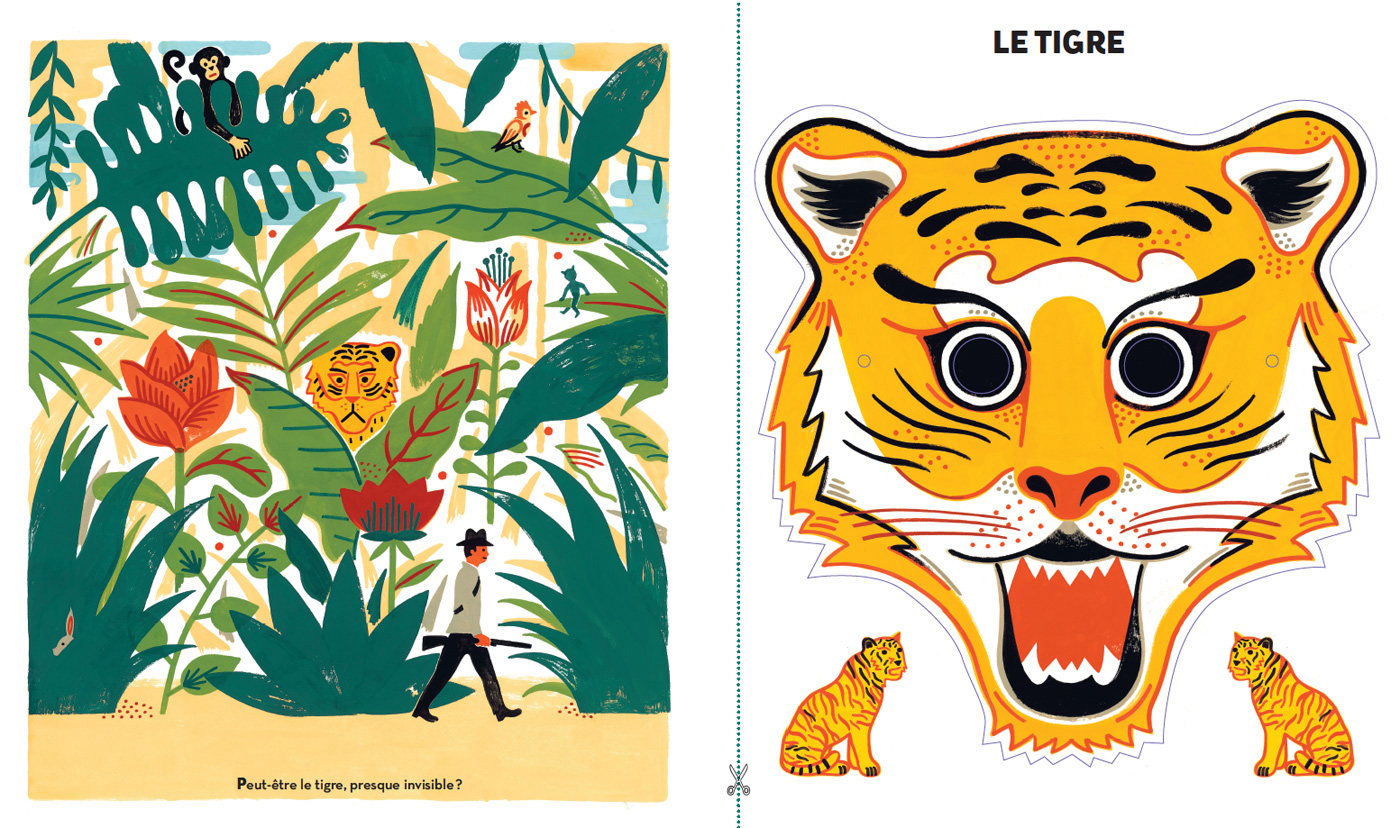 Masks in the Forest: A Story Told With Masks, Laurent Moreau, Gestalten
This underrated book deserves to be on all children's bookshelves: with nine pre-cut pop-out masks, this interactive books lets you bring the story to life with fantasy and play. The stage is set in an enchanted forest where all kinds of animals are waiting. Hours of fun—and endless stories to be told.
Maya Angelou & Jean-Michel Basquiat, Life Doesn't Frighten Me, Abrams Books
It's been twenty-six years since Life Doesn't Frighten Me first came out, and it is something of a classic by now—a collaboration between two inimitable artists, Angelou and Basquiat. Angelou's poem about bravery and courage (perfectly pitched for small people, but adults might just learn from her wisdom too) is paired with paintings by Basquiat, carefully juxtaposed so that they seem to illustrate Angelou's words. The book was re-released last year to commemorate the twenty-fifth anniversary.
Taro Gomi, Everybody Poos, Kane/Miller
Everybody knows everybody poos, but this small, simple delight (I'm referring to the book, of course) is still fun to read: it's all about the cheeky nods to the adult who is likely reading this on repeat. The book was in fact first published back in 1977 in Japan, and is written and illustrated by the legendary Taro Gomi, one of Japan's most prolific children's book authors, who has published more than 400 books—Everybody Poos, however, has been one of his longest-running successes. I mean, are you even a child if you don't love a bit of toilet humour?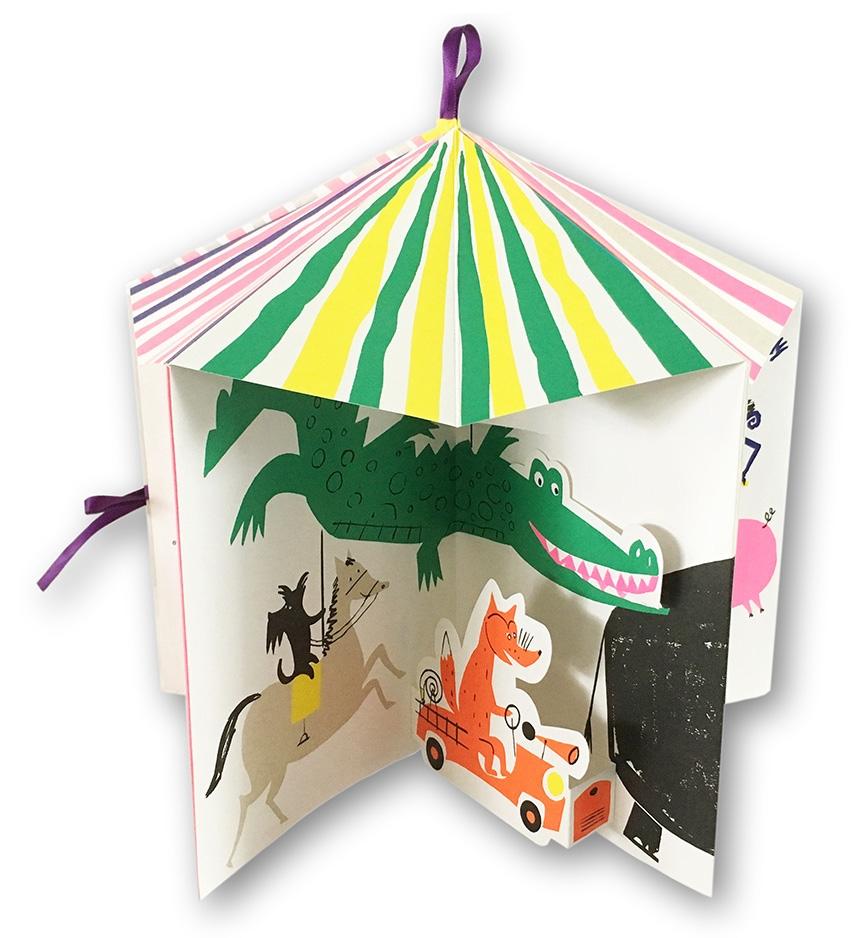 The Carousel of Animals, Little Gestalten
This beautifully-made pop-up book is an art work in itself: cleverly designed to look like a mobile, it brings a menagerie of animals to life; an innovative way of telling a story. Just keep it away from tiny hands that tend to want to rip things…
Tomi Ungerer, The Three Robbers, Phaidon
The plot of this tale centres around Tiffany, an orphan who is kidnapped by three cruel robbers. Gradually, the good-nature of the innocent girl mollifies her captors. A story that is simple as well as sophisticated, reflecting on gender, power, money and corruption, The Three Robbers is the perfect introduction to satire for small people. The late, great Tomi Ungerer caused controversy in the sixties when parents first found out about his "other work" as an artist, causing him to be rejected from the children's publishing world for decades—but eventually he was lauded as one of the most original storytellers of all time, and rightly so.
Toshio Saeki, Tricks for Kids, Fukuinkan Shoten
Toshio Saeki was greatly influenced by Ungerer, having received a copy of his first publication in Japan in the sixties. It's perhaps because of Ungerer that Saeki, a known erotic illustrator with a tendency for the transgressive, decided he could do children's books in tandem with his adult works. To date, he has authored and illustrated three children's books. They're not translated to English—yet—but the illustrations alone make them worthwhile. Like Ungerer, Saeki isn't afraid of introducing a touch of darkness and malevolence into his stories for children.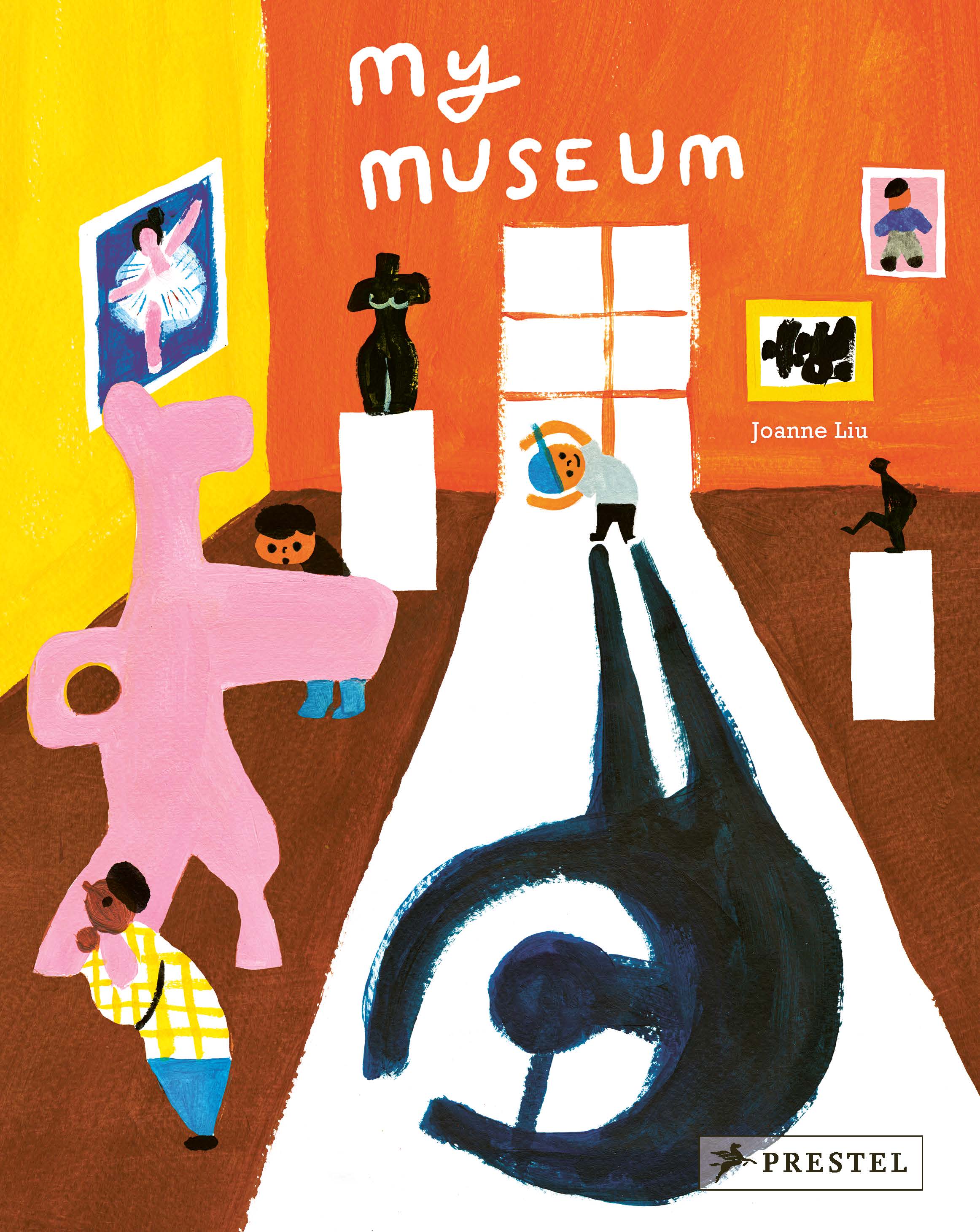 My Museum, Joanne Liu, Penguin Random House
Go to any museum, and you will see a reluctant, bored child being dragged around, not allowed to touch anything, yell or draw on the walls. Museums suck, especially if you're under five. This illustrated book—the story is for you and yours to invent—finds fun in the museum through a child's eyes. Sure, there are Mondrian's and Matisse's on the wall, but look, Mum, there's also art in shadows and on the floors. Plus Joanne Liu's illustrations are colourful and chubby, just like your child.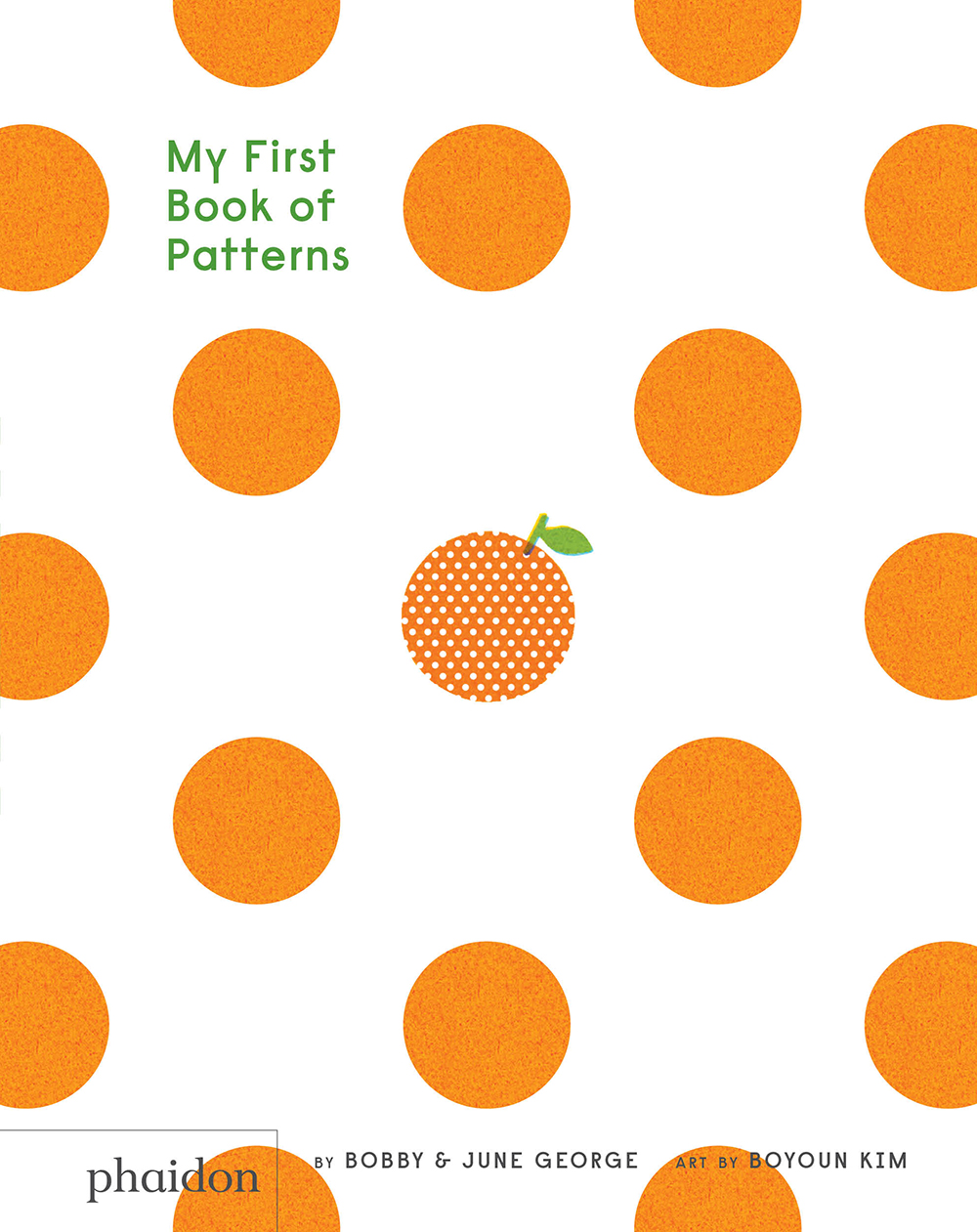 My First Book of Patterns,  Bobby George and June George, June Books
There are few books out there for the very, very young—as in, just started to make out shapes and still see in black and white, as children do for the first few months. Their eyes might still be developing but they can still be stimulated by patterns and shapes, particularly like the bold graphic ones in this genius board book. Inspired by Montessori methods, it introduces the concept of turning shapes into patterns, and it's colours will amaze once the world emerges into full-on technicolour, (science says around five months of age—the same time they start to see in 3D).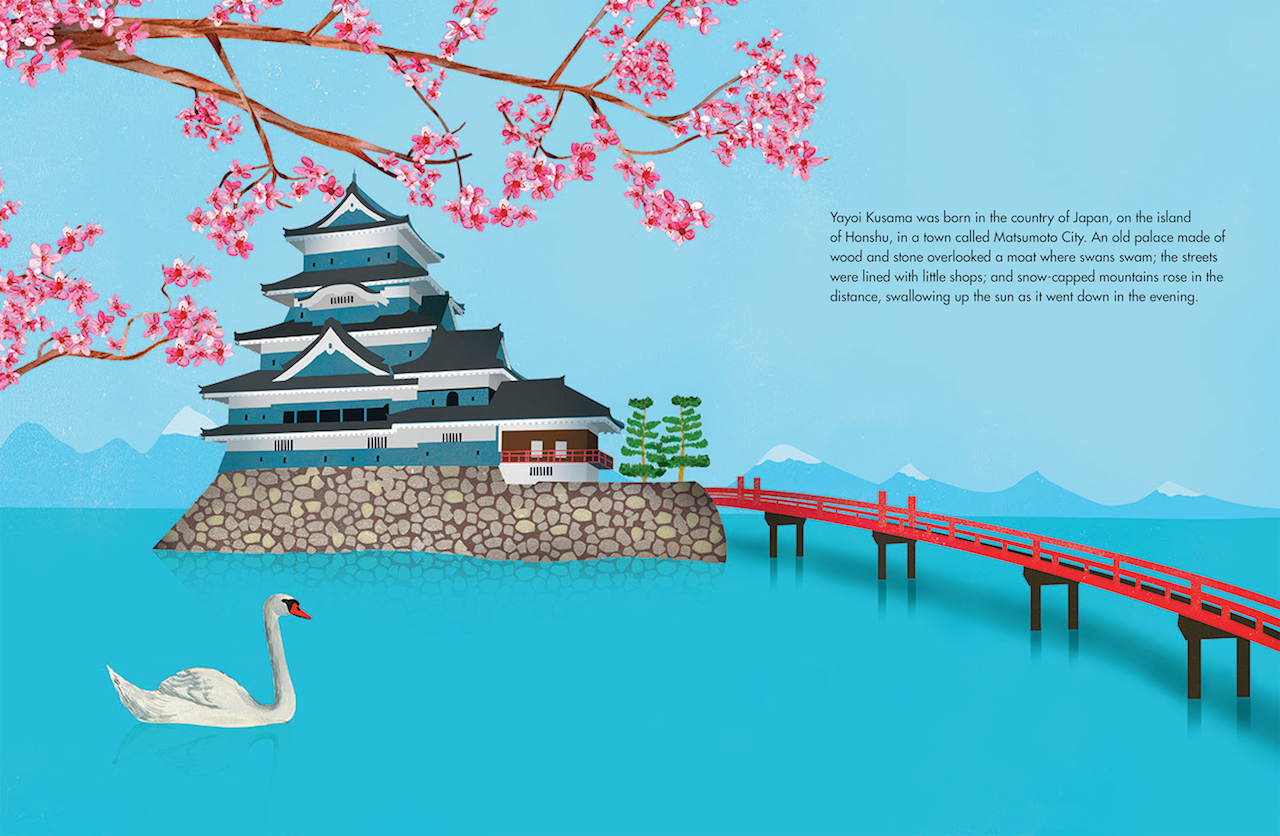 Yayoi Kusama, From Here to Infinity, Museum of Modern Art
This book is a collaboration between art world powerhouses, Sarah Suzuki (MoMA curator) illustrator Ellen Weinstein, and Kusama herself, who invites children into her world of polka dots, via her most famous artworks, narrating the story of Kusama's life and how (and why) she made everything around her dotty. A genuinely engaging account of Kusama's biography for the most malleable minds.
Spike Lee & Tonya Lewis Lee, Please Baby Please, Simon and Schuster Publishing
I've probably read the Academy-Award winning director Spike Lee's brilliant book, co-authored with his wife Tonya Lewis Lee, 5,000 times. Kids seem to love it its special rhythm and repetition, and its knowing irony about the trials of parenting will bring a sly smile too. The illustrations are by Kadir Nelson and have whimsical details and proportions that give the world a child's-eye view. It's a book that really grows on you—and goes with you… wherever you go…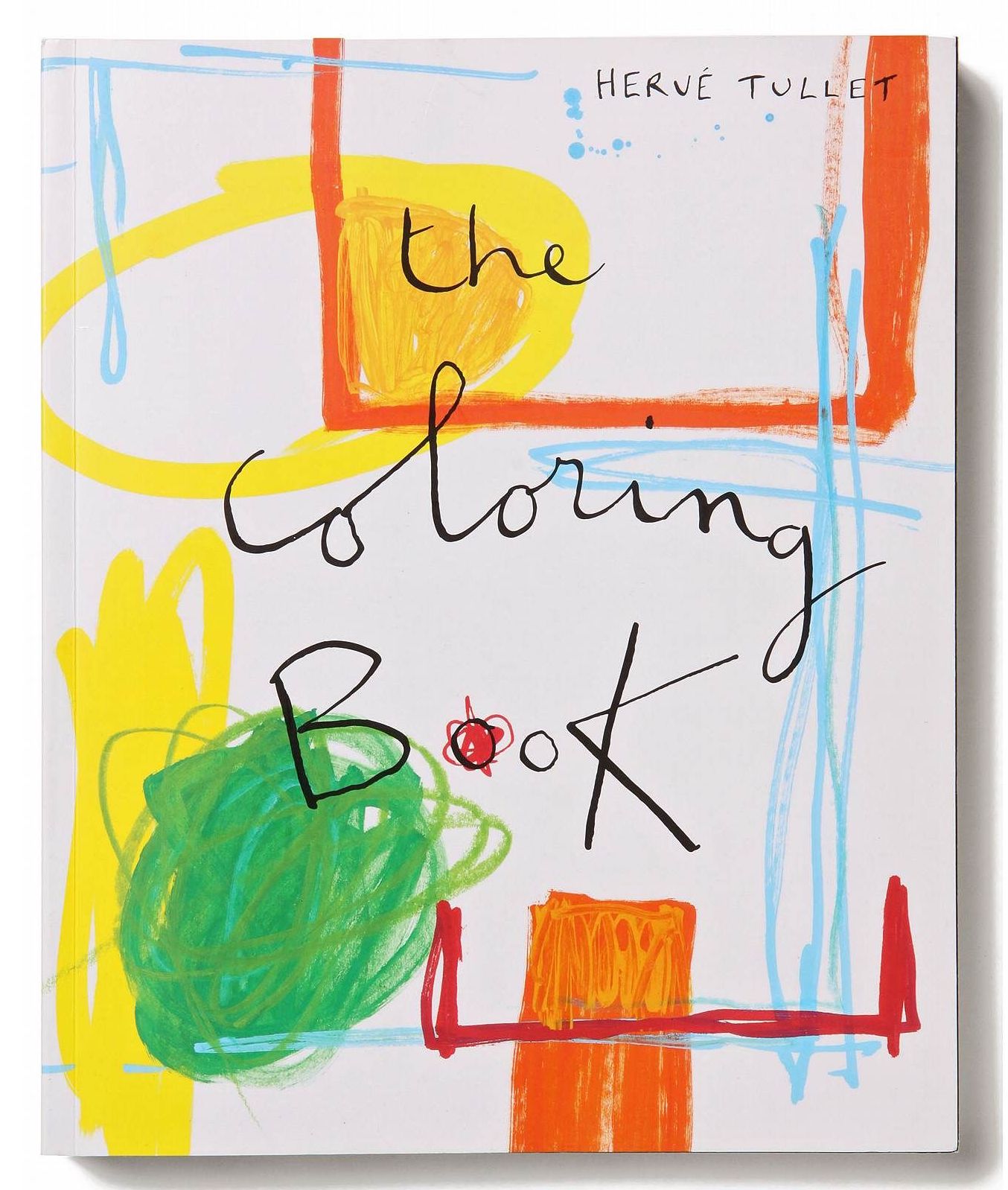 The Colouring Book, Herve Tullet, Tate Publishing
There's a plethora of colouring books out there, but this Tullet edition is a complete classic: a novel approach to filling in pictures with crayons, Tullet's leaves space for children to add their own ideas, with open-ended pages and dynamic ideas to be continued. It's actually so popular it's hard to find a copy these days. If you can get it, it's easy to see why.
Tout Un Monde, Katy Couprie and Antonin Louchard, Editions Thierry Magnier
I discovered this little gem by chance at an Airbnb I was once staying in. The cover won't win you over but don't judge: inside a word-free world of imagination awaits, with drawings, staged photographs (papier mache duck taking a shower), found photographs and paintings of things children love (more ducks, and other animals and children) arranged into gorgeous and inventive juxtapositions that form a non-linear narrative that's humorous and fun to flick through. Very good for the toddler bracket.
Jon Burgerman's Daily Doodle, Laurence King Publishing
I cannot draw, so I think I'll be doing this one with my daughter: a book that trains children in the illusive art of doodling. Burgerman is known for his improvisational methods, using spectacle and play to teach children, and that is the foundation for this book and its promise to reveal "the secrets of confident, creative doodling."