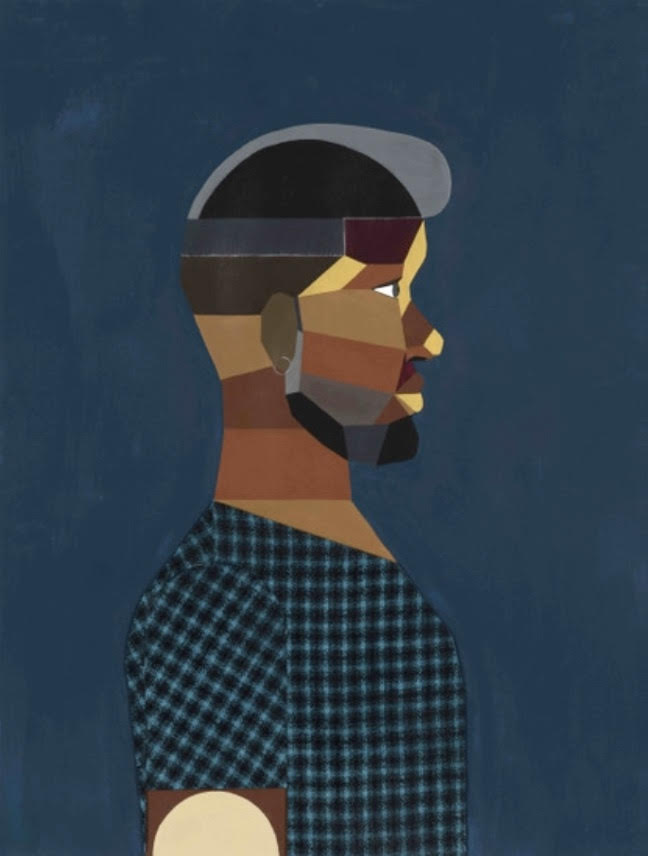 As 2020 lurches to a lugubrious locked-down end, it feels as though we are ducking preemptively from another possible blow. It has been a year of cultural and natural catastrophes, and so it's no surprise perhaps that figurative painters, no matter where they are based, feel like looking away. But can you make a good figurative painting and escape the gaze, with its problematic politics of representation? To the painters in High Voltage—the first show at a new gallery, Nassima Landau, Tel Aviv—you can.
The fifteen artists come from different places and occupy the pictorial space in a variety of ways, but their common interest is in subverting the gaze in new ways. This is different to the oppositional gaze that bell hooks coined and that has become extremely popular in the art world in the last decade. Rather, it is a slow and steady erasure of the gaze altogether. Don't lock eyes with your oppressor, these paintings seem to say—and it is likely that whoever is looking is one of them.
"This is different to the oppositional gaze. Rather, it is a slow and steady erasure of the gaze altogether"
In Christopher Hartmann's painting Come So Close (That I Might See)—the title of his solo exhibition in London earlier this year—an avatar-like and rubbery young prototype appears to be warmed by the glow of screens, shielding his eyes, and very much alone. By contrast, Henni Alftan's satirical portrait Culture Crowd, bodies are dressed in black with slick hairstyles and crammed together at an event—a scene that now looks absurd in other ways, those bodies vessels for viruses.
A work by the American artist Derrick Adams in his distinctive blocky, cut-out style shows a man being swallowed up by the background space; Danielle Orchard's curved, surreal figures close their eyes, to shut out the world, in the bath or in sleep; while local Israeli artist Gideon Rubin rubs out the face of his female golfer altogether. The effect is deeply disturbing. But this is 2020.
High Voltage: First Choice: Fifteen Contemporary Artists
At Nassima Landau until 15 January 2021
VISIT WEBSITE