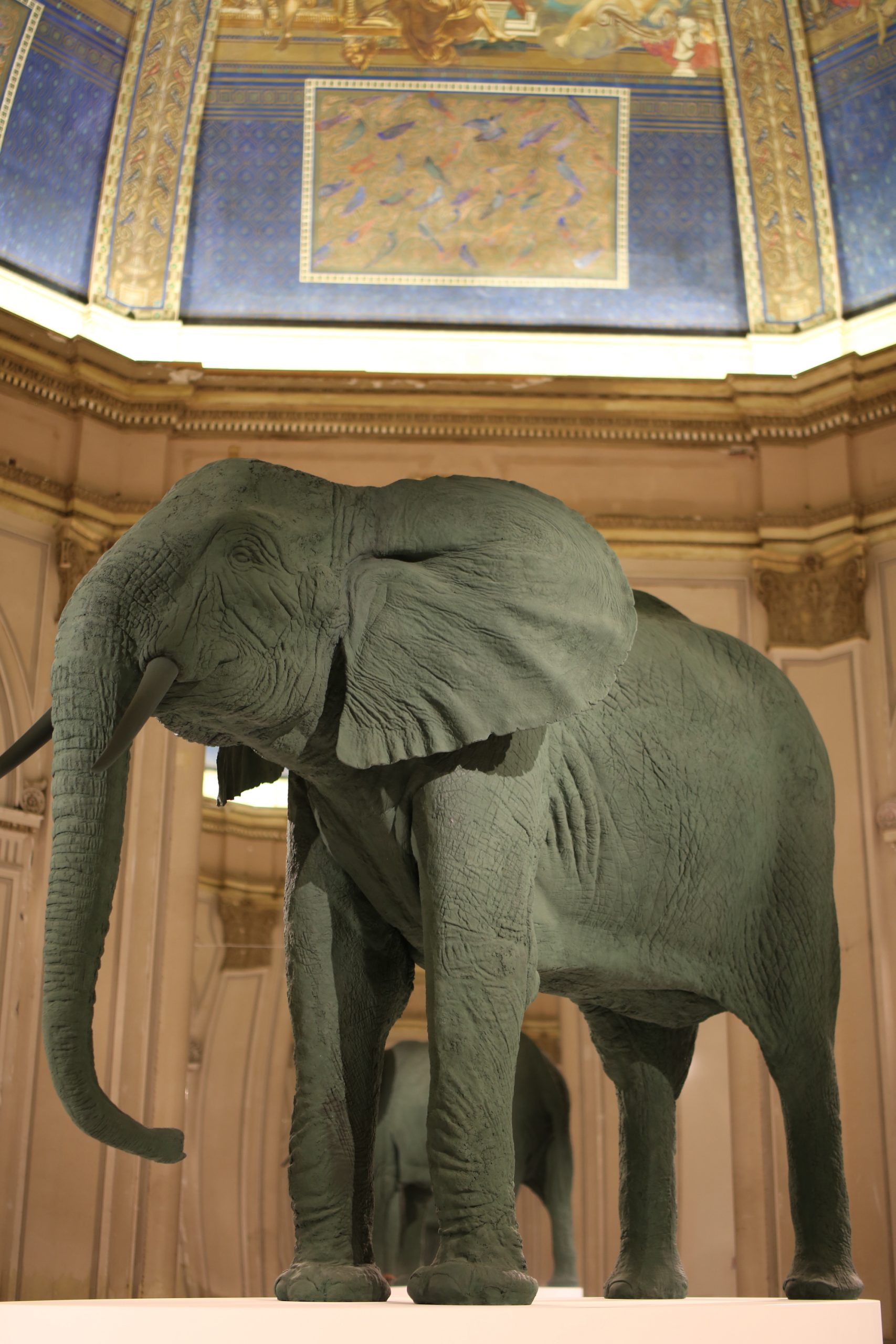 MONDAY 18 APRIL
It's 11am at Heathrow Terminal 5. Clearly, I am on the ultimate art-world shuttle as surrounding me are a fleet of extremely well-dressed people, equipped with various shades of Rimowa suitcases. There are more than a few self-proclaimed art-world "eco-warriors", who despite having already attended 1,087,638 international art fairs and biennials in 2022 alone, are all aboard.
We are headed to the Glastonbury Festival equivalent of the art-world, the Venice Biennale, albeit with spritzes rather than beer, pavilions rather than stages, and canals rather than quagmires. As I make my way down past first class, I spot gallery senior directors whose PAs managed to nab them seat 1C (the ultimate status symbol) and Dazed creative director Jefferson Hack and his incredibly slick entourage. I take my seat surrounded by people who have clearly never been in economy in their life – thank god we are on British Airways!
If you were on this plane as a general tourist and not an art-world punter, you would be incredibly confused by everyone already networking, revelling in their mutual acquaintances ("Darling! You must come to the palazzo for the symposium on climate change!"), and hyperventilating at the so-called "stress" of figuring out which dinners to go to (I can't lie, I am a total sucker for it). We take off. I am hyped.
When we get to Venice some very kind people let me crash their water taxi, and into the city we go. Like every basic girl in the art world I add a picture of the back of the boat to my Instagram story with "Arrivo" (others prefer "ciao + Italian flag emoji"). I hop off at San Marco, ditch my bags at the less-romantic-than-it-sounds "Hotel Serenissima", and head to the Peggy Guggenheim Collection.
This year, the Guggenheim is staging Surrealism and Magic: Enchantment and Modernity. Surrealism is a major theme of this year's Biennale with the Central Pavilion taking its name from Leonora Carrington's book, The Milk of Dreams (more on that later).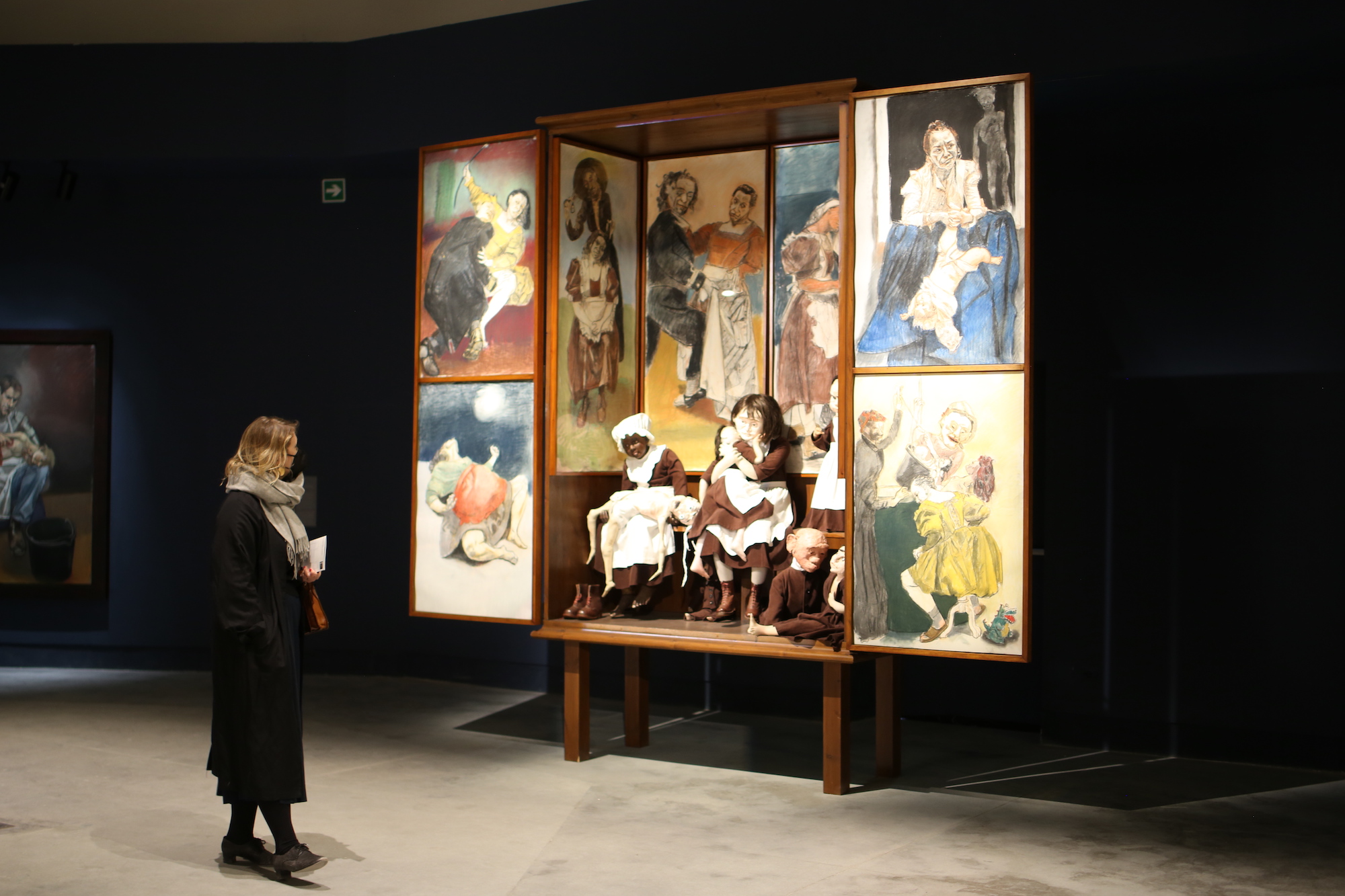 This exhibition is its perfect complement. Expertly curated by Grazina Subelyte, it is housed in their jewel-like galleries overlooking the Grand Canal, a place where former resident Peggy Guggenheim would sunbathe naked, accompanied by her pack of Shih Tzu dogs.
The show brings together proto-punk paintings by Leonor Fini, desolate landscapes by Kaye Sage, a 'cat woman' sculpture by Leonora Carrington and meticulously rendered portraits by Remedios Varo. Creating vital dialogues with the war-torn world of today, the show proves the continuing relevance and influence of these artists. It is unmissable and is on until late September.
"Like every basic girl in the art world I add a picture of the back of the boat to my Instagram story"
Later, after a couple spritzes (obviously), I head to Victoria Miro's beautiful presentation of works by 87-year-old Portuguese artist Paula Rego, which explores the story of the Virgin Mary. I then find myself in the same restaurant as a few former museum-curators-turned-minor-celebrities, who during the week go on to post a million photo updates for their Instagram following JUST IN CASE we didn't realise they are in Venice.
I see Jefferson Hack, again, with his very-serious-all-in-black-with-silver-hair entourage in tow, who (unlike me) probably didn't dare order a carbonara or look anyone in the eye. Then it's back to the dream world of Hotel Serenissima. Buonanotte!
TUESDAY 19 APRIL
It's Biennale day! It's been three years and a pandemic since Ralph Rugoff's 2019 biennale, aptly titled May You Live In Interesting Times (is he doing psychic readings?). This year's central exhibition, installed at the Giardini in the international pavilion, is organised by curator-supreme Cecilia Alemani (and I am not just saying that because she's said that she's a listener of my podcast…).
Upon entering Alemani's exhibition at the Giardini, you are struck by collage-like paintings by Kudzanai-Violet Hwami (who represented Zimbabwe at the last biennale), followed by a suite of delicate painted and sculptural works by Chilean artist Cecilia Vicuña, who later in the week is awarded the 2022 Golden Lion for Lifetime Achievement.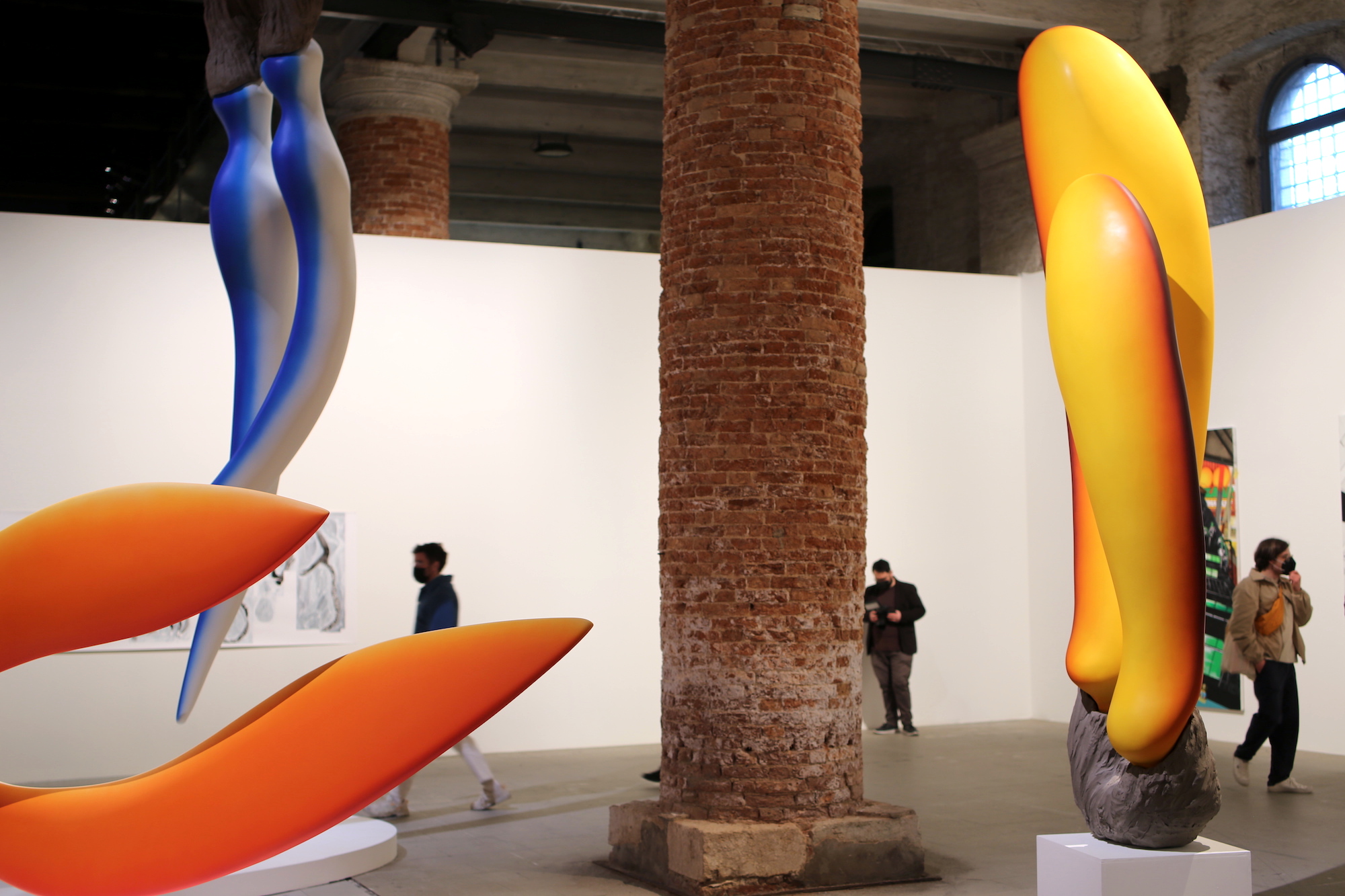 There are mammoth rope-based sculptures by the late Indian sculptor Mrinalini Mukherjee, a space-age-like film by Nan Goldin, plus paintings by artist-turned-nun Sister Gertrude Morgan. But turn the corner and you enter my favourite of all: the Gold Room aka "The Witch's Cradle".
Coated in a luxurious golden carpet with curved edges that blend into the wall's golden paintwork (swoon!), this room is home to masterpieces by poet and artist Alice Rahon, sculptor Augusta Savage, painter Lois Mailou Jones and self-taught artist Carol Rama, as well as photographs by Claude Cahun. Glittering in their dimly lit environment, the works on view are installed like precious relics. A similar sensation is created in the chapel-like room next door that pays homage to Paula Rego (complete with a Rego altarpiece!). Am I in heaven?
But it's not just the art-historical matriarchs on view. Also on show are huge-scale works by British painter Jadé Fadojutimi, American painter Christina Quarles's starry paintings of stretched fluid bodies, and Swiss artist Miriam Cahn's colour-filled paintings with subjects mid-motion.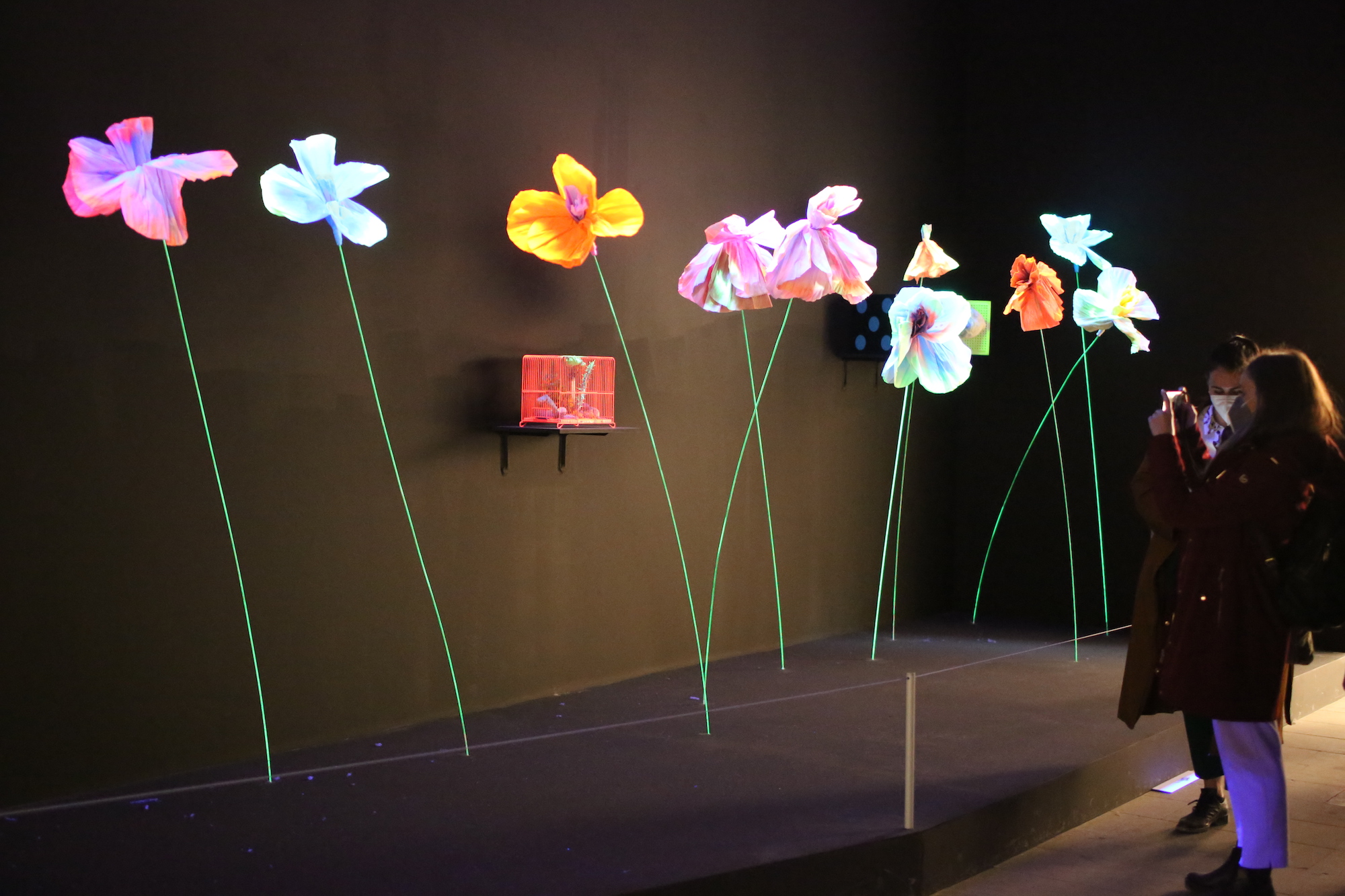 Next I head to the pavilions, spotting en route the son of a certain famous art-world dealer who seems to be without his A-list girlfriend this year (my WhatsApp groups were erupting with various sightings of him in Venice). Britain, France, and Belgium are all fantastic and I'm able to catch Simone Leigh's sublime US pavilion at the golden hour of 4pm. It's mind blowing.
"Suddenly my room goes from hosting one to three. It's a bit like a dorm, or an art-world orphanage"
I run home to Hotel Serenissima to change for my night out on the town. I check out Kiefer's exuberantly large paintings at the Palazzo Ducale on the way (the presence of the show in the city is hard to miss, with advertisements as big as cruise ships).
First, I head to an intimate drinks on the Grand Canal (ooh!). I'm laughing at members of gallery staff who each regale me with how bored/tired/stressed/exhausted by the biennale they are already, despite arriving a mere two hours ago. They then immediately switch to their 'Senior-Director-of-Sales' mode as soon as they see someone important.
I go on to White Cube's party in a Noguchi-filled townhouse, get starstruck by meeting my hero the great American painter Julie Mehretu, and end my night drinking with the crowds on the Bauer Hotel terrace. Naff maybe, but we're here for it.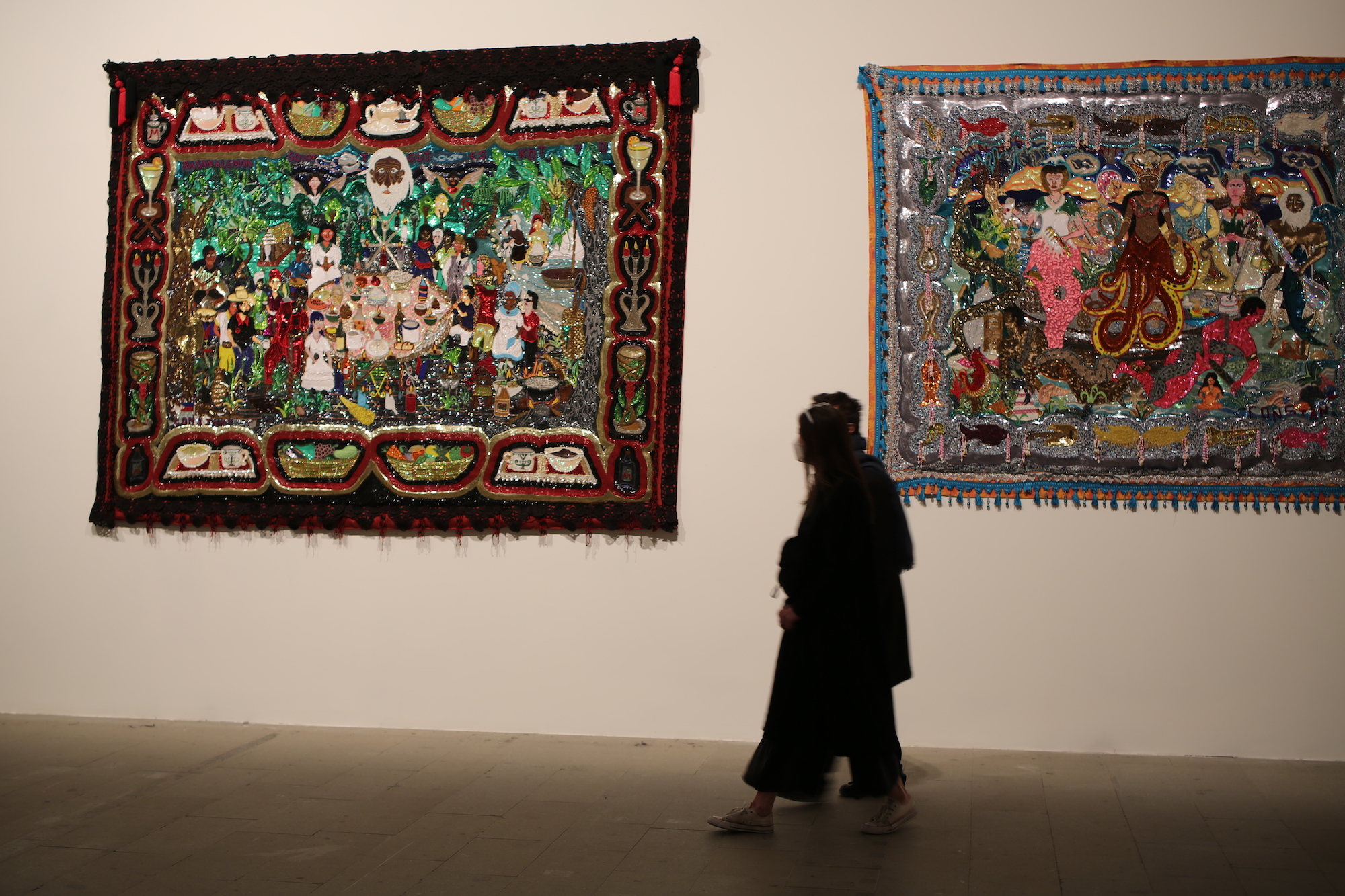 WEDNESDAY 20 APRIL
Change of plan at my hotel. Two of my friends are at a loose end so suddenly my room goes from hosting one to three. Luckily my beloved hotel supplied me with three single beds, so it's a bit like a dorm, or an art-world orphanage of sorts.
In the morning I head to the Arsenale, the other main site of the biennale. At the entrance is a beautiful dialogue between Simone Leigh's monumental enormous sculptural bust and prints by the late, great Cuban artist Belkis Ayon. Next come paintings exuding the most serene colours by Portia Zvavahera and giant vessels by Argentinian-born Gabriel Chaile.
Many of the works this year revolve around the body, from reworking it in hybrid forms to its relationship with technology and transformation. Sparkling in its many colours is a large sculptural pregnant figure by French-American feminist legend Niki de Saint Phalle: it sits in contrast to the smooth and sensual pots by Magdalene Odundo.
I love the ancient feel of this exhibition, which is only heightened when you open the drapes in a further room and enter into a futuristic universe with Marguerite Humeau's cyborg-like sculptures, alongside blown-up images of early 20th century female pioneers Alexandra Exter and Baroness Elsa von Freytag Loringhoven.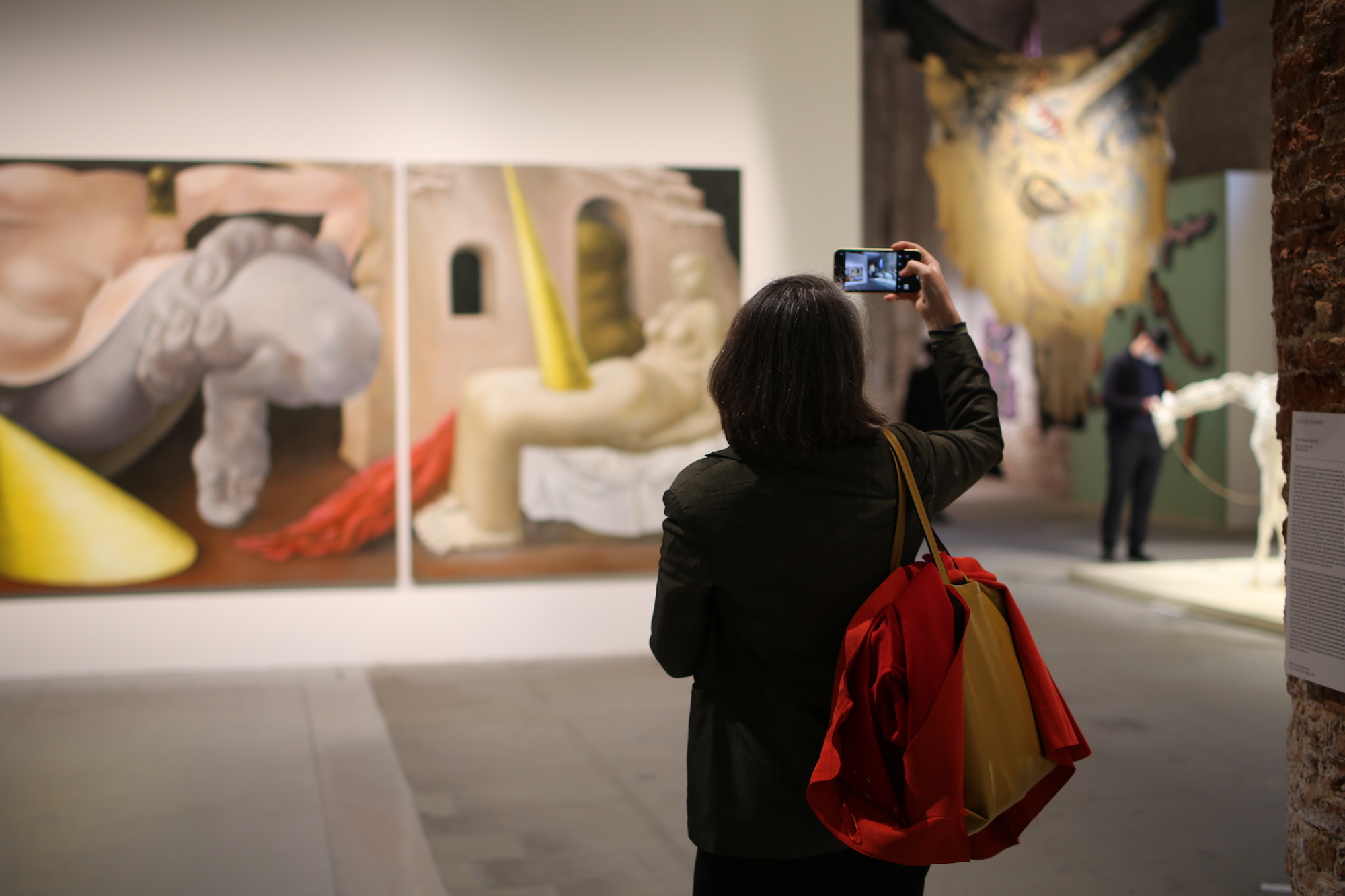 My friends have now arrived, so I run back to Hotel Serenissima aka "the orphanage" and doll up for an uber-luxe drinks hosted at the Aman Hotel, a privately-owned home-turned-hotel (complete with Tiepolo frescoes as ceilings). Sadly we are not important enough and are banished when everyone is told to sit down to eat.
We then head to the British Pavilion party, where it turns out (somewhat surprisingly) that the Brits can throw the best party in town. Magdalene Odundo and I have turned up wearing the same outfit (iconic!) and the DJ is shouting "when we say Sonia, you say Boyce…".
"We are not important enough and are banished when everyone is told to sit down to eat"
It's then on to the David Zwirner party at the Bauer Hotel, where I slip in through the smoking area thanks to a UK museum director, to be greeted by a string of people breakdancing to Madonna's Vogue. I spot Chance the Rapper and Julianne Moore. It's 2.30am, and although I have been invited to one of Hans Ulrich Obrist's brutally early meetings at 7am, something tells me I won't be up in time.
THURSDAY 21 APRIL
I head to the Marlene Dumas show at Palazzo Grassi for a tour with the curator, Caroline Bourgeois, and am in awe. Please go and see these paintings in real life (I review the show fully on my Instagram). Later, I pop by the landmark exhibition of American sculptor Louise Nevelson at the historic rooms of the Procuratie Vecchi, followed by Pace drinks at Cafe Florian on St Mark's Square and then a seriously glam dinner.
"Canada is throwing a rave. Under the strobe lights are both old and young art worlders raving the night away"
Then it is all aboard to an island nearby where Canada is throwing a rave (truly) with pioneering Detroit techno producer Carl Craig (more of this please) taking the helm in the DJ booth. Under the strobe lights are both old and young art worlders raving the night away.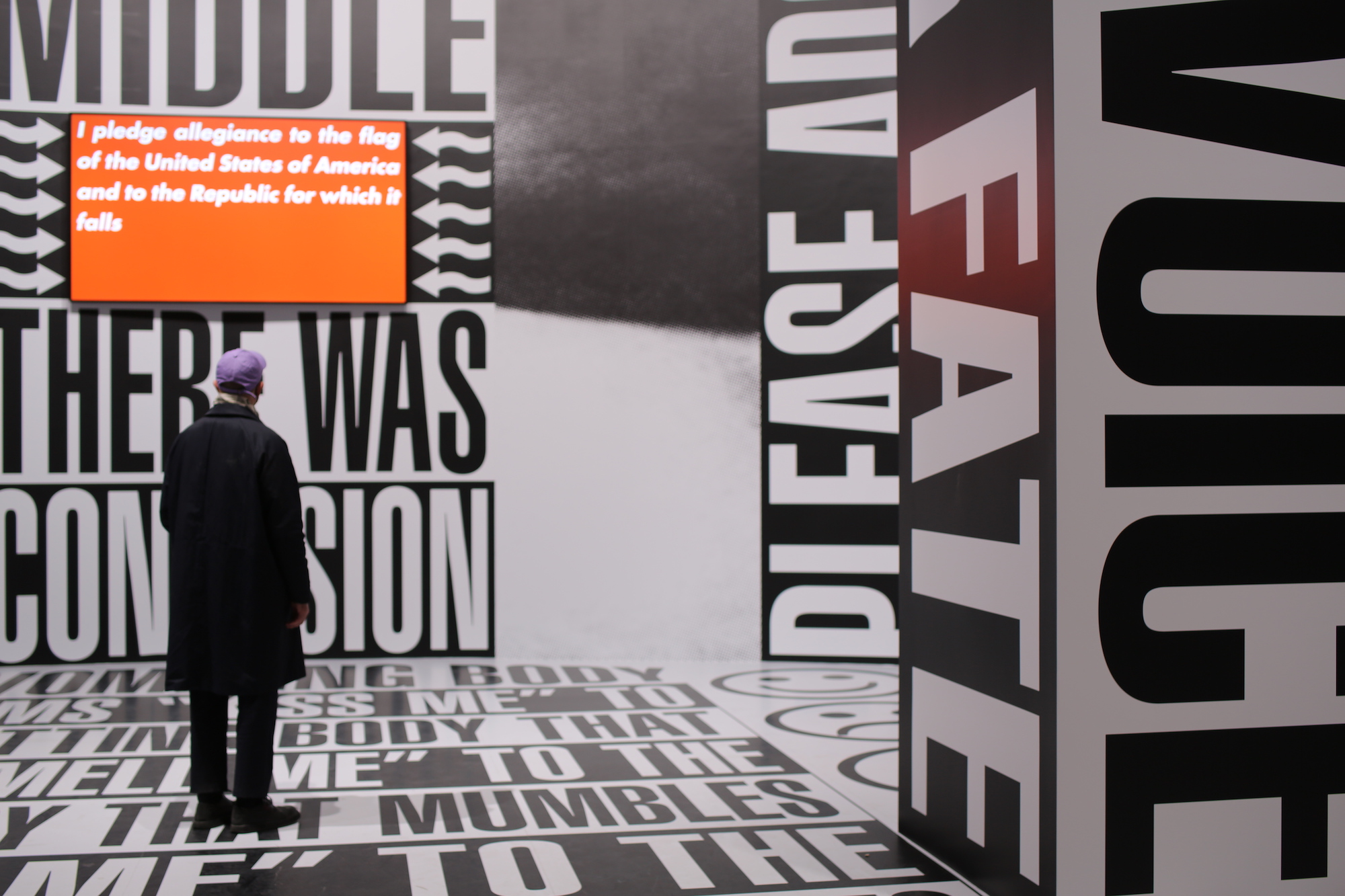 FRIDAY 22 APRIL
Exhausted. I mainly hang out, eat, and go to check out Stan Douglas's Canadian pavilion images and film, about the political events of 2011, which is brilliant.
It is now time to go home. I sit for a while with some hilarious art writers. We debrief the week and come up with the art world's equivalent of the hot priest's calendar. Let's just say included is an art fair founder, a senior director at a blue chip gallery in London's Mayfair, a young painter working in abstraction, and that's all I can say for now. Until next time.
Katy Hessel is a London-based art historian, curator, broadcaster, and founder of the Instagram account @thegreatwomenartists. She is also the host of The Great Women Artists podcast. Her first book, The Story of Art without Men, will be published by Penguin in September 2022
Diaries
Elephant goes behind the scenes with tell-all coverage of the art world's international events
READ MORE