I'm leaving Venice today. Looking at the garbled notes I've made over the course of the week, the word 'love' appears often.
I am looking for a mention of a work in Arsenale that reminded me of the painted pig mural on the wall of Satriale's butchers in HBO series The Sopranos. I didn't make a note of it. I Google the mural though. A recent item in my search history reads "Tony Soprano topless". I drop back in to the page for another look.
I tell K I love her and ask when I'll see her again, maybe in Edinburgh. She says next month, which feels like ages away. Her nails are beautiful (J painted them) and there's a golden heart held within the claddagh ring on her right hand which flashes in the sun as she puts her arms around me. The rain starts again after I lose sight of her.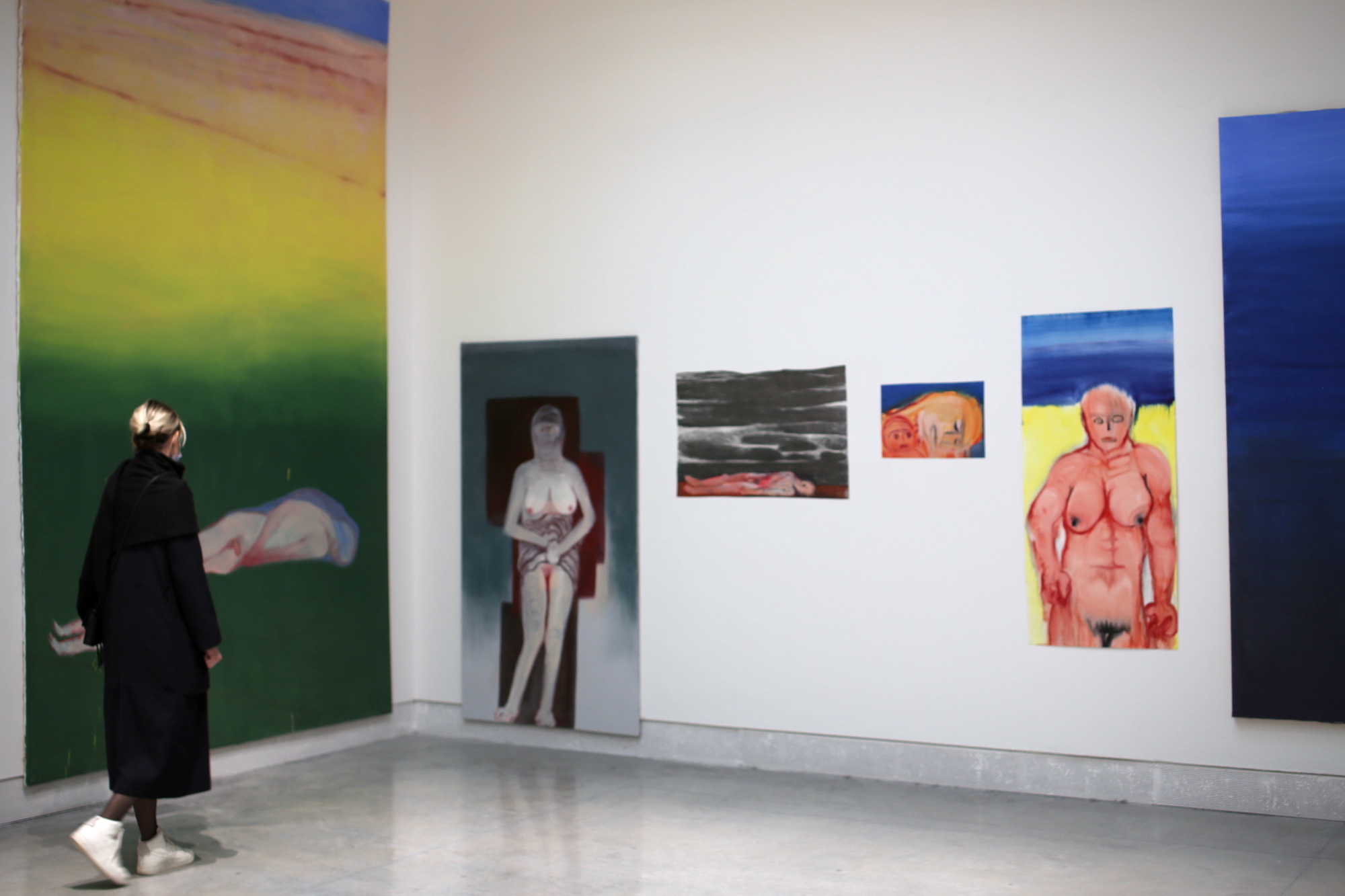 I realise that I left my ring in the apartment and there's now just a band of white skin on my finger where it used to be. I think of Freda Payne's song Band of Gold. Then I think about how underrated Sylvester's 1983 cover of it is.
After lunch below an obscene amount of blooming wisteria, I tell H I love him and will see him in a few weeks. There's milk at the edges of his moustache and I can see his chest hair poking out beyond the neckline of his T-shirt. This morning he told me that the Irish word for cappuccino is caifé manach, which simply translates to 'monk's coffee'. Cappuccino takes its name from Capuchin friars in 16th century Italy, the color of espresso mixed with frothed milk was said to be similar to the colour of a Capuchin robe. Macchiato in Irish is manaichín: "mini monk".
"I read her name again and again. Alberta Whittle. On the gate, on the walls, on the screen. An abundance of Alberta"
I tell A I love her and I am constantly in awe of her. She squeezes my hands again and again, like she always does. She's wearing a strange and beautiful black knitted cap. I sit and stare at a tiny pile of seashells she's gathered on the floor of the Scottish pavilion where she's exhibiting. I read her name again and again. Alberta Whittle. On the gate, on the walls, on the screen. An abundance of Alberta. Her insistent refrain 'Invest in Love' is written in large letters above me as I exit the exhibition space. She means it.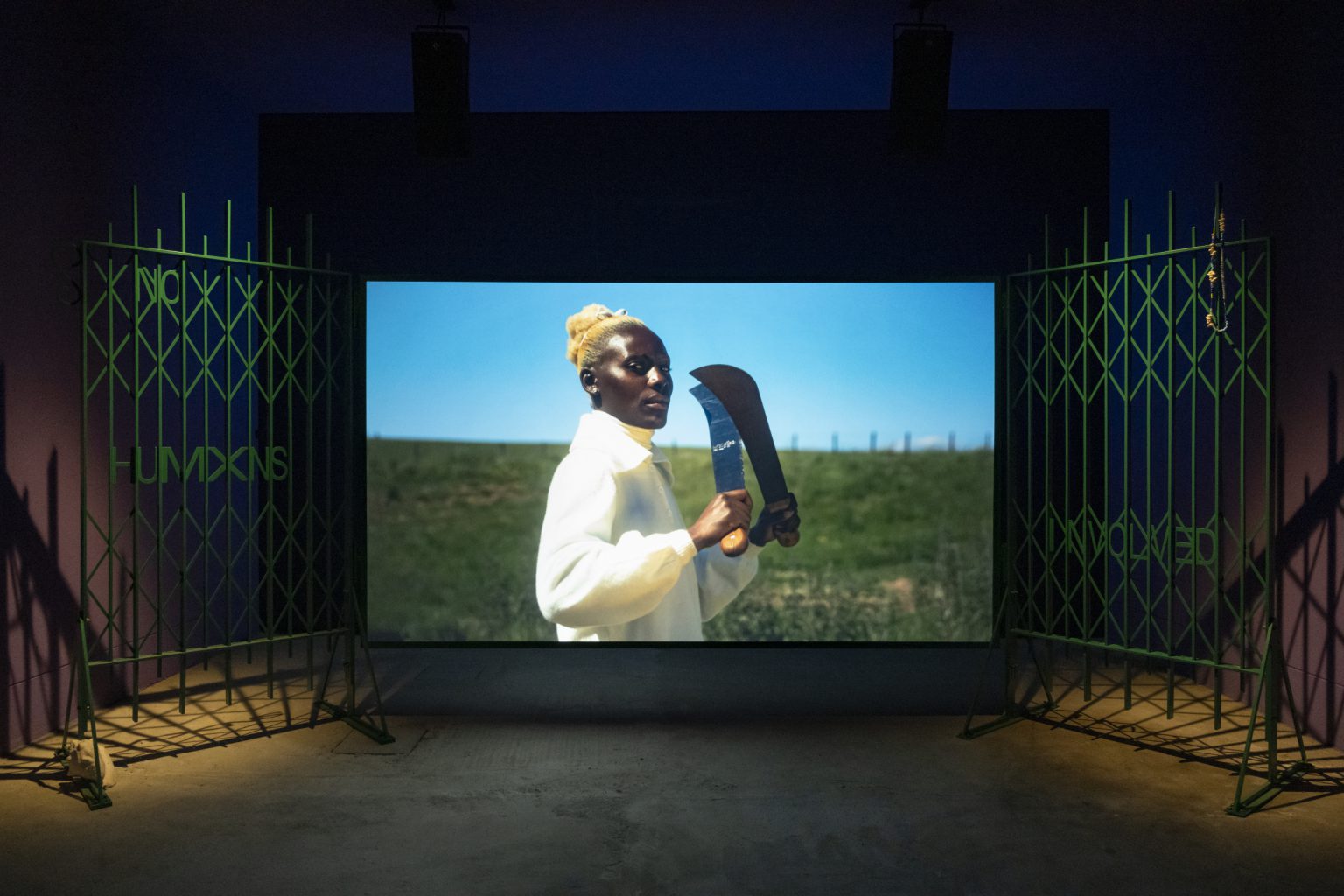 A bot I follow tweets a fragment of a Frank O'Hara poem which says "In times of crisis, we must all decide again and again whom we love." I reckon he meant that too.
I think about a painting of a frog I saw in the Marlene Dumas show at Palazzo Grassi. It was spread wide across a small canvas: limbs outstretched, belly up, dark green eyes open beside a scratched blue mouth. The captions for each work in the show were written collaboratively with the artist, and part of this one reads "Paintings need lovers as frogs need kisses to reveal their secrets. Not every frog is a prince, however, and not every painting is worthy of a lover."
"Not every frog is a prince, and not every painting is worthy of a lover"
In another painting a naked human form is splayed in a similar manner (though on their belly, not their back). Their skin is blue and bruised. It's called Lovesick. In 1994 Dumas said "There must be a way to make art about being in love, art that is erotic, sexy, tender and filled with a darkness that is awesome, but not sick."
I'm stuck on the runway at Marco Polo airport waiting for air control to make space for us. There's going to be a two-hour delay which means I'll miss my connecting flight and won't make it to my own bed tonight.
I think about S. I wonder if she's back in Ireland yet. Instead of asking me "How are you?" she asked, "How is your heart?"
An artist from London sitting next to me on the plane tells me that a Venetian she knows has a small pond in a little courtyard by her home. During a recent storm the pond flooded and her pet fish were carried off into the city. She found several of them strewn across nearby streets after the storm subsided. One ended up on her doorstep. She put it back in the pond and it recovered.
"Instead of asking me 'How are you?' she asked, 'How is your heart?"
I think about the frog again. I remember the writer Lauren Berlant being interviewed by the poet Dorothea Lasky. They were talking about the chaos of love. "There's a moment of optimism in love, as in one's attachment to anything that can be idealised as a source for one's durable flourishing," Berlant said. "Sometimes people hold on to that feeling as the real, and see all the complexities as noise around the real. Then they're frogs in the slowly boiling water, not feeling their destruction because they're focusing on that first feeling of fabulous appropriate wetness."
I think about how I do, of course, want to flourish durably. But I also want the wet madness of love. Put me in the pot and boil the water.
Eoin Dara is an Irish curator living on the east coast of Scotland. He is head of exhibitions at Dundee Contemporary Arts
Diaries
Elephant presents exclusive tell-all coverage from behind the scenes at the art world's international events
READ MORE