The Challenge (Al Tahadi) is the latest audio-visual endeavour for Warp-signed musician/producer Lorenzo Senni and video artist/filmmaker Yuri Ancarani. The Italian duo have previously collaborated on works including Ancarani's 2012 doc Da Vinci (about visionary surgery tech) and his 2014 short about Milan's San Siro football stadium; The Challenge has won accolades including the Locarno Film Festival's Special Jury Prize, and it explores another markedly different theme: the lives and recreations of hyper-rich falconers in the Arabian Gulf.
Ancarani explains that The Challenge originally took shape when he was in the States for his retrospective at LA's Hammer Museum. "I conceived the film as I was traveling through California, Nevada, Arizona and Utah to explore the desert as an environment," he says. "But I soon understood that in order to tell a contemporary story I had to go somewhere else… to Qatar."
As this "contemporary story" unfolded, it also brought to light a male world of vivid contrasts: twenty-first century extravagance, globalized luxury, ancient traditions, surrealism and spirituality. Ancarani actually located some of its protagonists (one of whom takes his pet cheetah for Lamborghini rides) through their Instagram accounts. As these images developed, his concept for the musical score also evolved.
"At the beginning, I wanted to find something that sounded like hip hop, taking the symbolic similarities with its imagery—the outpouring of wealth, supercars and savage animals," explains Ancarani. "Eventually we went through a subversion of ideas that brought about an orchestral soundtrack."
Senni is celebrated for bringing a sharp and wry edge to his electronic productions (including 2017 release The Shape of Trance to Come); while he doesn't consider himself a film musician, he cites Fabio Frizzi (who created eloquent scores for Lucio Fulci's seventies/eighties schlock horror movies) as one of his heroes. For The Challenge, Senni also reunites with composer Francesco Fantini to create a musical palette that combines playful variations and much deeper undertones. The main theme is actually a completely reworked version of Senni's frenetic "rave voyuerist" track Happic (2014).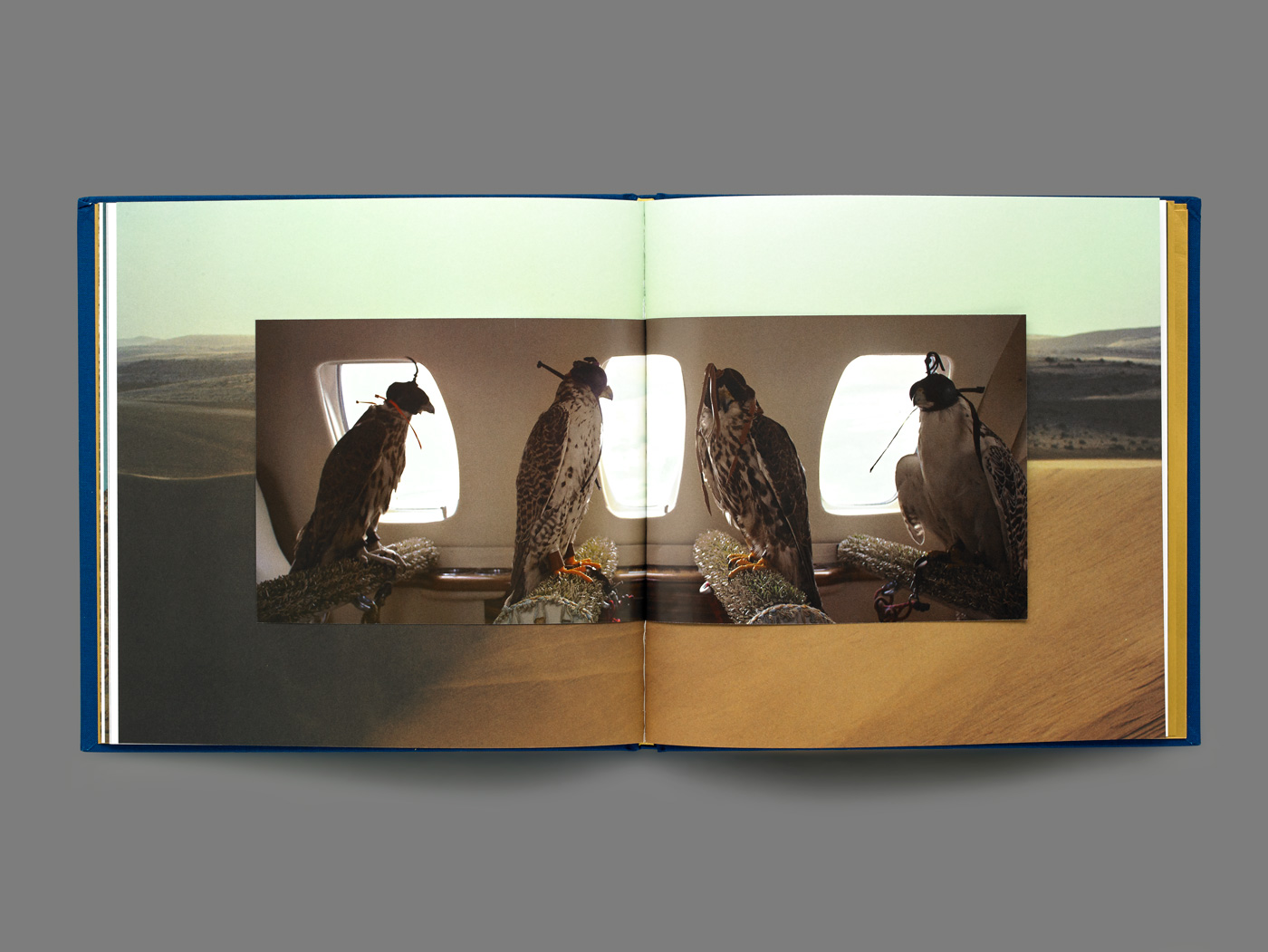 "In two crazy weeks of working non-stop, the soundtrack was recorded in Sofia, by the National Radio Orchestra," says Senni. "Some parts were quite difficult to play, because we wanted to keep the rigid grid from my original electronic track. Some wood and wind instruments needed to be very precise, while the other orchestra sections were freer to sound 'human'. We're really happy about the sonic result and we realized this couldn't be achieved without a 'real orchestra': the sound texture, the timbre and the dynamic. It is alive."
Senni argues that there is a coherency throughout these shifts in musical and visual direction: "[Yuri's] way of relating to very strong themes, and not giving a judgement about what we are seeing, is something that fascinates me," he says. "I also find myself doing that with my music, for example relating to trance, but not completely embracing it. It's amazing to see how a movie that was intended to be shown only in art galleries can grow and reach different contexts."
In addition to its digital release, The Challenge soundtrack is also presented as a tangible object of desire: as a limited-edition (500 copies) hardback photobook with ten-inch vinyl. The colour prints (contrasting heavyweight Fedrigoni Milk uncoated paper and Sappi Magno silk-coated paper) evoke the film's range of extraordinary exterior/interior environments, its sweeping panoramic shots and intensely close-up detail.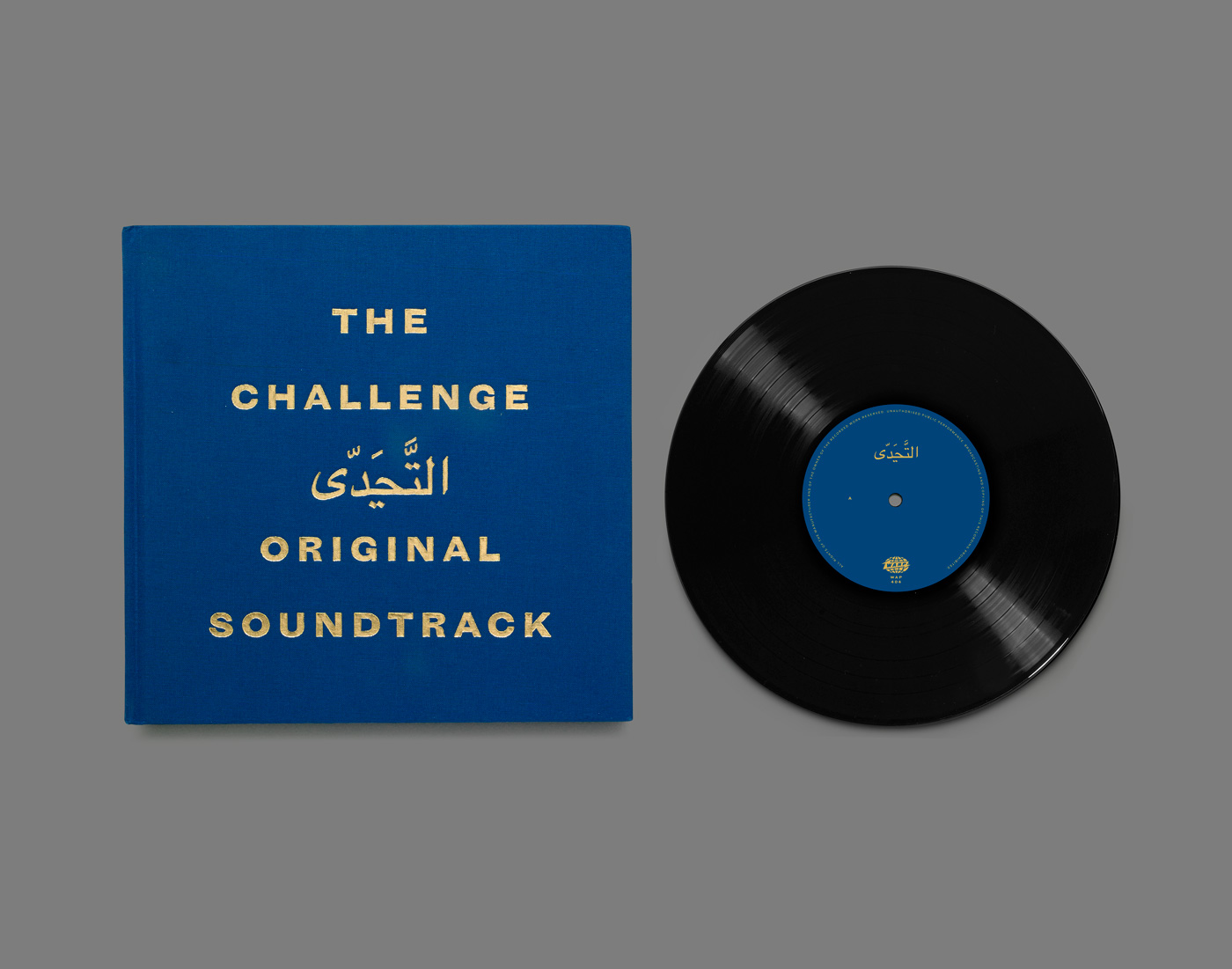 "Switching from large views to really intimate details is a way to picture the traditional Bedouin lifestyle, between the infiniteness of the desert, and family tents on the weekends," says Ancarani. If the film-maker's perspective here is essentially one of an inspired outsider, its engagement is enhanced by the hospitality of the culture portrayed—even when the process involved some unusually tricky details (when filming the opening scene, in the maqid hangar which houses moulting birds of prey, microphones were not permitted, in case they frightened the falcons).
"There are several reasons why I chose the title The Challenge," says Ancarani. "First of all, because it's the name of the competition between the falcon and the pigeon that you see in the film; then because it looks like an action movie, even though it is not: you always have the feeling that something is going to happen… Finally, it's the title I'd give to this personal experience having achieved and concluded such a complicated film. It is also a film on the weaknesses of the patriarchal power. I was really struck by seeing a desert that in our imagination is so silent, and experiencing it as so noisy."
Lorenzo Senni performs at Concrete Lates x Hayward Gallery on 26 October