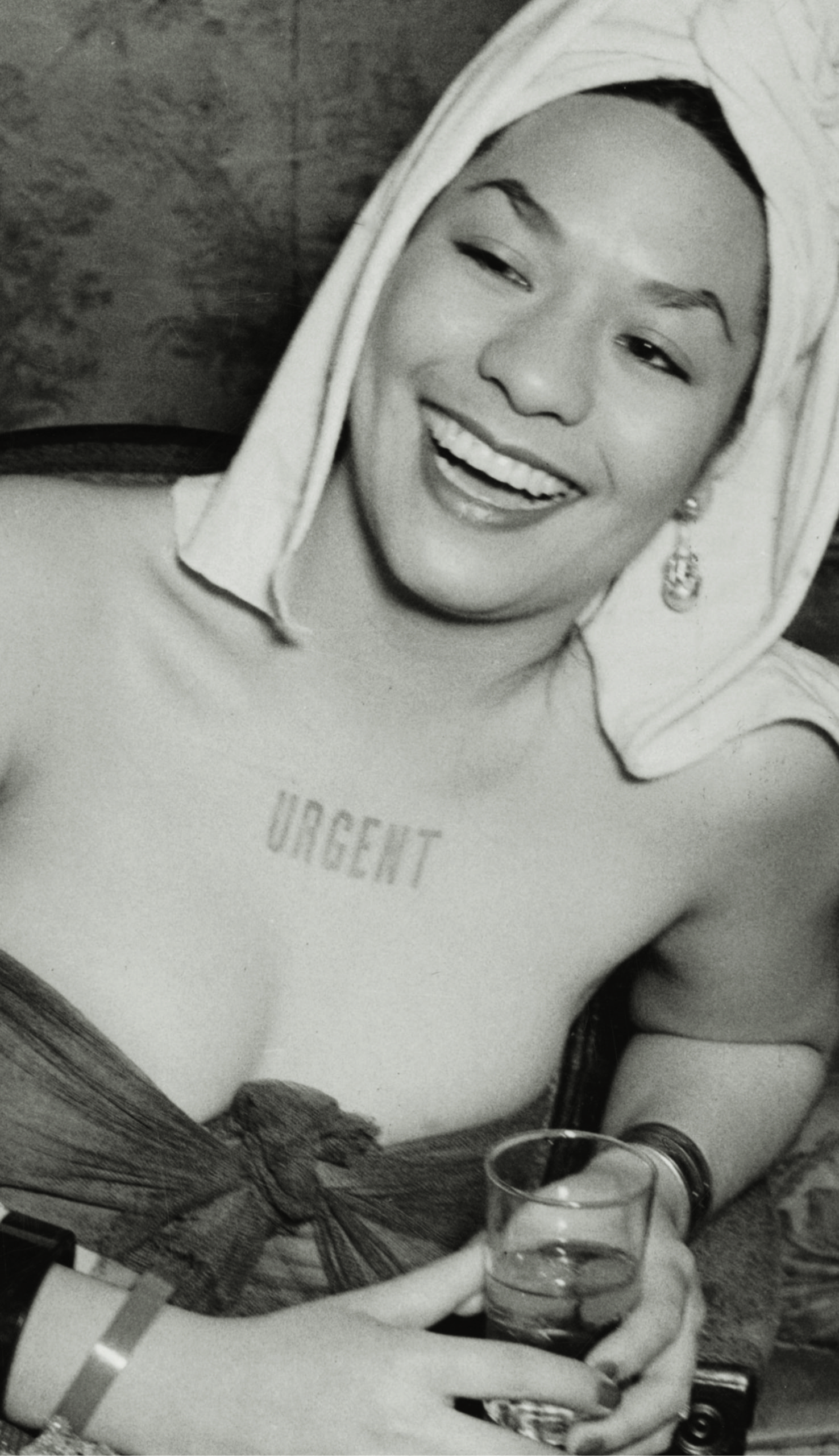 Originally published in 1945, Weegee's Naked City series still seems as vibrant, visceral and transformative as ever, nearly eight decades on. The photographer, born Usher Fellig in Lemburg, Ukraine in 1899, took up his trade aged just fourteen, three years after his family had emigrated to the US. At that point, he went by the less unusual moniker, Arthur. Starting young, and teaching himself the craft, Weegee worked at a photography studio in Lower Manhattan in 1918, becoming a freelance news photographer in 1935, and focusing his work around police headquarters. It's unclear how—perhaps skill, charm or professionalism; likely a mix of all three—but in 1938 he was granted permission to install a police radio in his car. This was priceless in his role: it meant in-depth knowledge of and access to the most sensational and timely stories.
From Weegee's Naked City, first published 1945
From Weegee's Naked City, first published 1945
It's fascinating to see the trajectory that Weegee's career took. As prescriptive as news reporting could be, the access that the photographer had to subjects was unparalleled. His art and work clearly fed into an existing curiosity he had with people, their stories, lives and the cities that housed them (in this case, of course, New York). If Cartier-Bresson devised the concept of the decisive moment, Weegee's images exemplified these moments, time and time again. He had a certain sensitivity that made his images feel affectionate rather than vulture-like or patronising (though they were of course, frequency titillating). It's no exaggeration to say that the photographer was at the forefront of ushering in the way we take, view and relate to photographic images today. 
"He and his camera went to the very human core of all that urban living entails"
For his first photography series-proper, Naked City, Weegee cruised the streets of 1940s NYC in the wee hours in search of the "lewd, louche [and] licentious", as Damiani—which is republishing the series in a new edition, including unpublished images and two new essays by Christopher Bonanos and Christopher George—puts it. His images, the publisher adds, were "always brimming with life except when brimming with death". The images he shot tore off the stuffy, posed rigidity of photography in previous decades. Instead, he and his camera went to the very human core of all that urban living entails: the crumbling buildings, overflowing bins, police cells, drunks, and every strange going-on imaginable across the city's barely hidden underbelly. He never hid from the nastier side of life, rather he revelled in documenting it. 
Weegee's images show a new kind of image-based marriage of humour, joyfulness, shocking sadnesses and of course, technical skill. He goes beyond the purely provocative and into new realms of what photography could mean. Here, it was about intimacy and a well-framed presentation of often harsh realities, an approach we've seen countless photographers adopt since and today.
As such, it is little surprise that Weegee's work has never really gone out of fashion. Among the scenes in Naked City we see the glitter of society ladies' balls; transgender prostitutes in police buggies; lovers furtively exploring dark beaches at 3am. Weegee, like all of us, adores the absurdities of life. We are all, to an extent, pretty nosy. 
From Weegee's Naked City, first published 1945
"Weegee is truly in love with New York," writes William McCleery, New York Editor of PM Picture News, in the introduction to the new edition. "Not the New York that you and I know, but the New York that he has known, first as a poor immigrant boy and later as a freelance newspaper photographer specializing in crime and violence. Loving the city, Weegee has been able to live with her in the utmost intimacy… In sickness and in health, he will take his camera and ride off in search of new evidence that his city, even in her most drunken and disorderly and pathetic moments, is beautiful."