The world's urban centres have always thrived on the energy and idealism of the people who migrate in and out. After one of the most challenging political eras in recent memory, New York City is re-emerging, re-inventing itself again for itself, and the world.
Life in any city isn't easy for an artist: the expense, the expectations, the fast-pace, and the lack of space can result in a toxically competitive environment. Yet the five artists who shared their New York stories in Elephant's new print issue demonstrated a strong sense of community and love for their city, a love that they reflect back through their work.
Doron Langberg
Painter Doron Langberg was born in Israel but always dreamt of going to New York, arriving there by way of a degree at Yale. With fluidity and freedom, Langberg paints friends and lovers living in his vicinity, creating tableaux that the artist hopes are "expansive and generative", imagining queerness as something all-encompassing and all-embracing. In the print issue, Langberg speaks about New York's incomparable art scene, and how the high bar set by his peers (among them Salman Toor, Jenna Gribbon and Njideka Akunyili Crosby) drives him in his own practice.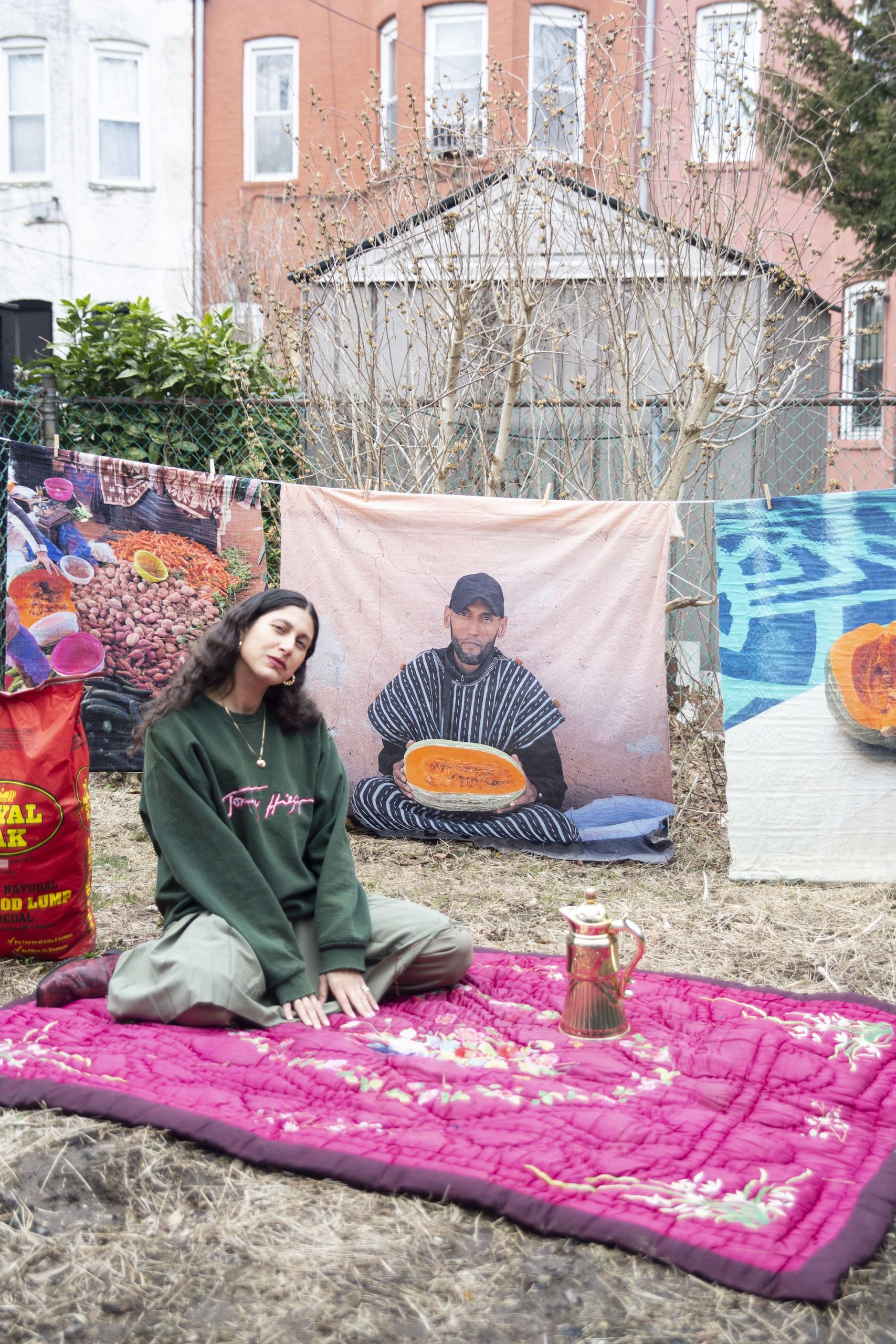 Alicia Mersy
Multimedia artist Alicia Mersy was born in Montreal and lives in Brooklyn with her partner and two sons. Her passion for her local community is clear in her work, from bodegas to street corners, her work is in symbiosis with the city and its particular scenes. Mersy's vision is optimistic and very much concerned with healing in the damaged urban space, finding spots (even if they're cramped) for solace and reflection, so needed in day-to-day city life. Mersy also photographed the story in the print issue as well as the portraits of the artists.
Sarah Zapata
Sarah Zapata relocated to New York from Texas, where she grew up in a Peruvian American family, and has been making her super colourful, monumental-scale creations in her studio in Brooklyn ever since—using both Peruvian and North American techniques to make rugs, carpets and textile-based sculptures. As Zapata recounts in the print magazine, life isn't always easy in NYC, but it is the only place that matches the vibrant abundance of her work.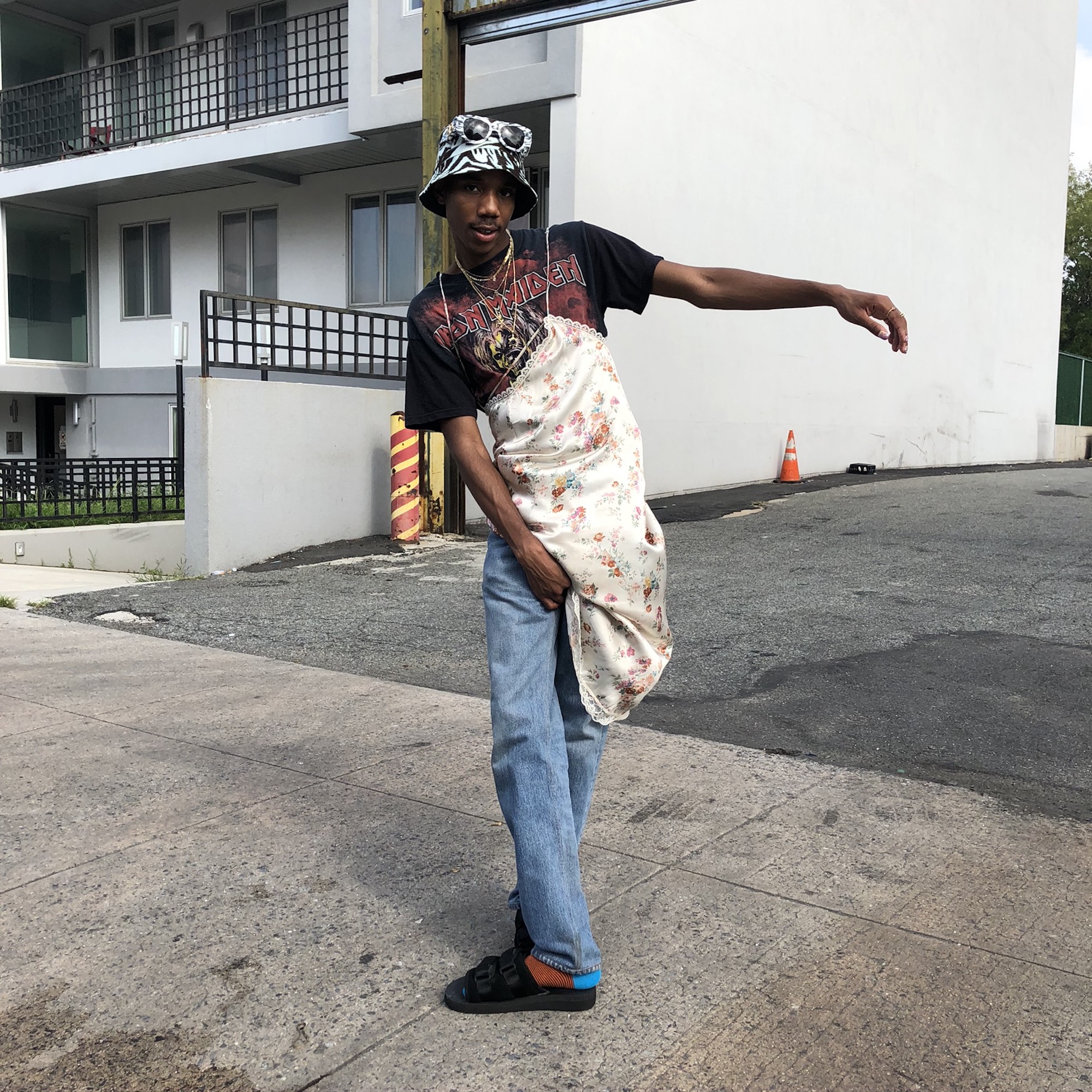 Quil Lemons
Photographer Quil Lemons made history this year when, aged 23, he became the youngest person to shoot the cover of Vanity Fair, a portrait of Billie Eilish. Raised in South Philadelphia, Lemons moved to New York at 18 and in a few short years has become one of the city's most sought-after creatives, known for his instantly-appealing, soft-hued and celebratory style, and his concern for documenting Black joy (something that began with taking pictures with his own family). Lemons explains in the issue how it all happened and what he loves about his adopted home.
Farah Al Qasimi
Born in Abu Dhabi and a former MFA in Photography student at Yale, artist and musician Farah Al Qasimi tells us how, when and why she came to New York and exactly why she stays. Mellifluous and discordant, Al Qasimi's work is informed by New York in various ways, questioning who really defines a place, and for whom.
Read each artist's full story in Elephant's new Spring/Summer issue out now, shot by Alicia Mersy
BUY NOW