Left: Sandy Orgel, Linen Closet, in Womanhouse. Right: Susan Frazier, Vicki Hodgetts and Robin Weltsch, Nurturant Kitchen, in Womanhouse. Both courtesy of the California Institute of the Arts Institute Archives
The notion of the woman's body as a cipher—or merely a replacement—for the domestic instrument was surveyed in much of the feminist art produced during the second wave women's movement, such as Birgit Jürgenssen's Housewives' Kitchen Apron (1975) in which she donned a wearable sculpture in the shape of an oven. In 1972, led by Judy Chicago and Miriam Schapiro, a group of women enrolled in the feminist art programme at the California Institute of Arts worked on an installation called Womanhouse. Sandy Orgel created a linen closet in which a nude female mannequin was affixed inside the cupboard, ossified between the drawers, later remarking, "As one woman visitor to my room commented, 'This is exactly where women have always been—in between the sheets and on the shelf'."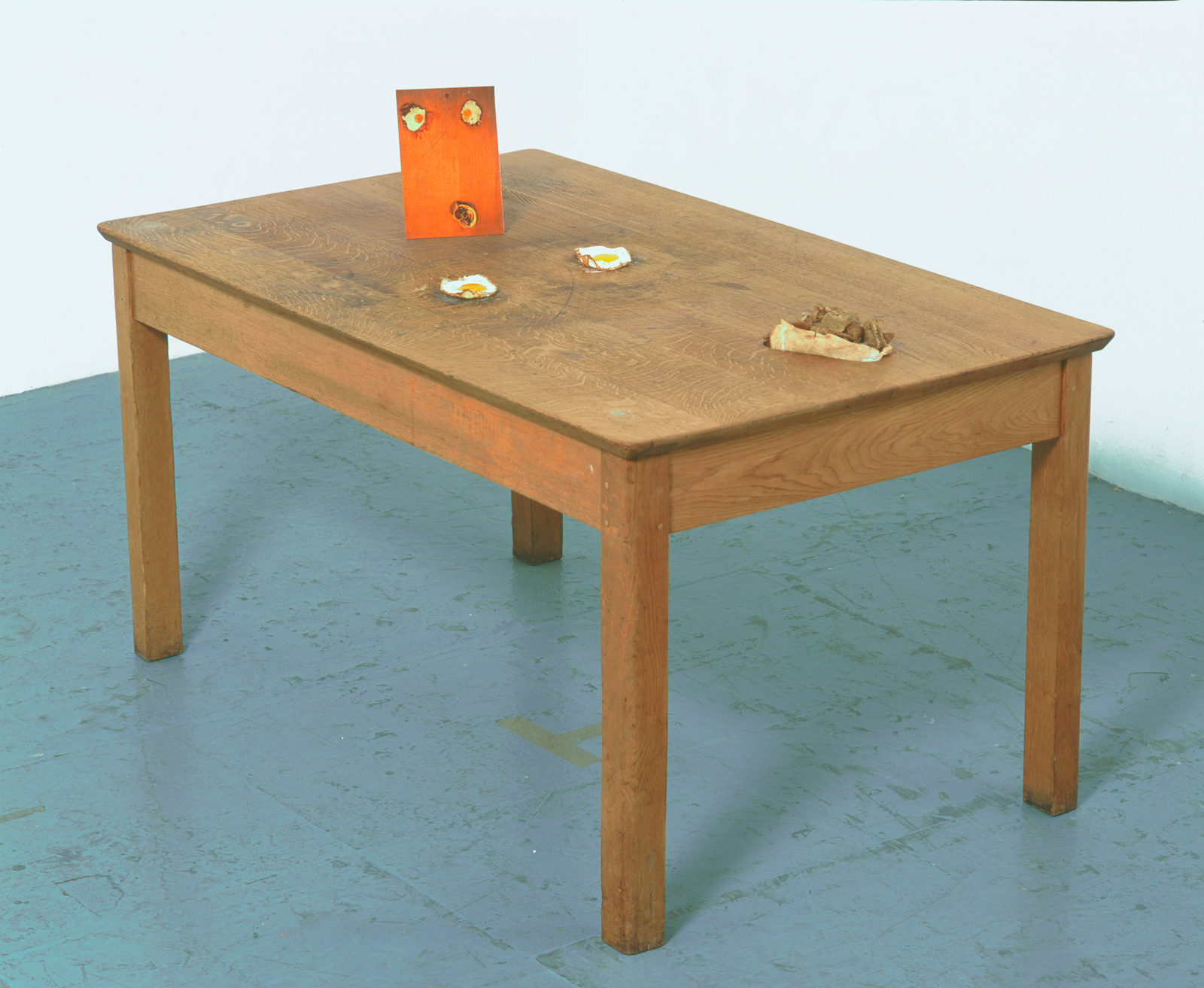 "Sarah Lucas's early sculpture fused banal furniture with food, executed through an astute language of reduction and visual punning"
The Womanhouse group who worked on the Nurturant Kitchen portrayed fried eggs covering the walls and ceiling, slowly transforming into breasts. However, the most familiar evocation of eggs as breasts is clearly in the work of Sarah Lucas. Her early sculpture fused banal furniture with food—wire hangers, kitchen tables and sagging mattresses met raw meat, fish, fruit and vegetables—executed through an astute language of reduction and visual punning.
In the early 1990s, Lucas first exhibited the now infamous Two Fried Eggs and a Kebab (1992), constructed as a set of symbolic codes to be read as a female body, which in turn implicated the viewer via their interpretation. In this inaugural showing, Lucas replenished the food every day, buying the kebab en route and frying eggs on a Primus stove on site. "I treated it a bit like a performance. A heck of a lot of people came and stood looking in the window and I'd tell them to come in but they'd just scuttle off," she explained in 1994, "I felt a bit like a dirty old man."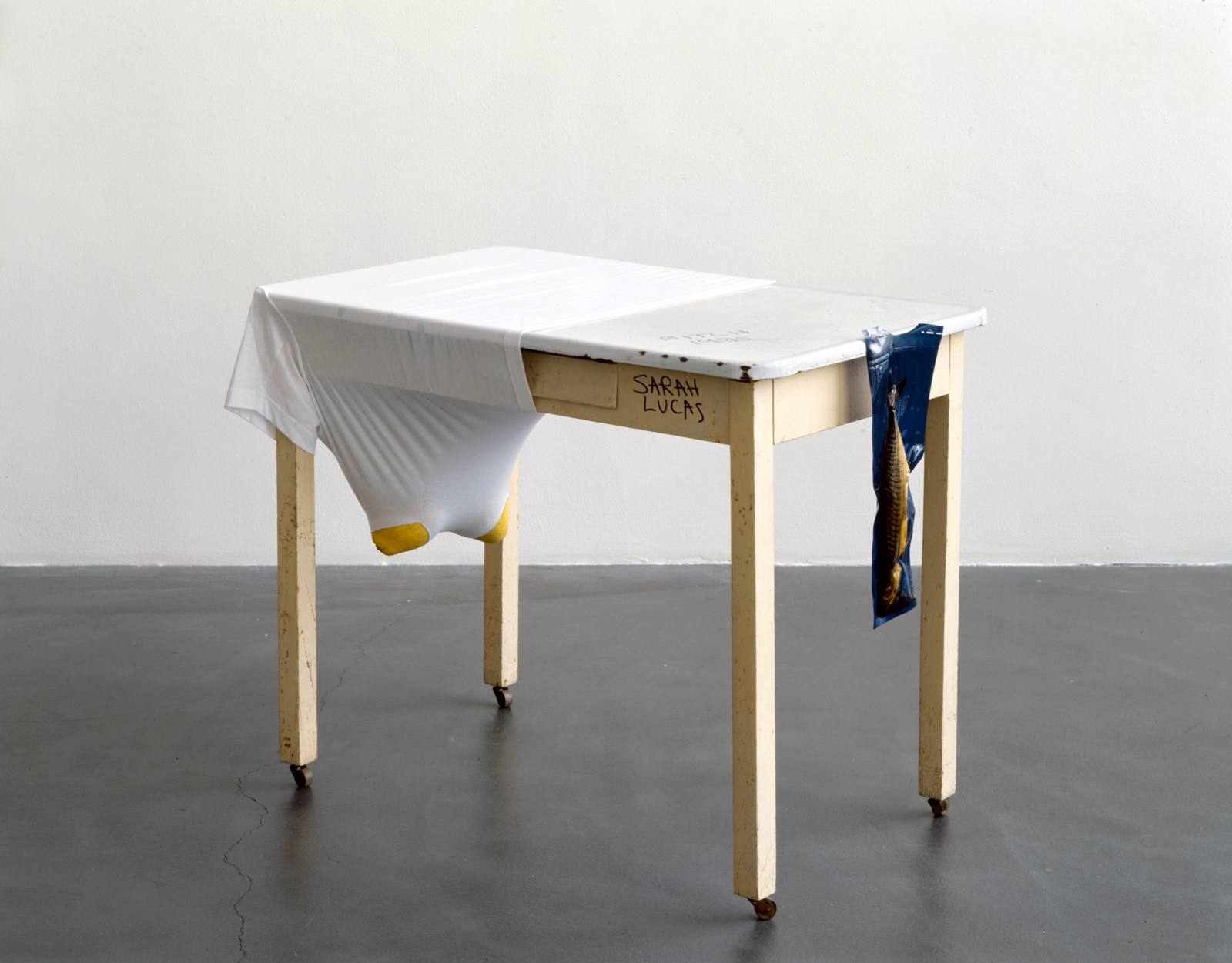 All of these artists, from Nicola L to Alina Szapocznikow to Sarah Lucas, turn the male fantasy inside out, pushing the misogynistic point-of-view to the point of absurdity. There is something playfully perverse about the exaggerated and shorthand iconography used in the surreal conflation between furniture, function and bodies, with results that are both accessible and universal.