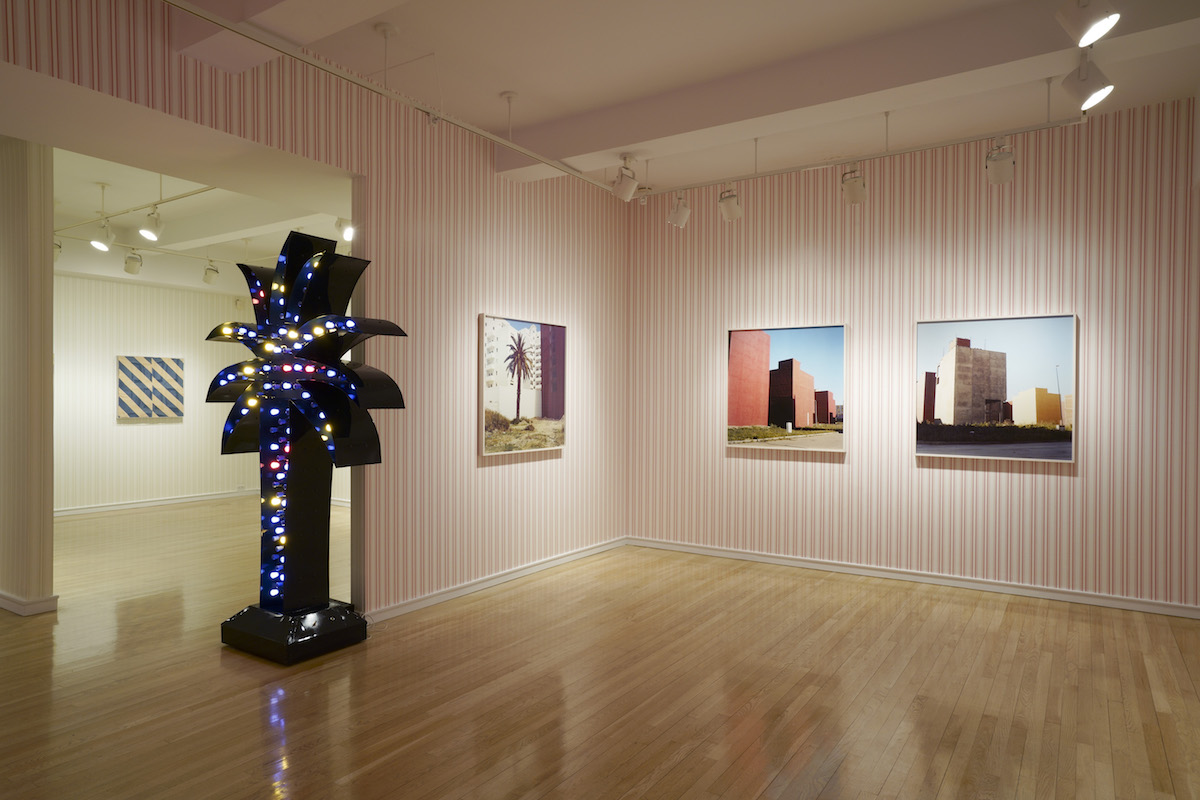 Yto Barrada is what you might call a lifetime learner. "I have a botany exam I need to finish," she says hurriedly and slightly under her breath as she checks the time on her phone screen, just a few sentences into our conversation. I meet her at New York's Pace Gallery, where the forty-six-year-old Paris-born Moroccan artist has just unveiled a major three-floor exhibition which functions as a de facto retrospective. It's a milestone of a show for the internationally acclaimed interdisciplinary artist, bookended by a new site-specific installation at London's Barbican Centre, on view through May, and a summer solo show at Aspen Art Museum in Colorado. For someone so widely sought after—and downright busy—It's frankly humbling to witness her anxiety over taking an exam on plants. I immediately feel like a bad influence for keeping her from her studies.
The sheer volume of her oeuvre suggests she's no stranger to a large workload, however. How to Do Nothing with Nobody All Alone by Yourself is comprised of two decades worth of books, multimedia installations, videos and photos, including Barrada's first internationally shown and widely celebrated photographic series, A Life Full of Holes: The Strait Project (1998–2004), which reveals her hometown of Tangier as a site of political imagination through striking images of its brutalist architecture. But she points me first to her most recent textile works, a series of hand-dyed and sewn striped fabrics which reference Frank Stella's fluorescent paintings named after Moroccan cities, making their debut in this show.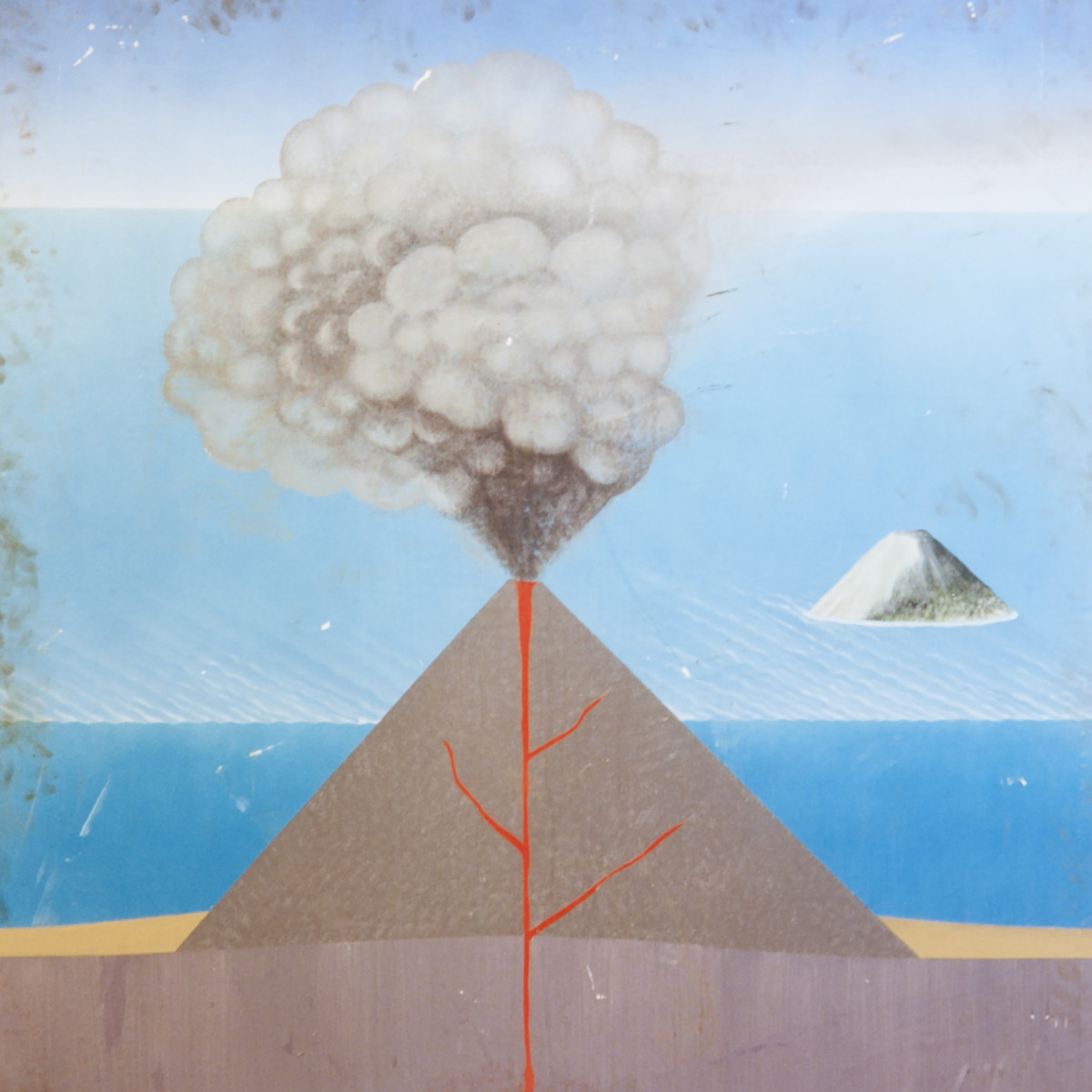 Barrada recently discovered that the inimitable minimalist painter was inspired by the geometry of Islamic art in Morocco, "so I recuperated his simple stripe motif, which is my due because that's where I'm from," she says. These striped works aren't just a reference to Stella, but rather the result of Barrada's own continuing education, a thread of art history that she hadn't known until recently and which she could weave into her own personal repository of knowledge about Moroccan stripes. "I'm interested in building on the history of a place, a moment, a movement," Barrada says, noting it's hard to encompass all possible meanings. "The more I learn about something, the more meaning I find." Tinted with dyes the artist herself fashioned out of flowers and insects, the fabrics also pay homage to Casablanca school founders she knew, like Mohamed Chebaa and Farid Belkahia who in the 1960s created a signature style of modernism that eschewed colonialist French traditions and instead riffed on local visual culture and architecture.
Installation view of Yto Barrada: How to Do Nothing with Nobody All Alone by Yourself. Photography by Tom Barratt, courtesy Pace Gallery
The artist herself has long been interested in the blocky modernist architecture of her home country as evidenced in her early photographs and even now in her newest multimedia installation, Agadir at London's own brutalist behemoth, the Barbican Centre. Created specifically for the thick cement curve of the building's gallery wall, the installation includes traditional Moroccan wickerwork, collage and an eight-minute film based on the 1967 novel of the same name by Mohammed Kahïr-Eddine which bombastically relates the devastating 1960 earthquake that levelled the city, forcing it to rebuild.
"I want to celebrate the autodidact spirit. What do you do when you're stuck? When you find yourself in a situation of loss, dispossession. How do you find a way forward?"
Barrada gives me a brief primer on brutalism in Morocco, where the style was used to absorb migrant workers into the city and proved the beginning of African urbanism, but despite its lofty utopian undercurrents, she tells me in no uncertain terms it's nothing to look at. "It's very ugly architecture. And part of the strategy of survival when constantly faced with its severity is learning how to like it," she laughs. "I reimagine these sites as building blocks. But the real imagination is in the cities. I'm just a good observer."
As much inspiration as she may derive from physical architecture, lately Barrada seems more interested in the building blocks of education—not just how we learn, but who teaches us what, and why. A constant teacher for the artist has been Thérèse Rivière, a female North African ethnographer working in the 1920s and 1930s whose contributions to the field have been long overlooked, if not for her gender then for her decades-long instalment in a psychiatric institution. The show includes the artist's film Ether Reveries (Suite for Thérèse Rivière no.2) and a brand new painted wood installation resembling a casbah made out of child's building blocks dedicated to her.
Untitled (After Stella, Rabat), 2017
Untitled (After Stella, Tangier II), 2018
If the other works in her Pace exhibition are any indication, Barrada's other greatest teachers have also been women. "These are pages from my grandmother's notebooks," she says gesturing to framed works on paper boasting tic marks and symbols. "She was illiterate, so she made her own code to create this, what's essentially a telephone directory so she could call her friends and family."
Directly across the gallery is the installation of her short stop-motion film Tree Identification for Beginners, which debuted at last fall's Performa 17 biennial in New York. It tells the story of her mother's 1966 trip to the US as part of the state department-sponsored Operation Crossroads Africa programme through snippets of memory as told by her mother and accounts of the trip the artist culled from the federal archives. The film is animated by Montessori school toys and grammar symbols—reminiscent of her grandmother's own symbology—which scoot across the screen while her mother's musings underscore the political volatility of the era. "Locals saw me as a white woman with black people and wanted to scare me," a disembodied female voice says as a shoelace threads through a circle punctured with holes on the edge, then another through a triangle. "I will not leave my skin in the United States," the voice declares.
These hidden histories, not to be found in any textbook, are posited by Barrada as a source of valuable knowledge, just as edifying as any codified schooling. Indeed, the title of her the show, How to Do Nothing with Nobody All Alone by Yourself, references Robert Paul Smith's book for children of the same title which was designed to teach kids through independently led crafts and projects how to keep themselves entertained without resorting to a screen. Like brutalist architecture, its mission is utopically constructive although the results remain unproven. But perhaps it's this sense of hopeful, unrealized potential realized through experimentation that excites the artist the most. "I want to celebrate the autodidact spirit. What do you do when you're stuck? When you find yourself in a situation of loss, dispossession. How do you find a way forward?" she says. "That's when things get interesting because you have to work with what's available. You learn new skills."

A teacher herself for the past two years at Manhattan's Cooper Union, Barrada is still nevertheless learning herself. "Right now I'm teaching myself how to dye," she says, laughing. "That's always fun to say." She's working on getting certification in horticulture—thus the pressing botany exam—so she can start her own own garden where she'll grow plants with which to make her own dyes, although the harsh seasons of New York, and the city itself, are proving to be a test of their own. "I'm getting used to it, though, I'm learning how to be where I am."
Images © Yto Barrada, courtesy Pace Gallery, Sfeir-Semler Gallery, Hamburg, Beirut and Galerie Polaris, Paris. Photography by Damian Griffiths unless otherwise stated
Yto Barrada: How to Do Nothing with Nobody All Alone by Yourself
Until 5 May at Pace Gallery, New York
VISIT WEBSITE