Can you tell me a little about the work that will be shown in Come to The Edge?
Yes, there are completely new works which I will show at Reflex Gallery. The works are all on paper. There will be quite large works as well as a whole collection of small ones which are almost reduced to black and white. It is straight figurative work with a strong abstract aspect by exact composition and reduction in form and colour. The works are based on the body of work which I have developed over the last 20 years.
Your figures are often reclining or in a moment of relaxation. What interests you in exploring this state?
For me, the interesting part of this state is the very private situation the figures are in. They are lying or sitting, often barefoot in a moment of being sunken in themselves. There is no distraction or representing. Sometimes they are holding "books" in which nothing is written… they can not be books, but maybe something giving shelter between the rest of the world and the reclining figure. Or even a slip through into new thoughts or a world beyond.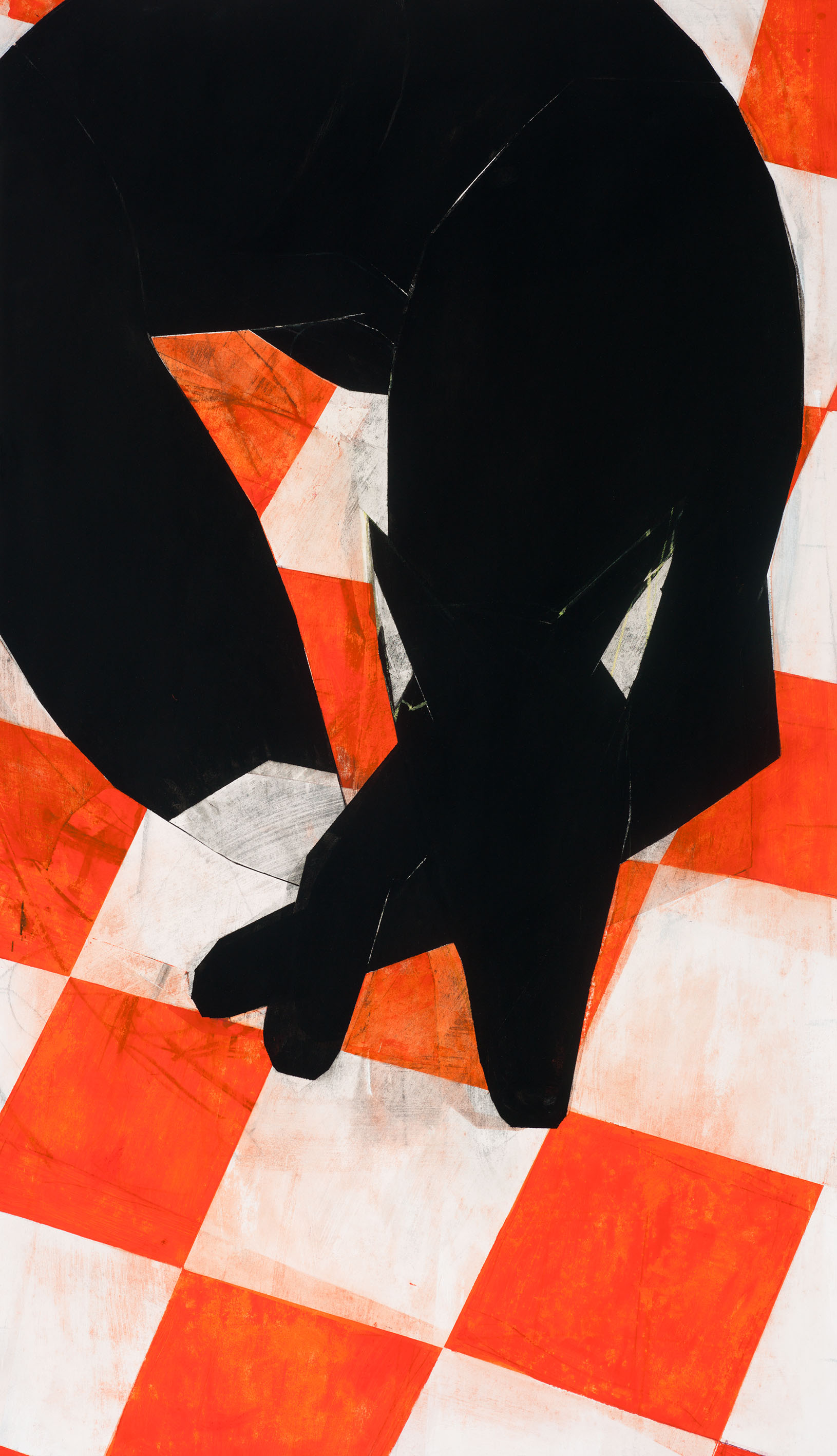 Your figures' faces are left blank and have often been discussed as a space for projection for the viewer. Do you create them from life, and remove the facial features, or are they created entirely from your mind?
No. I never work from life. I collect drawings, photos, written descriptions of people, colours, situations or rooms, tear outs from magazines, as well as music. This works like a mind opener for me. After the working process, there is barely a connection to the source the idea comes from.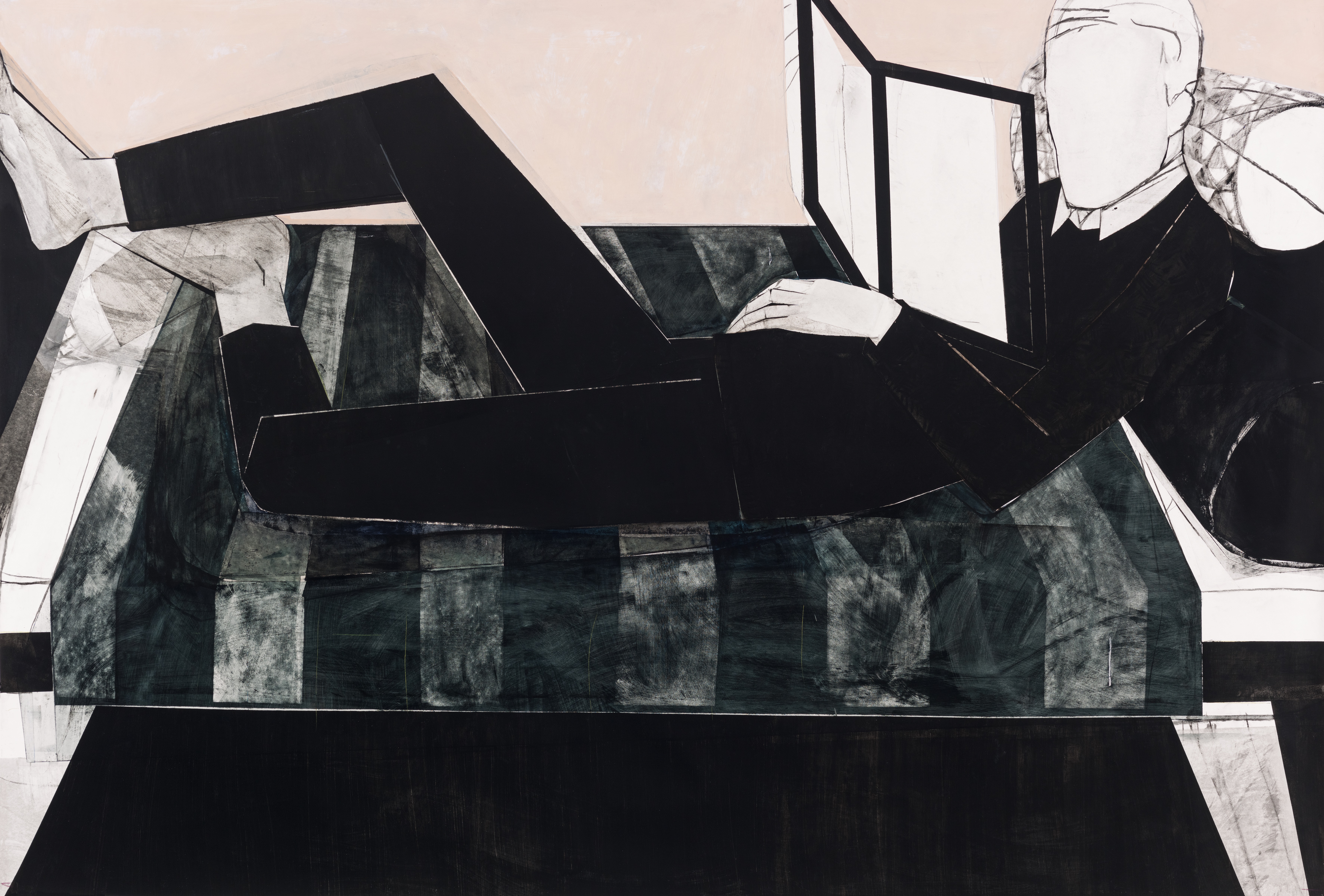 What was behind your decision to begin to work with symbolic animal forms in the work? They've been described as "spirit animals", how do you decide which animal works with which figure?
Well, I think I rather decide the animal by the atmosphere of the work–it is less "the figure that gets an animal"–I see those figures and animals in a way as one. On the one hand it is a figure with a fox, but still, it is more the idea of the fox than a real fox. It is something or some energy that is accompanying the figure and makes it more complete and complex. So I choose motifs that have a strong iconic or archetypical power, this can be a certain animal like a fox, a cat or a horse as well as a mountain or a waterfall.
Who, or what, have been the main inspirations for you and your practice?
Chinese and Japanese ink drawing or wood prints, as well as graphic novels, are always inspiring me. Jazz from the 60s is really inspiring me as well as a lot of great contemporary art. In the end, life itself is the strongest inspiration; studying, noticing and collecting or remembering special moments and situations and then bringing them to a precise point of reduction and concentration on a sheet of paper.
'Iris Schomaker: Come to the Edge' is showing at Reflex Gallery, Amsterdam from 25 February until 26 April. Images courtesy the artist and Reflex Gallery, Amsterdam