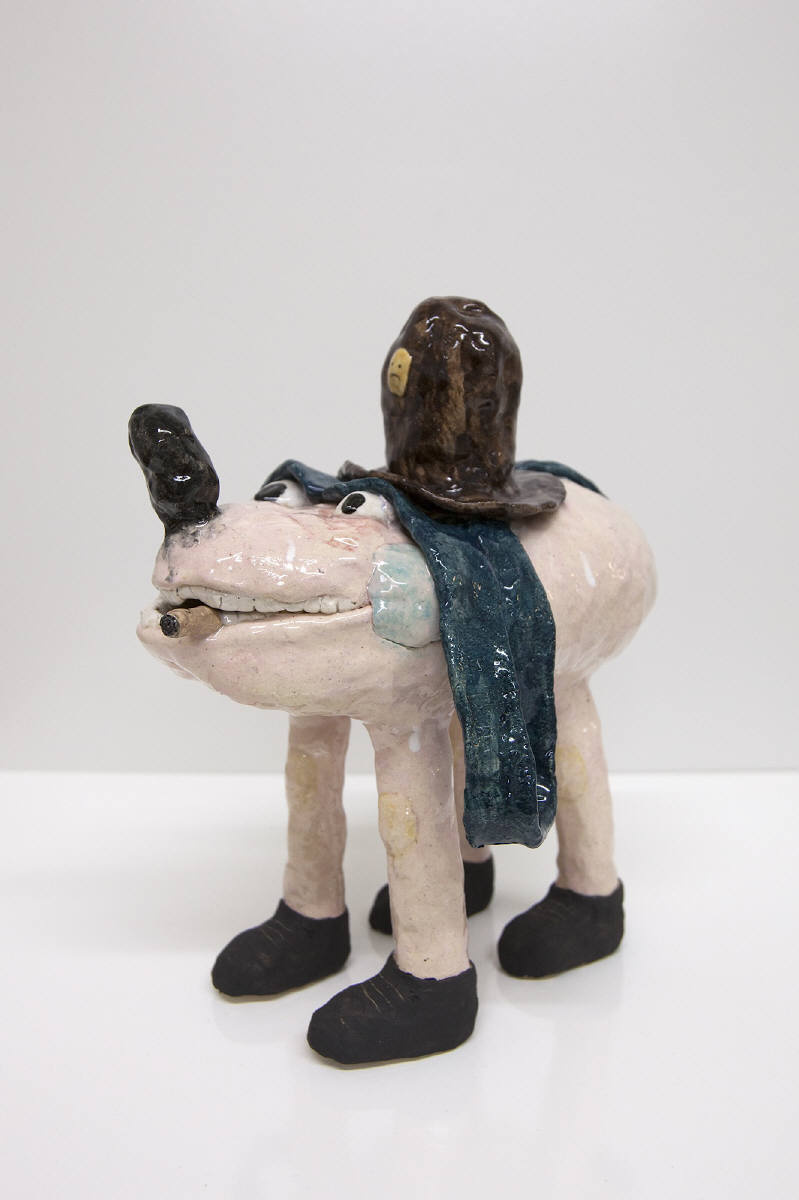 Can you tell me a little about What a Time to be Alive :(?
'What a time to be alive :(' at Richard Heller Gallery is my first solo exhibition in the USA. I'm showing both paintings and ceramic sculptures in the exhibition that have been made during the last year. I spent three months in LA before the show and created a majority of the sculptures over there. It was great to work there. I didn't have a big network of friends so almost all the time was focussed on the exhibition.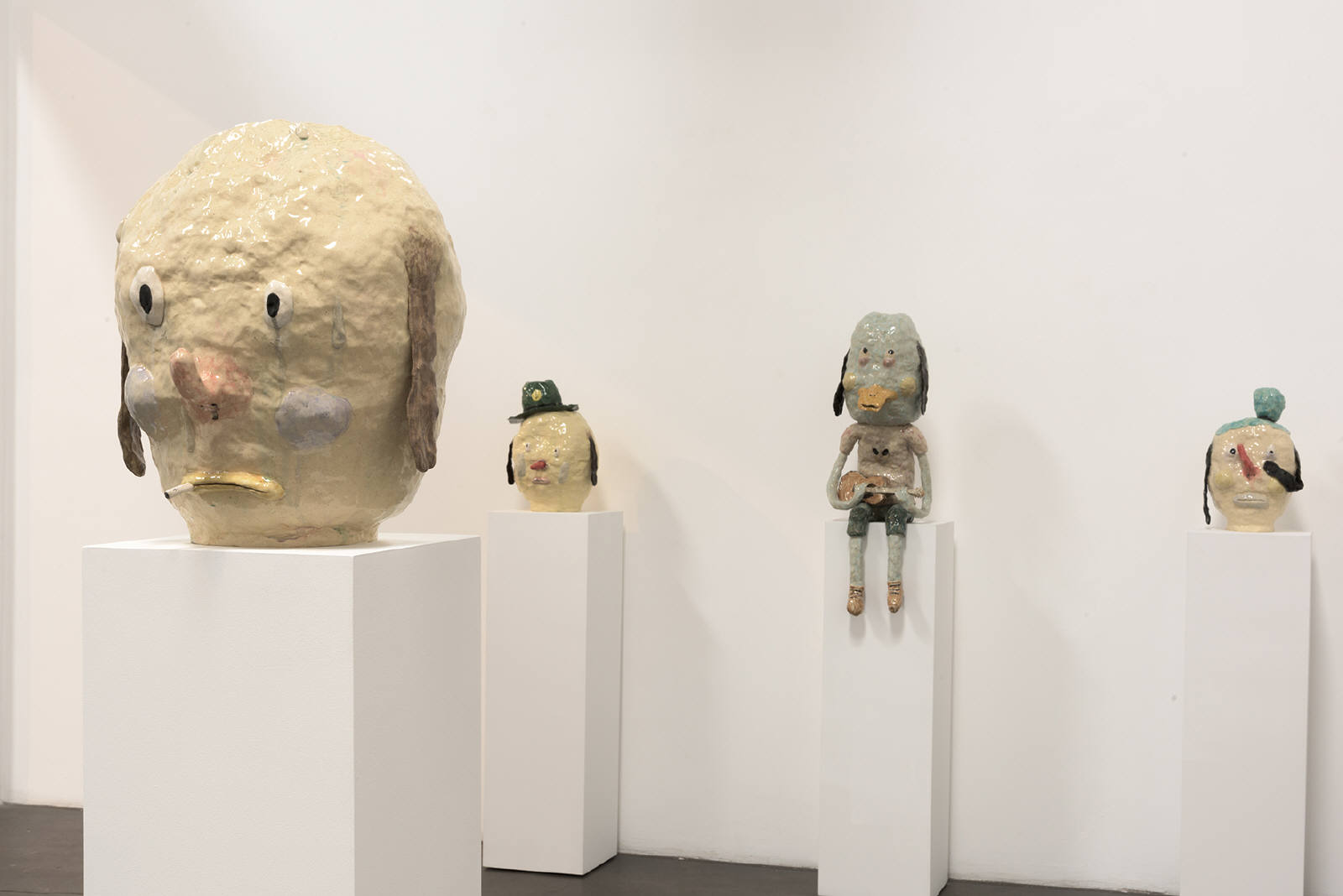 Are your pieces all created from an emotional space?
Yes, I see my work as a diary. It's a place for me to write down the feelings I normally keep for myself. It's usually pretty melancholic and sad but with a few glimpses of something more happy.
Your work has been discussed in relation to childhood before. Is it influenced by your own youth?
Yes, but I'm trying to use parts and memories from my whole life, or at least starting at age 7 or 8, when I begin to have memories. So the characters I create don't really have a specific age, everyone is 7 and 30 years old at the same time. I try to use small things like Garfield merch in my work, even though I haven't read Garfield since I was 13. I think I'm doing that to stay true to my younger self in some way. Or maybe I'm trying to impress the 13 year old Joakim Ojanen…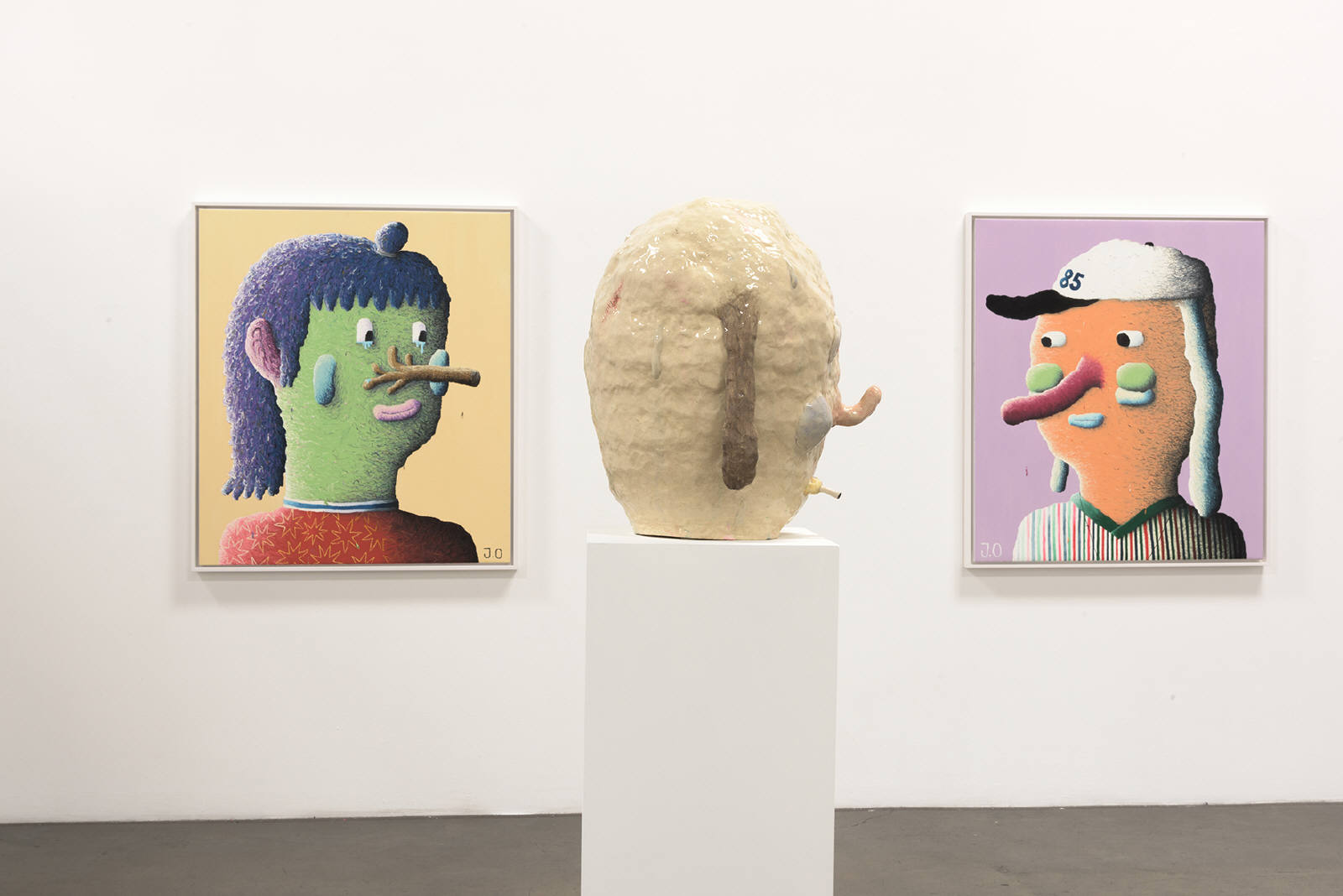 How do your paintings and sculptures work alongside one another. Does one inform the other as you begin a new body of work?
Five years ago I only did drawings. I started to paint and do ceramics at about the same time and I tried to use the same language in the paint and ceramics as the two-dimensional drawings. I usually do ceramics for a few weeks, then switch over to painting for a few weeks, then back to sculptures. This helps me to get a break from my work and I can attack the material with new eyes every time I switch media.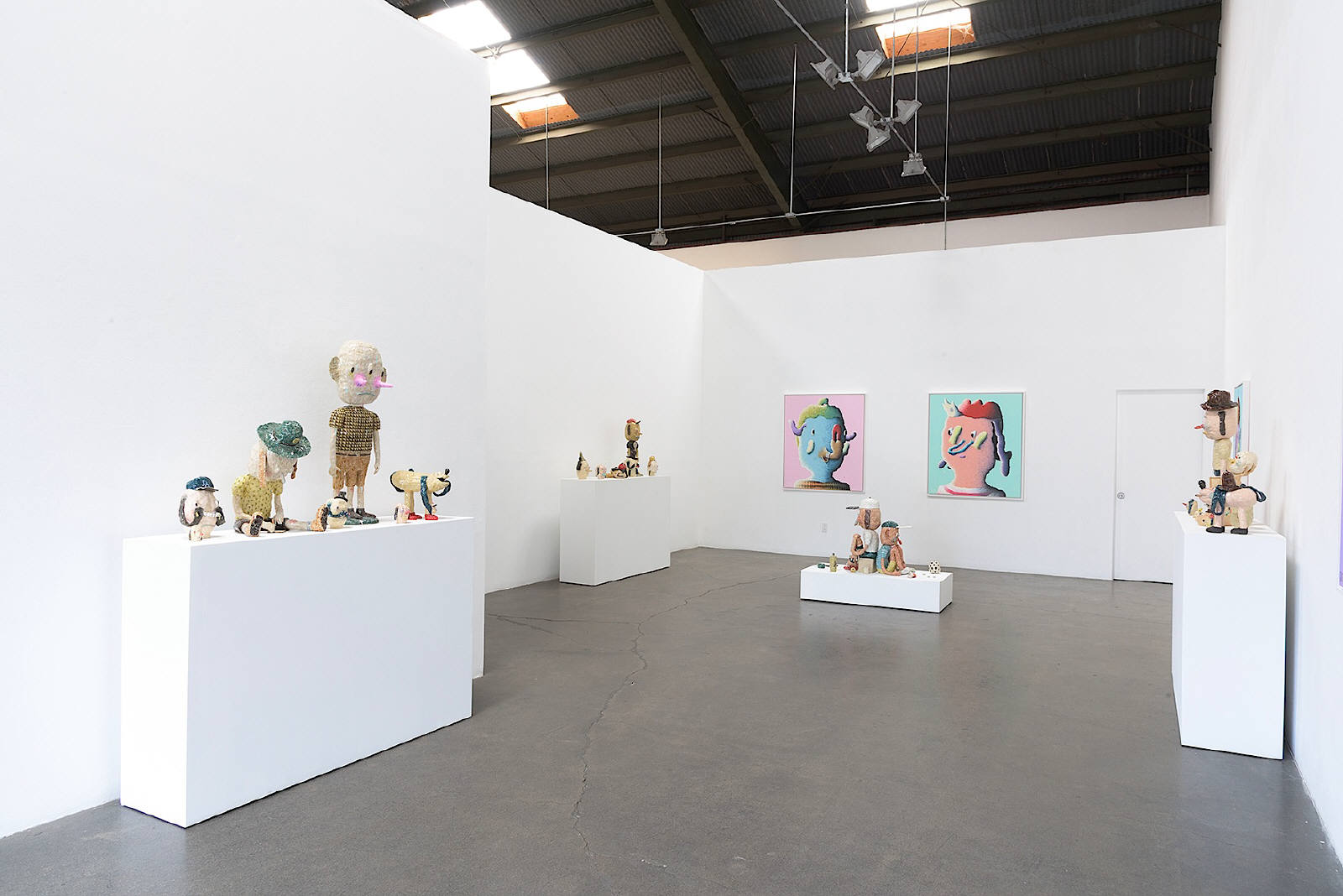 Do you feel the influence of Sweden on your practice?
I used to feel it a lot when I was younger. I had a period when I watched a lot of Ingmar Bergman movies and embraced the melancholy. I loved Roy Andersson's movie You, the Living and listened to a lot of Swedish indie pop. For a few years I totally forgot that melancholy feeling but now it's back in my work instead. I don't reflect that my work is very Swedish, maybe it's easier for someone outside to see the Swedish influence.
'What a time to be alive :(' is showing at Richard Heller Gallery, LA until 30 July