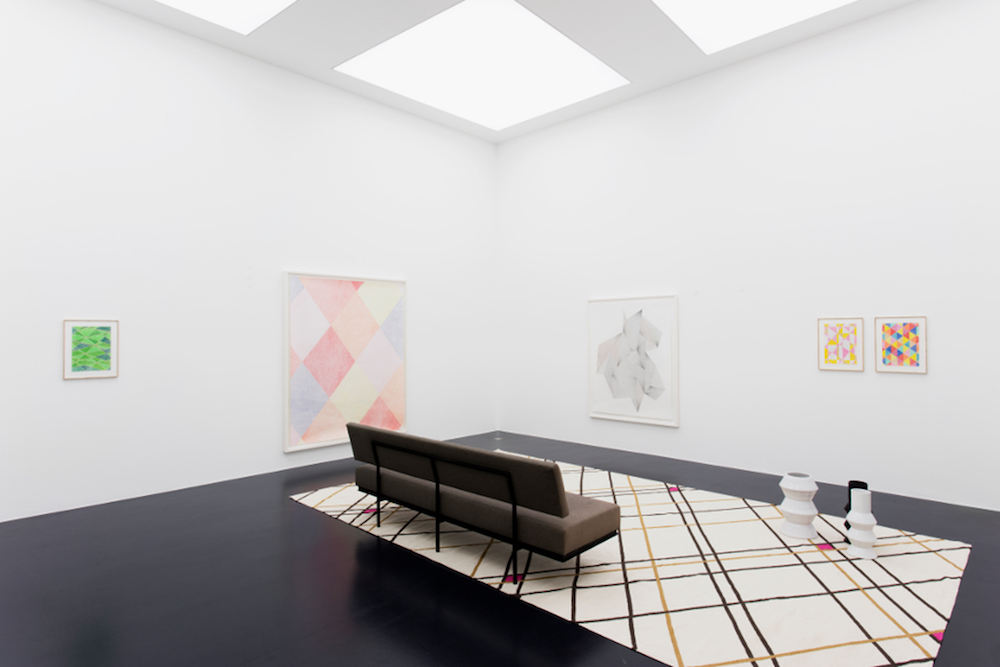 Can you tell me a bit about Walk?
Von Bartha runs two gallery spaces; one is in the city of Basel, a huge, converted garage and showroom, plus another located in S-chanf, a century-old farmhouse with a converted former storage area. I first showed there some years ago with a site-specific wall-painting, so for the second show in S-chanf we have opted for a group of my latest works on paper, plus a large floor object, a handwoven carpet specifically made from one of the drawings. I'm really excited to show these brand new pieces for the first time to the general public in this beautiful location.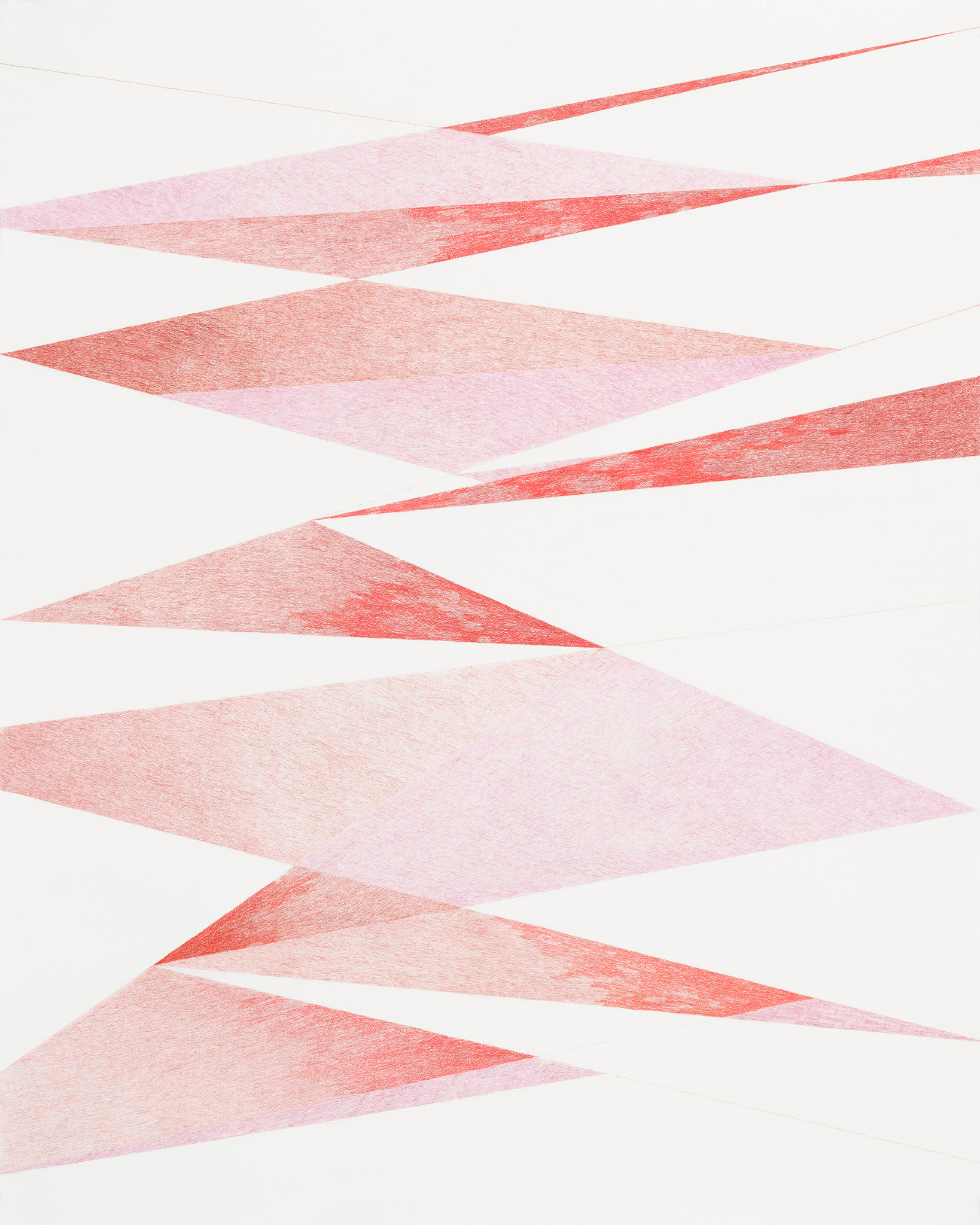 Do you feel most excited responding to 'white cube' or more unconventional spaces?
I can work with any space. I've worked with all kinds of spaces and I don't really have a preference – and anyhow, you can't always choose. Sometimes I work with simple rooms, often industrial buildings converted into contemporary art centres; sometimes they are historical or turn-of-the-century locations complete with wooden floors and ornamental plasterwork, and sometimes they are pure white cubes built by contemporary architects for the exclusive use of showing art. This is the case with the second gallery space at von Bartha in S-chanf, it is a pure white cube with a dark floor, 8 x 8 x 8m in dimension. I do sometimes prefer a neutral space to show artwork, as not all the pieces are made to interact closely with a space, or made specifically for it, and need a calm surrounding for their visual presence.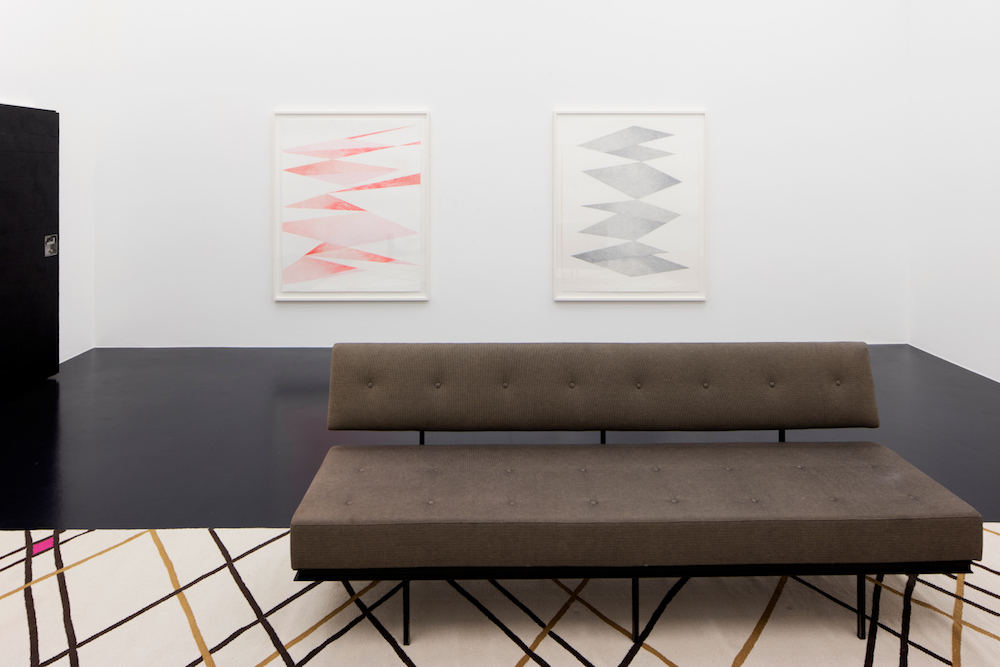 Karim Noureldin, Walk installed at von Bartha S-Chanf, courtesy von Bartha
Do you tend to have a typical starting point for a work? Are they mainly a response to space, a development from an initial idea, or something else?
It really depends. There are many site-specific installations in my portfolio, works made specifically for a space and which cannot be reproduced elsewhere, they are usually destroyed afterwards and there are only sketches and photos that exist as proof of their temporary existence. Then there are projects in collaboration with architects, made specifically for a location and built within the structure; those pieces last forever, or at least as long as the building exists.
And there are also the 'classical' art pieces, being small or big, made in my studio and then shown in various locations, galleries, museums and also private homes. I also commission specialists to produce bespoke art pieces, like the cotton object made for the upcoming show, which was done with the help of renowned specialists Bharat Carpet Manufactures based in India.
Each of these approaches requires a different way of development, some are based on a single sketch made alone in my studio, and others involve many stages of processing information received by various people over month-long conversations.
You've spoken before about abstraction working similarly to language: with dialects. Do your works also fall into dialect do you feel, or do you attempt to reach for a universal conversation?
Making art is a personal, sometimes even egocentric thing. It is the individual expression of someone and that person needs to be informed, trained and in general open to everything. Maybe my work is a dialect, but if it is then it is my own and I can't say if it is aimed at a universal conversation, but I do hope so.
How do you feel the overall reception and understanding of geometrically driven abstraction has changed in the time of the digital image?
In my opinion it has never changed. Of course the way we communicate has changed dramatically in the last decade, how we exchange images and information, as well as the public reception of art, in a more general way. But art is not intended for just a single moment, and good art withstands all tendencies. Its reception is intended for the long term.
It doesn't matter to me if art is abstract or figurative, but I have personally always like non-figurative art, it's timeless, universal and good pieces really touch me. It is also close to other things I like that inspire me such as architecture, design and arts & crafts. Even music is purely abstract in its concept, which people sometimes forget. Music might even have been the first human cultural expression of abstract art, together with the symbolic marks and hatchings found on objects made out of stone or animal bones by our ancestors.
Karim Noureldin's 'Walk' is showing at von Bartha, S-CHANF until 10 September