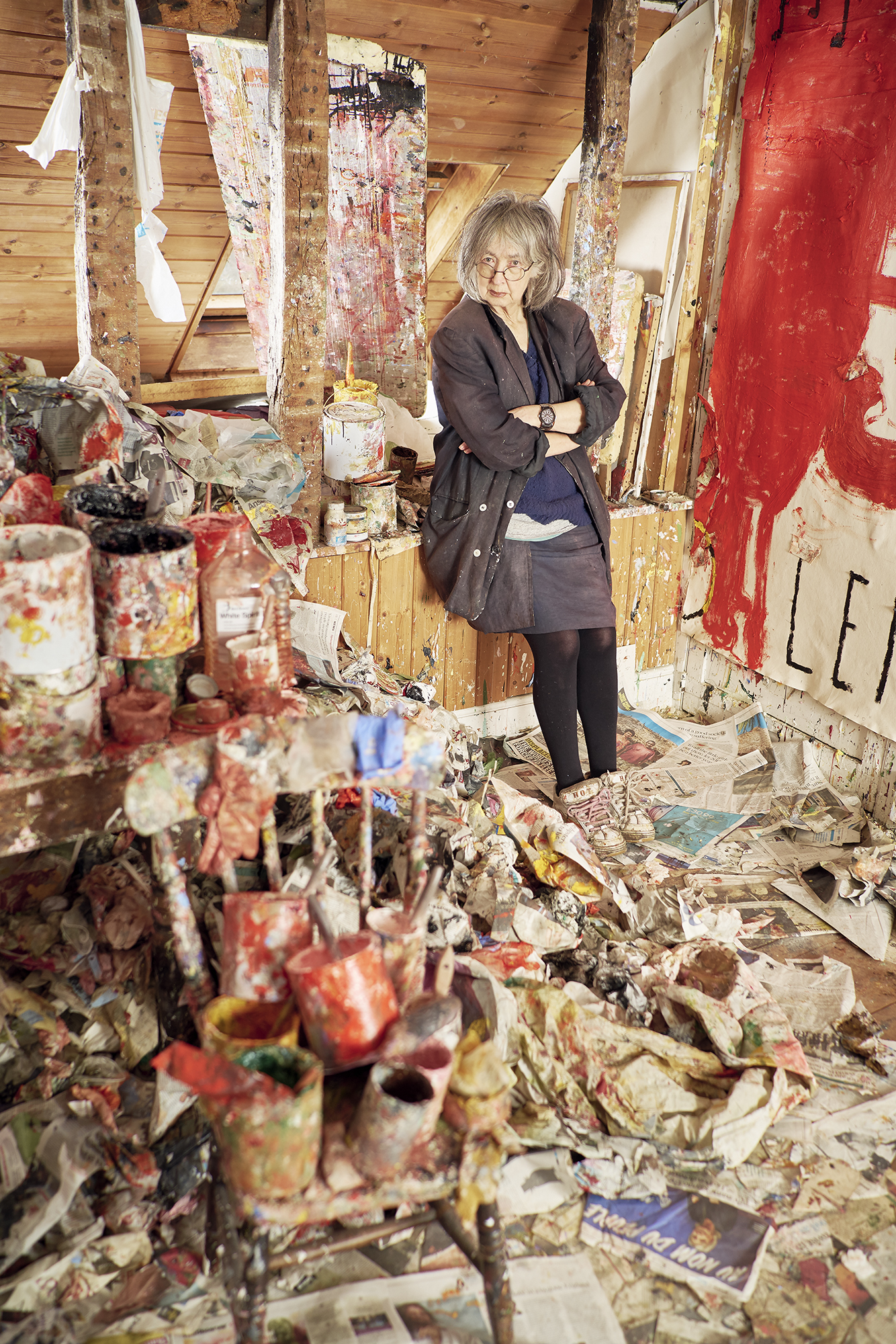 British-born and -based Wylie is taking part in Cure3, which invites international artists to create an original work within a 20cm3 perspex box, in aid of The Cure Parkinson's Trust in partnership with Bonhams and the David Ross Foundation.

Can you tell me a little about the work you've created for Cure³? I understand the artist brief was quite open though artists were invited, if they wished, to respond to the words "slow, stop, reverse" that are relevant to the charity The Cure Parkinson's Trust. Were you inspired by the words or by the space in the perspex cube?
Yes, I understood we could do whatever we liked, with no restrictions, so I didn't do the "stop, slow, reverse" bit, which anyway I saw afterwards. Wondering what to do, I kicked off with some green oil paint for lucky shamrock leaves but ditched them as they took too long to dry. Next, I tried a 3D chocolate éclair, shiny with PV on it and on a painted plate, but then went for the painting in the cube idea.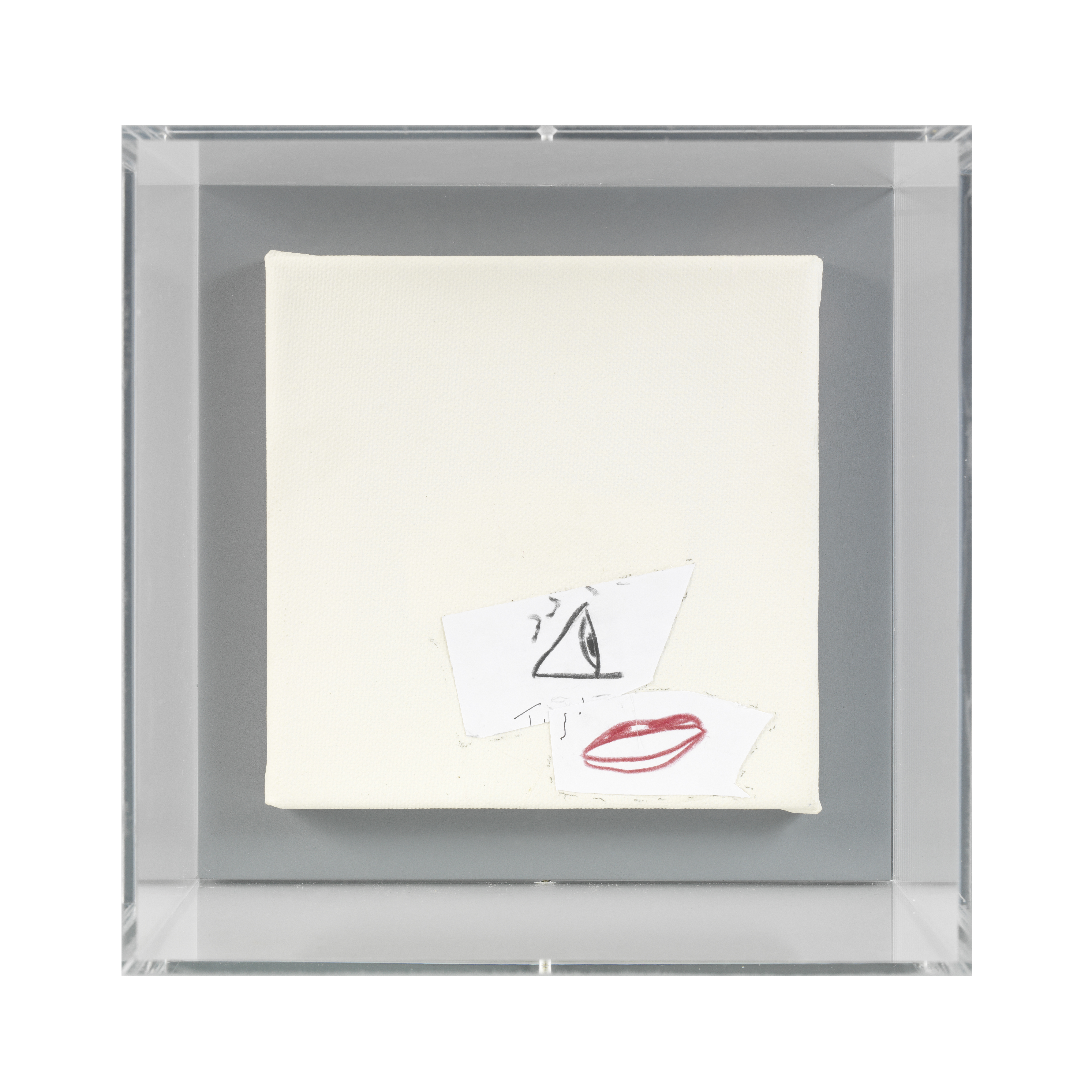 You've taken a very minimal approach to the composition of the cube, yet many of your works are more uncontained. What led to this?
I used coloured pencils, I often do. I like them, and they have no drying hold-ups. Also, I've got a lot of them (in graded colours) and they're often undervalued. About the subject matter, I'm always interested in the relationship of eyes to mouth on or off a face. I often leave the face out, as it can be good or be a restriction, but sometimes it's more "charged" to leave it out.
Your paintings are often praised for their spontaneous, or naive, aesthetic. Do you have a pretty set process nonetheless or are you intuitive as you work?
Both intuitive and not. And I like to call my work "direct" rather than naive. There is some sort of transformation in how I work, rather than a literal pick-­off, keeping a good bit of what is there from the subject, and also exploring Matisse's suggestion that we use anything at our disposal, plus exploiting the medium. As I said, I want this to be as direct as possible. Sloppy writing sees this as "childlike" which is, of course, too simplistic.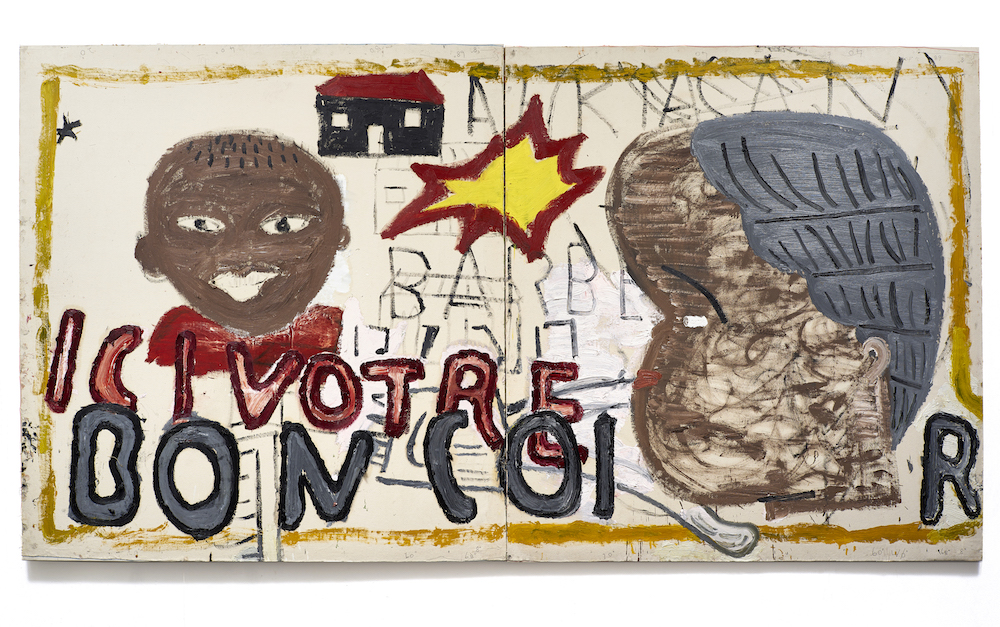 How has moving from the floor to the wall in recent years changed your process—and do you feel the work itself has changed as a result?
Working on the wall hasn't made many, if any changes, except drips instead of puddles. There have been blobs before and after, but there are fingerprints now instead of footprints. And now there are collections of dropped paint along the bottom, also fingermarks from picking up the bottom edge of the canvas in order to paint stuff low down in the painting, like writing a text.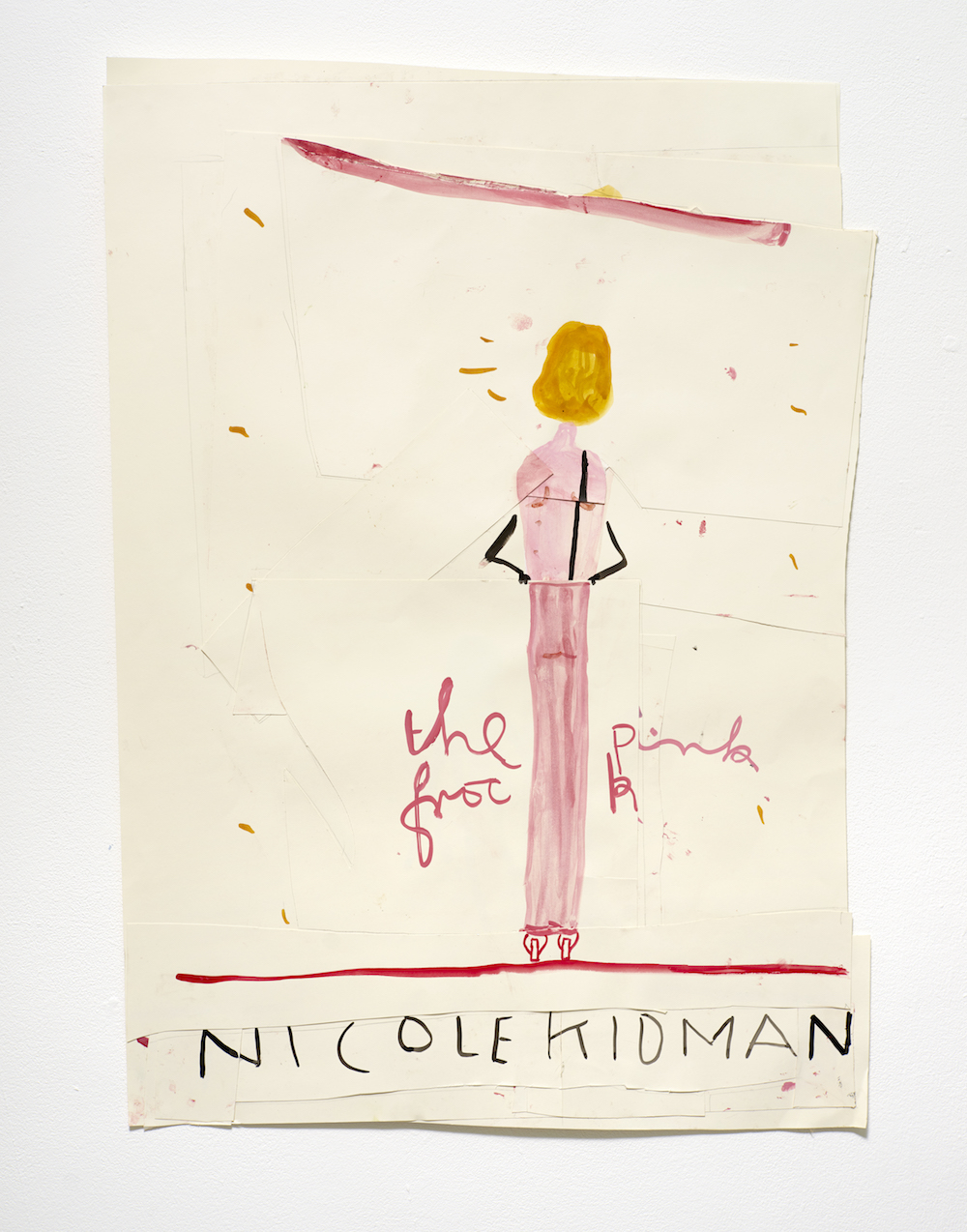 It's highly publicized that you have come to commercial success later in life than many artists. Has this also been your most enjoyable period of practising or was there another point in your career that you felt was especially satisfying?
Presumably, any stage has its inbuilt difficulties and plus points–earlier you're chasing, and later trying to maintain, and meet deadlines, both the same really, and both are exciting. One is more private, the other more public.