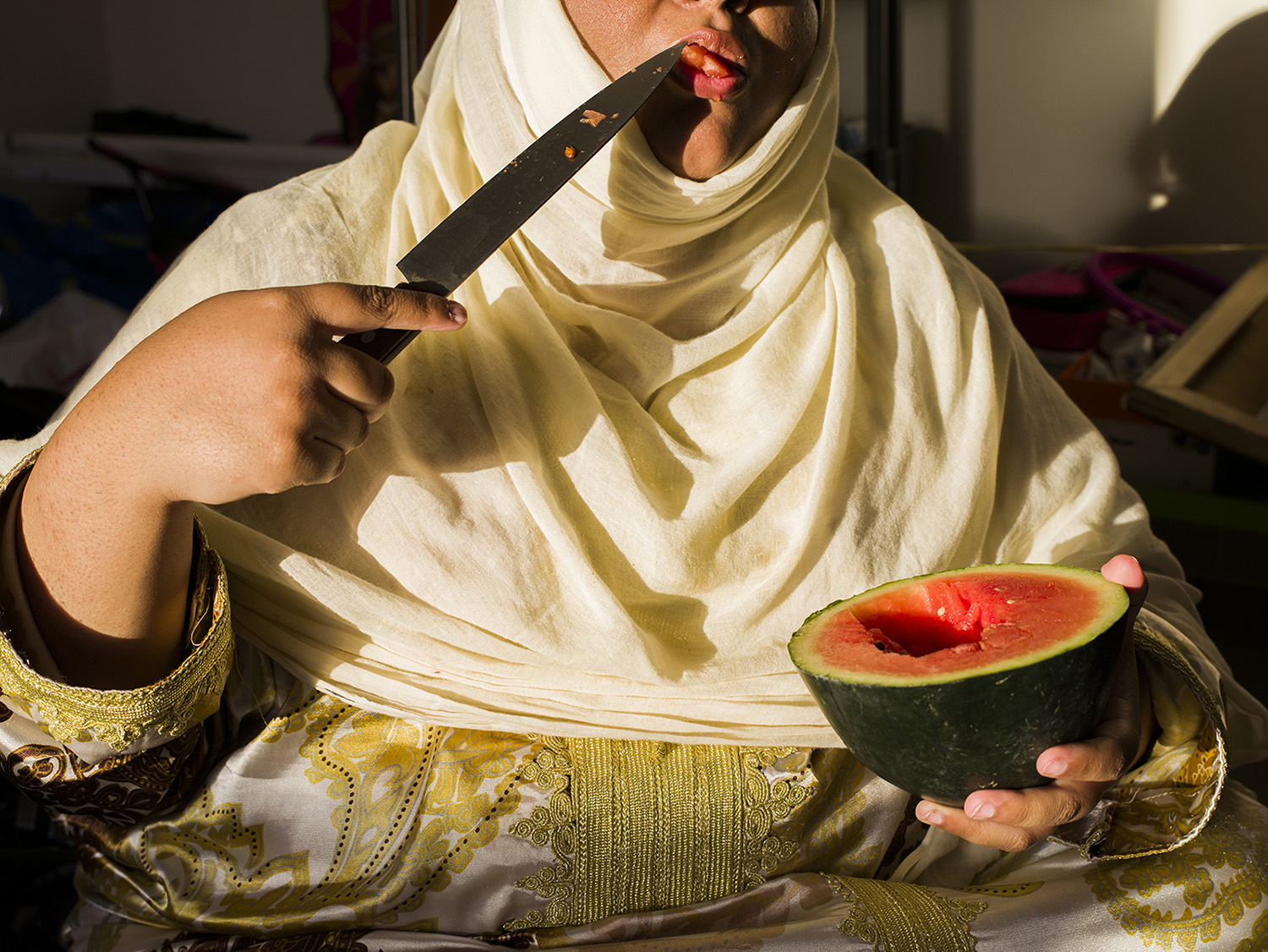 While many galleries have tentatively reopened, most large-scale events have been forced to remain in the digital realm for the foreseeable future. The inaugural Photoworks Festival, however, has taken a very smart approach to bridging physical and digital viewing. The IRL component of the exhibition will be presented using billboards across Brighton and Hove on England's south coast, while all of these works will be shown concurrently online. But in an innovative move, there is an alternative physical exhibition to explore with the Photoworks limited-edition "festival in a box".
Sent out to those who sign up as Photoworks "friends", and distributed to organisations like community groups, universities, galleries and artist studios, the box comprises printed texts by Simon Baker, Julia Bunnemann, Pamila Gupta, Shoair Mavlian, Lucy Soutter and Raquel Villar-Pérez that look to delineate revised histories of photography, and a manifesto by organisation Queer History Now.
These sit alongside artworks by festival exhibitors Farah Al Qasimi, Lotte Andersen, Poulomi Basu, Roger Eberhard, Ivars Gravlejs, Pixy Liao, Alix Marie, Ronan Mckenzie, Sethembile Msezane, Alberta Whittle and Guanyu Xu. The idea is to disseminate these new, more equitably rewritten art historical narratives. The box also creates a means for those who can't see the works physically to hang their own Photoworks Festival as they please—helpfully, the box also includes wall labels for each piece. 
Farah Al Qasimi, Abraj Mall, 2019 (left). Farah Al Qasimi, Dragon Mart Light Display, 2019 (right). Courtesy of the artist and The Third Line, Dubai.
"The images each tell a distinctive story, inviting viewers into worlds they aren't usually privy to"
The box concept both references Duchamp's La Boîte-en-valise (box in a suitcase), a portable miniature monograph. It was also inspired by Dayanita Singh's photobooks; the Indian-born artist's practice often centres on ideas of archiving and the book as a medium, with her recent works taking the form of a series of "mobile museums" that allow her images to take on innumerable different ways of being displayed. Crucially, like the Photoworks box, Singh frequently collaborates on creating "book-objects" that act as a book, an art object, an exhibition and its catalogue.
The design of the Photoworks box is described as a "deconstructed magazine", and intermingles text with images. More amorphously, it suggests of new ways of reading the rich diversity of photography, alongside those who have traditionally been sited within the artistic canon.
The festival, formerly Brighton Photo Biennial, takes the title Propositions for Alternative Narratives. The theme hints at the increasingly ubiquitous "new normal" refrain. More broadly, it proposes a future that is more inclusive, particularly in light of the Black Lives Matter protests of earlier this year. It suggests that "alternative narratives" are not only fairer, but also a damn sight more interesting. "Alternative narratives" feels beautifully fitting for the work here: the images each tell a distinctive story, inviting viewers into worlds they likely aren't usually privy to.
Festival organisers have actively stated their intention to "challenge what a photography festival is and who it can be for." They add that the artists and work on show were selected as part of that drive to rewrite the usual histories that have been told about photography. The selection is a breath of fresh air, showcasing works that, as the organisers put it, have been "under-acknowledged" within the usual cultural hierarchies. In short, the stories behind and within the photographs look to present a revised history of the discipline.
While many such festivals often have an overwhelmingly long list of artists participating, the fact that there are just 11 exhibiting at Photoworks is telling of the thoughtful and considered curation. Some of the most striking images are those by Farah Al Qasimi, which are packed with rich colours and framed in unusual ways to reveal little snapshots of the artist's examination of postcolonial gender and power structures in the Gulf region.
Ivars Grāvlejs, Shopping Poetry, 2012
"The selection is a breath of fresh air, showcasing works that have been under-acknowledged within the usual cultural hierarchies"
Latvian enfant terrible Ivar Grāvlejs' work meanwhile feeds into that innate human desire to sneak a look into other people's shopping trolleys. His series of Shopping Poetry pieces are beguiling yet brilliantly straightforward glances at the small, seemingly insignificant things that make up our everyday lives: the oddities and banalities that we pick up in the supermarket, and their itemised receipt signifiers.
Alongside these telling frivolities, other works explore far darker facets of humanity. Roger Eberhard's images show the places where country borders once sat, while work by Poulomi Basu documents the war between the government and the Maoist insurgent group ​People's Liberation Guerrilla Army in India. Ronan McKenzie's project takes a relatively simple concept as its starting point: the colour brown. That crystal clear idea is both expansive and timely—just as the entire festival looks to be.
Photoworks runs from 24 September to 25 October 2020 online and at various venues across Sussex
VISIT WEBSITE