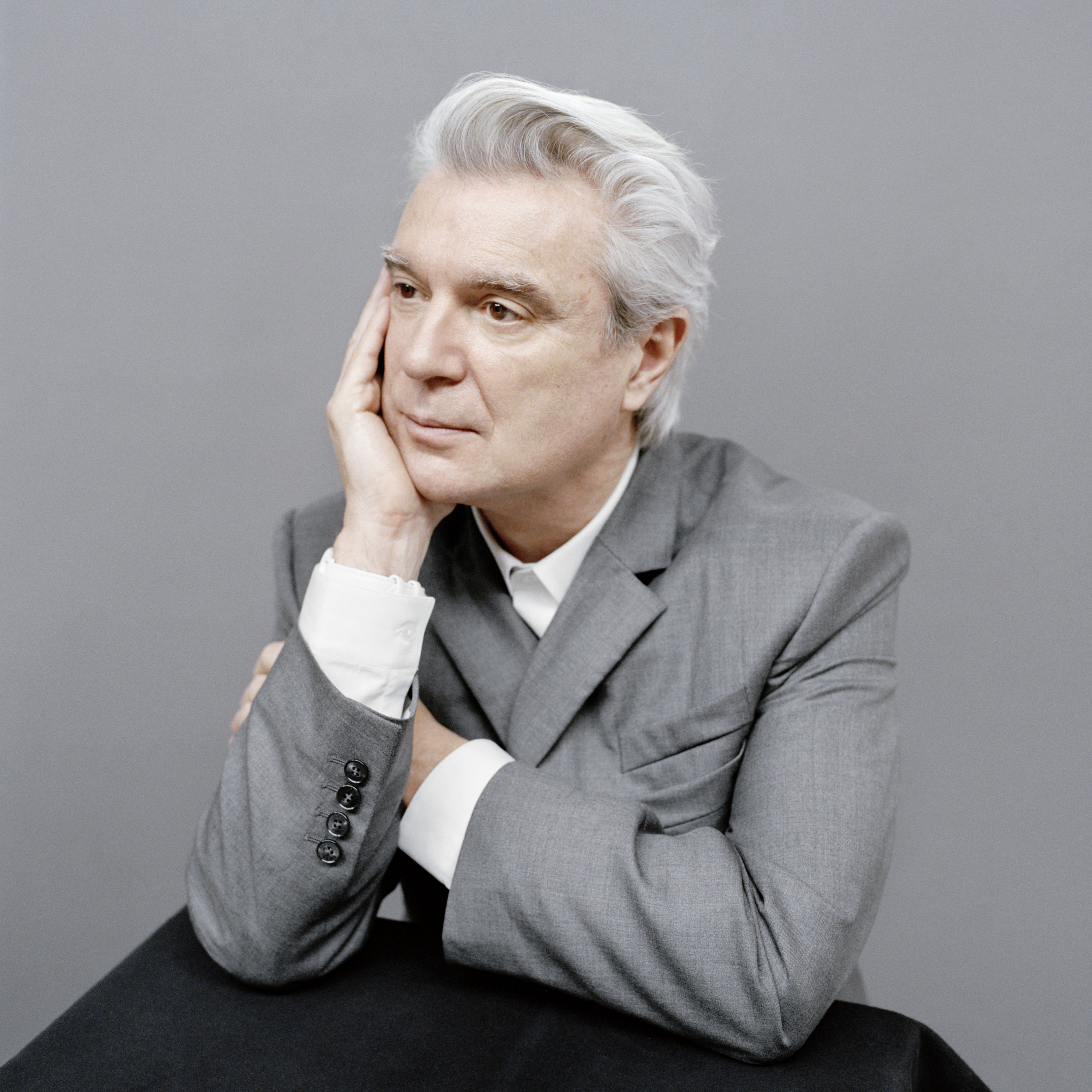 Twenty-first-century pop culture deals us a headrush of hyperbole and high emotions. David Byrne's American Utopia tour is a product of this information overload, and also a kind of antidote to it. The music and spectacle is epic in scale yet reflective and tender; studded with age-old themes and fresh perspectives, all driven by a sixty-six-year-old art rock superhero. It's a show that stays with you.
Byrne has described American Utopia as "the most ambitious show I've ever done since the shows that were filmed for Stop Making Sense". That's a pretty heady statement in itself: that Jonathan Demme-directed 1984 tour movie is widely regarded as the ultimate concert film, capturing the surreally funky, artfully arranged brilliance of Byrne and his former band, new wave pioneers Talking Heads. While Byrne has created memorably grand solo projects over the years—his Playing the Building installations (2005-2012) created architecture-instruments out of landmark venues in Stockholm, London, New York and Minneapolis, for instance—somehow, American Utopia extends from these histories, and explodes expectations. It fleshes out the dreamy spirit of Byrne's seventh studio album (the titular American Utopia) while also linking to his ongoing multi-media project, Reasons to Be Cheerful, a series of defiantly bright expressions in a messed-up modern world.
Byrne designed American Utopia's sharply distinctive "box" set himself. It's angular with soft fringes, framed by a chain curtain that is variously a monochrome vision before being saturated with colour—electric blues, bloody reds. Its production is upscaled for larger venues (such as the 20,000-capacity London 02 Arena), yet its pure form is unaltered.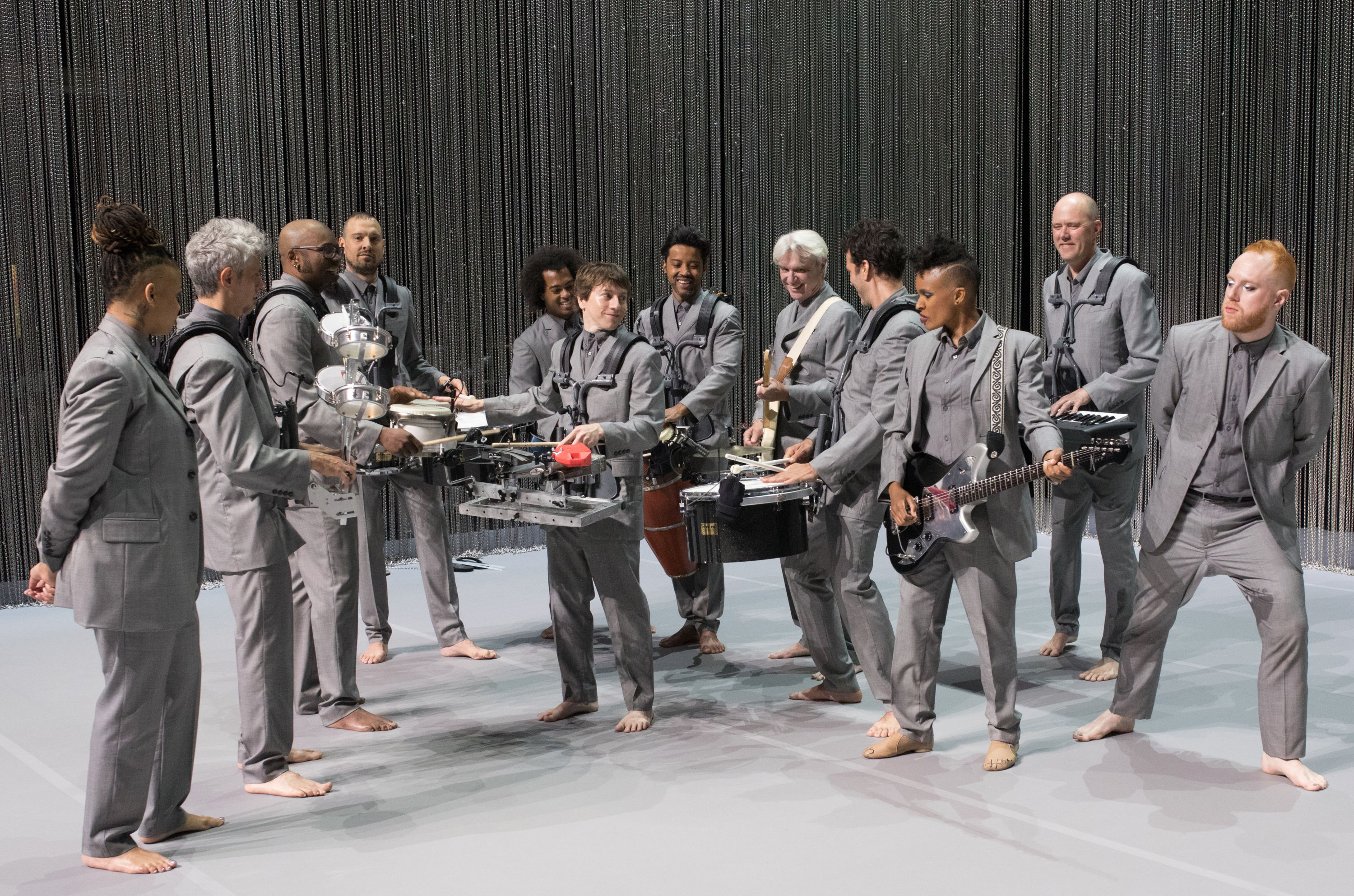 When the lights come up at the start of the show, Byrne is seated centre-stage, examining a model of a brain, delivering the cerebral musings of Here, the eerily beautiful track that closes his latest album. He exudes a weirdly reassuring presence: his intense gaze and shock of white hair, his voice that sounds deeper and richer with age. Byrne's accomplices slip seamlessly into the scene, beginning with backing vocalists/dancers Tendayi Kuumba and Chris Giarmo, building up a phenomenally talented and apparently tireless twelve-piece ensemble, all barefoot and sporting silver-grey Kenzo suits (a sleek contrast from Byrne's oversized zoot suit in Stop Making Sense). Everything is powerfully exposed on this set—at one point, Byrne breaks down the instrumentation to demonstrate that there's no backing track trickery—and everything looks immaculately positioned, even when the cast are sprawled across the floor.
American Utopia is the most elegantly frenetic show I have ever seen. The company moves with beautifully fluid precision (thanks to the choreography of Annie-B Parson, a long-time Byrne collaborator); the musicians—several percussionists, guitar, keyboards—move and march with their (wireless) instruments, like some radical carnival.
The setlist is testimony to the range of Byrne's catalogue: he is a headstrong solo artist, a global thinker (championing international acts through his Luaka Bop record label) and a vital collaborator. He is also, of course, David Byrne of Talking Heads. The frisky rhythm of Lazy (his 2002 smash hit with Brit DJ/producers X-Press 2) emerges early on as an irrepressible blast of joy. His latest album material flows and flourishes alongside the much-loved older numbers. The momentum stays sweetly pepped for This Must Be the Place (Naïve Melody) and the whoop-it-up groove of Toe Jam (taken from Byrne's stage musical co-written with Fatboy Slim, inspired by former Filipino first lady Imelda Marcos—his songbook is unpredictably snappy).
Throughout the show, there are positive pointers that feel particularly welcome in 2018. Recent single Everybody's Coming to My House is presented here as a celebration of unity; when Byrne gives thanks to the international players in his band family, it raises the biggest cheer of a jubilant night.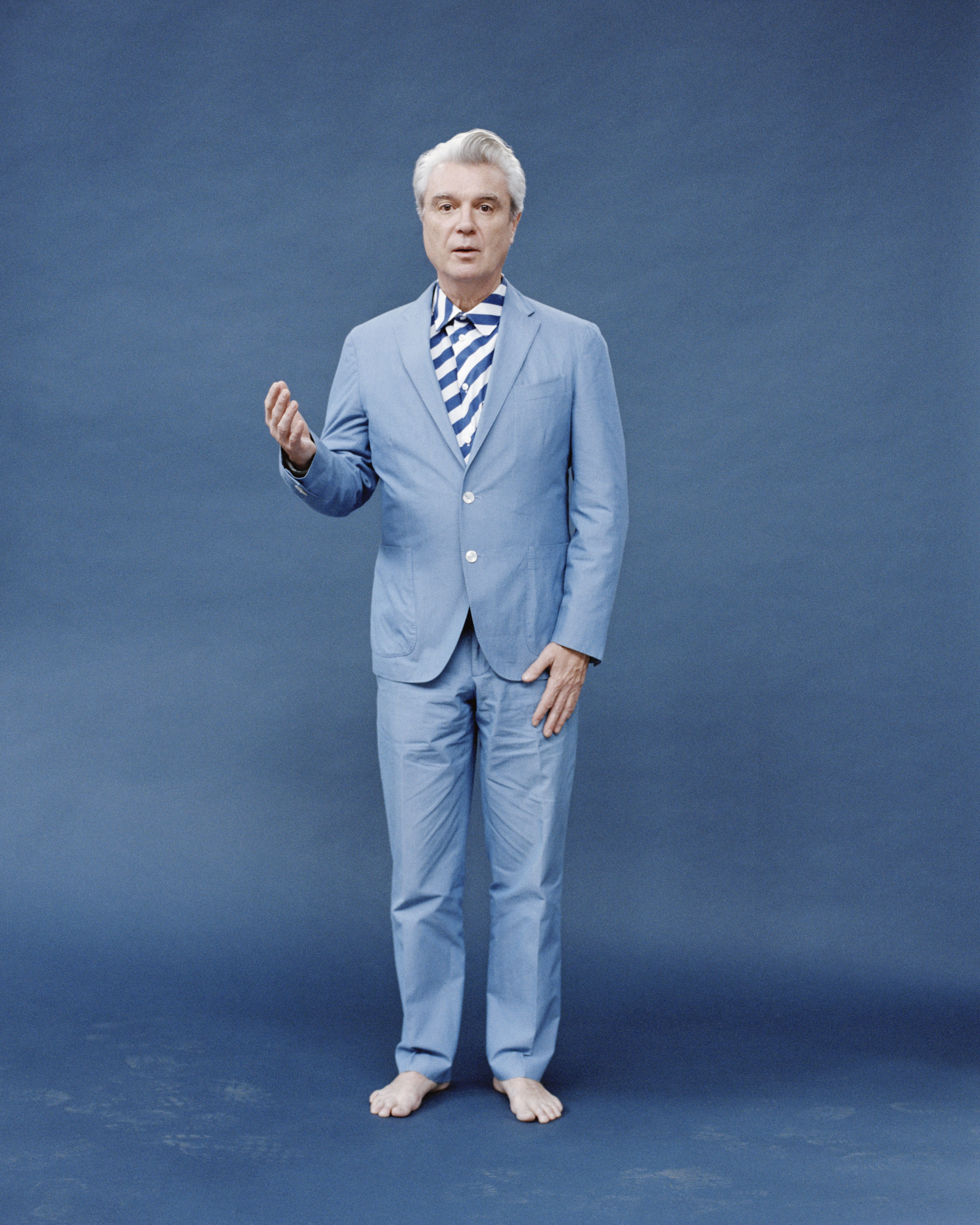 Byrne himself is unmistakeable: as the oddball-icon careering around in the spotlight for Once in a Lifetime, or as the larger-than-life shimmying silhouette during the rollicking Blind. He remains fascinating because he is so riveted by, and quizzical about, the universe around him ("And you may ask yourself… well, how did I get here?").
The seasoned classics sound reinvigorated, without being remixed; their surroundings give them new life. There is no Psycho Killer, but there is a splendidly punchy Burning Down the House and a rootsy acapela intro to Road to Nowhere. Byrne has also always been given to inspired cover versions: in London, he closes with a bold rendition of Janelle Monae's Hell You Talmbout, adding that he saw Monae perform it at 2017's Women's March. It is a fiery protest chant, commemorating generations of black men and women murdered by police brutality ("say his/her name"); it lends American Utopia a resonant emotive charge, and a sense of human resilience. Byrne keeps burning bright, on the flipside of pop culture, and the right side of history.
Elephant Rating: 🐘🐘🐘🐘🐘 (5/5)