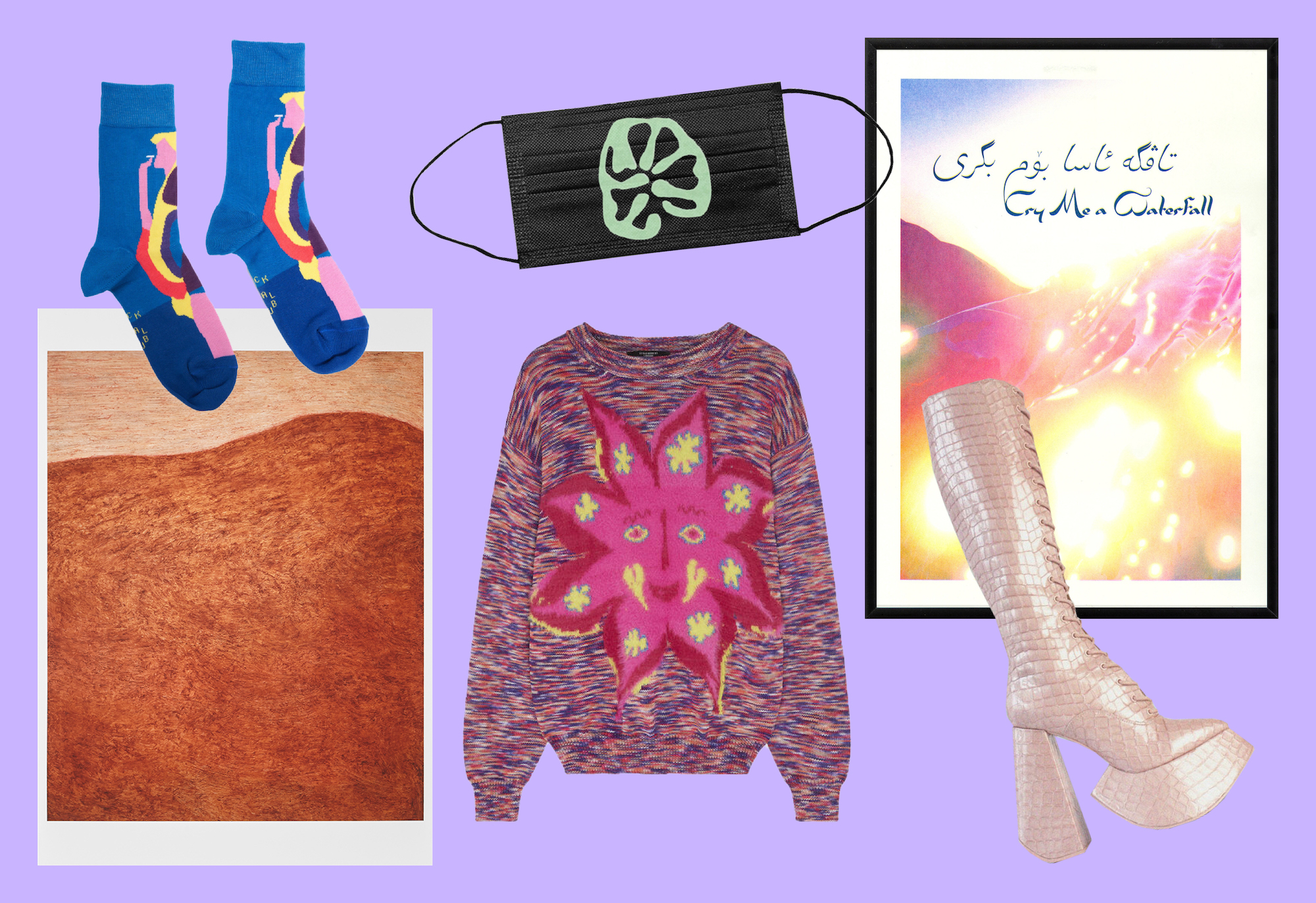 Go Behind the Mask with Ai Weiwei
Does anything symbolise the last 18 months better than the image of a face mask? That's certainly the thinking behind this range of 10 exclusive mask designs produced by Ai Weiwei for Hawai'i Contemporary. Hand printed by Honolulu Printmakers and sold to benefit the forthcoming Hawai'i Triennial 2022, The Way Follows Nature limited-edition collection of face masks honours plants that are significant in Native Hawaiian culture. They're not cheap, though, so you might want to frame them rather than wear them…
(Hawai'i Contemporary, from $100 per mask)
The Best Platforms Get a New Platform
Experimental bespoke shoemaker Kira Goodey has launched her first ready-to-wear collection on Kickstarter. Dubbed "outrageous shoes in inclusive sizes", these genderless heels draw on fetish tropes while reimagining what the hell you can put on your feet. Goodey's designs have been seen on stars including Britney Spears and Nicki Minaj, but she has also collaborated on experimental projects with Iris van Herpen and multidisciplinary artist Sin Wai Kin, whose new film A Dream of Wholeness in Parts (2021) features Goodey's conceptual chopines.
(Kickstarted, pledges that earn shoes start at £299)
Buy a Print, Battle the Art World's Gender Imbalance
Searching for a guilt-free new artwork for your wall? Look no further than Ellipsis Prints, who work exclusively with female and non-binary artists to address the gender imbalance in the art world. There are works by Phoebe Collings-James, Devlin Shea and Alexi Marshall, but this print by Kurdish-British artist Jala Wahid is the standout piece for us. It's a still from her film Cry Me a Waterfall which explores the fluid definitions of home, and speculates on shifting identities in connection with stateless land. All proceeds directly support the artists.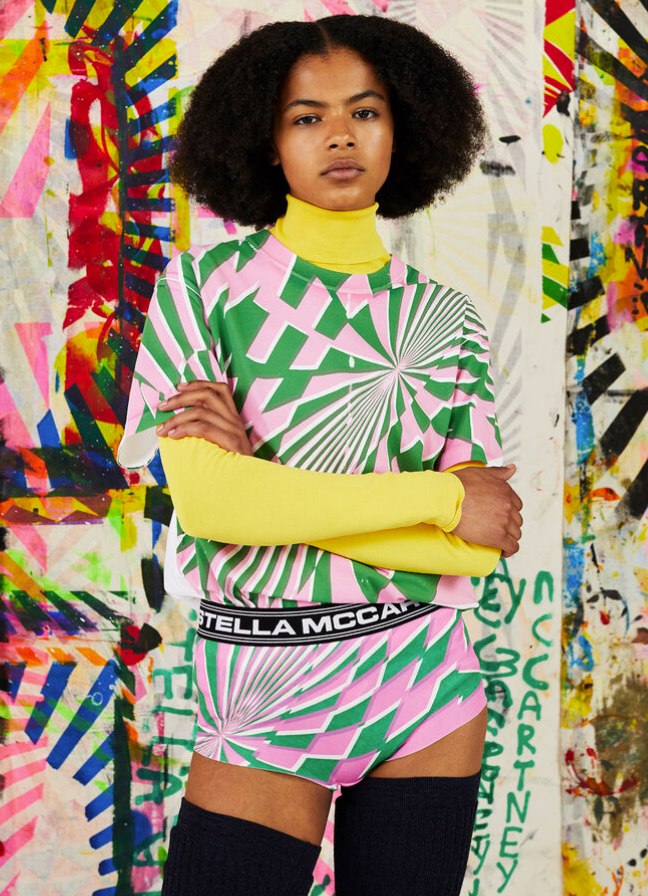 Stella McCartney Teams Up With An Artistic Trio
Get dressed in clothes designed for the next generation with this new capsule collection from the British designer. McCartney has partnered with three emerging creatives, Ed Curtis, Maisie Broome (Myfawnwy) and Tom Tosseyn, to celebrate the joyful communities that form everywhere from the dancefloor to the digital realm. Curtis is known for his maximalist approach to fashion, expanding beyond the canvas of the clothing to create installations that immerse audiences in his colourful, uplifting world. As he recently told Elephant, "I'd like to paint the exterior and interior of a Jumbo Jet and turn it into a super club."
Abstract Print, Definite Must-Have
Created during a digital residency with Elephant Lab, Gabriela Giroletti's Perigee resembles a careful detail from her larger Soft Spot (a world in a world) works, sharing with them a luminous bronze palette and gentle guiding arcs. The Brazilian artist employs simple shapes to structure her panels before introducing more complex, abstract forms, applying oils generously to create shard-like, almost muscular textures. Perigee comes as a signed limited-edition Giclée print in an edition of 50.
Pull Your Socks Up and Do Some Good
If you care about socks (and who doesn't?), then Socksial Club should already be on your radar. They collaborate regularly with artists and athletes, creating must-have designs to boost their donations to the Citizen support platform for refugees: their latest collaboration with New York artist Todd James sees a cartoon figure smoking leisurely against a two-toned blue backdrop. One pair of socks pays for a meal for a refugee, while a subscription offers ongoing meal and clothing support. What are you waiting for?
(Socksial Club, €20 per pair, monthly subscription €17)