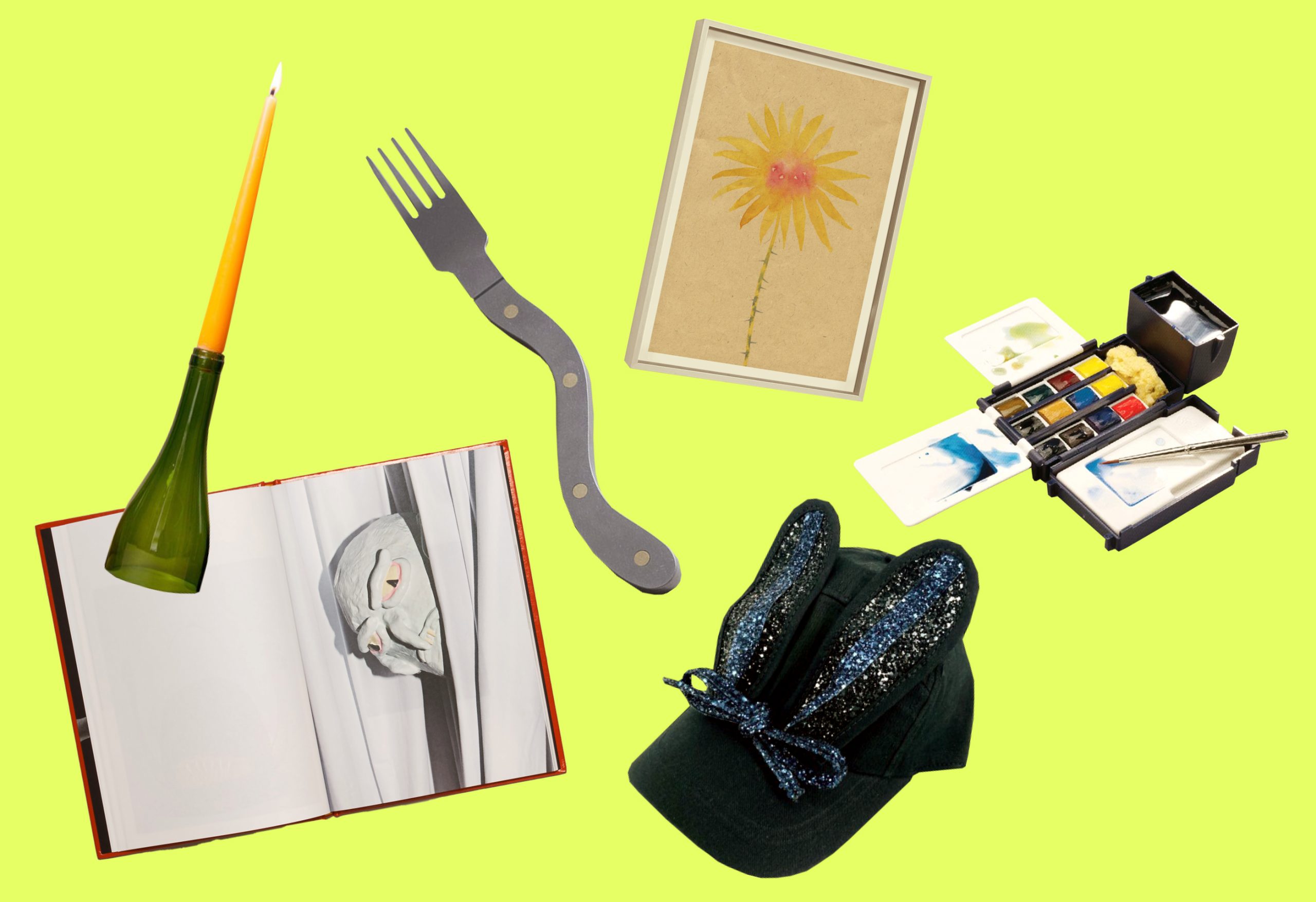 Every month London-based newsletter group spittle spotlights the coolest art and art-adjacent things to buy and fawn over. Ephemeral and sensory delights sit alongside staples such as podcasts, books and tickets as Art Crush's round-up helps you to stay informed on the latest releases, and support artists both emerging and established. They're all just a click away.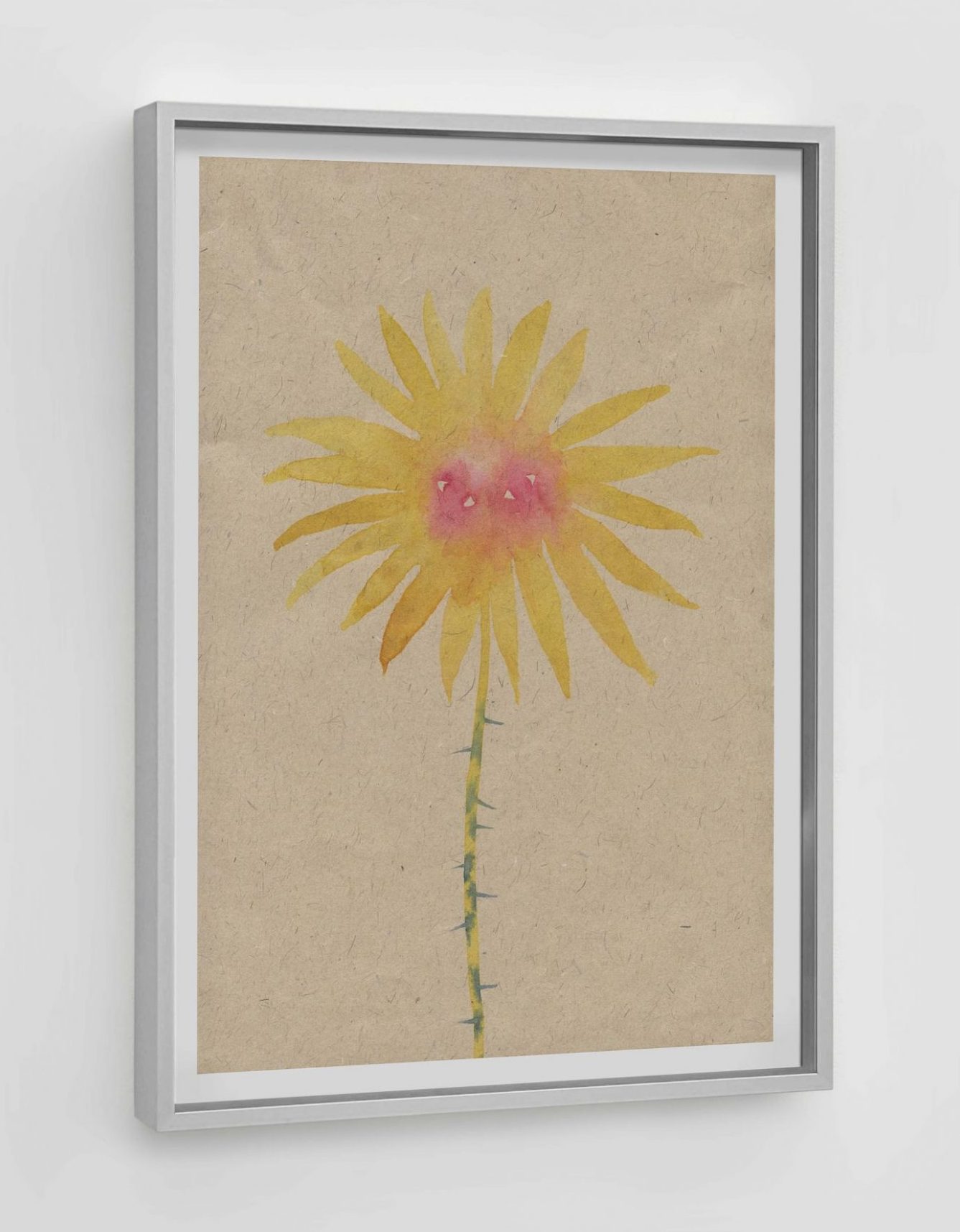 Going into Details
We have our eye on a new suite of gorgeous prints available from Emantes, a charitable social cooperative international enterprise that provides psychosocial support to LGBTQIA+ refugees and migrants. The Details of Love prints are organised by SECCMA Trade in Greece and curated by the Serpentine's Kostas Stasinopoulos. We're big fans of this print portrait of my beloved with their thorns by Chioma Ebinama, but the selection also includes new works by Adham Faramawy, Sin Wai Kin, P. Staff and Bones Tan Jones.
Portrait of my beloved with their thorns, £126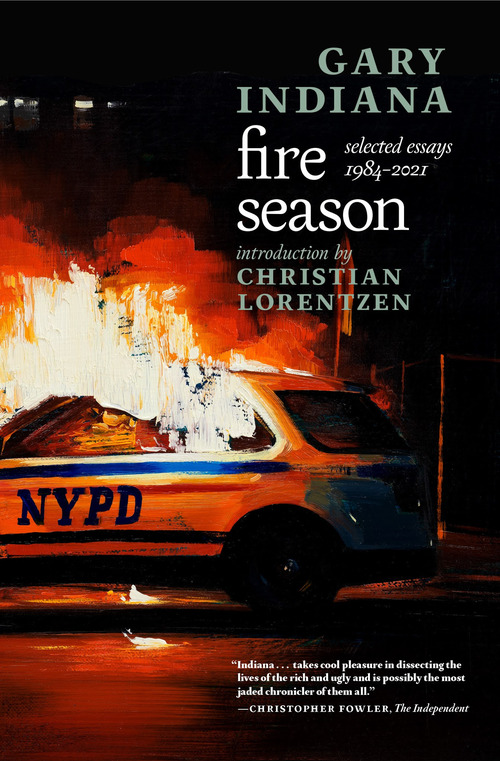 Burning Up the Page
Cultural critic, indie icon and purveyor of 'deflationary realism' Gary Indiana, has an exciting new tome to look out for. Fire Season: Selected Essays 1984–2021 compiles seminal texts by the acerbic (sometimes bitchy) art critic on artists as wide-ranging as Andy Warhol and Tracey Emin. No hagiography or fluff to be found here: writing on Barbara Kruger's installations, he said she "compresses the telling exchanges of lived experience that betray how skewed our lives are." Gulp…
Fire Season: Selected Essays 1984–2021 by Gary Indiana, £20
View this post on Instagram
He Sells Seashells…
We've been following artist Leo Costelloe closely since his romantic and mysterious exhibition, And if this is the end I want a boyfriend, at London's Ridley Road Project Space. His hard-to-define practice (incorporating birthday cakes, blown-glass combs and synthetic hair) is irresistibly creative and breaches categories of fashion and art. We're particularly keen on his jewellery, including a carved abalone shell necklace with a silver shooting star – advertised for £70 via his Instagram Stories.
Contact Leo Costelloe via Instagram to purchase
View this post on Instagram
Last Orders at the Bar
Ever since Adam Jones was discovered on Instagram by Judy Blame, the Manchester art school graduate has been producing one of a kind ready-to-wear pieces that we yearn for. Using actual pub cast offs (including branded tea towels and carpety beer mats) to make everything from tote bags and scarves to tank tops, his designs are not only made entirely from up-cycled materials, but pay tribute to fading British cultural touch points. Instantly iconic.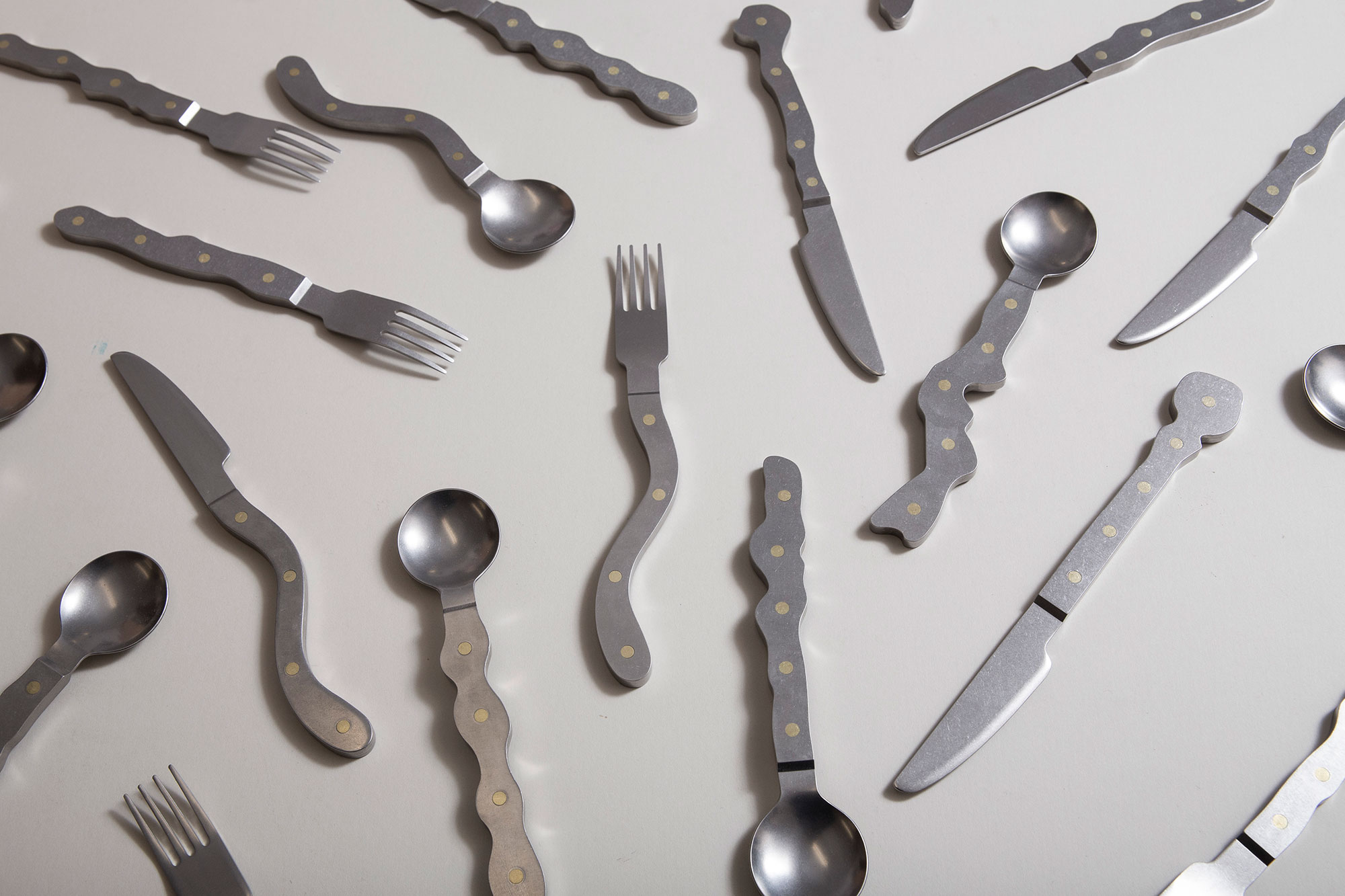 Knife on the Cutting Edge
James Shaw's distinctive and surrealist furniture and design pieces have been appearing everywhere: from eclectic pop up shows to the V&A's seismic Waste Age exhibition. Now, in a departure from his signature extruded polyethylene works, Shaw has produced a fun stainless steel cutlery set, hand formed in his London studio. His Confusion Cutlery dining set is a must have for this summer's impending table-dressing mania.
Confusion Cutlery Dining Set, £150
Words from the Front Line in Ukraine
Cult publisher ISOLARII has been running an initiative with the writer Yevgenia Belorusets, one of the great modern war documentarians and winner of the International Literature Prize in 2020. They email out her diary from Kyiv at 11am UK time (4pm US east coast time) every day, allowing her to recount what life on the ground in Kyiv is like, almost in real time. Moving and important, her diary is also exhibited as part of the Venice Biennale 2022.
The War Diary of Yevgenia Belorusets, free to subscribe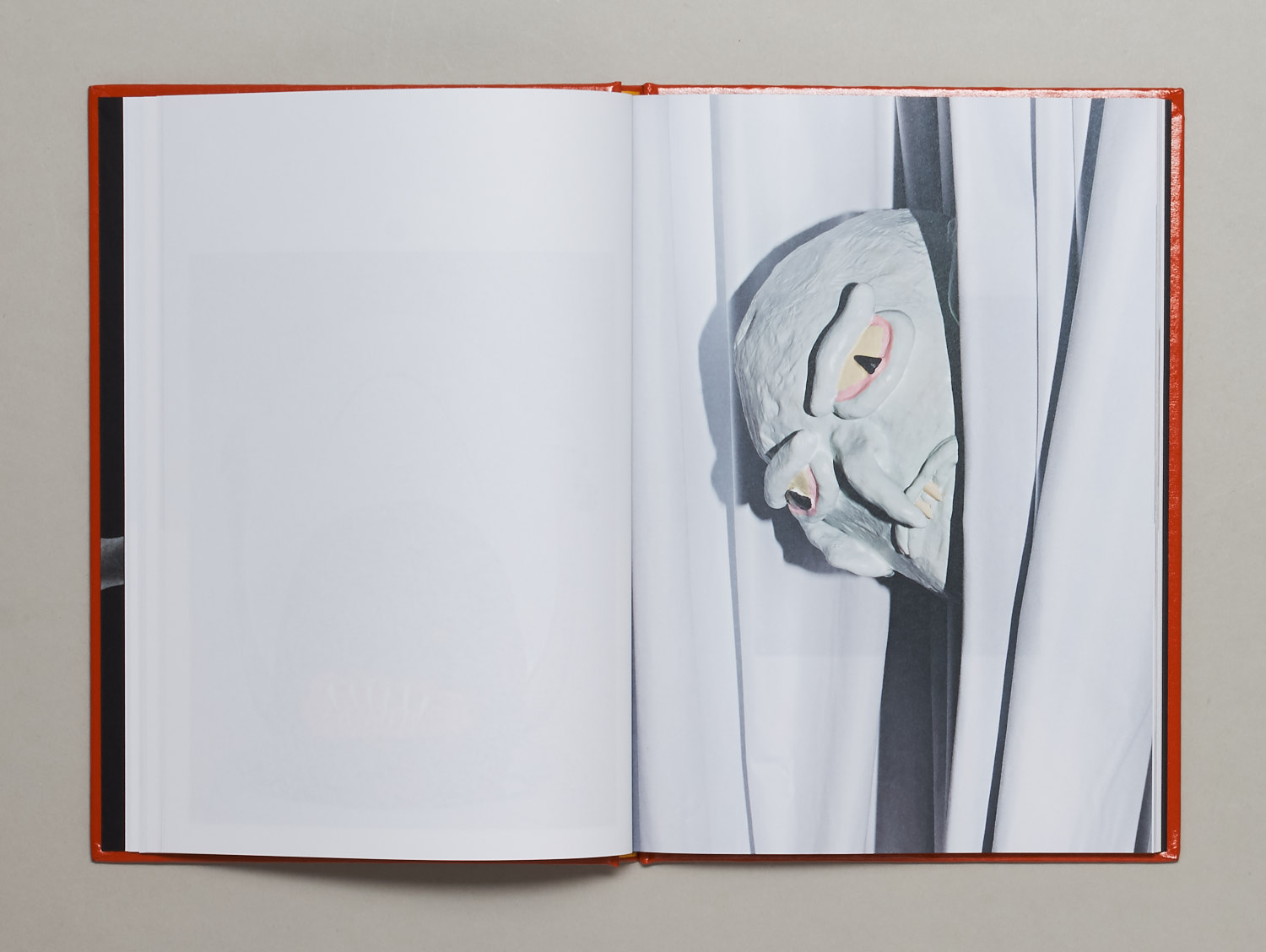 Be Afraid, Be Very Afraid
Artist Jacob Haupt has recently released a book of photographs taken in his 'haunted apartment'. Riffing on the childish desire to dress up, to scare and to be scared, Haupt's book is a kitsch, whimsical take on horror movies tropes, with recognisable references to classics such as The Exorcist. The result is a heartfelt ode to the comedic absurdity of horror.
Top Hats
Established in 1982, Bernstock Speirs is a millinery born from the friendship struck up at Middlesex University between Paul Bernstock and Thelma Speirs. Their first hats were made from felt, steamed over Paul's mum's kettle and moulded into shape over their knees. Inspired by club culture and London's underground scene, the pair elevate classic, ubiquitous styles such as the beanie and cap into playful, surprising designs. We're obsessed with the ring bucket hats and check berets.
Bernstock Speirs hats, from £86
Bottle Bank of Light
Created from recycled wine bottles, these minimalist candle holders and glasses are as stylish as they are sustainable. Magali Bellego founded Wax/Wine to offer a solution to the large amount of waste which comes from the hospitality industry ,where she worked for the last decade. You can even send in your own favourite bottle to be transformed into a refillable-candle or lamp.
Wine bottle candle holder, £10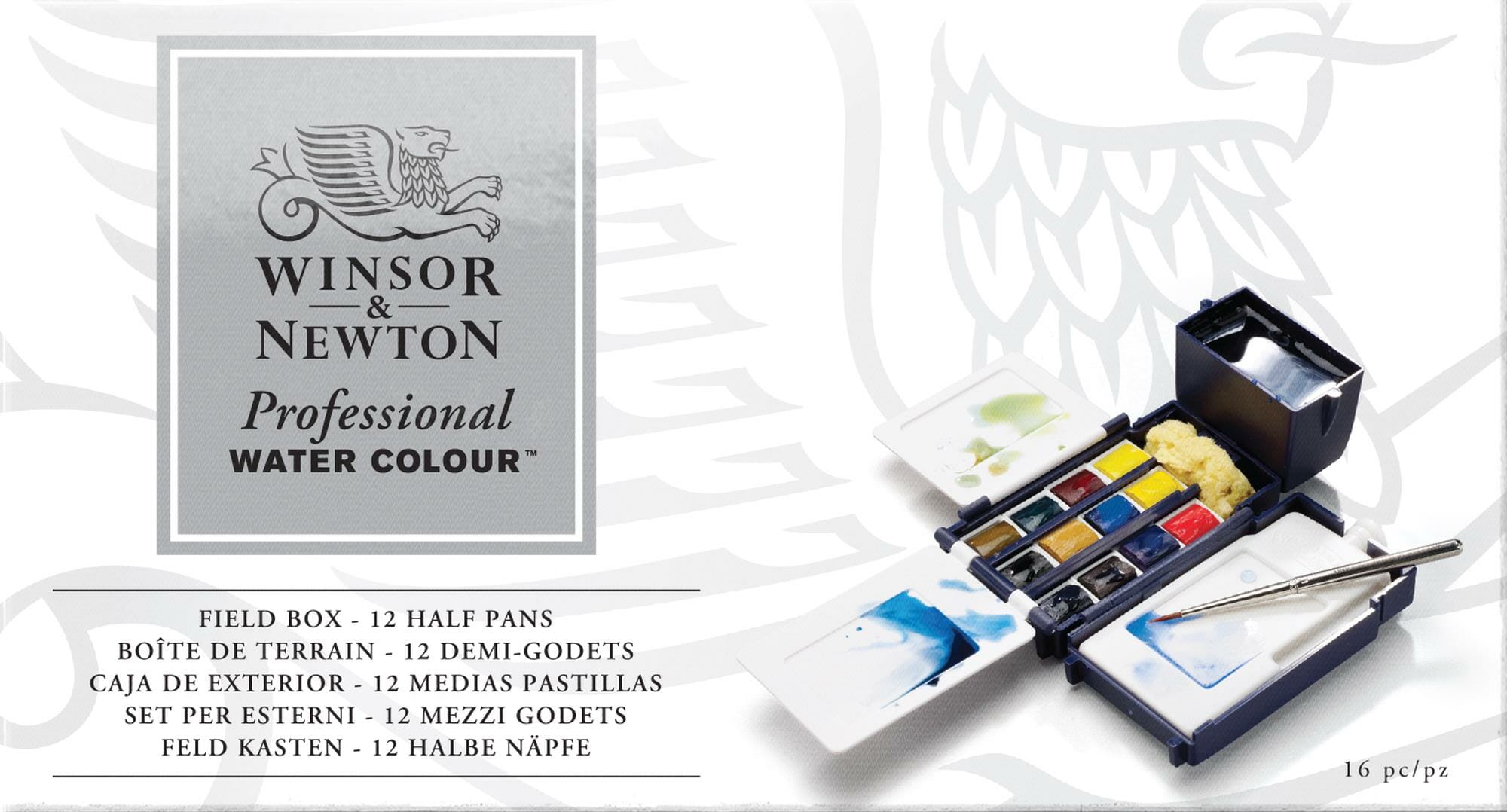 Splash Out on Some Watercolours
As Spring bounds in and we enter a new season, with blossom adorning every tree and the sun making semi-regular appearances again, we are keen to get out into the great outdoors. Make the most of the beautiful weather and develop a new skill with this gorgeous set of watercolours. Complete with a brush, sponge, water container and mixing palettes, this set contains everything you need to paint on the go. Bucolic view not included.
Winsor & Newton Professional Watercolour Field Box, £87.05