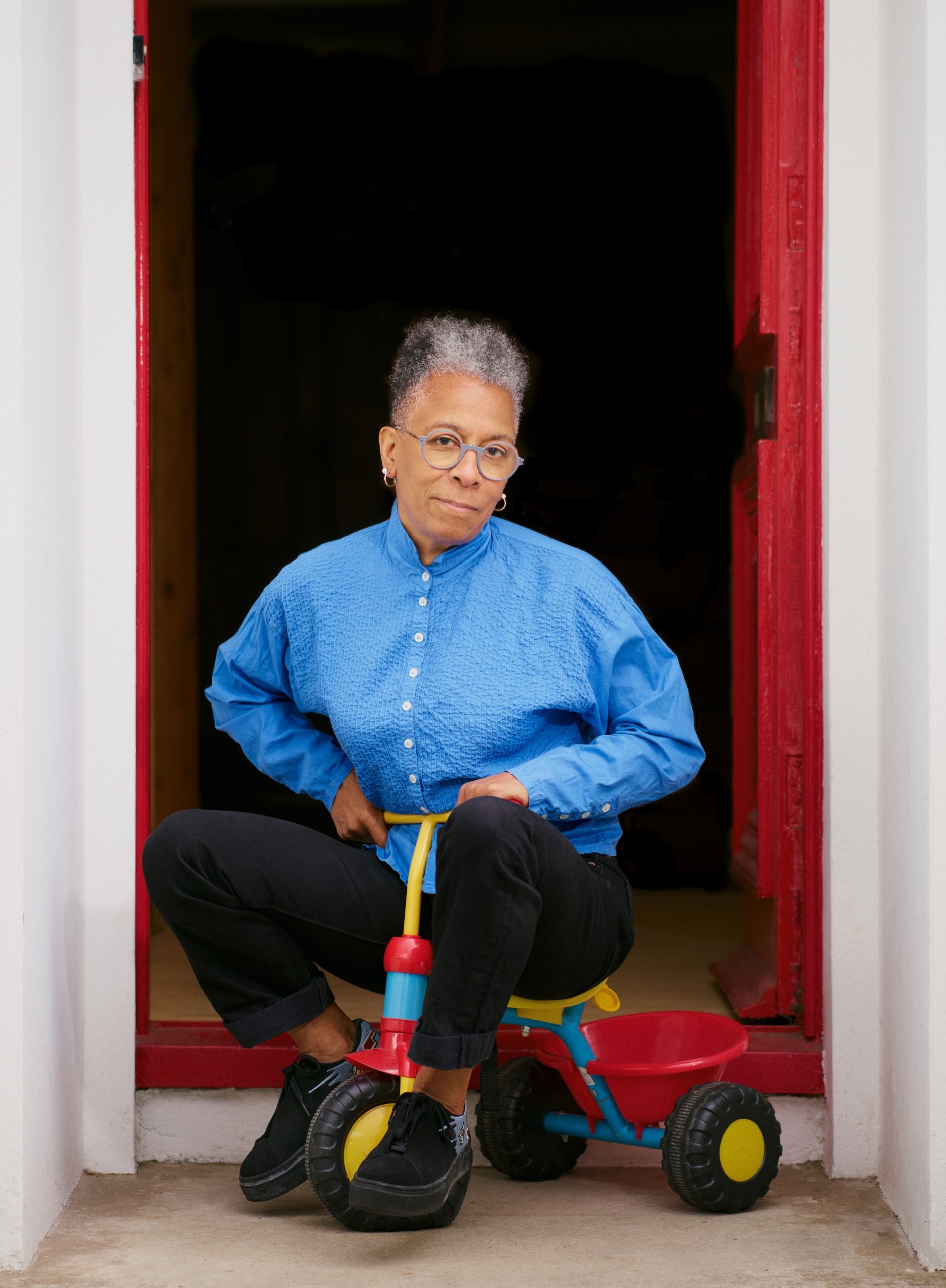 Every object carries a story. From holiday postcards to seaside trinkets, there are tales of migration, mythology and misapprehension. For Ingrid Pollard, the visual language of seemingly ordinary items has been the starting point for her decades-long exploration of the signs and semantics of representation.
She tugs at these threads in her multidisciplinary work, which has seen her combine photography with printmaking, text, found objects, video and audio. "Because I work in photography, I have to interrogate my medium, its history and its developments," she reflects when we first speak in early 2020. "It's about the medium and its relationship to people."
A cleaner; a gardener; a zoo worker… Pollard has been many things in her six decades. Born in Guyana, she moved to London at the age of four. Her father had worked as a printer at a newspaper in Trinidad, and owned amateur cameras, including a Box Brownie, and a 35mm camera which Pollard borrowed for school projects.
Pollard struggled with dyslexia and lacked the support she needed at school. "I wasn't given proper employment advice, which may have been because I was a Black, working-class child," she reflects, when we speak again in 2021. "I was just told to get a job in a shop. I knew I wanted to do something artistic, but I didn't know how to apply for college. My parents didn't know either. So I ended up in low-paid work, being a cleaner." She bought her own second-hand camera when she left home and learned to use a borrowed enlarger to print in her kitchen at night. "I never thought of it as a job."
"It's not just about Black people and race. It's also about beauty and technique and materiality"
Pollard has long been involved with community arts initiatives, initially at the Dalston Children's Centre and the Lenthall Road Workshop in Hackney, East London. The latter was a printing space, started by three women in 1975, and offered darkroom and printing facilities to those who frequently found themselves marginalised in mainstream society, notably Black and working-class women.
The Women's Liberation newsletter was laid out and produced in a building next door, alongside now-iconic feminist magazine Spare Rib, which ran from 1972 to 1993. "I'd do photos and they'd end up in Spare Rib or Outwrite," Pollard says. "It was an informal community of women working together. The difference between socialising, activism and hanging out was very loose."
Pollard took her camera everywhere with her, her pictures offering a reflection of her daily life. "I'd go to see Alice Walker do a reading because I wanted to see Alice Walker," she says. "It was much more spontaneous. And it wasn't because we all wanted to be famous painters or famous photographers." Her black-and-white photographs are intimately evocative, with particular attention paid to the quietly expressive nuances of gesture and motion.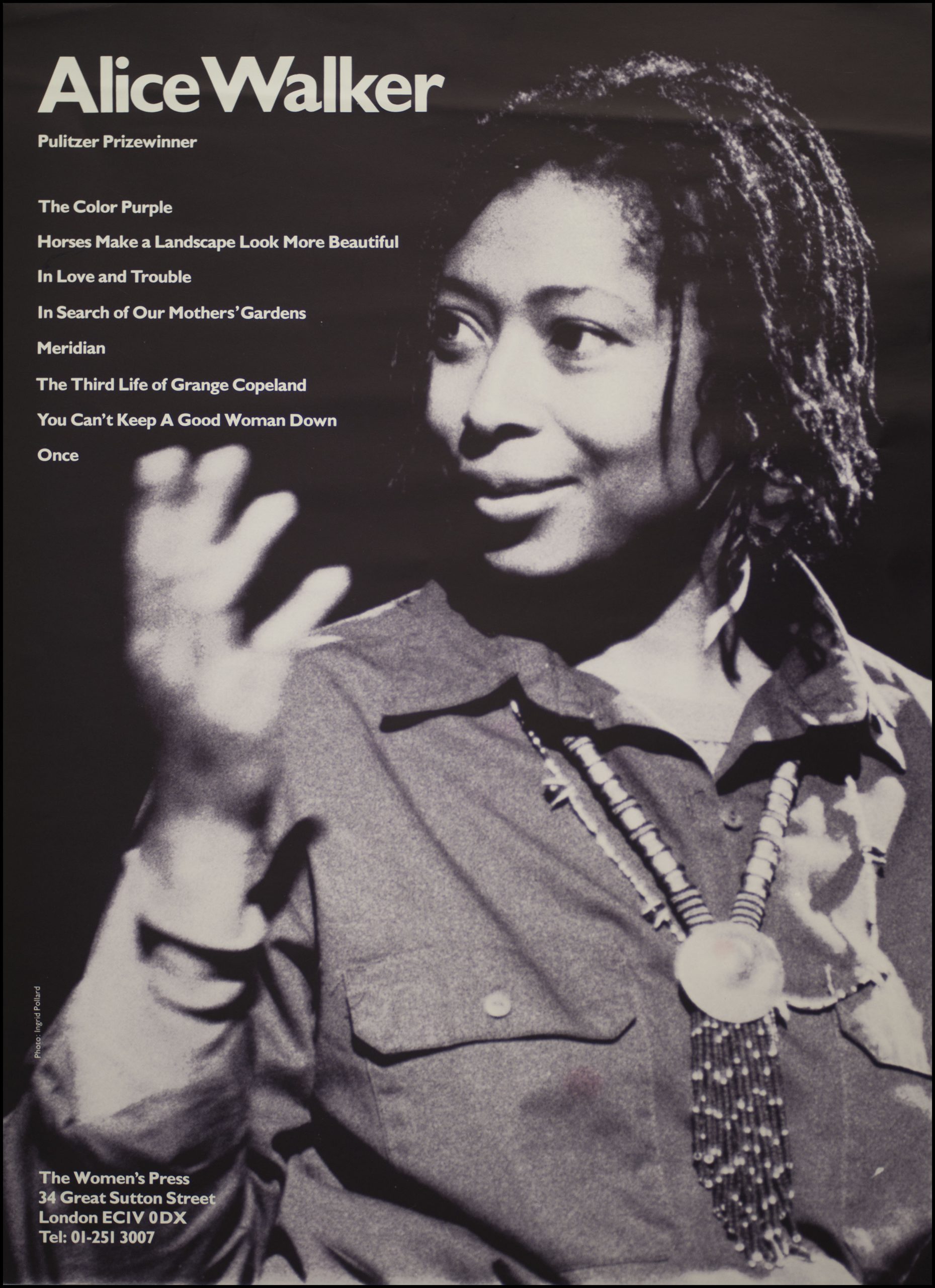 Pollard revisited images from this period while in residence in the Lesbian Archive at Glasgow Women's Library in 2019, where she focused on the activism around race and sexuality in 1980s London as a means of contextualising otherwise unnamed and uncategorised photographs. Pollard's own archive documents life beyond the mainstream in London, in the period from the early 1980s onwards, and offers an alternate perspective on an era that has, at times, been dominated by the queer male gaze.
"People are crawling out of the cracks to want to speak to me, which is great. Why didn't they speak to me 20 years ago?"
"The gay women from that era have been less presented, less shown, I think," she says, mentioning artists such as Isaac Julien and Sunil Gupta. Pollard and Gupta later collaborated to help establish Autograph, the Association of Black Photographers, in 1988.