"Our true intent is all for your delight", so reads the Butlin's slogan, emblazoned on the side of rapidly-erected art deco resorts scattered along the British seaside. This enigmatic phrase, pinched from Shakespeare's A Midsummer Night's Dream, fills the mind with grandeur and magic, which is exactly what entrepreneur Billy Butlin was going for when he launched his holiday camp venture, back in the 1930s.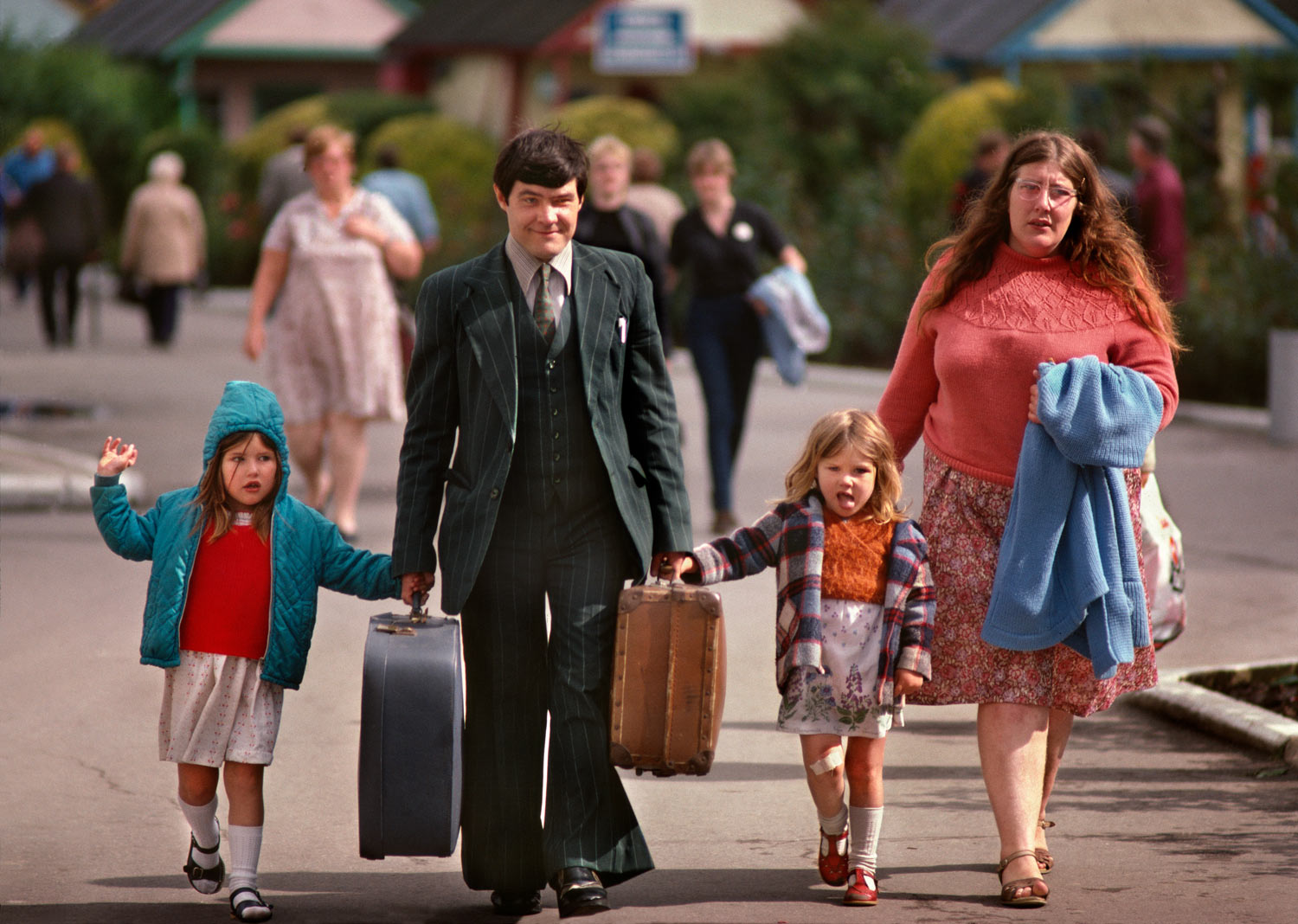 Though the reality was quite different (the focus has always been on budget-conscious, working-class families) the fact remains that Butlin's is the epitome of homegrown British holiday-making, where suntans and chic cocktails are absent in the stead of cockles and mussels, amusement arcades and cheesy live entertainment, thanks to the irrepressible chirpiness of the Redcoats.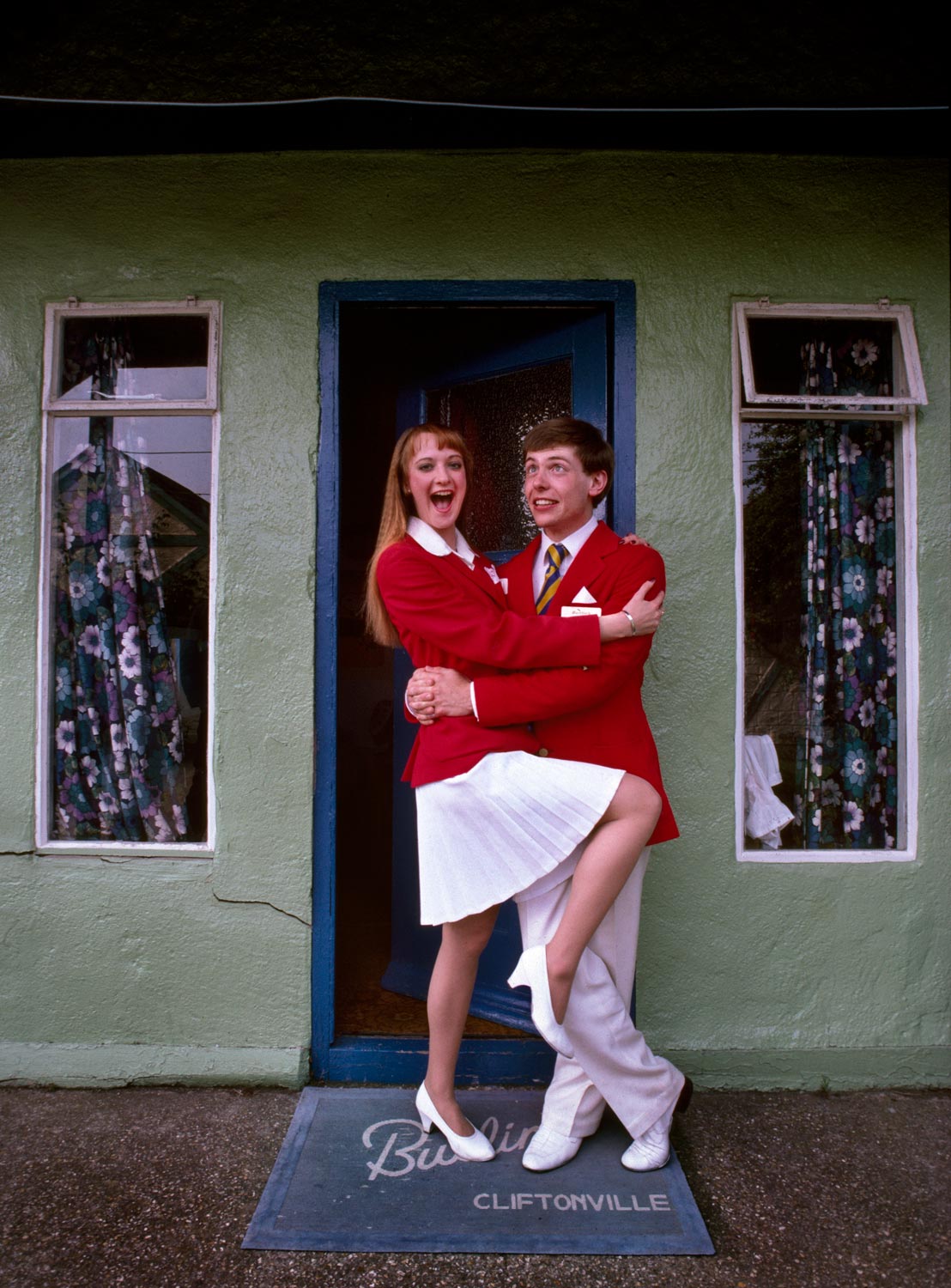 A new photobook by Barry Lewis immortalizes this distinct brand of fun-loving yet frugal leisure. He visited the Skegness resort in the early 1980s, while on assignment for The Observer Magazine, and found that the nostalgic image he retained after working as a kitchen porter at the Skegness site in the 1960s has somewhat crumbled and decayed.
Unsurprisingly, plenty of his photos capture the volatile weather and the realities of tight purse strings (including a teabag left to dry on the line with cloth nappies), but the overwhelming sense is still one of fun-loving community. Gangs gather to enjoy competitions such as "Glamorous Grandmother" and "The Most Knobbly Knees"; fancy dress appears at every turn; and the collective joy is palpable every time the sun comes out.
Barry Lewis, Butlin's Holiday Camp, 1982
Anyone who visited Butlin's as a kid will recall the distinct blend of accessible wonder that comes with amusements-on-tap and a hands-off approach to childcare. The mood still permeates at modern-day festivals, where Butlin's found a new lease of life, with chalets given over to adolescent debauchery. In this instance the village-resort model once again triumphs, as the usual fears associated with locating the night bus are replaced by a simple drunken stagger across the crazy golf course.
Until recently, the idea of an all-inclusive holiday had become synonymous with budget airlines and package deals. In our pre-Covid world, many of us had begun to take this cheap-and-cheerful approach for granted, with warmer climes only a brief plane ride away.
Lewis notes in his foreword that Butlin's had felt the slump as cheap international travel became accessible, as well as the renewed interest that followed in the precarious wake of Brexit Britain. However, he could not have predicted that an international pandemic would make the idea of gathering in Skegness or Bognor a dream in and of itself. For now, we must be content in leafing through his archive of communal fun-loving activity, and look forward to a time when we can ride the bumper cars, have a swim, and share a bag of chips once more.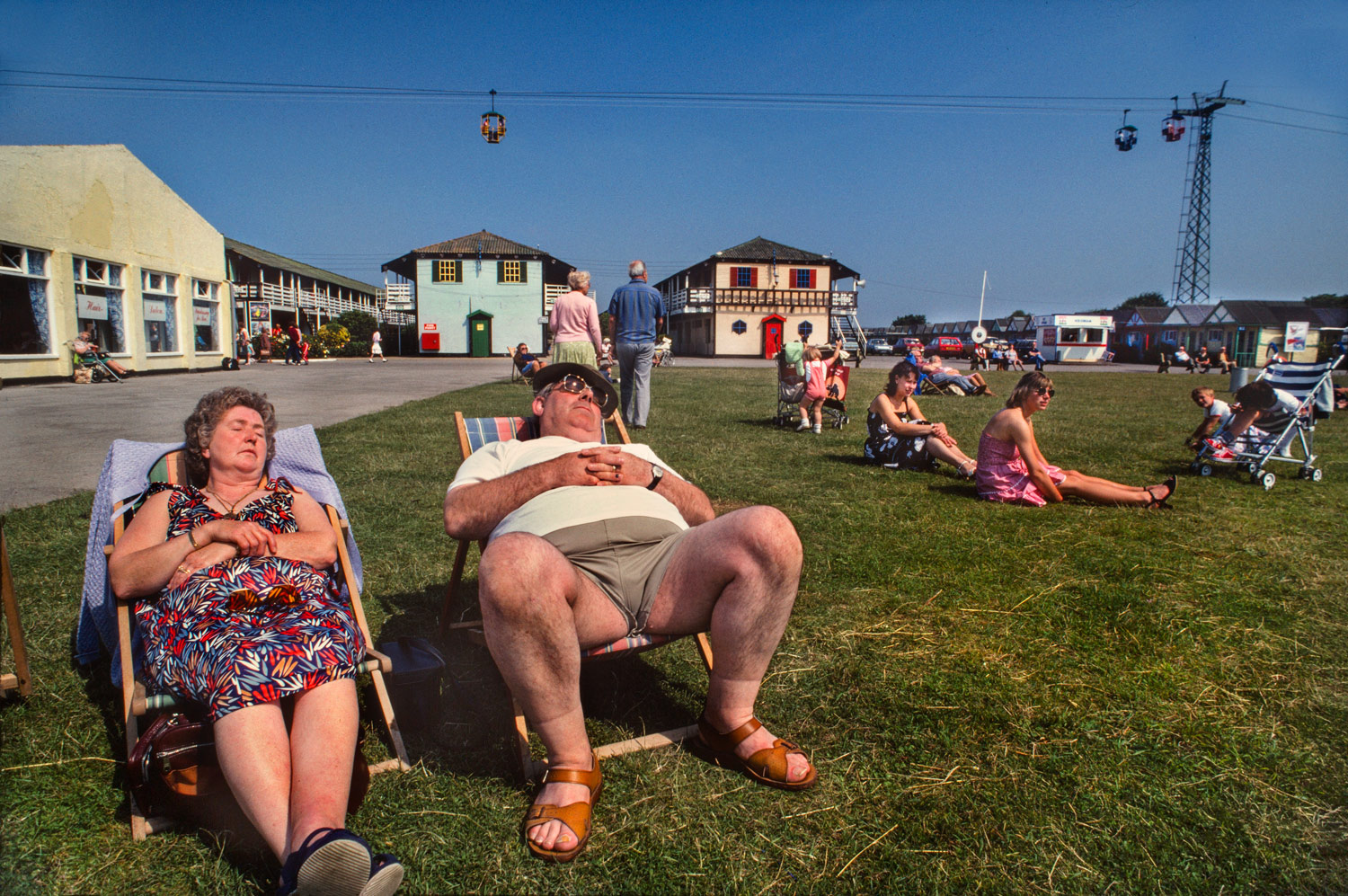 Butlin's Holiday Camp 1982 by Barry Lewis
Published by Hoxton Mini Press
BUY NOW