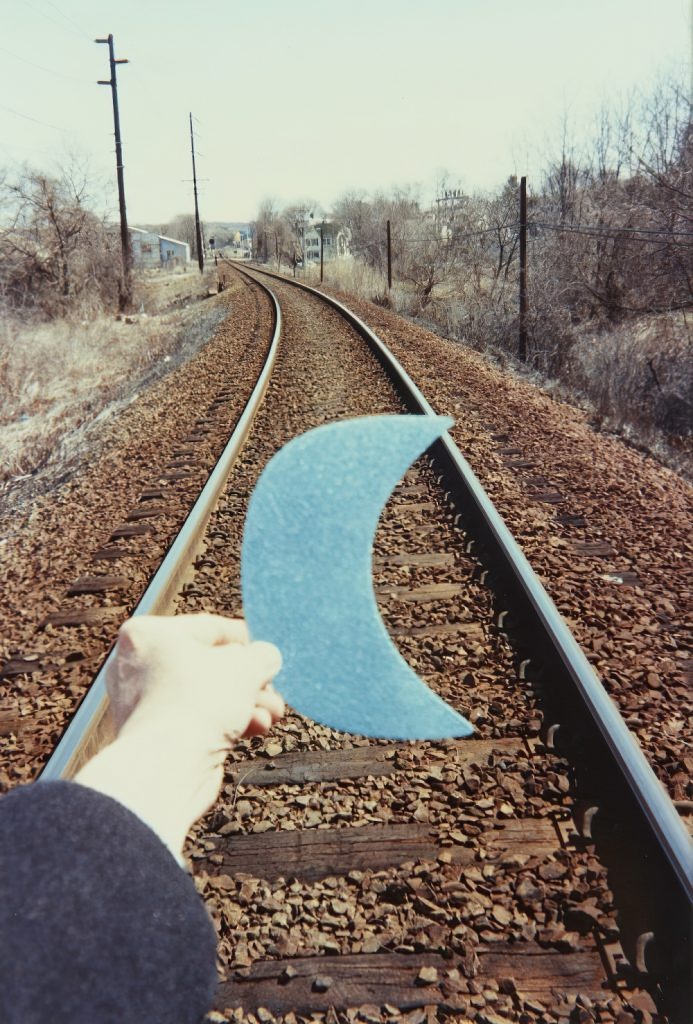 For Ray Johnson, photography was the second part of a two-phase career. Known as "New York's most famous unknown artist," the American was originally acclaimed for his collages, which reconfigured everyday motifs (including urine) into light but intricate commentaries on pop culture and contemporary fine art. It was only after his final exhibition, in Philadelphia in 1992, that Johnson began photographing in and around his Long Island home.
From then he was prolific, using 137 disposable cameras over the next two years. At the time of his death in 1995, his photographic archive ran to 3,000 of these prints, shot mostly on Fujicolor Quicksnaps. The images often reference Johnson's previous work in graphics, with postcards acting as props or totems in the suburban scenes. Signage and advertising are also key, rooting the work in place while allowing the artist's satirical impulse to show through. This book accompanies an exhibition of the same name at the Morgan Library and Museum in New York, a confirmation of Johnson's status as an artist-photographer. (Ravi Ghosh)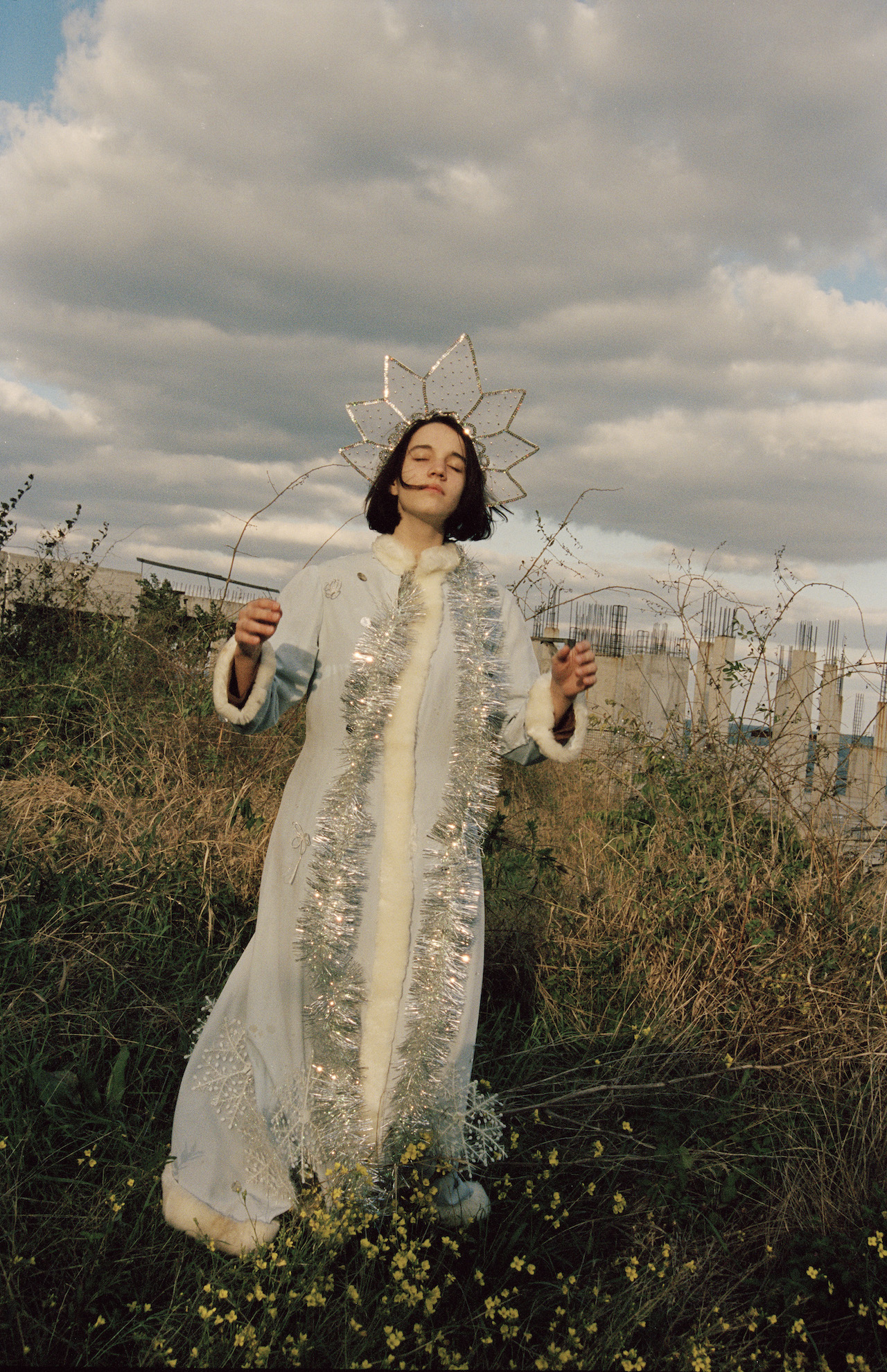 The Ukrainian city of Odessa is seen through the faces of its young people in Yelena Yemchuk's new photobook. Growing up, Yemchuk was fascinated by the stories she heard of the notorious city on the Black Sea, "a place of jokes and characters, populated by outlaws and intellectuals," as she describes in the book. After emigrating from Ukraine at the age of 11 to the United States, she was first able to actually visit the port itself in 2003. This book is the result of four years of photographing the city consistently from 2015.
The intimate portraits in Yemchuk's book show 17-year-old boys and girls at the Odesa Military Academy, many going off to fight at the Eastern border of Ukraine following Russia's invasion of Crimea in 2015. They stare solemnly at the lens in their uniformed regalia, the formality of their dress contrasting with the naïve, fearless glow of their lingering adolescence. These portraits are set alongside more informal images of the city's young population at rest and at play. Yemchuk's Odesa is a testament to collective hope and the resilience of youth. (Louise Benson)
The sea appears repeatedly in Raymond Pettibon's work, depicted in instantly recognisable lashings of blue and green crayon and pen. In the upcoming Point Break: Raymond Pettibon, Surfers and Waves the artist's exploration of surf culture is examined. He is known for his biting depictions of US culture, and the surf paintings he began in the 1980s often hint at the American Dream's twisted notion of self-determination. These works show lone surfers, gliding perfectly along the crest of a turquoise, sun-splashed wave. But not all is as it seems.
"That would be the perfect wave, if there was not someone on it," is etched across one work. The miniscule scale of the human, in this moment riding the chaotic power of nature, also hints at a world beyond our control. The book includes texts from Brian Lukacher, who draws on parallels with JMW Turner's sublime, turbulent paintings of the sea; and former professional surfer Jamie Brisick, who writes about the southern California surf and music scenes that Pettibon was raised in. (Emily Steer)
Why do we choose to represent ourselves in art, literature or photography? Why, exactly, do we step in front of the camera and press the shutter? This is the question posed by Kenyan artist Wangechi Mutu in her introduction to a new book of photographs from the archive of photographer NV Parekh, who opened his Mombasa portrait studio in 1942. It is a beguiling connection to draw between Mutu's work (which spans painting, collage, film and sculpture to explore female subjectivity, race and personal identity) and the studio portraiture of Kenyan-born Parekh.
I Am Sparkling brings together a trove of previously unseen portraits by Parekh. People travelled from all over East Africa to mark events such as weddings, reunions, graduations and birthdays in formal portraits in front of his camera. By the 1960s, many came to pose for a portrait alone, or with friends or lovers, in a more playful and daring style. This volume, a feat of research by photographic scholar Isabel Brielmaier, weaves interviews with several of Parekh's former subjects through her historical context on the specific cultural and geographic milieu in which his work flourished. (Louise Benson)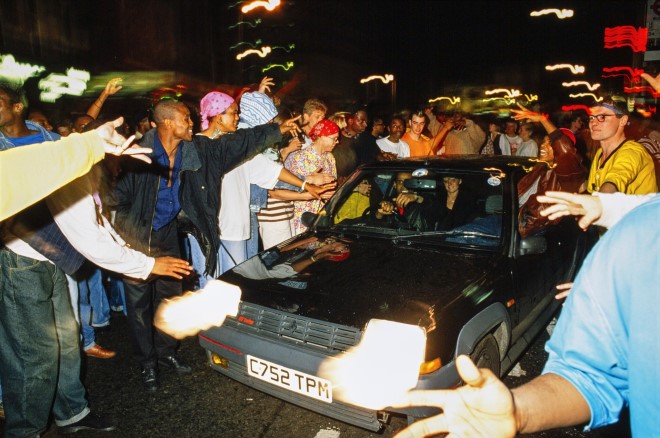 Dave Swindells' club photography is instantly recognisable, focusing on ecstatic revellers in the last decades of the 20th century. This new release from IDEA books lands in 1988, in the burgeoning Acid House scene. The ex-Time Out nightlife editor captures the beginnings of renowned events Future and Shroom, as well as Adrenaline, Mutoid Waste Company, Trip and Spectrum. The photographs are as joyful as they are chaotic, showing ravers gathering in temporary locations such as bus depots and car parks.
Acid House as It Happens also features text from Swindells, charting the evolution of the Acid House scene, which was so inherently linked with the political upheaval of the time. "These pioneering clubs and illicit, underground parties tore up the rule books about how people could socialise together," writes Swindells. "A direct response to fresh-as-paint Acid House tracks, an egalitarian, dressed-down style and Ecstasy suddenly being easily available." (Emily Steer)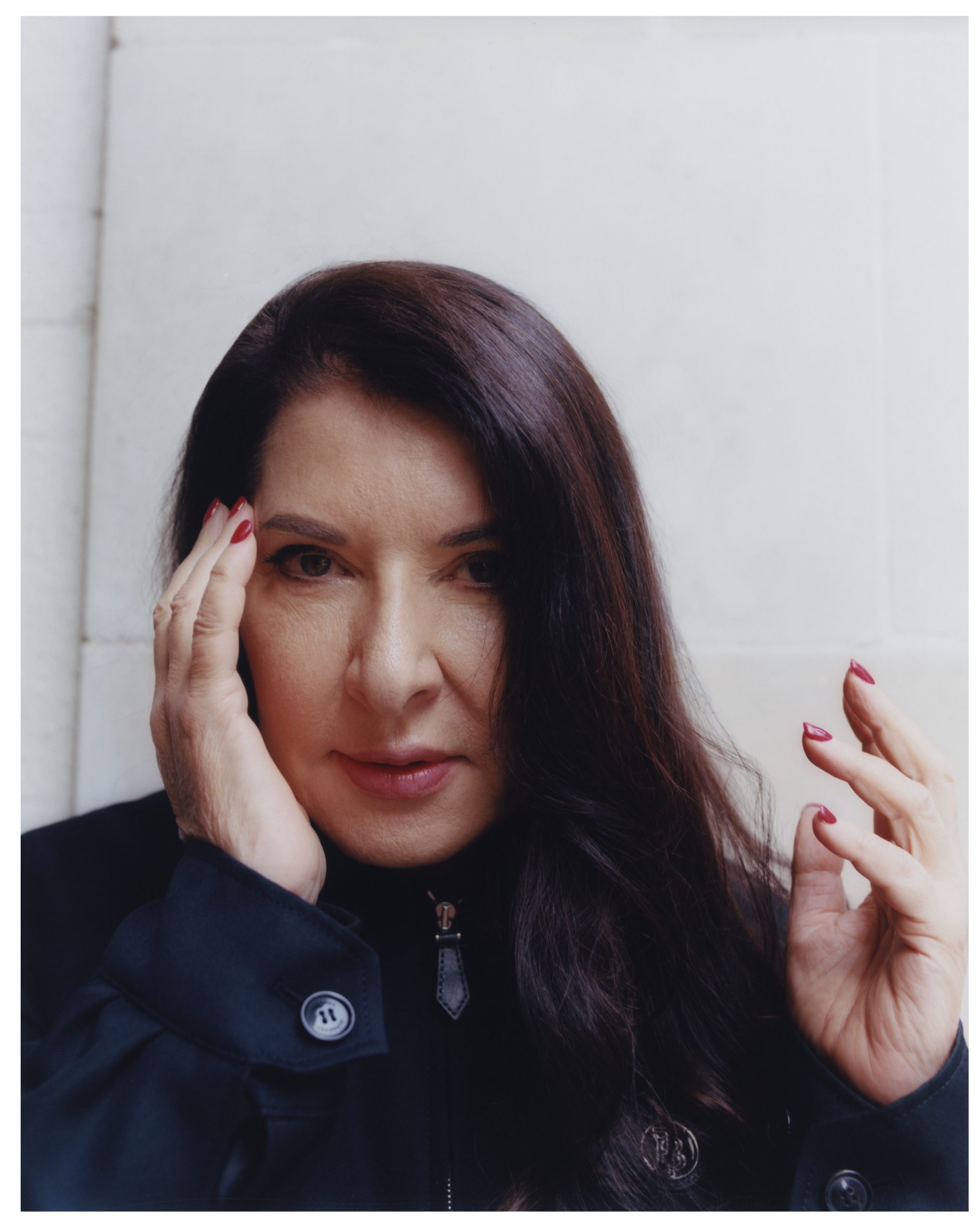 This fresh overview of Elephant cover star Marina Abramović's oeuvre involves intimate insight from author Ossian Ward, who attended a bullfight with the artist after successfully securing an interview in 2010.
Alongside these personal anecdotes, Ward considers the impact of a 50-year career in which Abramović carved out a completely new form of performance art, one that relies on the artist's own pain and endurance. He gets to grips with everything from her earliest works with Ulay, to her augmented reality piece The Life, which debuted at the Serpentine Galleries in 2019. (Holly Black)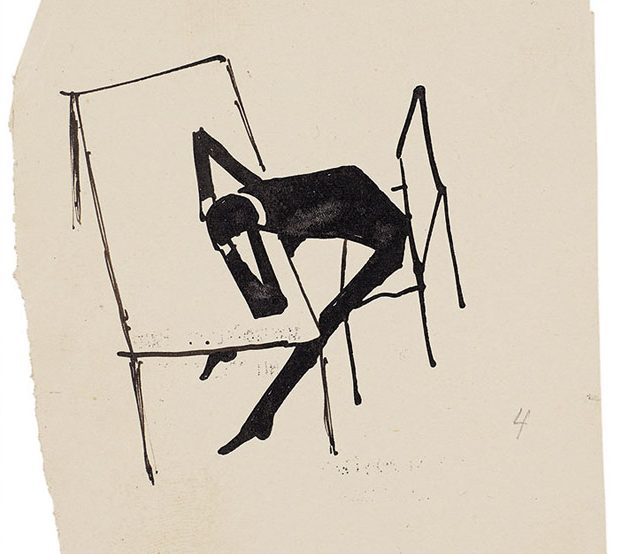 During his years at what is now the University of Prague, the young Franz Kafka spent time drawing light-hearted figures and sketches, from jockeys to dancers. Retrieved from a Swiss bank vault in 2019, the drawings are now presented in this volume alongside essays by Andreas Kilcher and Judith Butler, offering key context to the Bohemia-born novelist's work.
More than 240 illustrations feature in this catalogue, characterised by their playful and animated use of line. Scores of loose sheets were also uncovered in the bank vault, constituting what literary executor Max Brod's termed the Metamorphoses author's "double talent." (Ravi Ghosh)
This beautiful new book, compiled by Gemma Padley, celebrates all things avian, with a contemporary spin on how birds can be photographed. Moving beyond the expected blur of flocks in flight, expect to see some incredible close-ups and experimental images of our feathered friends.
Highlights include a portrait of a glossy Black Langshan Cockerel snapped by Tamara Staples, taken from her aptly named series The Magnificent Chicken, and a head-on shot of an epically colourful Gouldian Finch, captured by Tim Flach. (Holly Black)
Every month Elephant selects the art books you really need to add to your shelves
READ MORE