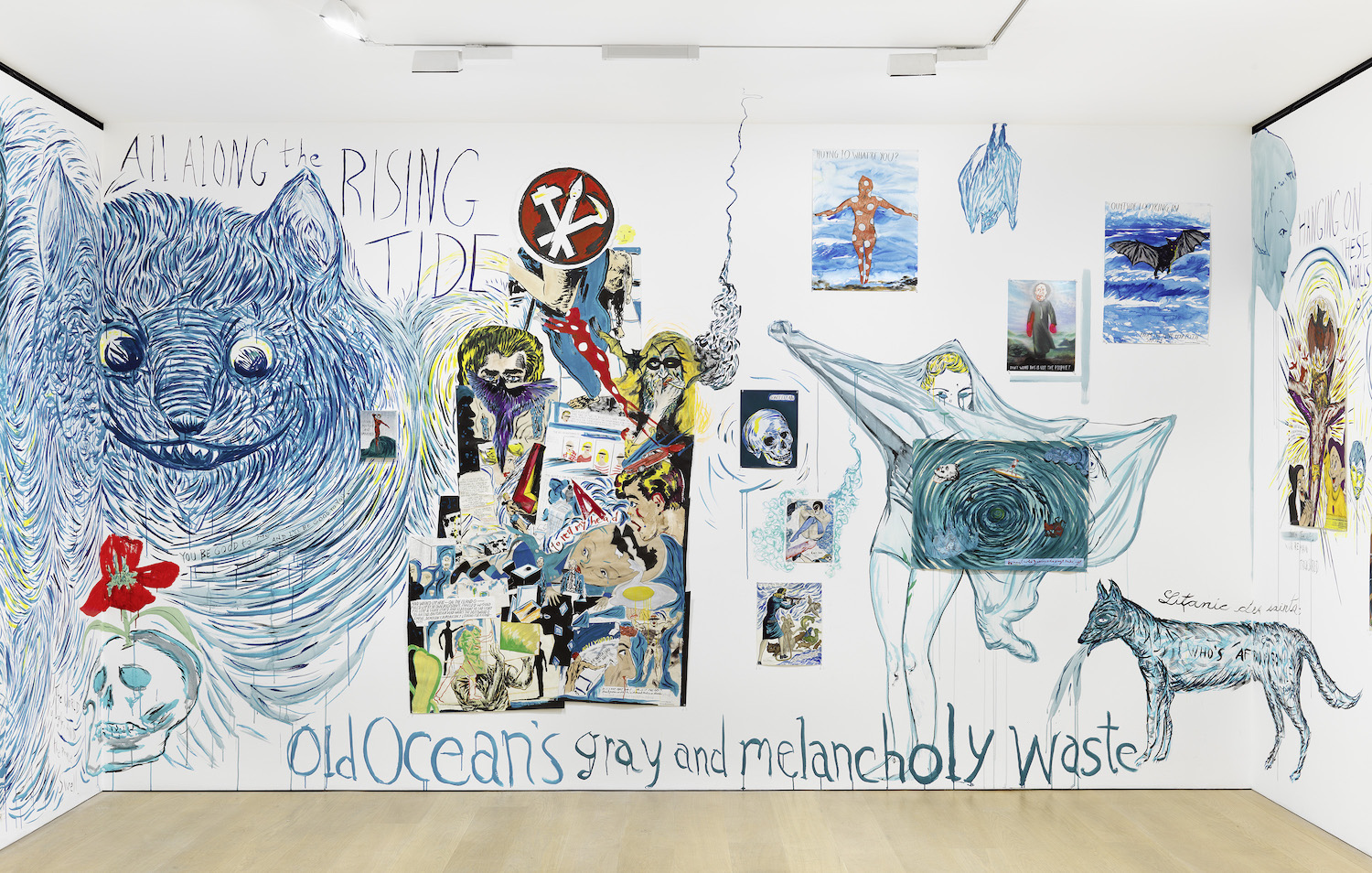 Marcel Dzama and Raymond Pettibon are a match made in art heaven. So it seems pretty unbelievable that it took until 2015 for the two friends to pick up pen and pencil and collaborate with one another. The result of their pairing was shown at David Zwirner gallery in New York (under the title Forgetting the Hand) and in the London gallery (this time, entitled Let Us Compare Mythologies) the following year. In the two shows, their inky marks were scrawled across pages and pages of paper, spilling from the confines of these onto the surrounding walls. The collaboration was also featured in Elephant issue 29.
"We've been friends for over ten years," Dzama told Elephant in 2016, "and it was a nice reason to get together. I have loved Raymond's work since the late 1980s; he was one of the first contemporary artists I knew about. He opened the art world to drawing; it wasn't really widely accepted before him. It was so exciting to mix our two worlds together and see how they would interact. We have similar backgrounds and our kids are the same age, and many of our early influences are the same as well, so it was very easy for us to communicate without even saying a word."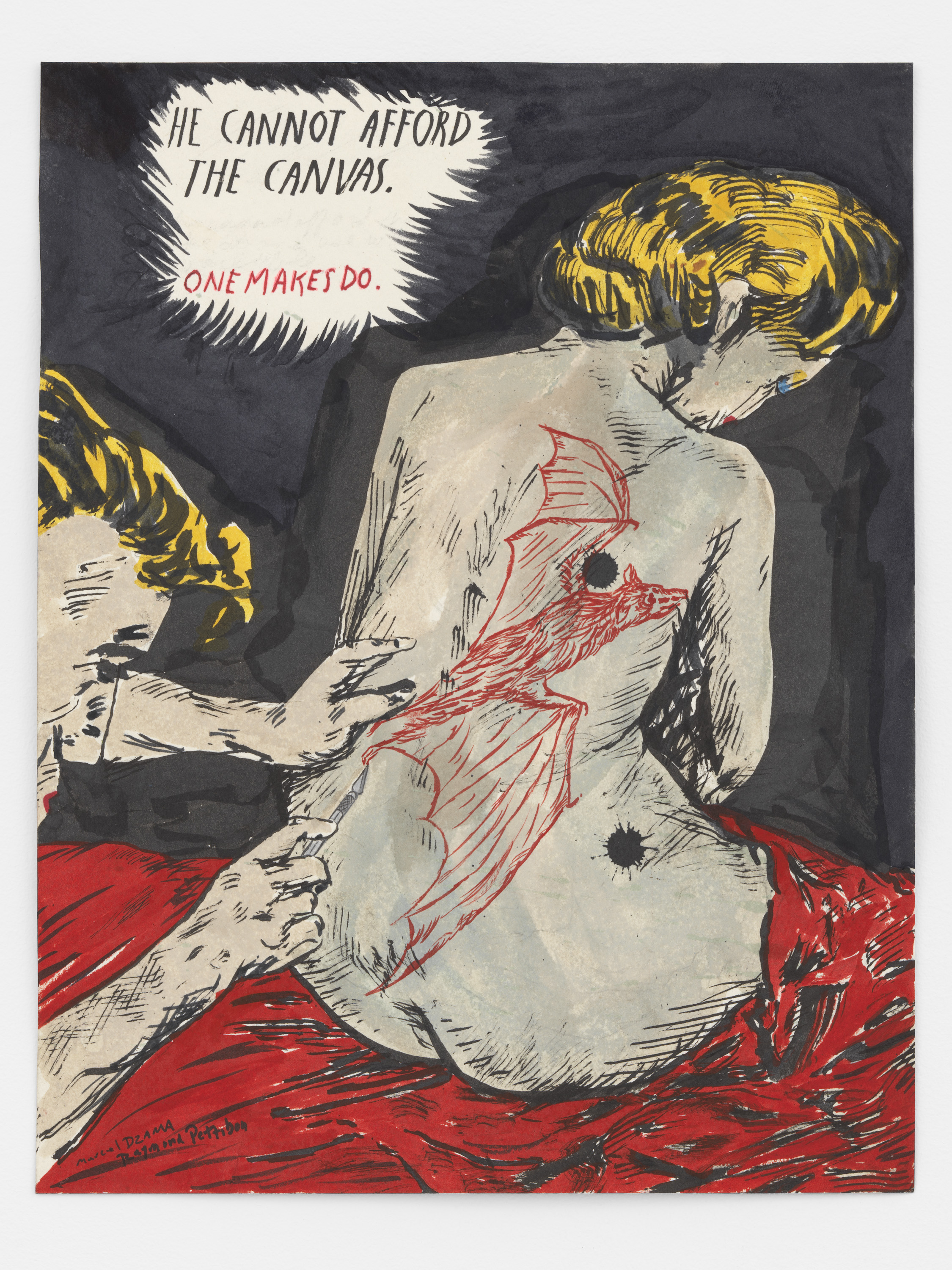 As with any work from these two, the fun here lies in exploring the various words and objects that are woven throughout. An enormous turquoise Cheshire Cat face grinned down from the wall in an upstairs room at the London show. At one point, Spike Jonze's small dog appeared, drawn by the pair after a visit to their studio. A spikey-toothed bat, adorned with blue-wave-covered wings flapped over the stairs. The sprawling work is intense, trippy, funny and loaded in a way that is truly characteristic of these two. One of the most exciting aspects of the collaboration is the blending of the two artists' distinct styles, as the line between them becomes unclear. In working together they would borrow each other's characters and quirks (hence the multitude of wave covered bats, bringing together Dzama's love of the fang-toothed nocturnal creature with Pettibon's custom lashings of blue pen).
"We didn't want it to be obvious what Raymond did or what I did," Dzama told us. "He would draw a bat or I would draw a wave. It was very interesting to learn the techniques and about different mediums. It was also a nice way to release our egos and make the work almost become authorless." 
Images courtesy David Zwirner, New York/ London