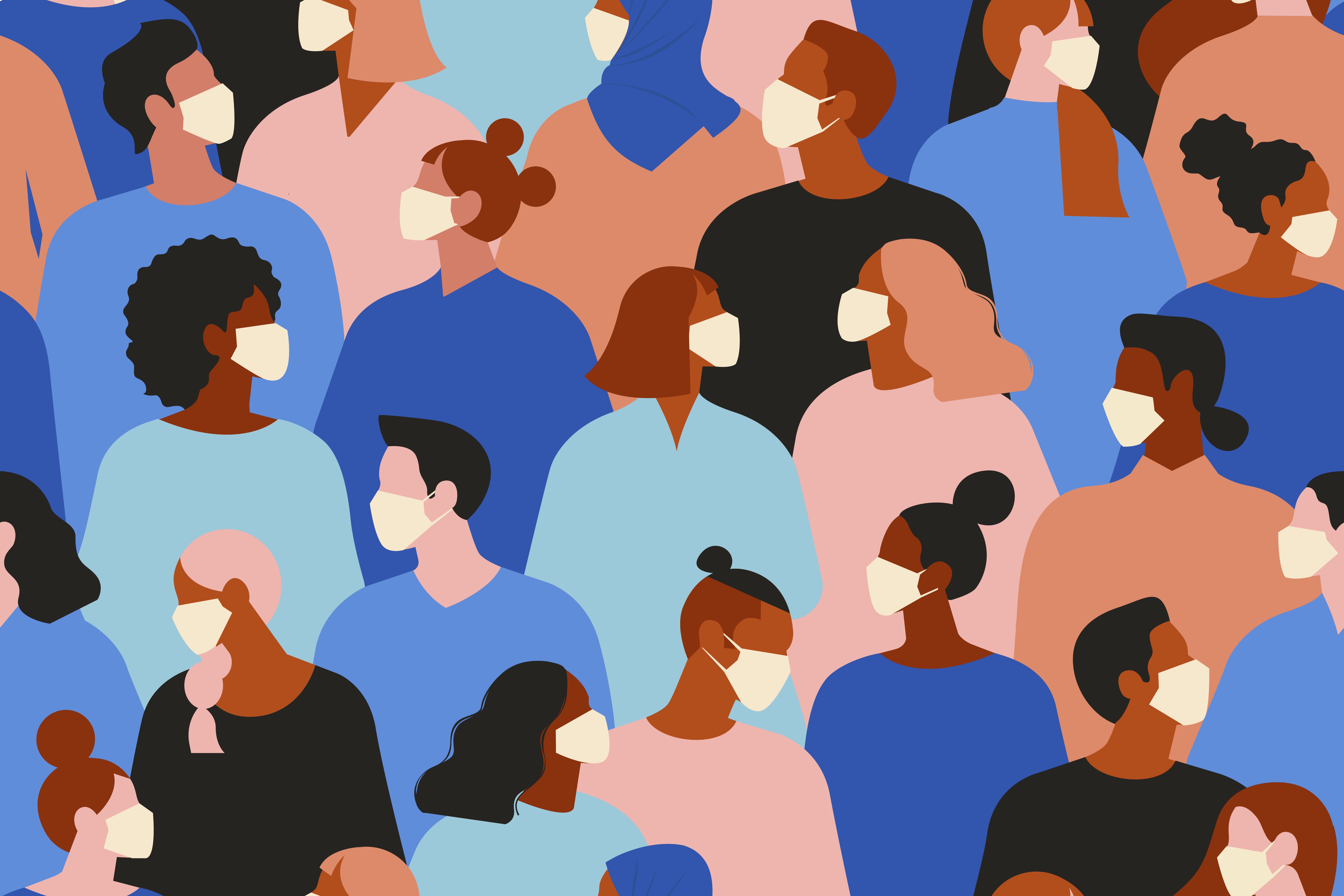 As a white woman, I can often declare shock and outrage when I see flagrant examples of racism laid before me, such is my privilege. But for those who are the victims of such prejudice, it seldom comes a surprise. Even so, while scrolling through Instagram stories yesterday my jaw dropped when I saw a post, sharing an email correspondence instigated by dealer Raquelle Azran.
In this exchange, an individual was informed that their assistance on Azran's booth at the Battersea Affordable Art Fair was being cancelled because "the corona virus is causing much anxiety everywhere" and, as an Asian person, their presence would "unfortunately cause hesitation on the part of the audience in the exhibition space." This is not only illegal, but the ultimate symbol of hypocrisy coming from someone who apparently specializes in Vietnamese art.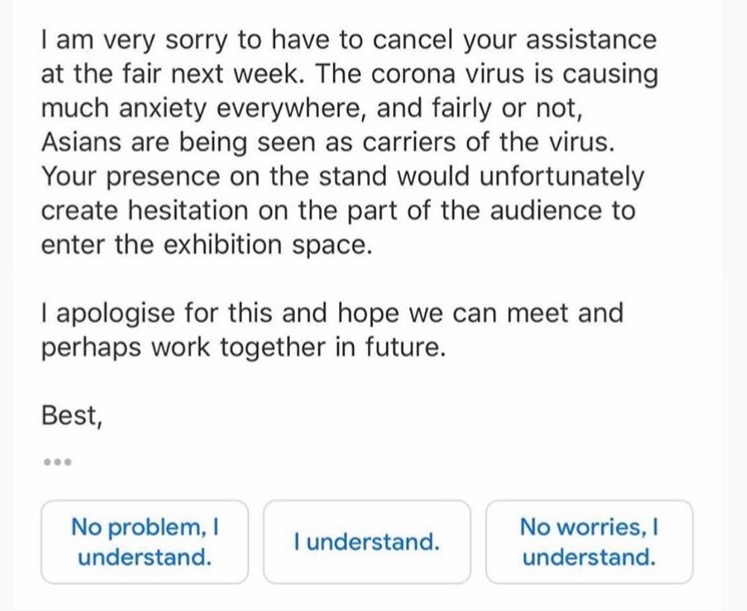 The fair itself replied for a request for comment with the following: "We were not aware of this email communication or its contents and we do not condone the views or implications within the message. We wish to reassure that these views are not held by the Affordable Art Fair and we have not instructed any exhibiting gallery to take such action." They went on to confirm that Raquelle Azran Vietnamese Contemporary Fine Art will no longer be exhibiting, with Azran responding to my request for comment with the following:
"I apologise unreservedly for any offence caused by my actions. They were insensitive and in hindsight reflected poor judgement […] I will no longer be exhibiting at the Affordable Art Fair next week. I shall continue, as I have over the past two decades, to encourage and exhibit Vietnamese artists and help them achieve the recognition they deserve."
Fear and misinformation spreads rapidly during a time of global crisis, with people quickly falling for the traps of typecasts, conspiracies and an excuse for flagrant forms of xenophobia and racism. The coronavirus pandemic is one such example, with accounts of harassment and violence towards Asian individuals being reported, news outlets succumbing to racist tropes, and the thinly veiled face of polite society falling away.
One of those polite forms is, of course, the predominantly white art world, where systemic racism still prevails. The uncomfortable outlook of some self-professed specialists and experts—who will gladly study, collect and sell a particular culture or nation's art—still places the Eurocentric voice (and profit) front and centre, at the expense of others. In this instance, this person took a risk that many others might not feel able to take, by actively calling out an exchange that Azran assumed would stay private.
"It shouldn't be the sole responsibility of those at the receiving end of prejudice to bring such issues to light."
However, it shouldn't be the sole responsibility of those at the receiving end of such prejudice to bring such issues to light. Bigotry often reveals itself in spaces of privilege, where problematic opinions go unchecked, due to the pretence of social niceties or blithe complicity. I am ashamed to say that I have stayed quiet too many times, while a museum director or donor has made racist asides, for the sake of preserving my own professional skin. This cowardice places the labour on the part of those who are marginalized, and has often been explained away for fear of inserting a white voice where it is not wanted.
But if these issues are going to be exposed and dismantled, then people with advantages like mine have to change and speak up. We must actively commit to disassembling our part in an inherently racist system and listen to those who experience its weight, especially when the evidence isn't printed right in front of us.
The person who had their agreement with Azran cancelled was contacted by Elephant, and has asked not to be named.