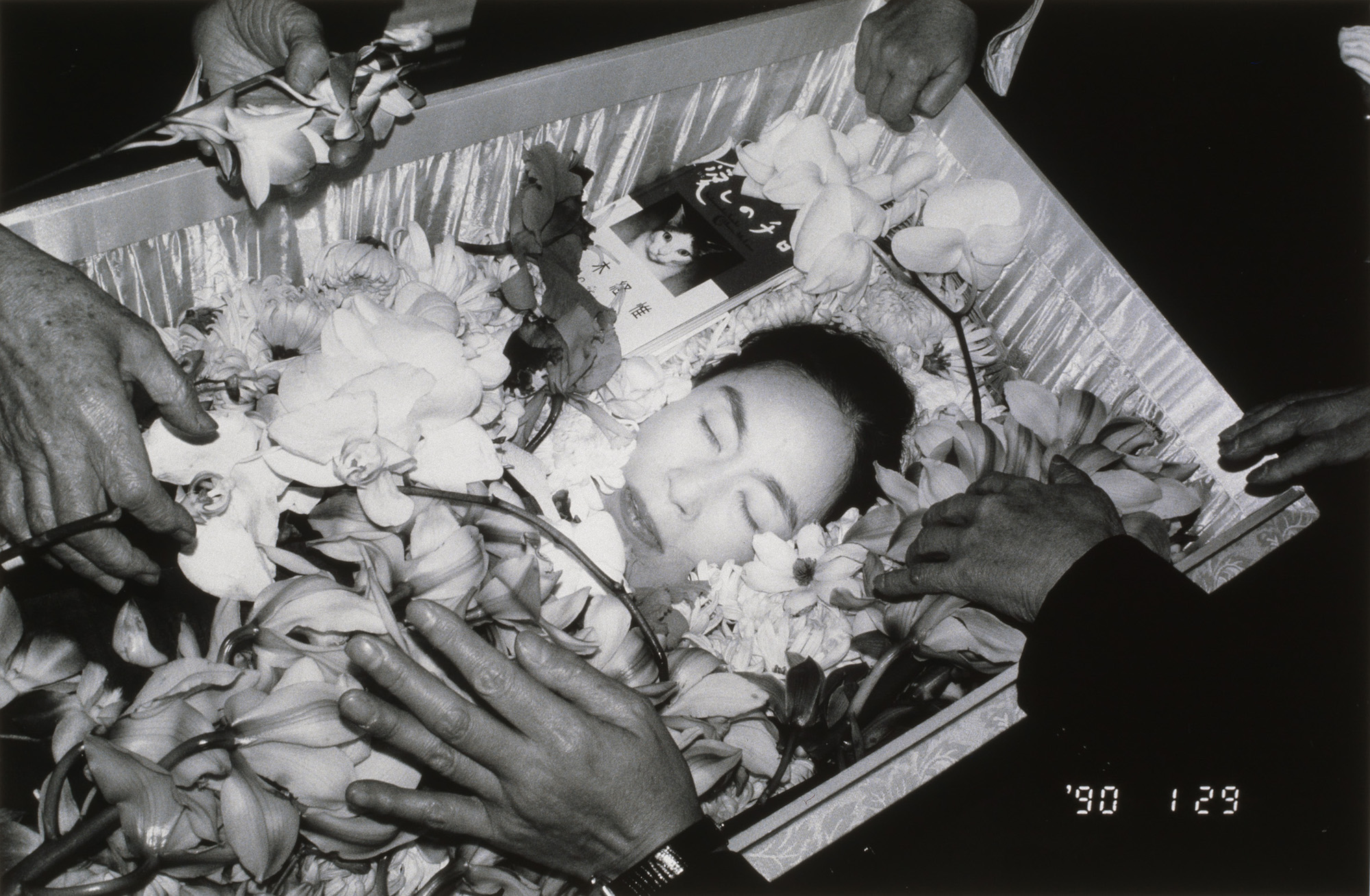 What happens when the camera, a device believed to be objective, is used to record something entirely subjective? The heady, sometimes agonising, sometimes life-affirming, sometimes completely upending experience of being in love perhaps? In the words of Simon Baker, director of the Maison Européenne de la Photographie (MEP) in Paris: "We may not agree on what love is, or how it is supposed to look, how it makes us look or how it makes us see, and yet it has been the subject of some of the most significant and powerful photographic work of the past century."
Showing at the MEP through August, the collective exhibition Love Songs: Photography and Intimacy considers the history of photography through the prism of love and intimacy. Inspired by Nan Goldin's The Ballad of Sexual Dependency (1986), it is staged like a mixtape offered to a lover. Side A, the first half of the show, is made up of photographic series dating from the 1950s to the 1990s, while Side B, the second half, features images from 2000 to the present day.
Viewers are invited into the private and personal worlds of the photographers to witness affairs, mornings after, marriages, honeymoons, heartaches and goodbyes; stories of waxing and waning intimacies laid bare on film. Here are some of our highlights.
This article contains mention of abusive relationships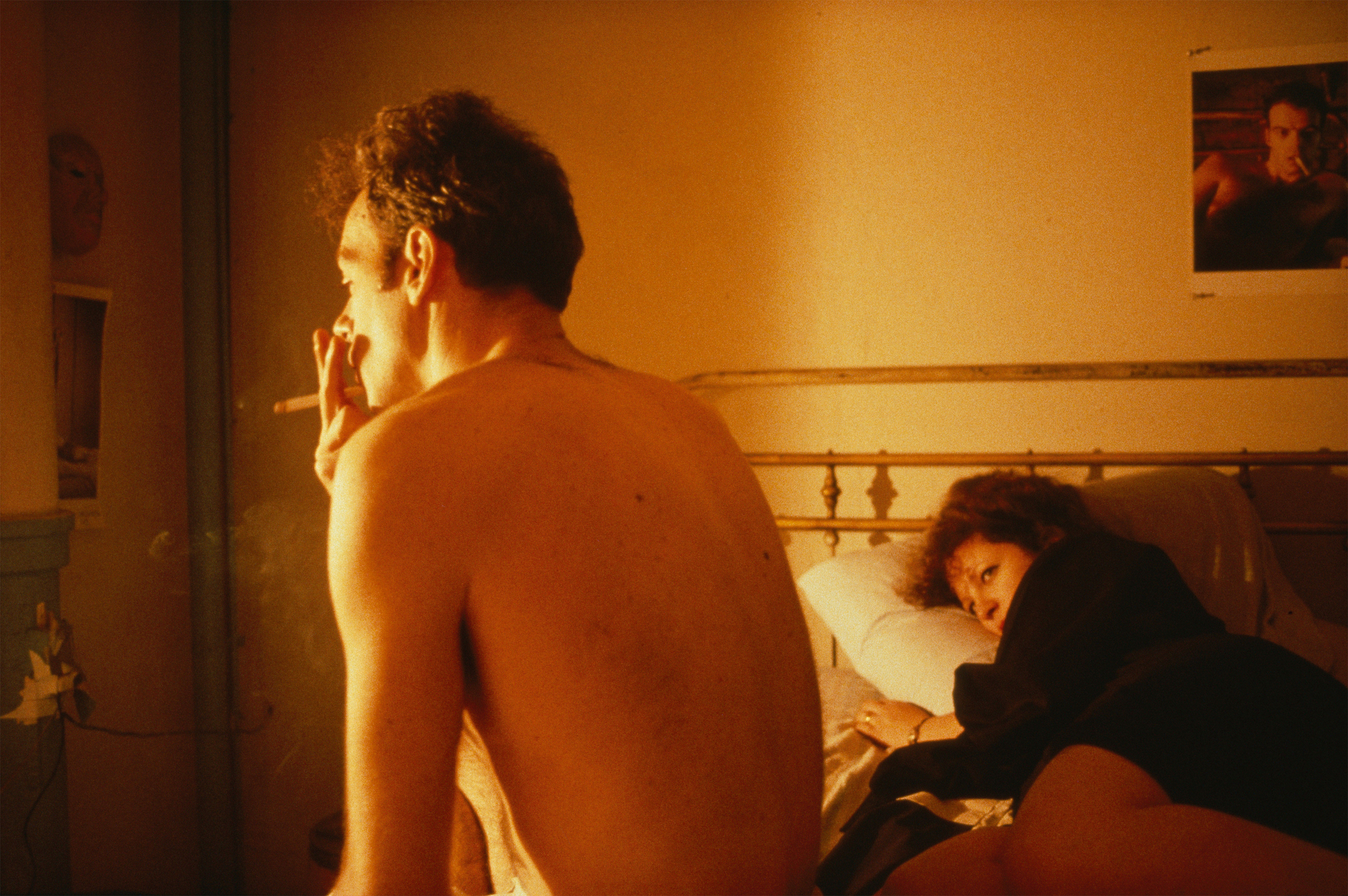 Nan Goldin, Nan and Brian in Bed, 1983
A searing visual journal of intimacy, infatuation and the ravages of excessive drug-taking and AIDS, Nan Goldin's The Ballad of Sexual Dependency (1986) was seminal in the history of confessional photography. Described by Goldin as "the diary I let people read", it's a sequence of more than 700 snapshots of friends and lovers taken mostly in New York in the late 1970s and 1980s, accompanied by a soundtrack. Here, Goldin lies on the bed gazing at her tumultuous lover Brian as he turns away from her to smoke a cigarette. There's desire in her eyes but also a kind of resentment, as though he is unreachable, as though she doesn't recognise the feelings in herself that he incites.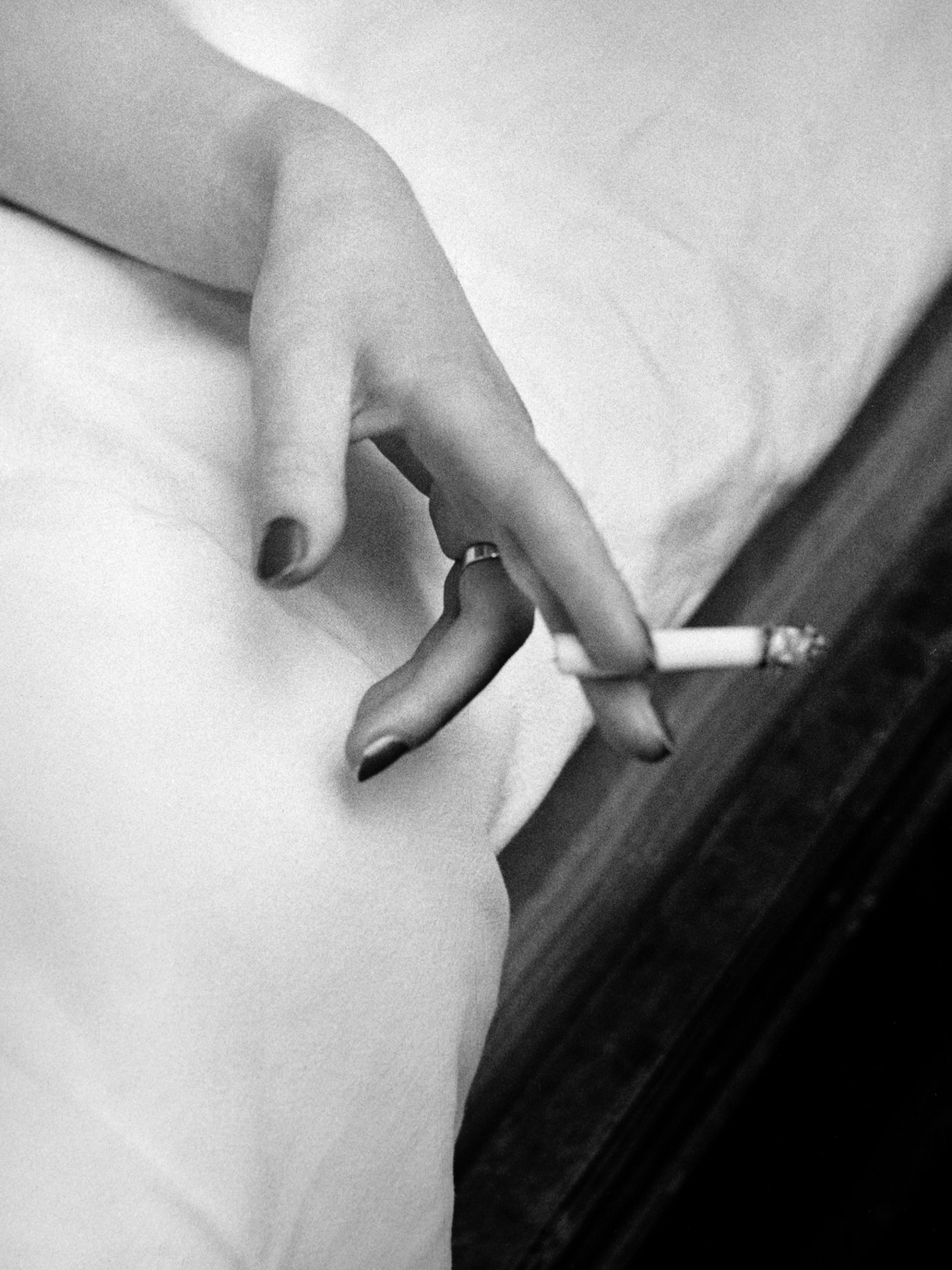 René Groebli, L'Œil de l'amour, 1952
Swiss photographer René Groebli's series The Eye of Love was created in collaboration with his wife during their honeymoon in France. His delicate portraits depict the minutiae of daily life between lovers. His lens lingers on the objects and surfaces that she has touched: her hand curled around a cigarette; the nape of her neck as it sinks into a crisp white shirt; the landscape of her naked back against freshly disturbed sheets. Anything close to her becomes close to him and thus to the viewer, who is drawn into the crevices of intimacy and invited to observe all the textures and traces of love, at once so tangible and yet so ephemeral.
Alix Cléo Roubaud, Sans titre (Autoportrait avec Jacques Roubaud), 1980
The bed takes on a different sheen in this self-portrait by French photographer Alix Cléo Roubaud. It captures the softness of a lazy morning with a lover, when the bed becomes an island, a site of intimacy and sustenance. The couple are relaxed in their nakedness, perhaps a little introspective. Roubaud's photographic career would be short-lived, spanning 1979 until her death in 1983, aged 31, of pulmonary disease. Her desire to document these quiet moments feels all the more poignant because of it.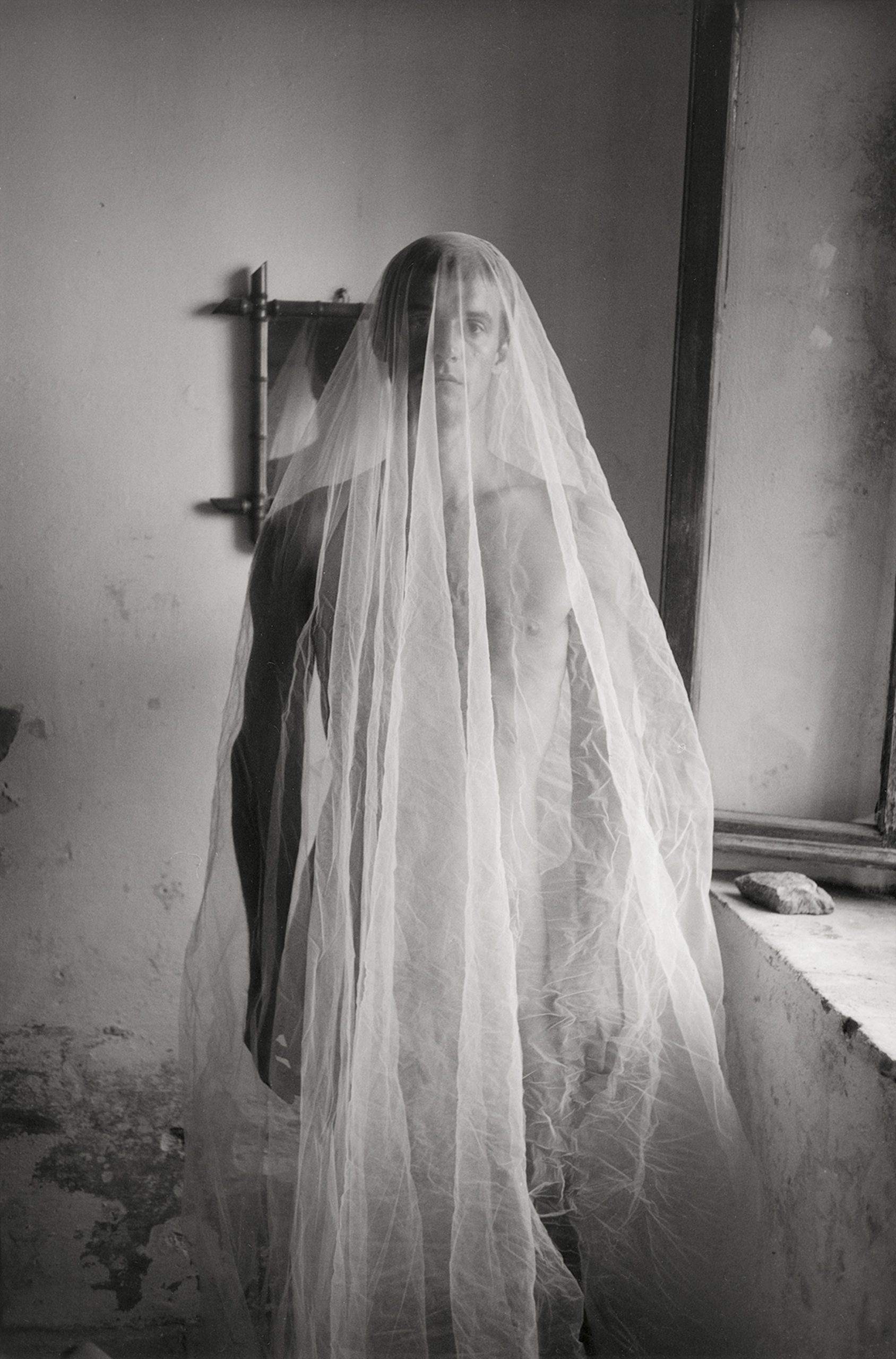 Hervé Guibert, Le fiancé II, 1982 
French novelist and photographer Hervé Guibert toys with the romantic tropes of heterosexual marriage in this silver gelatin print of his long-time lover, Thierry Jouno. Naked beneath a cascading, floor-length veil, Jouno appears both majestic and ghostly. As the tongue-in-cheek title suggests, it's a hopeful portrait of queer romance and acceptance, taken at the cusp of the AIDS epidemic. Tragically, Guibert would die from the disease in December 1991, Jouno following six months later.
Nobuyoshi Araki, Sentimental Journey, 1971
"It's thanks to Yoko that I became a photographer," says Nobuyoshi Araki of his wife. From their meeting in 1968 until her death in 1990, Yoko was the Japanese photographer's most important subject. Araki's landmark series, Sentimental Journey, is a chronological account of their honeymoon, and one of the foundational works of this exhibition. Notions of journeying are ever present in this peaceful image of Yoko resting on a boat: it evokes the tenderness of watching a lover sleep, wondering where they're heading in their dreams.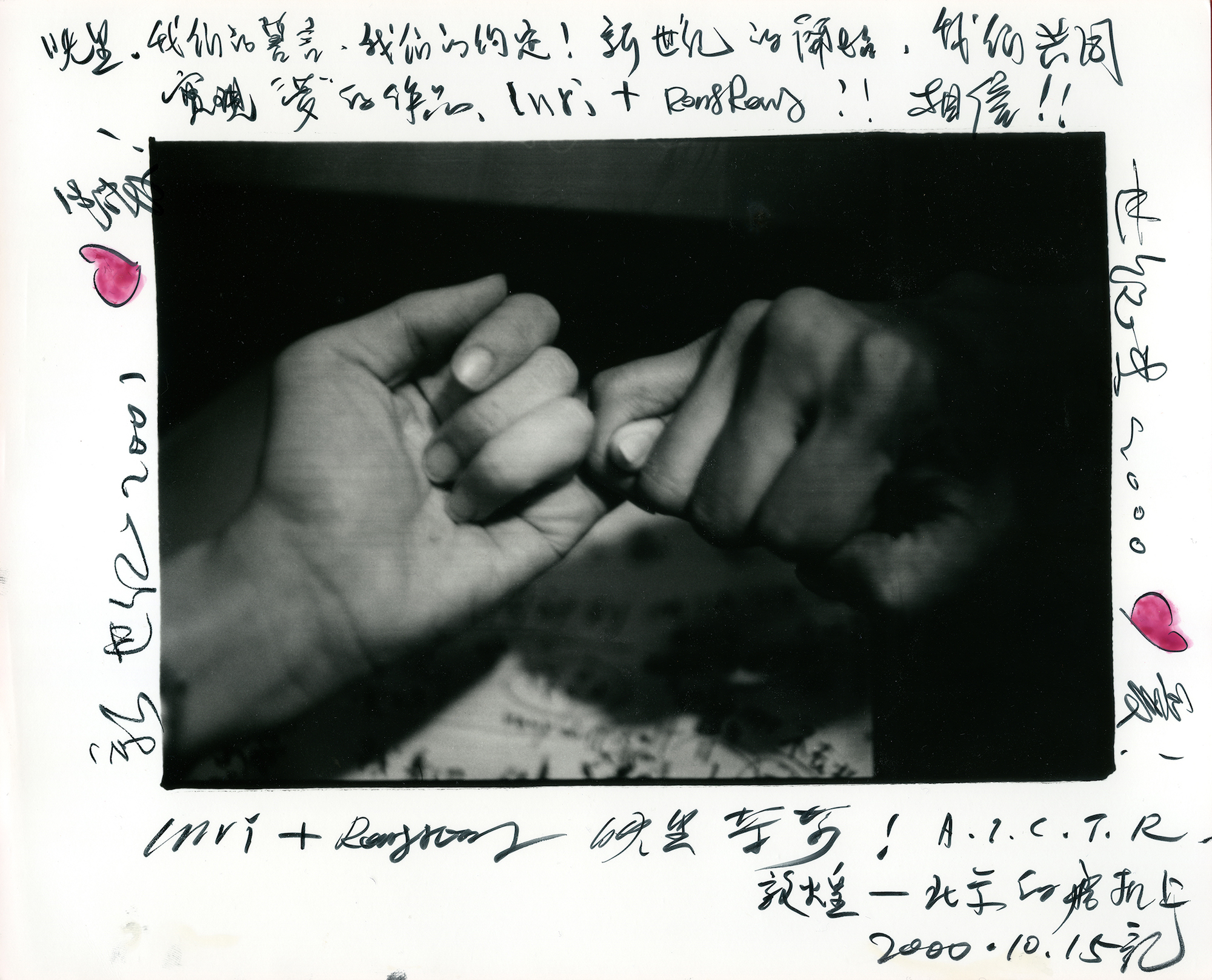 RongRong&inri, Personal letters, 2000
Photographers RongRong & inri, from China and Japan respectively, did not speak the same language when they first met in 1999, connecting instead through their photography. Personal letters (2000), their first collaboration, crystallises the beginnings of their love affair. When Inri returned to Japan at the end of the year, the couple engaged in a passionate correspondence by writing at the edges of the prints they had made. The result is an ode to the many languages of love.
JH Engström & Margot Wallard, Foreign Affair, 2011
Another artistic duo photographing their relationship from the inside. Foreign Affair was created when JH Engström and Margot Wallard were "in the middle of an unstoppable and blind passion", voyaging between Paris and Värmland in Sweden at the start of the 2010s. "Knowing the weakness and strength in this state of mind, we decided to put together [the series]," they say. This giggling self-portrait of the pair, probably taken in a photo booth, emanates the heady, spontaneous energy of new love.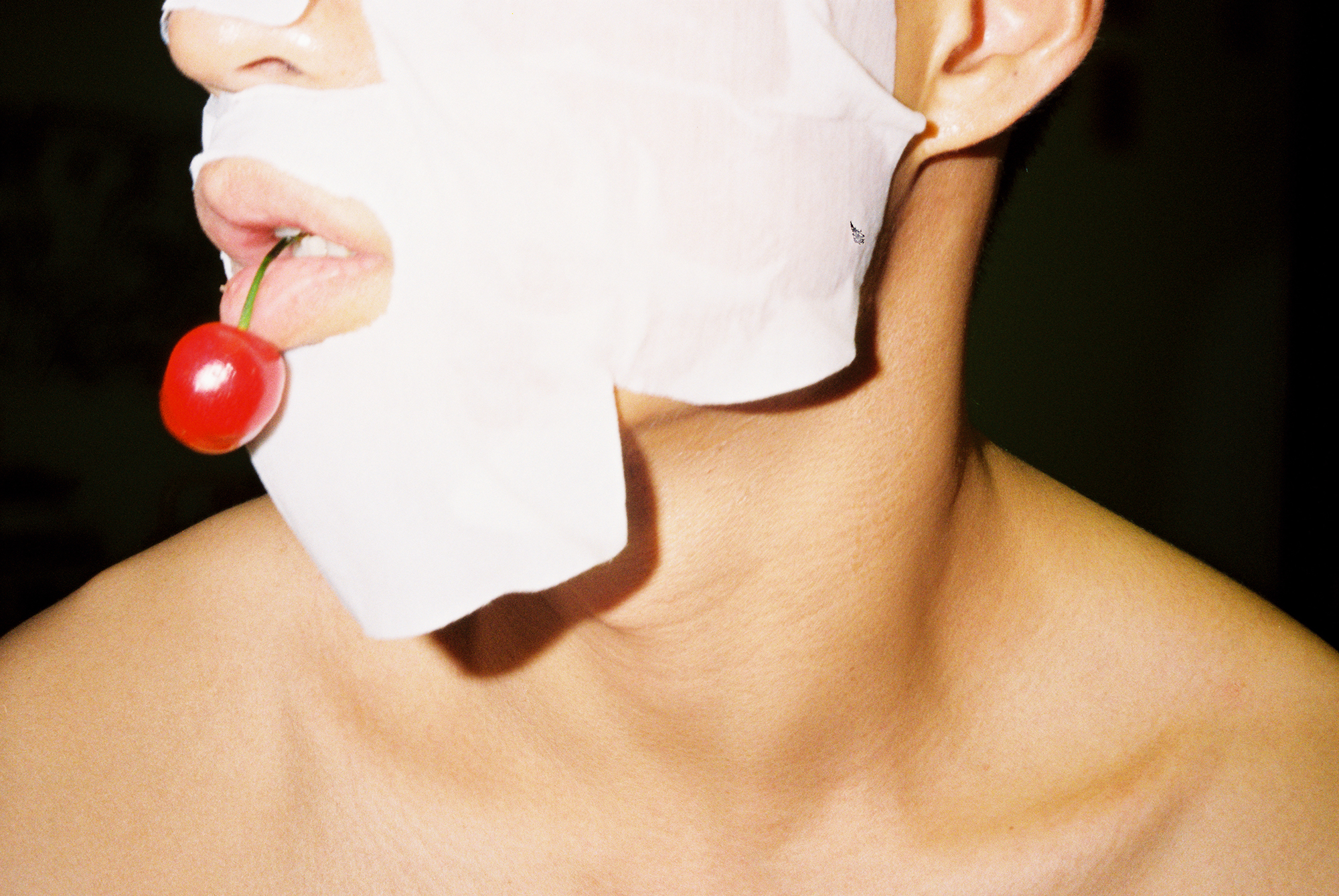 Lin Zhipeng (aka n°223), Mask & Cherry, 2011
Lin Zhipeng's photographs sparkle with a kind of pop sensibility. Flowers, fruit and other icons of eroticism are distributed throughout his poetic portraits of China's subcultural youth, constructing fantasies of hedonism and unfettered sexuality. But amid the riotous colours and sensory pleasures are honesty and vulnerability, as Zhipeng (also known as n°223) presents "a not-so-private diary of a young generation wishing to escape the pressures of a high-stakes society and play within its limits".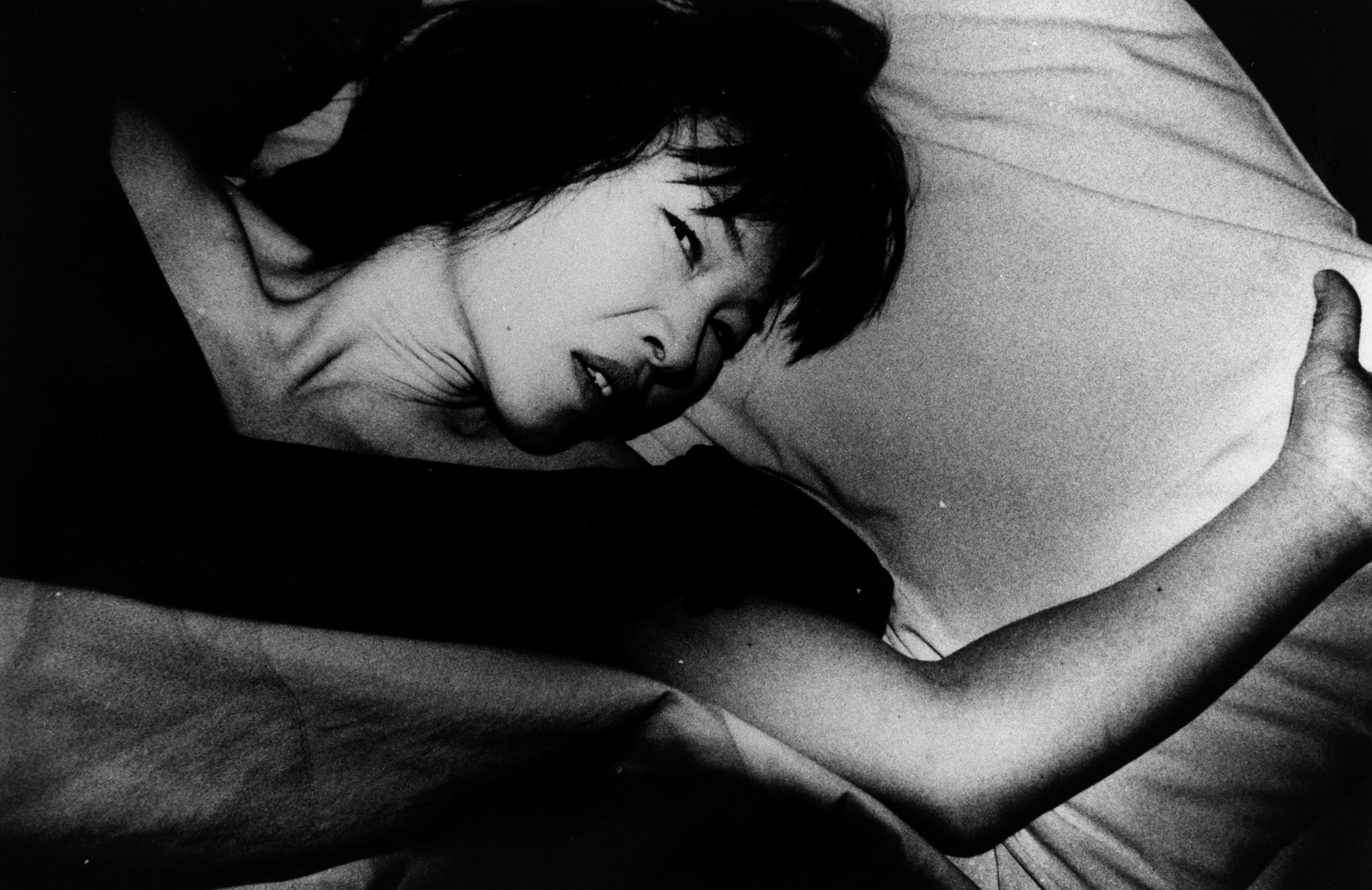 Hideka Tonomura, Mama Love, 2007
Hideka Tonomura's photographic debut, mama 恋 love, is perhaps the most complex depiction of intimacy in this show. It follows the Japanese photographer's own mother as she embarks on a blistering affair, her "first protest" against a controlling and claustrophobic marriage. Taboos are confronted and boundaries are broken down with startling force, as Tonomura and her camera enter the bedroom, picturing her mother entangled in the limbs of another or caught off-guard in the after-glow. "My mother never had any freedom," Tonomura says. "I had no choice but to take photos when I found out that she was cheating. I wanted to shoot it, whatever the cost."
Madeleine Pollard is a Berlin-based journalist specialising in culture and current affairs 
Love Songs: Photography and Intimacy is at Maison Européenne de la Photographie (MEP), Paris, until 21 August
Enjoy virtual tours of the most striking new exhibitions
READ MORE